Search for your ideal Cruise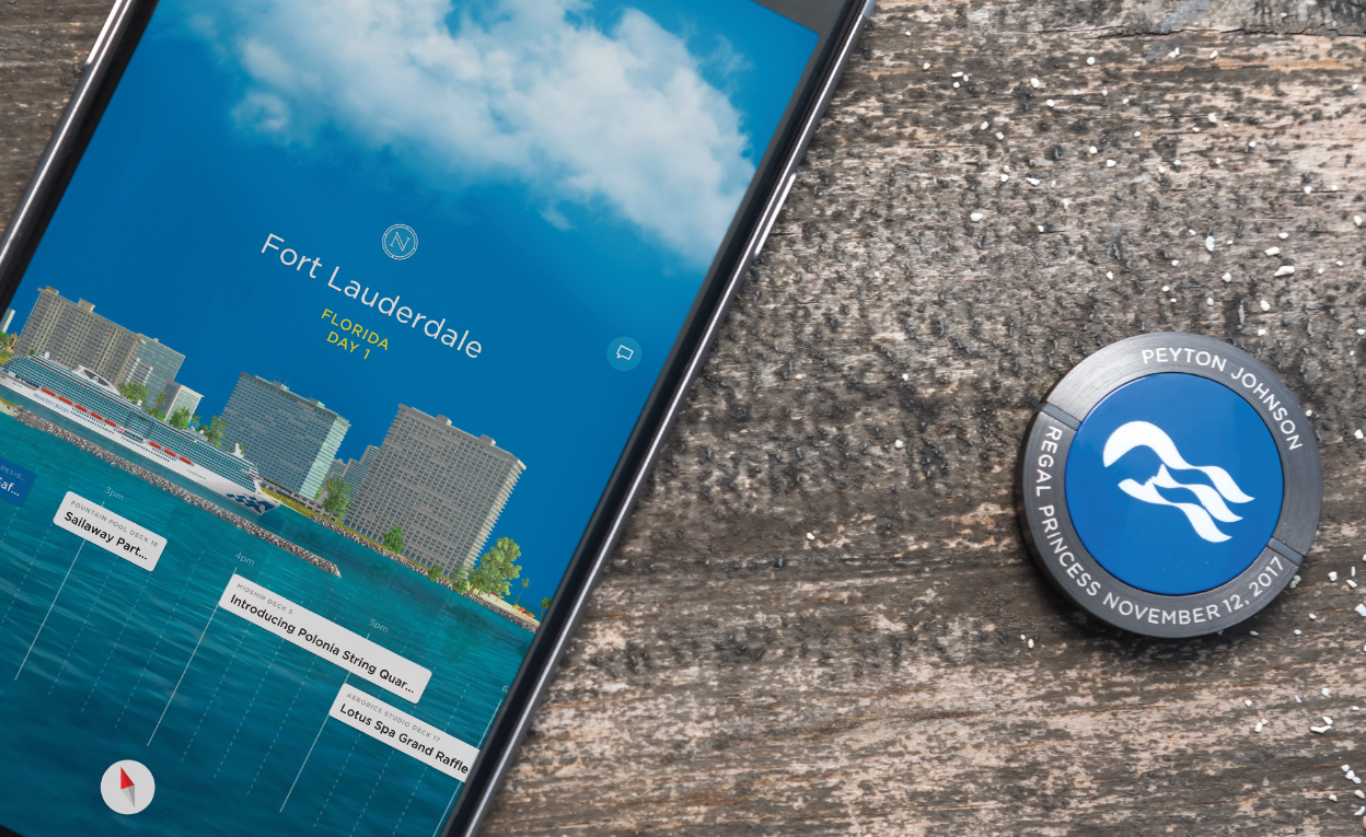 Cruise Tech
Wireless technology is changing the way we cruise. It can certainly make life easier – but do the big operators stand to gain more than their guests? We live in an age when our lives are governed by smartphones, iPads, FitBits and Apple Watches. We control our central heating remotely so it's toasty warm to
Wireless technology is changing the way we cruise. It can certainly make life easier – but do the big operators stand to gain more than their guests?
We live in an age when our lives are governed by smartphones, iPads, FitBits and Apple Watches. We control our central heating remotely so it's toasty warm to welcome us home, our app-connected fridge orders fresh milk before we even know we're running out, and an all-seeing eye guards the sleeping baby or watches for intruders when we take a holiday.
If that holiday happens to be a cruise, you won't be surprised to learn that a similar amount of gadgetry will surround you, silently working away to improve your experience. In fact, today's cruise ships – many of which can accommodate the population of a small town – are as wired as an insomniac on Red Bull.
Ocean Medallions, app-enabled smartphones, GPS tracking and near-field communication – all will soon be as familiar to cruise passengers as portholes, deck quoits and steamer chairs were to their predecessors.
Don't worry if the jargon sounds intimidating – the technology itself will be as easy to use as a contactless debit card in the supermarket or an Oyster on the London Underground.
Royal Caribbean was first to the party when it introduced the so-called WowBands on Quantum of the Seas in 2014. Intended to replace cruise cards, these wristbands used an RFID (radio frequency identification) chip to unlock cabin doors and pay for drinks, charging them to the wearer's account.
Trouble was, the bands were made of a rubberized material that looked like it should carry your gym club locker key, and to which some people (this writer included) were allergic. What's more, passengers still needed the customary cruise card to activate their cabin lights, and to satisfy security when going ashore or returning to the ship.
WowBands continue to be available if you who know who to ask, but they were not a great success and have been quietly forgotten until something better comes along.
As it happens, something better is already here. Bearing an enamelled logo, Carnival Cruises' Ocean Medallion is about the size of a 10p coin. Every passenger embarking on a Medallion-class ship will soon get one free of charge, though they will also be available to buy as bracelets and necklaces. In other words, they will be as cheap and cheerful or as glamorous as you like (just watch the suite-class passengers flashing their Swarovski-encrusted Medallions in the Champagne Bar).
The first Medallion-equipped cruise will be aboard Regal Princess in November. Royal Princess follows in January, then Caribbean Princess in March, and Island Princess in May. Millions of dollars have been spent equipping each ship with the technology to make the Medallions do their stuff.
And what stuff! They start weeks before your holiday, working with the associated app to organise a seamless check-in. Upload the required documentation and you'll sail through the terminal on arrival with barely a pause for breath.
Set up a profile with your family's preferences – for drinks, mealtimes, room-service breakfast, whatever – and the crew will know them before you even set foot on board.
Order a drink from the sports bar but decide it's sunny enough to sit by the pool, and the Medallion will make sure the waiter finds you on your lounger.
Want to keep tabs on where the children are playing – or whether your husband has sneaked off to the casino? The Medallion will do that for you too (though you can ask for a no-follow mode if you prefer).
It will also unlock your cabin door, set your air-conditioning to the desired temperature, and do away with the need for that card-in-the-slot to make the lights work because it will know when the cabin is empty.
The Medallion – or something like it – is the future, though it may be some years before we see it on every ship in the Carnival group, which includes P&O, Cunard, Holland America and Seabourn.
Among the competition, Celebrity and Royal Caribbean are working on a system that interacts directly with your smartphone, therefore requiring neither medallion nor wristband. Which sounds fine – until you decide to leave your phone in the cabin while you go for a swim.
MSC introduced its own version of the WowBand on Meraviglia at the beginning of June. Featuring the same rubbery material, but with more sophisticated technology linked to 3,050 Bluetooth beacons around the ship, the MSC for Me wristband works in conjunction with an app downloaded to your smartphone or tablet.
The cruise lines all maintain that these developments are simply to improve the customer experience, but that is only part of the story. Companies are investing so heavily in this technology because they're confident it will encourage us, passengers, to spend more, without even realising it.
For example, when you pay for drinks with your Medallion or wristband, after a suitable interval the computer will nudge the waiter to see if you're ready for more. It will also note that you walked out of the fashion boutique or the jewellery store without making a purchase. Hey, presto, a discount voucher will be delivered to your app – and maybe that will persuade you to buy the dress or the watch you were tempted by.
If you are as allergic to new technology as I am to rubberized wristbands, don't worry – there are still plenty of ships where it's possible to escape this all-pervasive connectivity, and they will be around for some years yet. Fred Olsen's Black Watch even have cabin door locks operated by metal keys – not even keycards – and there are no plans to replace them.
But if you find the digital world as exciting as the cruise companies clearly do, you can set sail on the ship of your choice, knowing that you're in the first wave of a leisure revolution.
TECH TRIVIA
Wondering why you can't find your in-cabin television? Look in the mirror. The dual-purpose screens on Silversea's newest ship, Silver Muse, are a talking point among new guests, while Crystal also offers in-mirror TVs in some of its suite bathrooms.
MSC Meraviglia's Mediterranean-style indoor promenade features a 262-ft long LED ceiling that can transform its appearance from an ornate Italian galleria to an aquarium or a palm-fringed beach.
Every move on a modern cruise ship is monitored by thousands of CCTV cameras, feeding back to a central control room. Crew are alerted to any accident or incident straight away.
CRUISING INTO THE SUNSET…
We'll be waving goodbye to some familiar friends as digital technology changes the whole cruising experience.
Glossy brochures are rapidly becoming a thing of the past. Today's cruise passengers are more likely to choose a holiday from a website and to book online.
It's a rare cruise line that still posts out a padded wallet filled with tickets and those all-important baggage tags. Nowadays we are expected to print our own (though what are the chances of it surviving the airport baggage handlers and reaching our Mediterranean or Caribbean port intact?)
Technophobes' tip: Take a note of your cabin number and tell the porters meeting you at the cruise terminal. They will be able write out a baggage tag if required. Even if you forget your number they should still be able to consult the passenger manifest on your behalf. An appropriate banknote might be needed to oil the wheels – but think of the peace of mind it buys you.
On today's energy-efficient ships, the cost of providing Wi-Fi can be more expensive per passenger than the cost of fuel.