Search for your ideal Cruise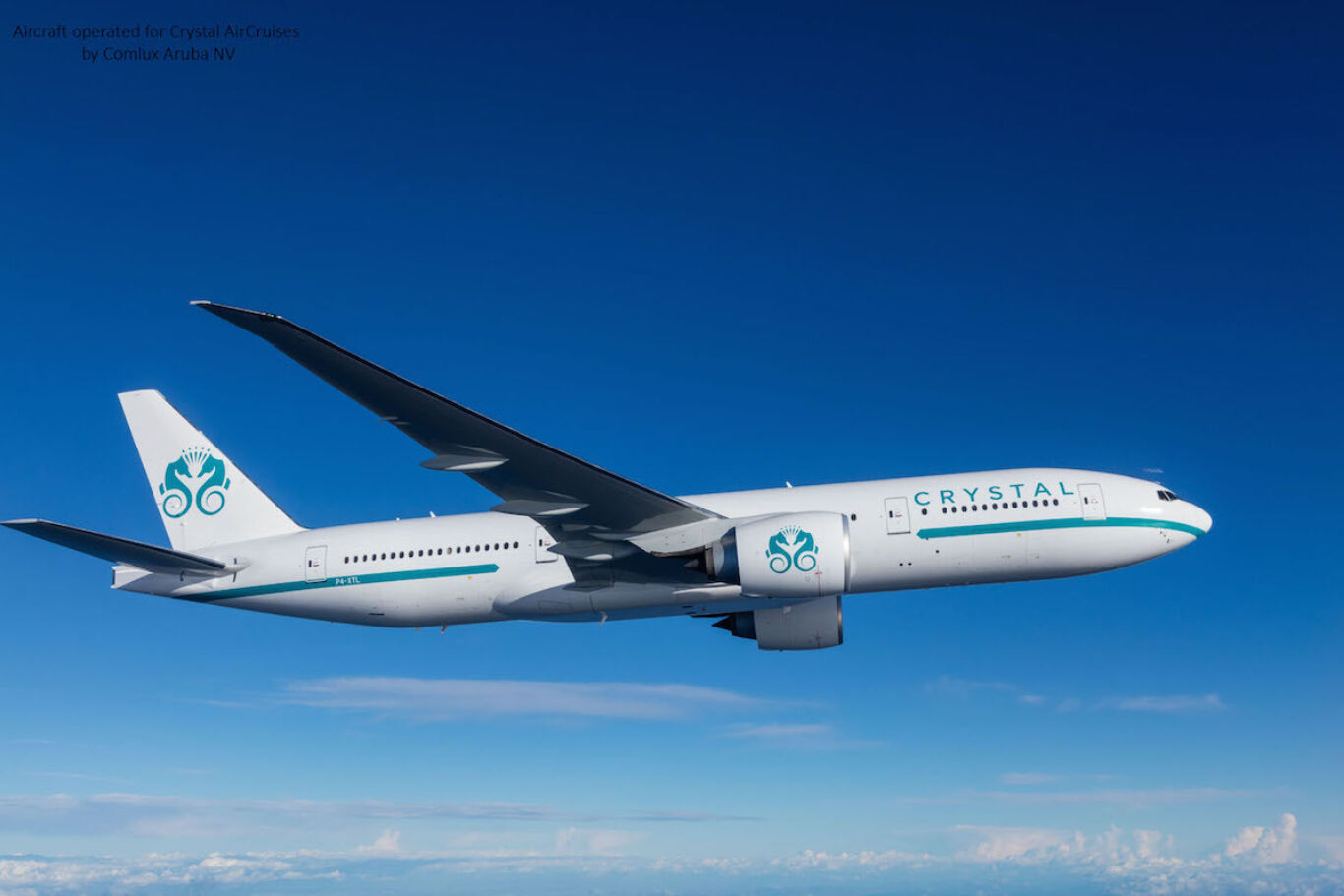 Crystal AirCruises enhances Savouring the Winelands itinerary
Crystal AirCruises will feature an enhanced specialised programme for the 16-day 'Savouring the Winelands' itinerary, departing on June 1, 2018. Aboard the company's fully customised Boeing 777, guests will journey to wine regions and be treated to tasting and educational experiences, inspired by Wine Spectator magazine. Expert sommeliers and renowned wine lecturers will accompany guests on this
Crystal AirCruises will feature an enhanced specialised programme for the 16-day 'Savouring the Winelands' itinerary, departing on June 1, 2018.
Aboard the company's fully customised Boeing 777, guests will journey to wine regions and be treated to tasting and educational experiences, inspired by Wine Spectator magazine. Expert sommeliers and renowned wine lecturers will accompany guests on this exciting journey and conduct special tastings throughout the trip.
The company has recently partnered with Wine Spectator and connoisseurs from the publication have guided the selection of wine estates to be visited in the regions of Bordeaux, Champagne/Paris, Tuscany, Mendoza, Santiago and Cape Town.
Onboard, wine lovers can expand their knowledge with sommelier-guided tasting sessions, as well as through certificate courses by Wine Spectator School.
During the journey, Crystal guests will explore the vineyards and surrounding cities of the regions with immersive experiences that include:
· Chianti tasting at 16th century Castello Della Paneretta Winery, dining at Michelin-starred La Torre, truffle hunting with the local Savini family, and exploring the surrounding landscape by Vespa in Tuscany
· Exploration of Chateaux Margaux and Pomerol, a hot-air balloon ride over Saint-Émilion, and dining at Michelin-starred Gordon Ramsay's Le Pressoir d'Argent and Phillippe Etchebest's Le Quatrième Mur in Bordeaux
· The vineyards and underground cellars of the Montagne de Reims, exclusive access to the Louvre and Palace of Versailles, and Michelin-starred dining at Le Fouquet's and Victoria in Champagne/Paris
· Learning the art of blending at South Africa's Grande Provence Heritage Wine Estate, and a cooking safari at Cape Malay that showcases local ethnic cuisines in Cape Town
"The specialised experiences planned for this Crystal AirCruises' journey are simply unparalleled. Our experts, along with the esteemed authorities recommended by Wine Spectator, have created a global travel adventure that will whet any wine and food lover's appetite for travel," says Crystal Chairman, CEO and President Edie Rodriguez.
The "Savouring the Winelands" Crystal AirCruise is available for booking now, with fares from $73,000 per person.
For more information and reservations call Crystal AirCruises on 0207 399 7605 or visit: crystalcruises.co.uk