Search for your ideal Cruise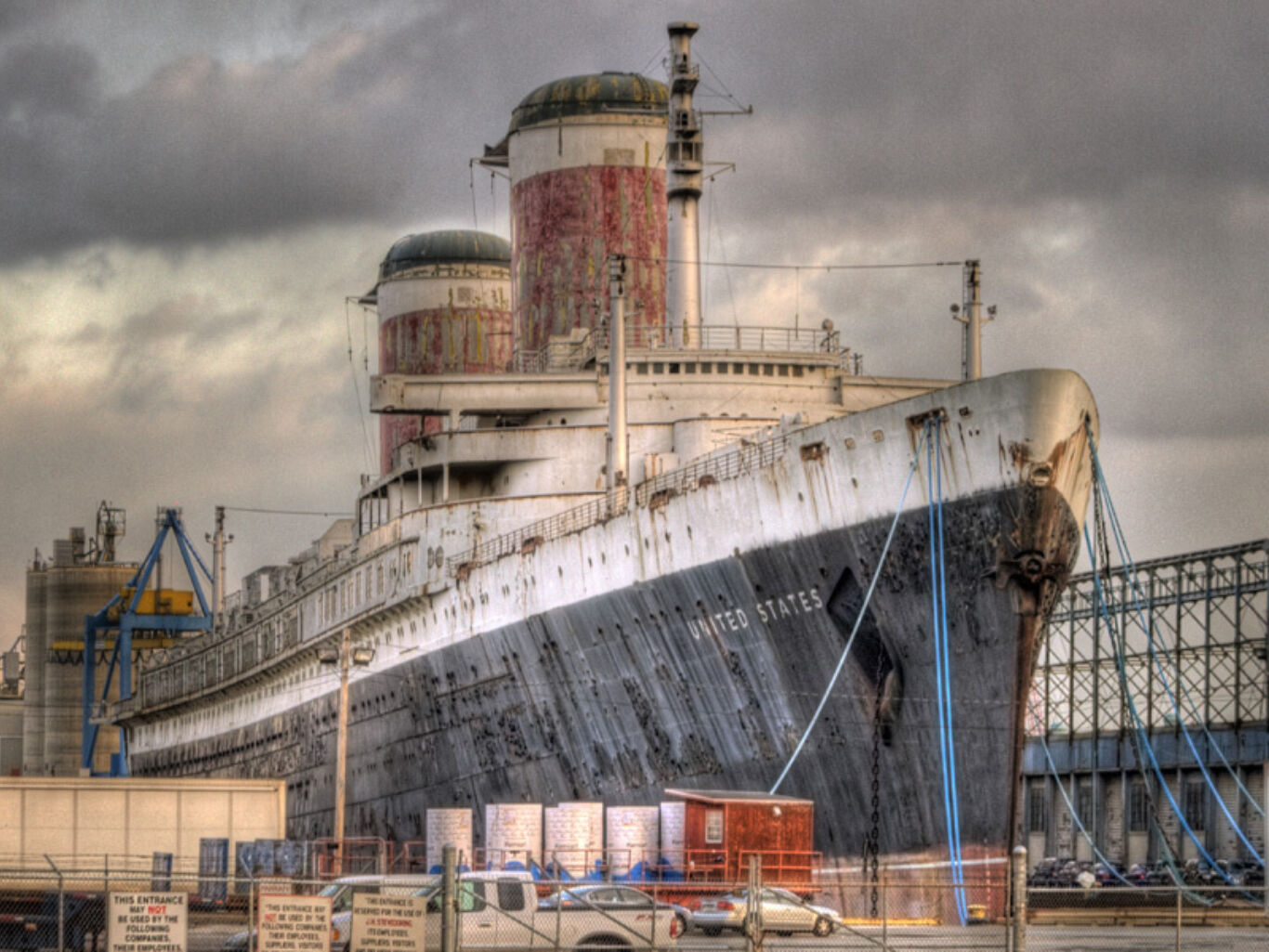 Crystal Cruises plans to restore the SS United States
Not content with launching a luxury yacht brand, an airline, a luxury river cruise line, and commissioning a trio of new builds, Crystal Cruises now plans to restore the historic vessel, SS United States, transforming it into a modern luxury cruise ship. Working with the SS United States Conservancy the cruise line will save "America's
Not content with launching a luxury yacht brand, an airline, a luxury river cruise line, and commissioning a trio of new builds, Crystal Cruises now plans to restore the historic vessel, SS United States, transforming it into a modern luxury cruise ship.
Working with the SS United States Conservancy the cruise line will save "America's Flagship", the SS United States.
The SS United States was launched in 1952 and secured the transatlantic speed record on her maiden voyage – a record to this day that still stands. She remains the largest passenger ship ever designed and built in America. Before her retirement in 1969, the SS United States was the most glamorous and elegant ship in the world, having transported four US presidents, international royalty, many of Hollywood's "golden era" celebrities, as well as a million passengers.
While the ship captivated travellers with her features and elegance, the ship's origin was equally intriguing. She was designed as part of a top-secret Pentagon programme during the Cold War, which stipulated it could be quickly converted from a luxury liner into a naval troopship in the event of a war, carrying 15,000 troops with a 240,000 shaft horsepower propulsion plant capable of travelling 10,000 nautical miles without refuelling.
An enormous amount of work will be required to return the ship to its ocean-going service while meeting modern demands and adhering to current regulations. The ship will have to be extensively re-built to meet over 60 years of new maritime rules and shipbuilding practices.
The modern United States by Crystal Cruises will become an 800 passenger vessel, with 400 luxurious suites, dining venues, entertainment options, a spa and other luxury guest amenities that are true to the ship's history. Features of the original SS United States such as the Promenade and Navajo Lounge will be retained, while new engines and sophisticated marine technology will be installed.
The new itineraries Crystal Cruises is considering for the 60,000-gross-ton vessel includes traditional transatlantic voyages from New York City, cruises from key American ports, and international voyages around the globe.
Crystal President and CEO Edie Rodrigue, said: "The prospect of revitalising the SS United States and re-establishing her as 'America's Flagship' once again is a thrilling one. It will be a very challenging undertaking, but we are determined to apply the dedication and innovation that has always been the ship's hallmark. We are honoured to work with the SS United States Conservancy and government agencies in exploring the technical feasibility study so we can ultimately embark on the journey of transforming her into a sophisticated luxury cruise liner for the modern era."
Susan Gibbs, executive director of the SS United States Conservancy and granddaughter of the ship's designer, William Francis Gibbs, added: "Crystal's ambitious vision for the SS United States will ensure our nation's flagship is once again a global ambassador for the highest standards of American innovation, quality and design. We are thrilled that the SS United States is now poised to make a triumphant return to sea and that the ship's historical legacy will continue to intrigue and inspire a new generation."
The announcement was made at a press conference at the Manhattan Cruise Terminal in New York City. Crystal Cruises committed to covering all costs associated with preserving the ship while undertaking a technical feasibility study, which is expected to be completed by the end of 2016.
The past: Photographs of the SS united States from the 1950s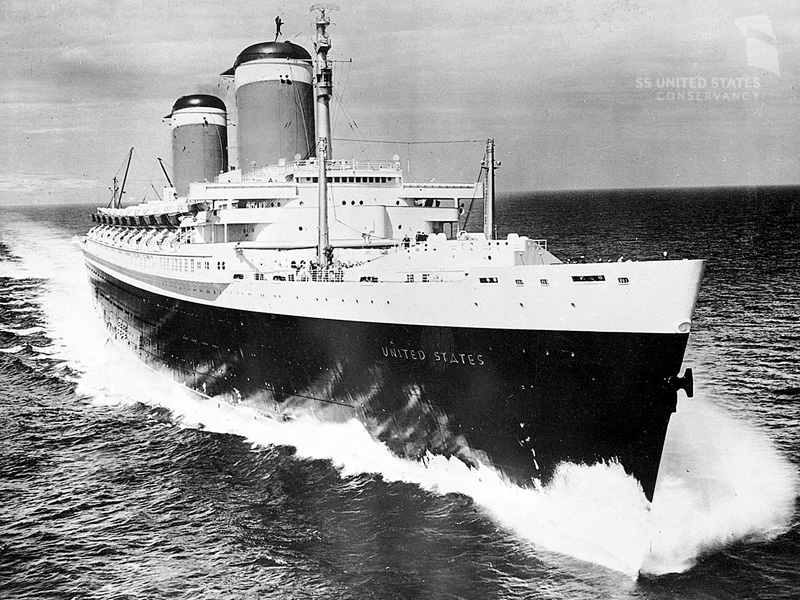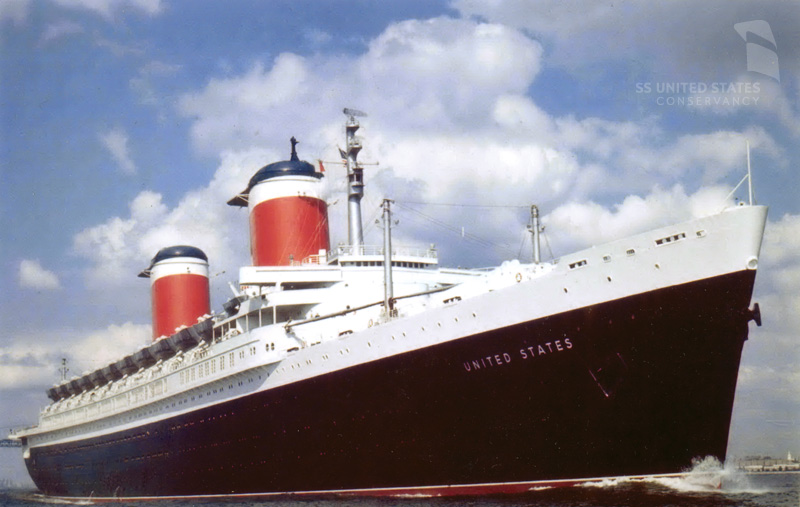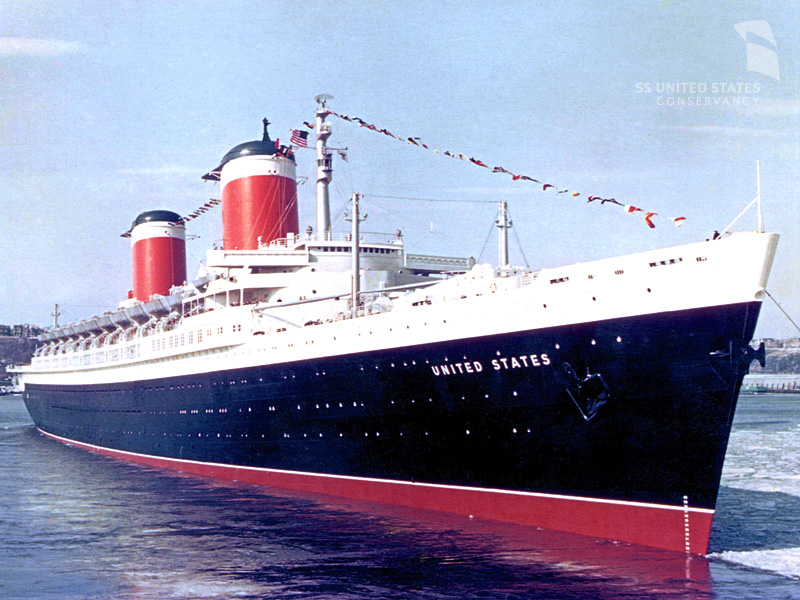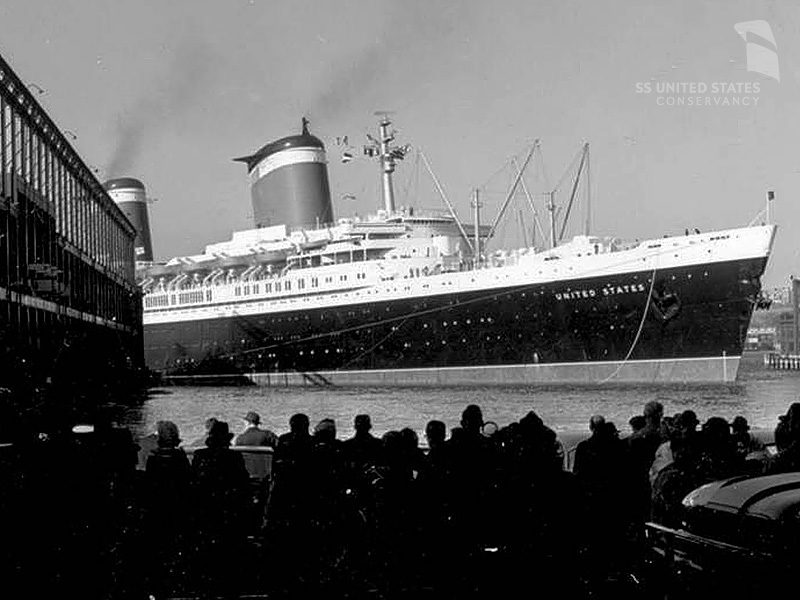 The present: Photographs of the SS united States today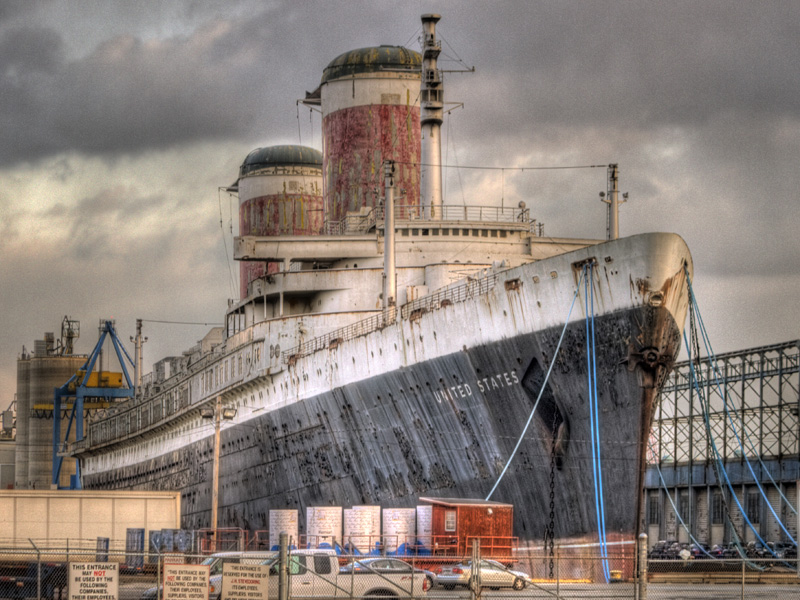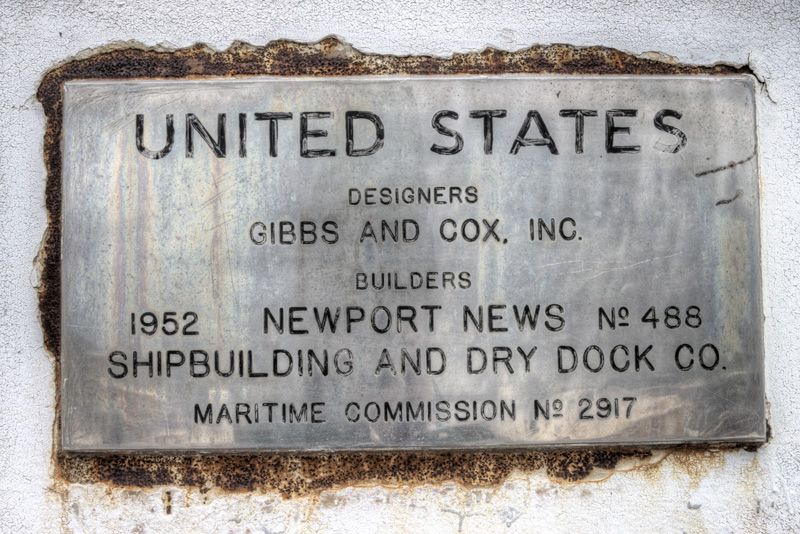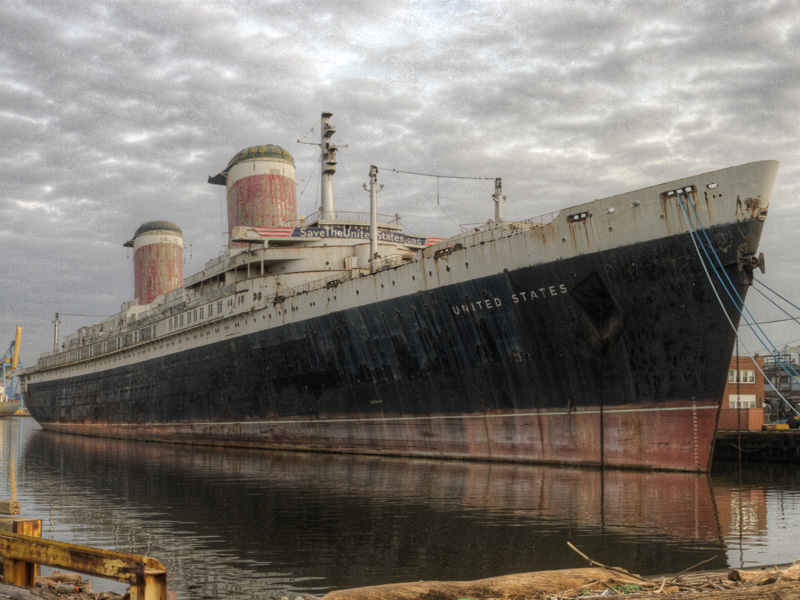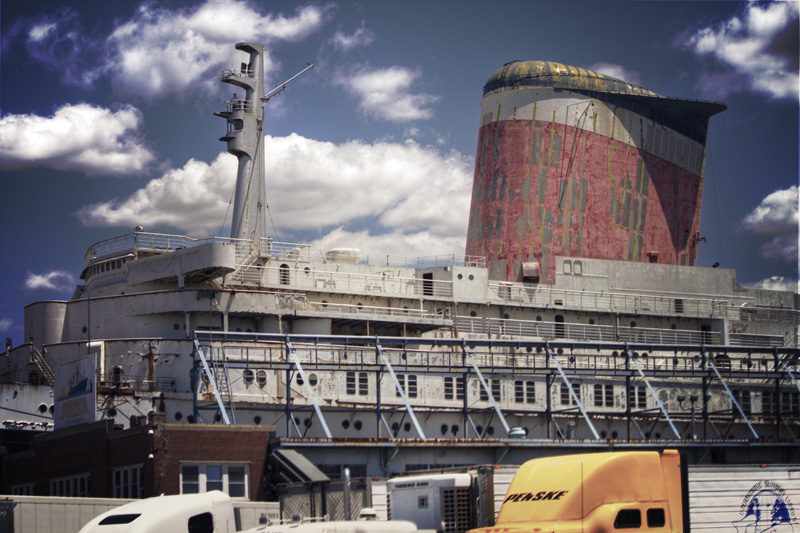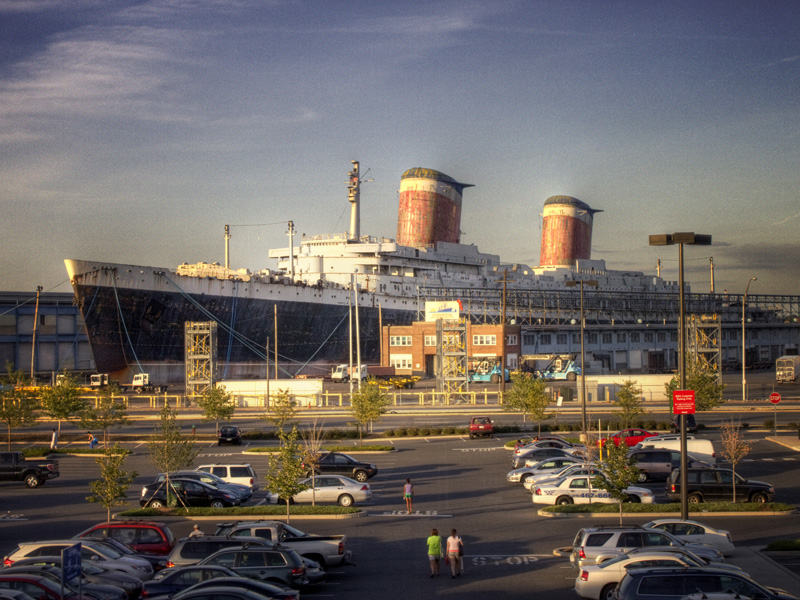 The Future: Images of United States by Crystal Cruises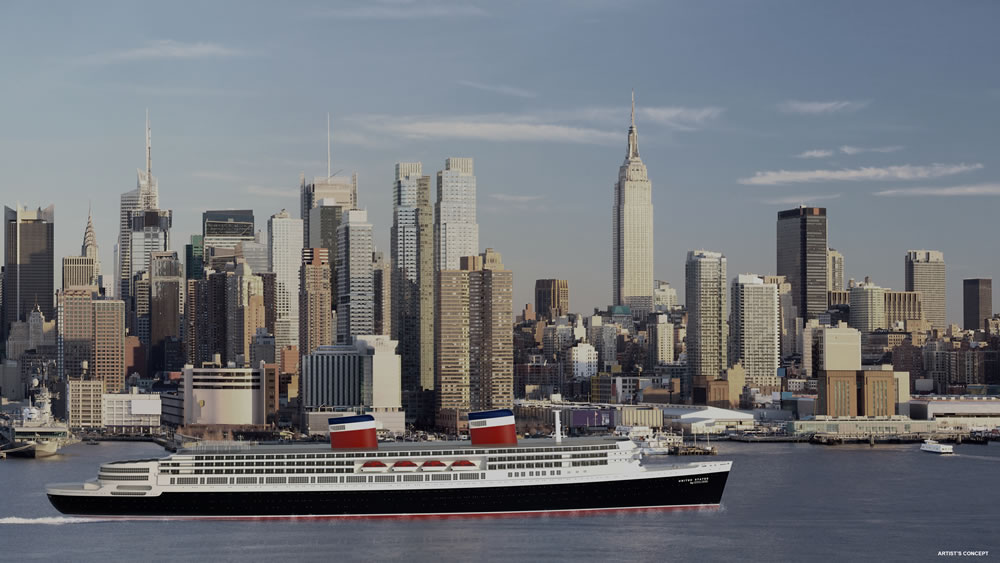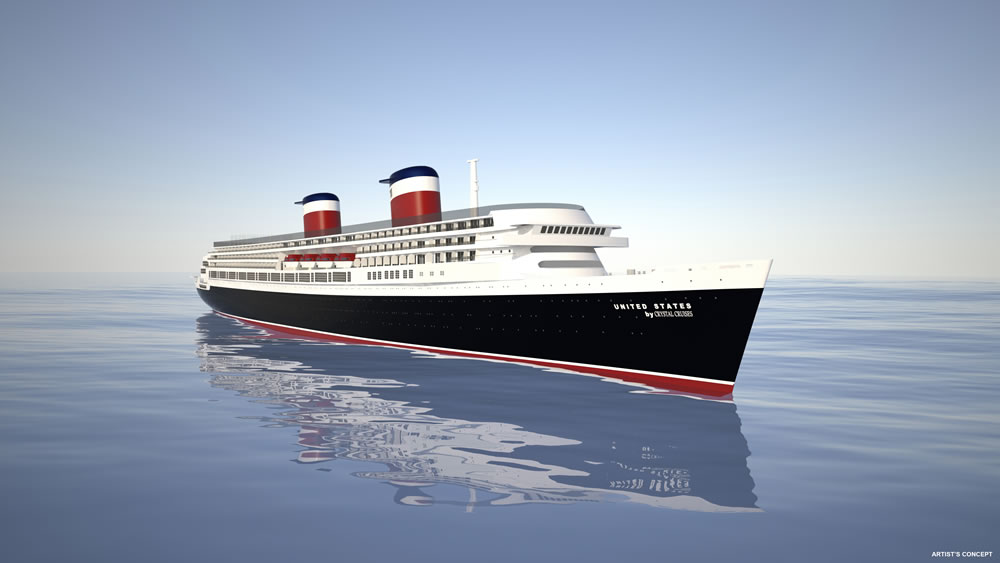 (Unless stated above, all photo credited to the SS United States Conservancy; Rendering credits to Crystal Cruises)