Search for your ideal Cruise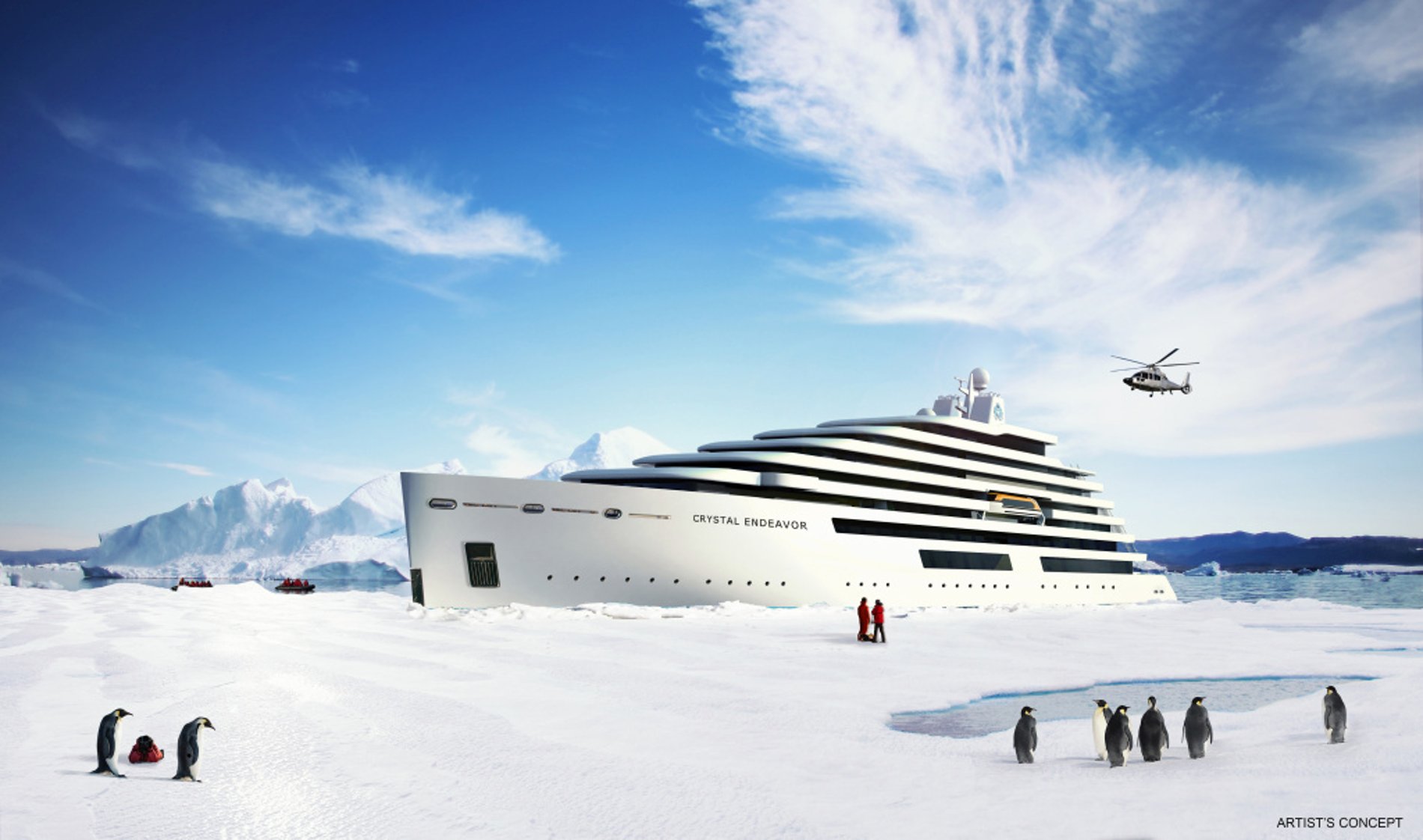 Crystal Cruises to build polar-class megayacht, Crystal Endeavor
Just months after the launch of Crystal Yacht Cruises and its 62-passenger Crystal Esprit, Crystal has unveiled plans to build "the world's first purpose-built polar class megayacht." The 25,000 gross ton vessel will span 183 metres (600 feet) in length and will feature 100 suites. Named after Captain James Cooks' research ship HMS Endeavour, which
The 25,000 gross ton vessel will span 183 metres (600 feet) in length and will feature 100 suites.
Named after Captain James Cooks' research ship HMS Endeavour, which discovered Australia and New Zealand nearly 250 years ago, the new vessel will be designed for global expeditions in Arctic, Antarctic and tropical regions.
The PC6 Polar Class megayacht will be able to cruise in Polar Regions during the summer and autumn in medium 'first year' ice which may include old ice inclusions.
The ship will be equipped with state-of-the-art offshore dynamic positioning technology. Computer-controlled systems will allow the ship to maintain its position using its own propellers and thrusters. This means the megayacht can float above coral reefs without using its anchors.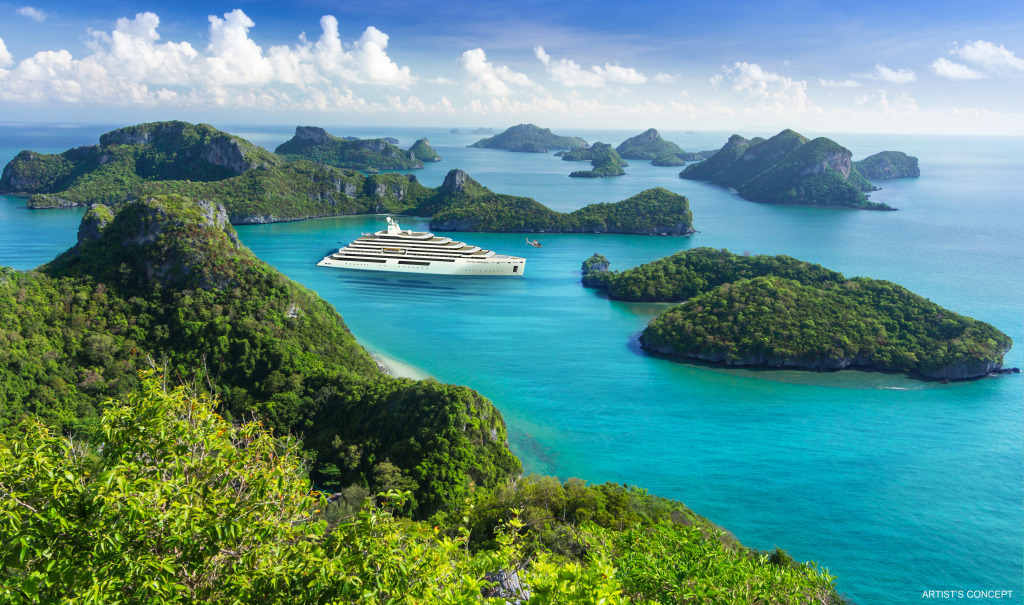 A Remote Operated Vehicle (ROV) will be loaded on-board, enabling expedition cruises to see sunken galleons, warships and passenger ships, such as the Titanic at 12,500 feet.
Other equipment available on-board will include two helicopters for flight-seeing expeditions; two, seven-person submarines; SEABOB underwater scooters; eight electric amphibious zodiacs; jet skis; wave runners; kayaks; fishing facilities; paddle boards; snorkelling and scuba equipment; a recompression chamber; a dive support tender; and a multi-person all-terrain vehicle.
Crystal president and CEO, Edie Rodriguez, said: "With Crystal Esprit, we discovered there are many guests, young and young at heart, who enjoy sports at sea and discovering remote islands. As the interests and age of luxury travellers increasingly vary, we will continue to expand our collection of luxury travel options. Luxury means something different to virtually everyone, and we strive to meet and exceed the wishes of the discerning modern luxury traveller. Crystal Endeavor will cater to a particularly daring audience, one who values luxurious comfort and amenities as much as life-changing adventures."
Genting Hong Kong's recent shipyard acquisitions mean this vessel will be built by the Lloyd Werft Group. Bookings will open later this year. Steel cutting for the ship will begin in May this year and Crystal Endeavor will launch in August 2018.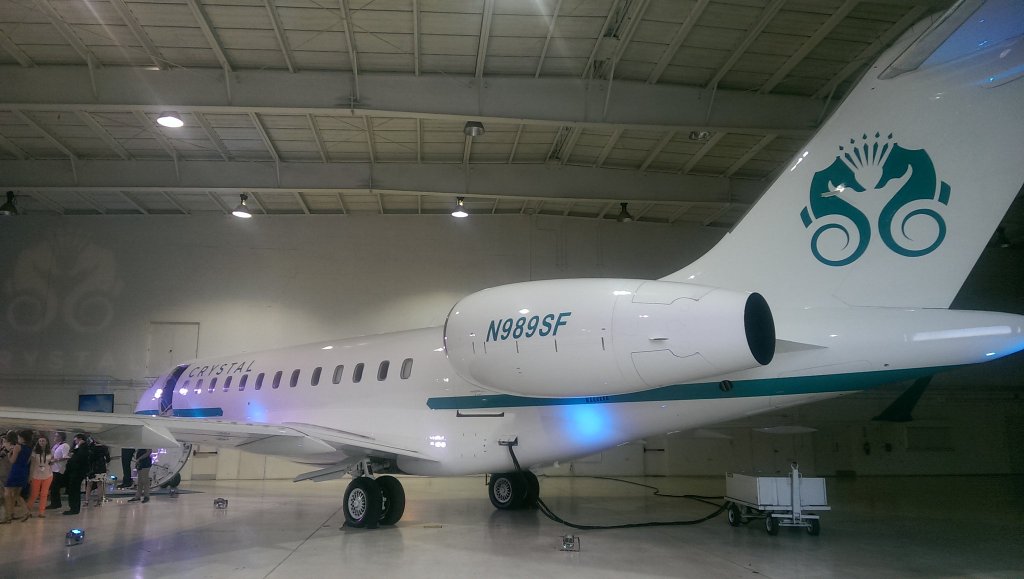 The announcement was made at the annual SeaTrade Cruise Global convention in Fort Lauderdale where Crystal Cruises also unveiled its 12-passenger Bombardier Global Express aircraft, available from $8000 (approximately £5,650) an hour.
(Rendering credits to Crystal Cruises)