Search for your ideal Cruise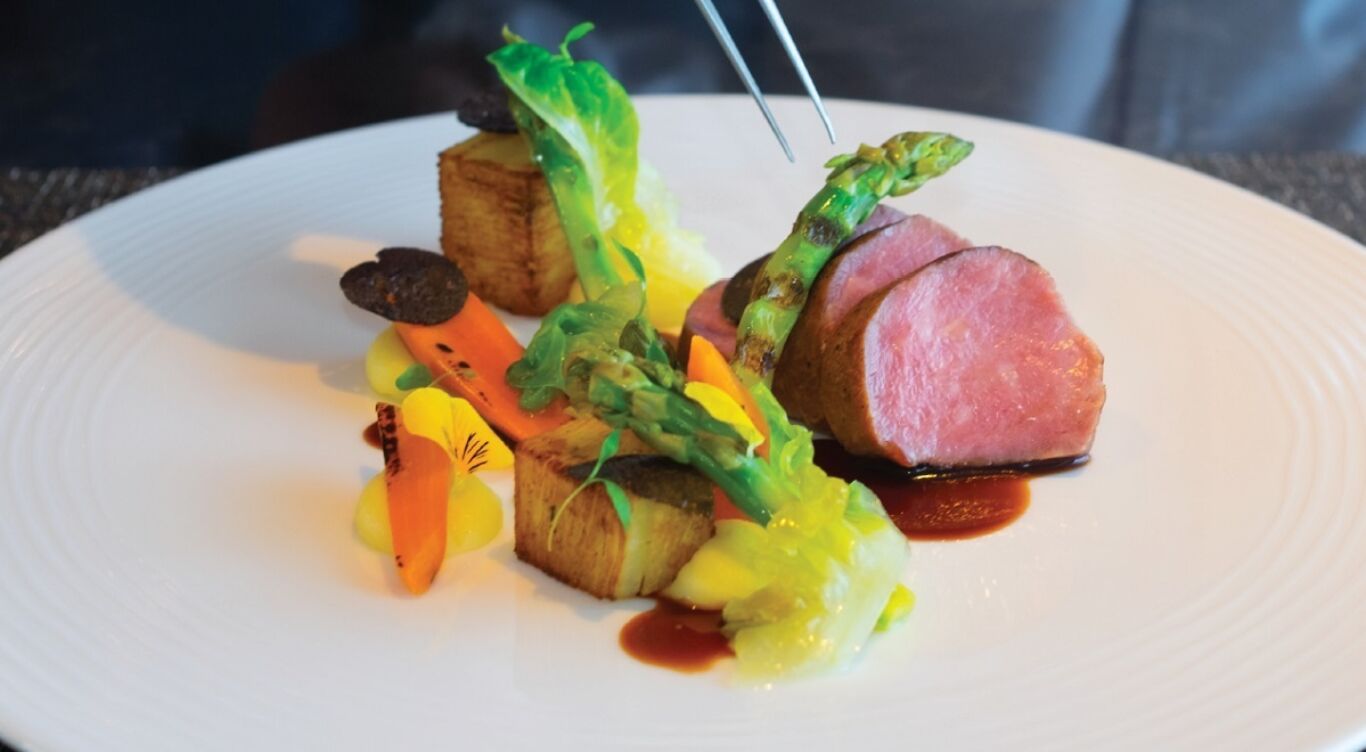 Crystal Esprit – perfection on a plate
After a lifetime's search for the finest cuisine, John Honeywell believes he has found it – on the pocket-sized luxury cruise yacht Crystal Esprit. There are many good reasons for choosing to cruise on Crystal's luxury yacht Esprit, not least of which is the chance to feel like a billionaire – and perhaps rub shoulders with
After a lifetime's search for the finest cuisine, John Honeywell believes he has found it – on the pocket-sized luxury cruise yacht Crystal Esprit.
There are many good reasons for choosing to cruise on Crystal's luxury yacht Esprit, not least of which is the chance to feel like a billionaire – and perhaps rub shoulders with the real thing – on a vessel that carries just 62 passengers.
Personal attention and pampering are second nature to the crew, an astonishing 90 in number, who are on friendly first-name terms with every guest within moments of embarkation.
Thanks to her compact size – just five decks, 3,264 gross tons and 269 feet in length – Esprit can enter the smallest and remotest of ports. And she is equipped with an enviable selection of water toys: kayaks, paddleboards, Jet Skis and even a three-man submarine.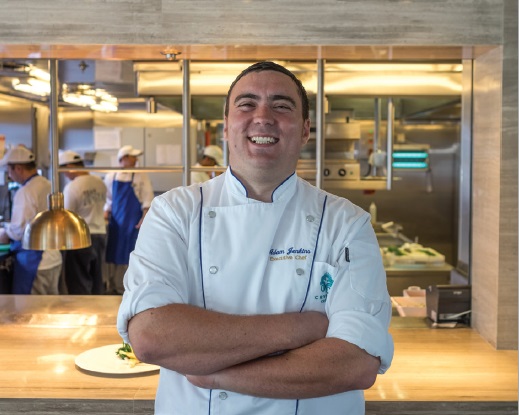 When I stepped up the gangway at the Eden Bleu resort in Victoria, capital of the Seychelles, Esprit was dwarfed by a neighbouring privately owned megayacht, the Lady Lara. Such vessels are the preserve of the very few – in this case a tycoon from Kazakhstan, for whom the £150 million purchase price, and millions more in running costs, are mere small change. But Esprit is a quite different financial proposition. A fare of £3,000 or more for a week may place her at the higher end of the cruise market, but it is by no means unfeasible for those of us who are still waiting to win more than one EuroMillions lottery rollover, or who have not yet established our own mining company covering vast tracts of eastern Europe.
I had been fortunate enough to sail with Esprit before, but it was not just the service and the luxury that drew me back, nor even the chance to spend a wedding anniversary in the paradise that is the Seychelles.
There was another reason – the food. I can confidently state that Esprit's kitchen provides some of the best restaurant meals I have experienced anywhere – on land or sea.
This remarkable feat is achieved with a brigade of just 13 chefs, plus a further five kitchen utilities. Together, they produce plates that don't just taste sublime, they also look like works of art.
Not one of those dishes reaches a guest without being supervised by executive chef Adam Jenkins. And because Esprit has an open kitchen, diners can see him in action as they await their food.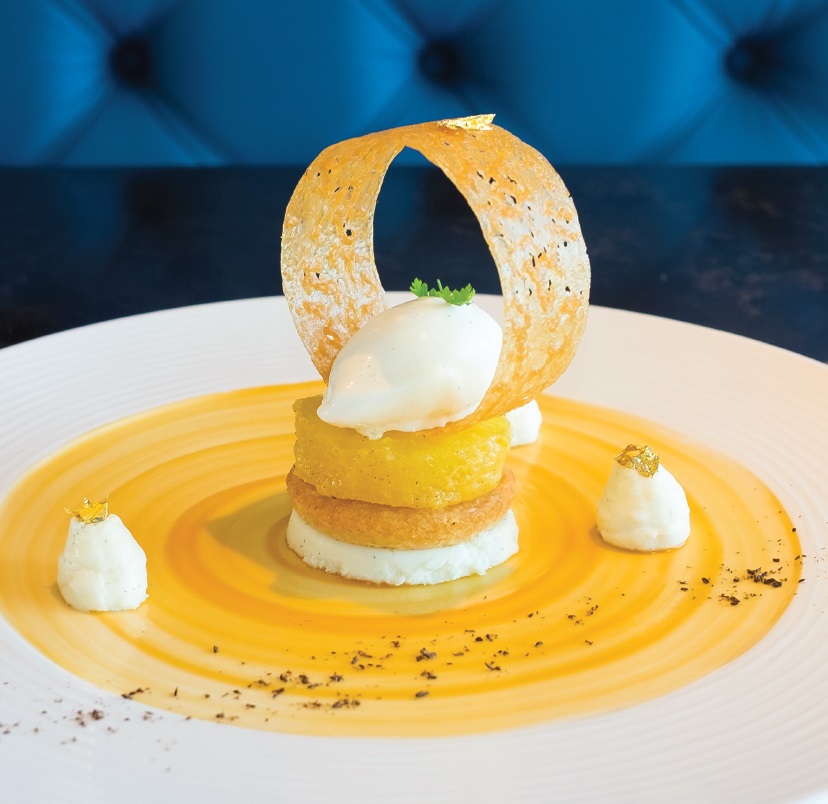 For a couple of nights on my recent cruise I was able to watch from a table in prime position, looking straight into the galley. There were moments of tension as the restaurant filled and the waiters passed on their orders, but there were no Gordon Ramsay-style histrionics as Adam called out the orders to the team behind him.
Together with his Sicilian sous-chef, Michele, they added finishing touches to the hors d'oeuvres, and plated up the main courses. There might be a delicate touch of garnish here, sometimes applied with tweezers. Or there would be a judicious spooning of sauce – on one occasion with a reminder to the kitchen that it was getting a bit thick and needed some attention.
Never had I enjoyed my food so much as now, when I was able to see the amount of care lavished upon it.
All this from a 31-year-old chef whose first experience of a professional kitchen – after training at the Birmingham College of Food – came at the city's Botanical Gardens, where he cut his culinary teeth helping to prepare banquets for two or three hundred guests.
Adam was one of four students selected to train at the Ritz Hotel in London, under executive chef John Williams. After two-and-a-half years he moved to the Sloane Club, a private members-only dining room, where he progressed from demi-chef to chef de partie, in charge of his own section. By the age of 21 he had been promoted to sous chef – second in command.
Adam's first experience at sea was with Disney Cruise Line. "I took a massive pay cut to join them and worked on Dream and Fantasy – the two newest ships – and then in their prestigious Remy restaurant."
Remy menus are created by Chef Arnaud Lallement of l'Assiette Champenoise, a Michelin three-star restaurant near Reims, France. The cover charge is $95 a head – $200 with wine. On Esprit, the meals and the wine (with the exception of optional premium bottles) are all included in the cost of the cruise.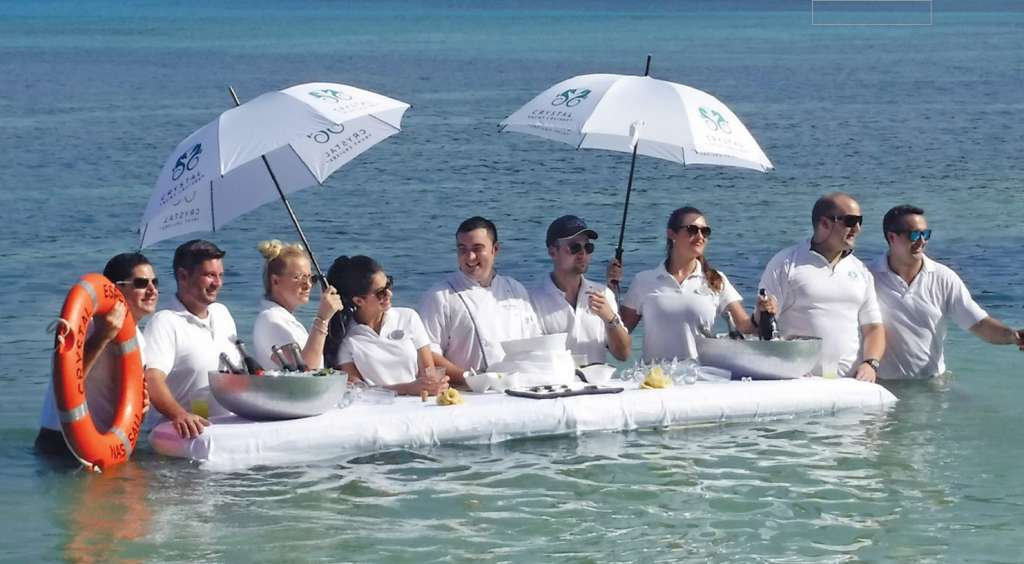 Adam spent more than two years with Disney before returning to the UK to work at the Burlington Restaurant in the Devonshire Arms at Bolton Abbey, Yorkshire, with Adam Smith, a fellow Brummie and another graduate from The Ritz.
"I wasn't looking to come back to a ship but I was approached by a cruise line that was interested in hiring me – they wouldn't say who they were.
I eventually found out it was Crystal and I joined as a senior sous chef in 2014.
"As Crystal expanded, Esprit came up and they offered me the job of executive chef. There are just 60 guests, and I have a big say in the menus – that's what was so appealing. Crystal make you feel part of the team. I have budgets to stick to, but I can change and evolve the menu. I'm not tied to instructions sent from head office.
"In a restaurant like this you have to have standards like Dover sole on the menu – good fish, simply cooked – because some customers expect to see it. And you have to give the customers what they want, even if it's steak and chips every night.
"But I can develop dishes depending on where we are and what fresh food is in season. Here in the Seychelles they grow a lot of watercress – I didn't know that, but I saw it in the markets. I asked what they did with it and I was told they blend it into a sauce and serve it over rice.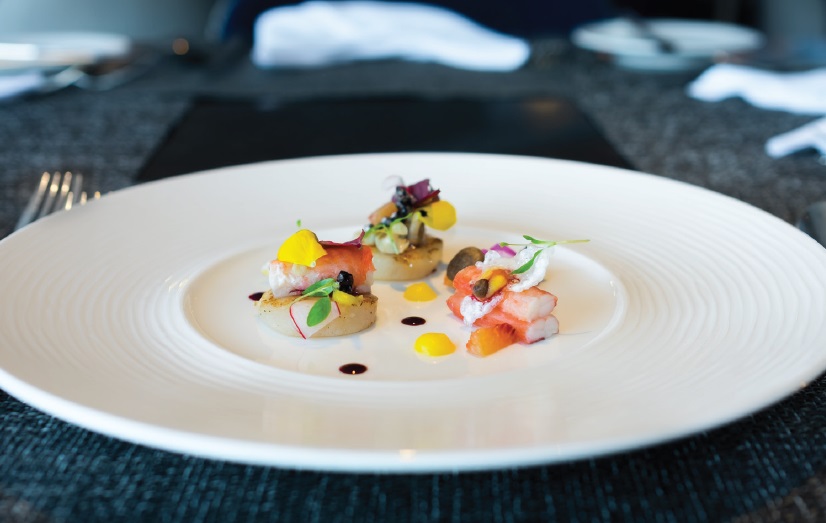 I developed that into a soup, added a rice cake, quail's egg, and smoked asparagus and we have a dish with great textures, creaminess and flavours.
"It would be easy to become complacent, but that's not me. We had a seafood cocktail on the menu, but I decided we should have something with a wow factor, so we developed our scallop and king crab starter."
Red cabbage soup came in for the same innovative treatment. "I decided it needed something different, so I told my commis chef to come up with a new plating, a new presentation. He created something and I put it on the menu straight away without changing a thing. He owns that dish now, and he is proud of what he has created."
Like any good leader, Adam gives credit to his team. But he is the real genius in the kitchen. If only Michelin awarded stars to restaurants on cruise ships, he'd be top of the list.
BOOK IT
After two winters in the Seychelles, Esprit is back in the Adriatic for the summer and will be re-positioning to the Caribbean in November
Fly/cruise prices for Crystal Esprit in the Adriatic start at £3,911 per person (October 8 sailing from Athens to Dubrovnik). Fly/cruise prices for Crystal Esprit in the Caribbean start at £3,016 per person (December 17 sailing, round-trip from Marigot Bay)
Call Crystal Yacht Expedition Cruises on 020 7399 7603 or visit www.crystalcruises.co.uk