Search for your ideal Cruise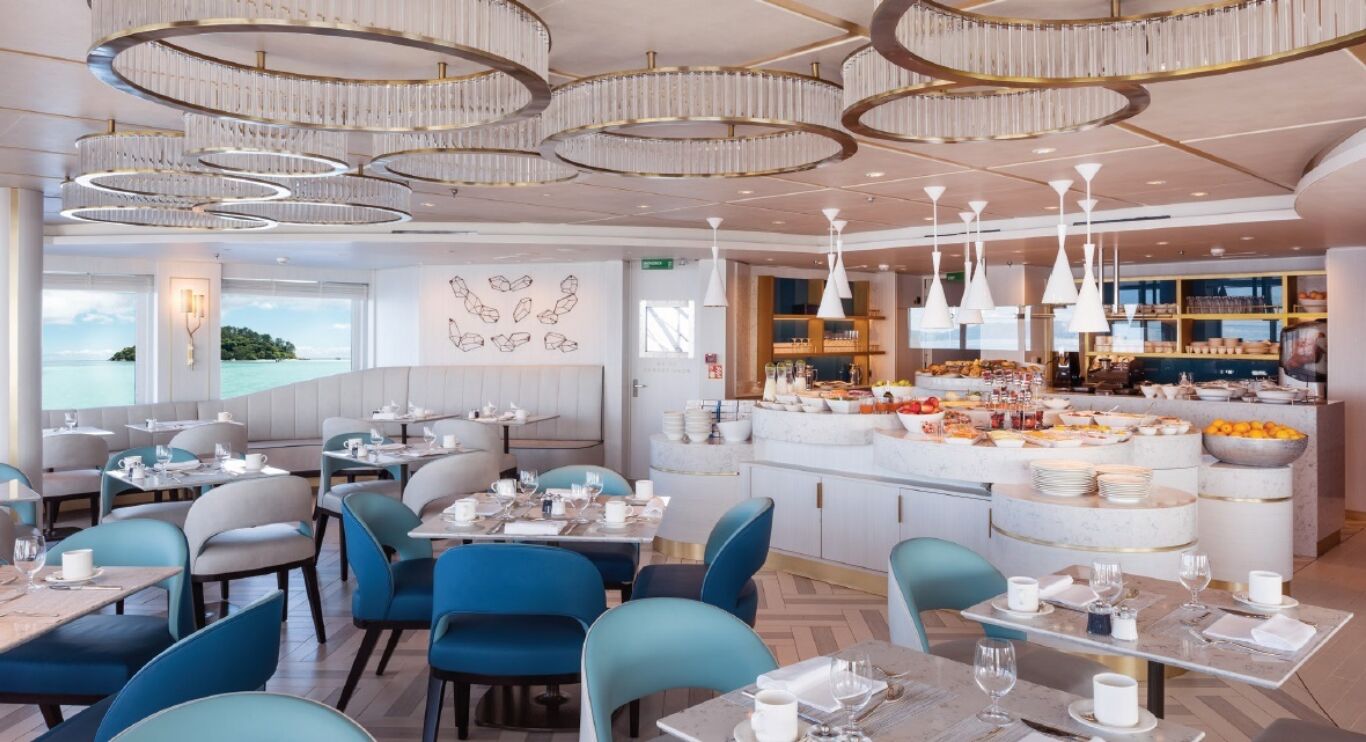 Crystal Esprit: Six-Star Luxury
Superyachts aren't for the likes of us, right? Wrong. You don't need to be a billionaire to experience the lifestyle for a few precious days. "So," I thought, as I soaked up the Adriatic sun from a rattan daybed, champagne in hand and swaddled in cloud-soft towels. "This is how the other half lives." Or
Superyachts aren't for the likes of us, right? Wrong. You don't need to be a billionaire to experience the lifestyle for a few precious days.
"So," I thought, as I soaked up the Adriatic sun from a rattan daybed, champagne in hand and swaddled in cloud-soft towels. "This is how the other half lives."
Or rather, to be more accurate, the other point five per cent.
If the wealthy can be divided into the "haves" and the "have yachts", the latter, whose wealth generally outstrips the GDP of a small country, exist almost literally on a different planet. But there is a way to enjoy a brief taste of their lifestyle – and I'm sitting on it.
Crystal Esprit is the smallest and most exclusive ship in the six-star fleet of Crystal Cruises. At just 3,370 tons, she accommodates 62 guests with no fewer than 91 crew to look after them.
So, who wants to hire a superyacht? Typically, she appeals to experienced cruisers looking for something new and special. And if our sailing was typical, they're likely to be an interesting bunch. Everyone we met had a story to tell, from the couple who gave Ed Sheeran his first break in music school, to the ex-Olympic yachtsman turned business tycoon who, with his wife, three sons and a friend, made up a tenth of guest list.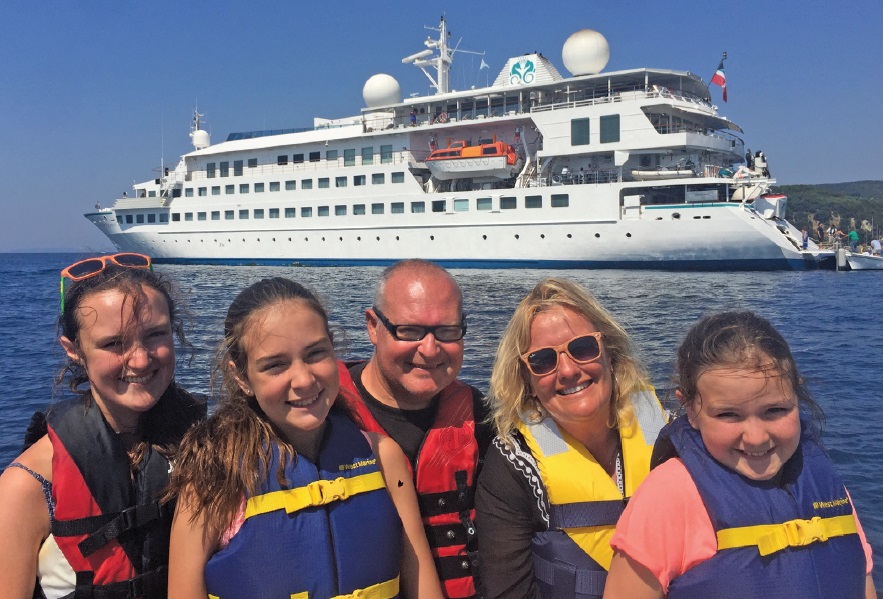 Our family accounted for nearly another tenth. I had worried that our children (girls aged 15, 13 and 10) would be bored, with no one to play with and nothing to do. But what did I know? On our week's cruise from Athens to Dubrovnik we stopped every day (most of the sea miles are done overnight, to maximize the time in port). This meant we could walk the city walls of Kotor in Montenegro; follow in the footsteps of the Durrells in Corfu and consult the ancient oracle at Delphi (I used to think it was only my wife who knew everything). And while you could pay for excursions, we appreciated the fact that there was a free tour in every port.
Of course, no teenager can bear to go "unplugged" for long, and Esprit did not disappoint (how could it?). Wi-fi is free throughout the ship; there is an iPad in every suite and an Xbox in the lounge; the bathrooms have mirror-glass TVs, and the girls' own 240sq ft cabin (interconnecting with ours) boasted a 42in screen with a huge menu of films at the touch of a button. The ever-attentive crew even conjured up crisps and popcorn, without which no teenage entertainment is complete.
But the real X factor is the collection of toys at the back of the boat: jet -skis, paddleboards, canoes, even (though not in the Adriatic) a mini-submarine.
As a jet-ski virgin I was more nervous than the girls, but after some quick tuition I was zipping about like a pro – or so I thought, until I saw how fast my daughters were going. The paddleboards were another chastening experience (I was generally to be found underneath mine, and I fear there was a glimpse or two of builder's bottom as I clambered back on board).
But while my pride was being bruised, the ship's watersports team made sure my children weren't. There was a safety boat out at all times, and more discreetly a second boat that shadowed my youngest. Now that's service – no fuss, just unobtrusive professionalism.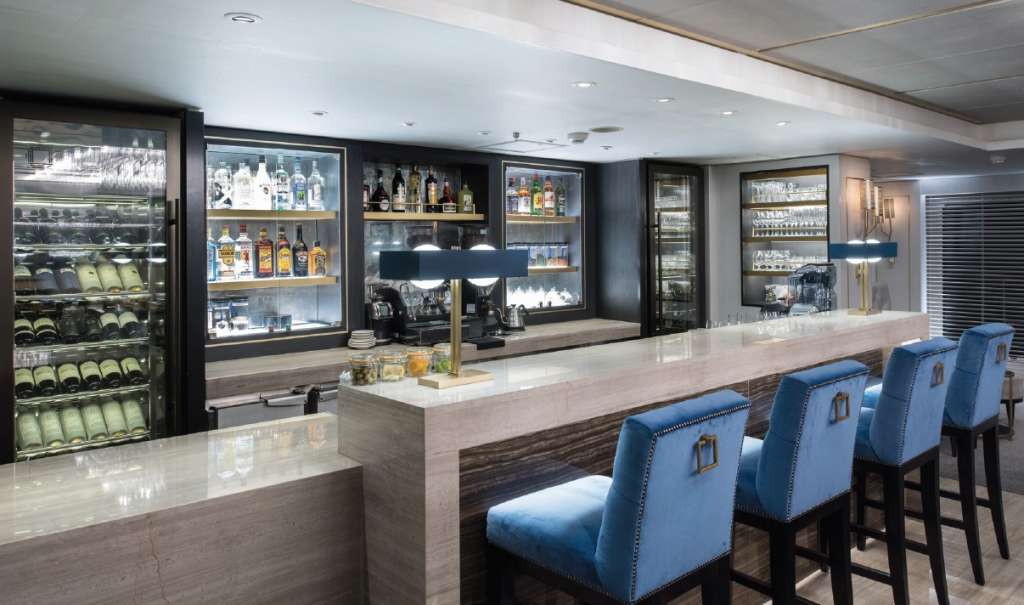 This is a ship that children will love and adults will adore. She may be small but the space per passenger is super-generous and you can always find peace and quiet when you want it. Fares are all-inclusive (including as much Veuve Clicquot as a man could want); the cuisine is truly world class, and the à la carte menu is available as room service (there is also a gym if you feel the need to punish yourself for over-indulging).
Esprit's crew have been hand-picked for what is effectively the flagship of the fleet. They'll share a joke, happily show you all areas of the ship, and they soon become friends (during a wine-tasting one afternoon, the Captain strolled past with his Chapman stick guitar, picking out the tune of What shall we do with the drunken sailor?).
Most evenings started with an impromptu cocktail on deck, comparing tans and impressions of the day. My own favourite moment? That would have to be our transit of the Corinth Canal.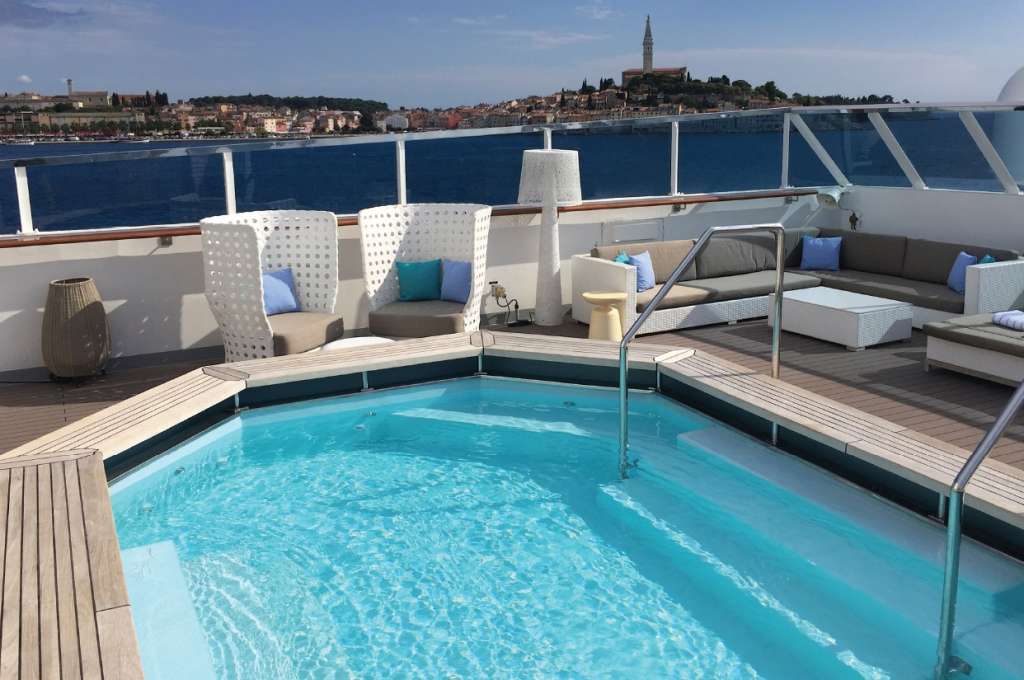 This remarkable feat of engineering slices through the Isthmus of Corinth between the Peloponnese and the Greek mainland – though just saying that makes it sound too simple. In fact, the canal had to be hacked through solid rock, and goodness me it's narrow. The vertical sides are just 17.6 metres apart, and Esprit is 14m wide, leaving just 1.8m clearance on either side – about the height of an average person. Sailing her through here is rather like reversing a car into a narrow garage – for six miles. It was a fine piece of seamanship, though I must admit I breathed out as we entered the open sea. I bet the Captain did too.
Esprit is most definitely at the luxury end of the market, with prices to match. But throw in fine dining and an open bar, free internet and all-suite accommodation with butler service, and it's worth every penny. Make the investment and I promise you – you'll feel a million dollars.
Dubrovnik to Venice, seven nights from £5,005 based on the 6 May sailing; includes flights, transfers, suite accommodation with 24-hour butler service, all meals and drinks, gratuities, watersports activities and a choice of shore excursions in each port. See crystalcruises.co.uk, 020 7399 7603.