Search for your ideal Cruise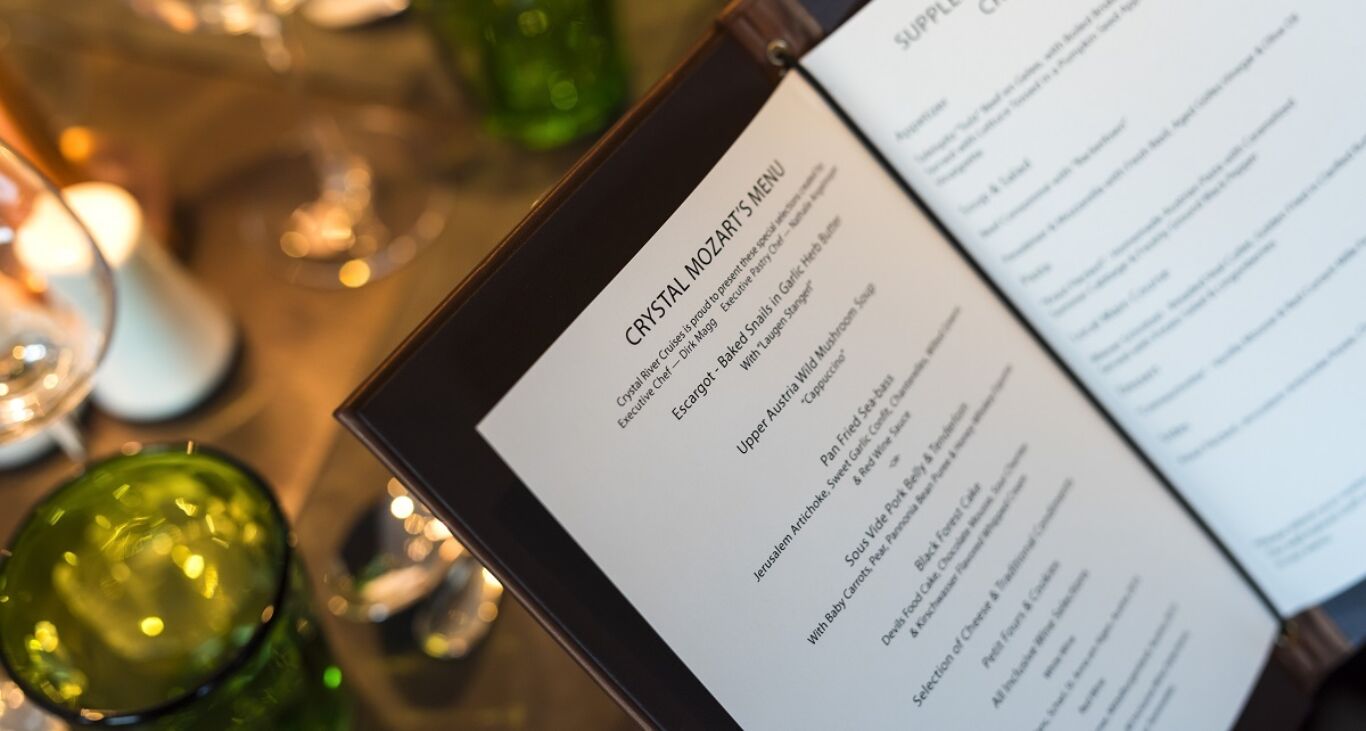 Crystal Mozart: Luxury River Cruise with the Finest Dining
If you like river cruising and you love food, Crystal Mozart offers a glimpse of heaven
It's a cold, crisp morning in Linz, and I'm in a lovely Austrian cake shop – arguably the best place to be when the wind starts nipping at your ankles. The air is rich with the smell of spices and pastry. "Don't be shy," urges our guide, Sylvie. "Those cake samples are there to be eaten." This was just the start of delicious food on the Crystal Mozart.
I almost laugh out loud as I help myself to a slice of the oldest cake in the world. And no, it's not stale, or made of odd ingredients – this is the Linzertorte, first created in 1653, a wonderful lattice-topped concoction of flaky pastry stuffed with redcurrant jam, crushed nuts and cinnamon.
On this Crystal Mozart excursion through the pretty old quarter of Linz, wood-panelled Konditorei Jindrak is proving a highlight. It's a fourth generation business and the decor looks barely changed from its 1920s beginnings: elegant glass cabinets stuffed with sweeties, and a counter where creamy buns nestle alongside juicy slices of apple strudel.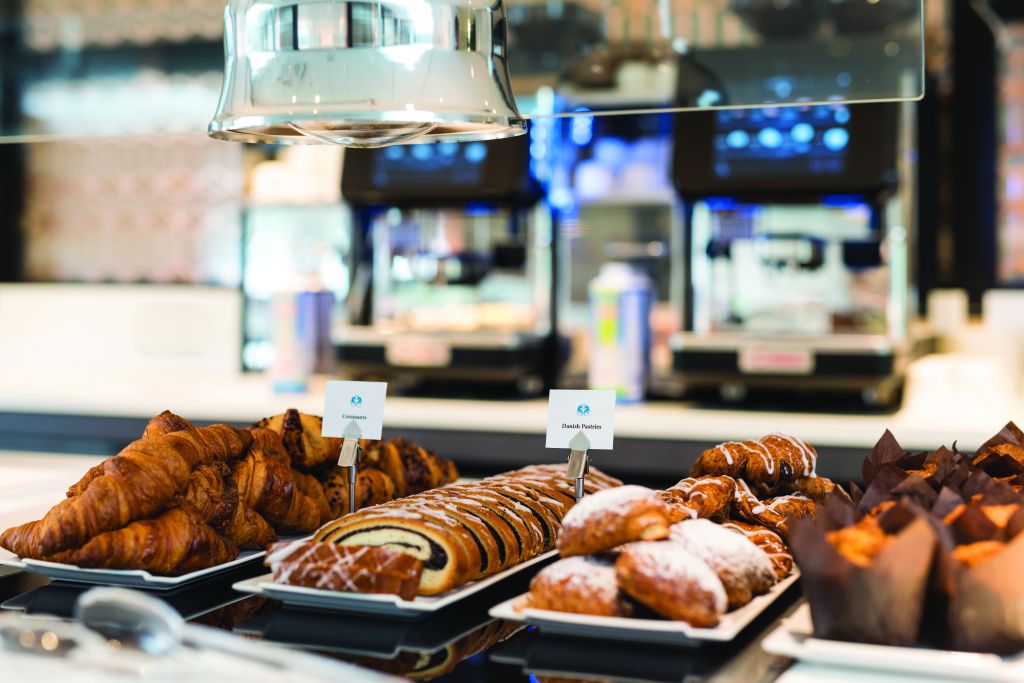 Actually, scoffing cakes seems an entirely appropriate activity on this leisurely river cruise. Even the architecture in these parts looks like confectionery – all that creamy baroque stucco, all those gilded putti and carved curlicues. It's very easy on the eye, but ultimately a little sickly.
Not so the food aboard Crystal Mozart. When this sleek, all-inclusive vessel made its maiden voyage, guests were promised sophisticated Michelin-level cuisine alongside six-star service. And that's exactly what they got.
Mozart is not a new ship. It began life 30-odd years ago, sailing for Peter Deilmann, but all that remains of that incarnation is its generous width. At just over 75ft – double that of standard riverboats – this gives a glorious feeling of uncluttered space; a sense, as you wander around, of room to expand (and not just through overindulgence).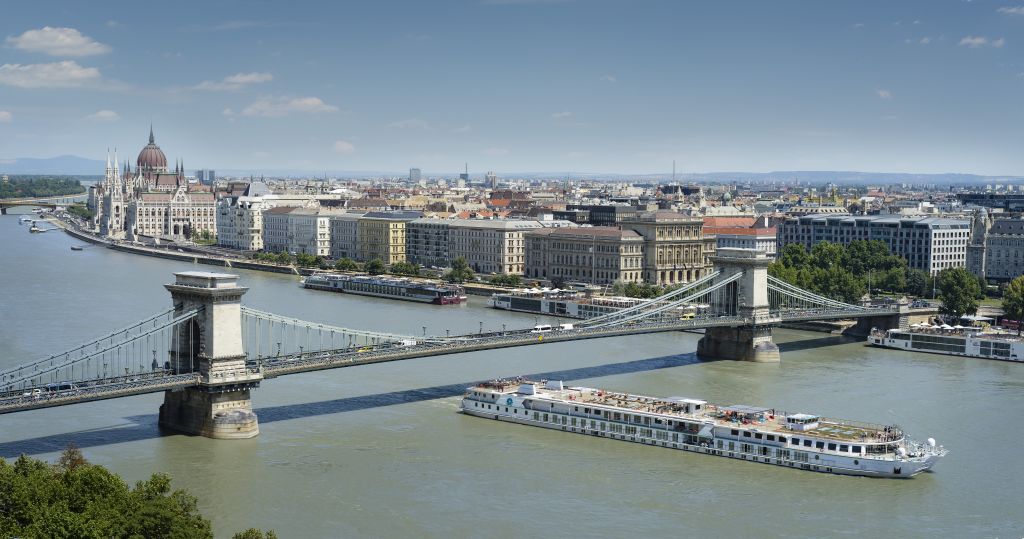 Gone is the old interior, replaced by chic contemporary furnishings in a subtle palette of grey, white and dark blue. Guests are accommodated in 77 suites, and although in the lowest category the king-sized beds tend to dominate, there's still a feeling of lightness thanks to generously proportioned windows.
Suites are packed with modern gadgetry, too, including personal i-Pads to control your heating, flick on the "do not disturb" button, order room service or download your favourite movie. Even the loos are hi-tech, a little disconcerting at first, but you'll soon learn to go with the flow. Most impressively, the live realtime sailing cameras, which allows guests to watch live sailing footage from Crystal's website.
That six-star promise means butler service, and for me the ever-efficient Clement rustles up a kettle and cold milk for morning tea, nags the chef into making me plain biscuits for my sleepless nights. Also stuffing my fridge with prosecco and leaving me fun surprises: extra chocolates, or vegetable smoothies, the ingredients of which he challenges me to guess (I usually fail miserably).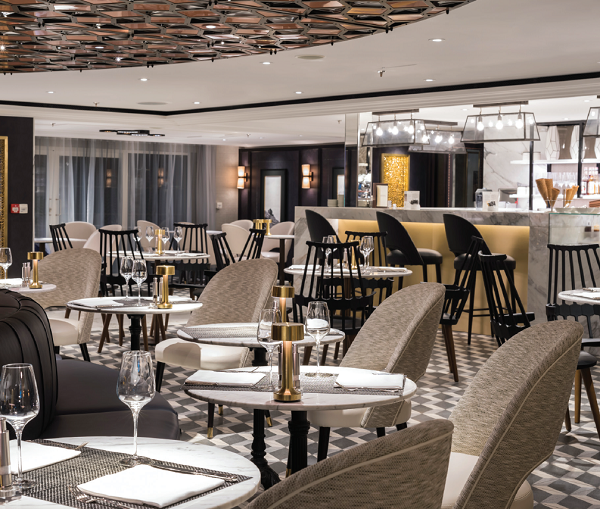 Sadly, the weather on this trip is too chilly for us guests to appreciate the Sun Deck, where recliners and elegant rattan chairs surround a garden and pop-up bar. Instead we congregate in Palm Court, a clubby venue with velvet armchairs. There's a grand piano, too, the natural home of chirpy on-board entertainer Neal, who enlivens evenings with sing-alongs and musical quizzes.
Palm Cove is the intimate drinking den, where black and green bar seats line a marble counter, and comfortable club chairs are placed beneath splashy abstracts. There's an excellent list of inclusive wines, spirits and cocktails, including a nightly "special" – Aperol Schumann, for example, inspired by the famous Schumann's American Bar in Munich.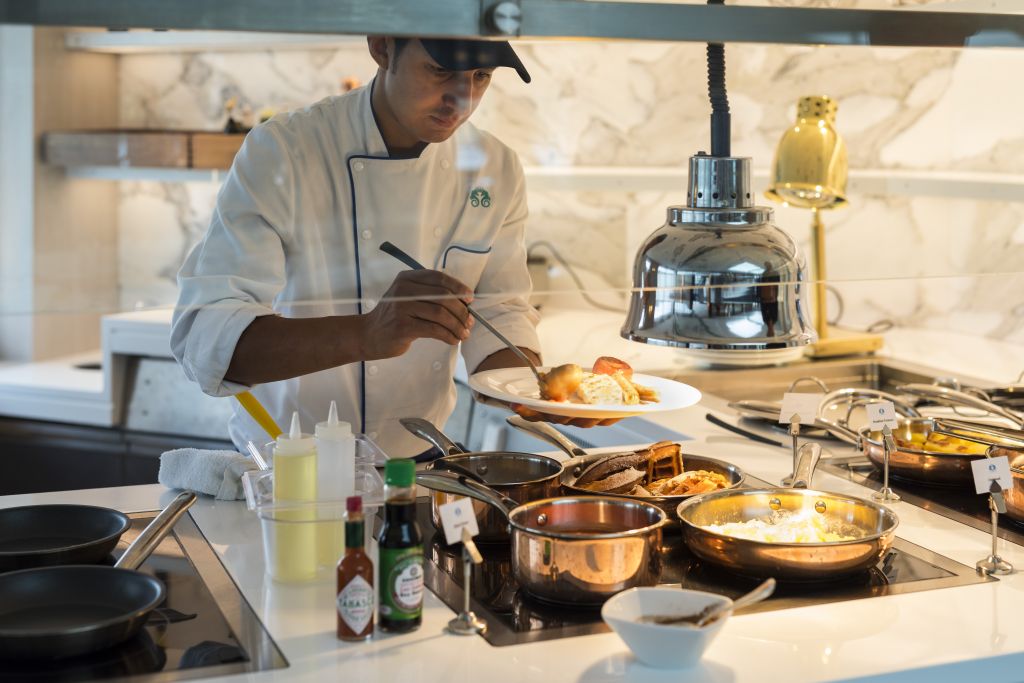 But let's talk about the food. For casual lunches, Blue Bar and Grill on deck three serves up luscious-looking Vienna reubens, burgers and flatbreads. In summer, the venue expands to an outdoor area. The small open-plan Bistro Mozart, also on deck three, is a good choice for lighter suppers, and Crystal Mozart has introduced a clever tapas-meets-street-food menu. On my visit, there's a delicious deconstructed Caesar salad, alongside tender slices of steak with dipping sauces.
Most guests, however, opt for the Waterside restaurant, a lovely airy venue with pale cream leather chairs, banquettes, wraparound windows and plenty of tables for two or four. Mastermind of the fabulous food served here is 28-year-old German chef Dirk Maggs, who tells me he is passionate about promoting local ingredients.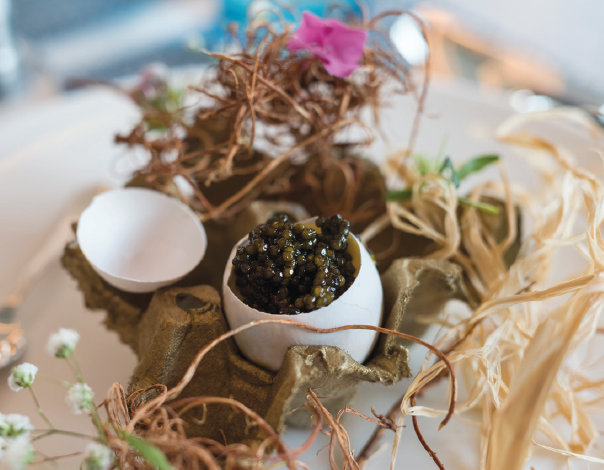 "The concept here is farm to table, and nearly everything comes from local sellers," he says. "We get our ham from the famous suppliers Vulcano, and we use Austrian Almo beef – one of the most expensive of meats but easily as good as the famous Wagyu from Japan. And we try to use local fish. I adore the turbot! With local fish, it's so fresh you don't have to do much with it."
Dirk is right – the turbot I try is sublime, served with wilted spinach and tiny dumplings on a mousse of Jerusalem artichoke. All portions are sensibly sized, allowing you to indulge in three courses – and you'll want to, with excellent starters ranging from red beet salad with tomatoes, goat's cheese, truffle honey and hazelnuts, to smoked ham with poached egg, parmesan and asparagus. There are local wines, too, though plenty of New World alternatives if that's what you prefer.
Whatever you choose from the menu, leave room for the puddings created, Natalie Angelmayer. Natalie, like Dirk, formerly worked aboard Crystal Serenity. From a long line of Austrian bakers, she loves nothing more than experimenting with different ingredients – praline and chilli, for example – in her cakes. "Other river ships don't have bakers on board," she tells me. "Their pastry comes frozen. But here we make everything from scratch, including the bread."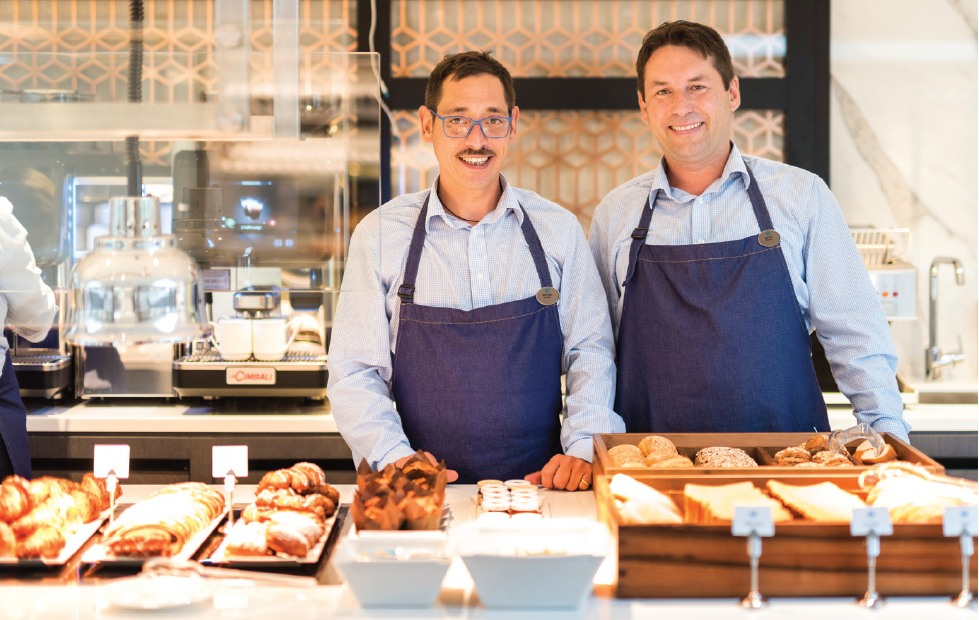 This devotion to perfection shows in delightful sweet treats such as a divine almond pear tart, whose choux pastry topping is fashioned into an elegant miniature swan. And Dirk's much vaunted Almo beef is indeed a tender treat at lunchtime buffets, thinly sliced and served cold with a remoulade. Excellent homemade soups, pastas and roasts are also on offer at lunch, but beware of evil pastry waiter Giovanni. He has a penchant for grabbing your plate and loading it with a cornucopia of miniature delights (chocolate mousses, possets, cheesecakes and yummy fruit tarts) when you'd promised yourself you were going to try just one.
My only (other) regret is that I have to leave the ship early, thus missing out on the complimentary Michelin-starred restaurant bookings offered further downstream. Mind you, such is the fabulous standard of Crystal Mozart's own cuisine that I wouldn't mind betting many guests chose to stay on board.
Get on Board
Crystal Mozart offers seven different cruises along the Danube. For more information visit www.crystalcruises.co.uk
Editor's Note: This post was originally published April 2017 and has been updated for accuracy and comprehensiveness.