Search for your ideal Cruise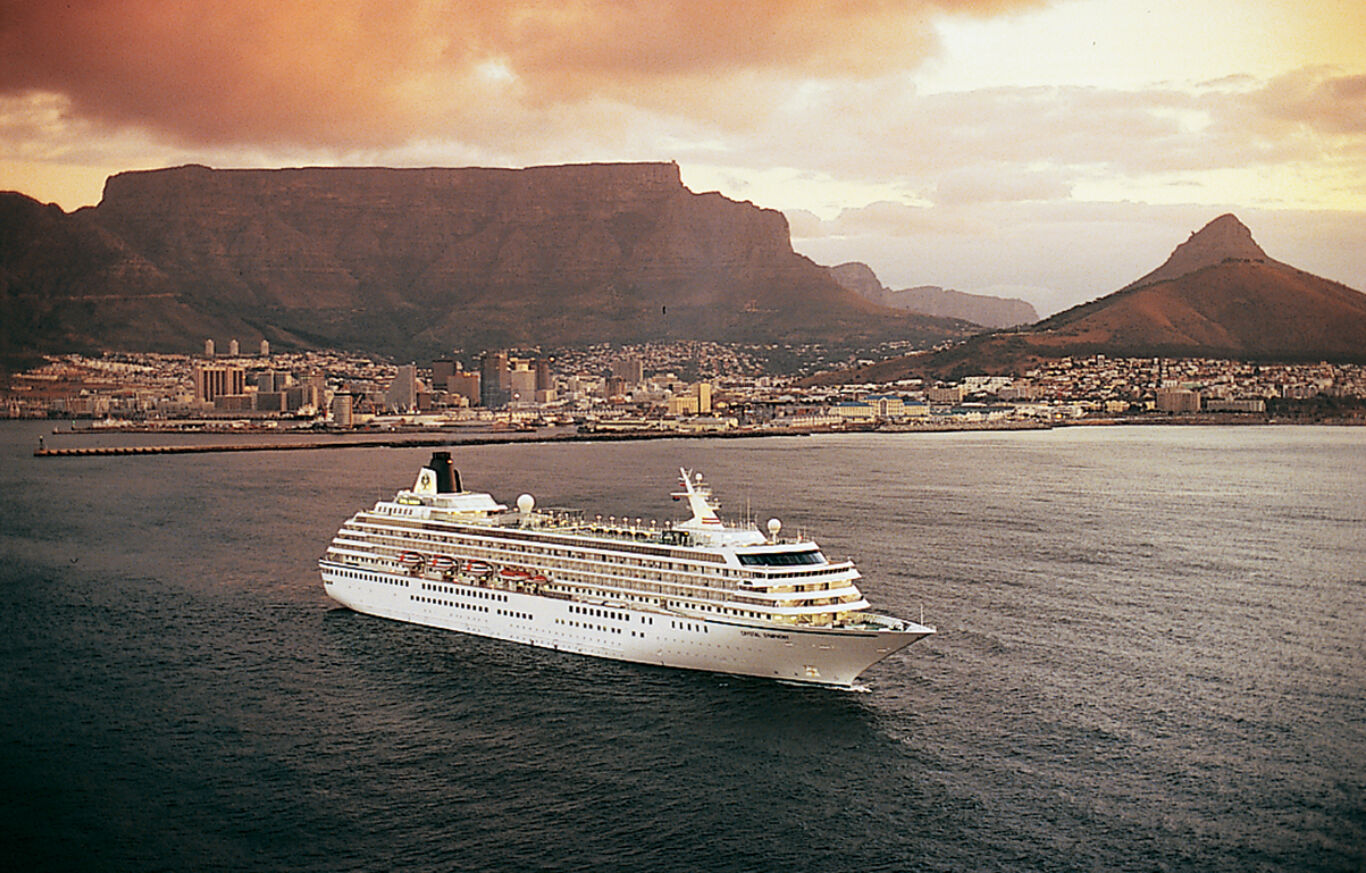 Crystal unveils savings for new travellers
Crystal Cruises has announced a lineup of savings and incentives for select 2017 voyages aboard its ships, Crystal Symphony and Crystal Serenity. With its "You've Sailed the Rest, Now Enjoy the Best" campaign, new-to-Crystal guests are invited to enjoy best available fares starting from £1,459 per person (cruise only) on sailings in the Caribbean, New
Crystal Cruises has announced a lineup of savings and incentives for select 2017 voyages aboard its ships, Crystal Symphony and Crystal Serenity.
With its "You've Sailed the Rest, Now Enjoy the Best" campaign, new-to-Crystal guests are invited to enjoy best available fares starting from £1,459 per person (cruise only) on sailings in the Caribbean, New England, South America, Northern Europe, the Indian Ocean and Africa.
In addition to the reduced all-inclusive cruise fares – offered for the ships' Deluxe Stateroom and Deluxe Stateroom with Verandah categories – first-time guests will also be treated to Crystal Society benefits, including twice the number of loyalty points usually given for sailings up to 15 nights in duration, and quadruple loyalty points for sailings of 16 or more nights.
The "You've Sailed the Rest, Now Enjoy the Best" offer launched 2nd March and runs until 28th April, 2017. On voyages of seven to 24 nights, travellers can explore the Amazon, Caribbean, the stunning autumn season in New England and Canada, Europe and Africa, immersing themselves in the cultures, as well as specialised programming on board. Applicable sailings include:
Crystal Serenity
13th October 2017 Colonial Passage, Quebec City to Fort Lauderdale
27th October 2017 Amazon Escape, round-trip Fort Lauderdale
20th November 2017 Tropical Treasure, round-trip Fort Lauderdale
27th November 2017 Caribbean Cachet, round-trip Fort Lauderdale
6th December 2017 Caribbean Impressions, Fort Lauderdale to Charleston
Crystal Symphony
3rd August 2017 Highlighting the Edinburgh Tattoo, Antwerp to Honfleur (including two nights post stay in Paris)
22nd November 2017 Indian Ocean Discovery, Dubai to Mauritius
9th December 2017 Around the Cape of Good Hope, Mauritius to Cape Town
"We enjoy one of the highest guest satisfaction and guest return rates in the industry, and for good reason," said Crystal Chairman, CEO and President Edie Rodriguez. "Once travellers experience the genuine personal service, attention to detail and unparalleled luxury aboard our internationally acclaimed ships, they long to return again and again. It is our pleasure to show new Crystal guests the tremendous value that makes the celebrated Crystal Experience even sweeter."
Crystal Society members – returning guests – will also benefit from the value proposition, enjoying the same best available fares, plus quadruple the number of loyalty points typically earned for sailings of up to 15 nights in duration, and 8 times the number of loyalty points earned for sailings 16 nights or longer. Crystal will also protect existing bookings for travellers seeking to move stateroom categories based on the offer.
For more information and reservations call Crystal Cruises on 0207 399 7601 or visit www.crystalcruises.co.uk