Search for your ideal Cruise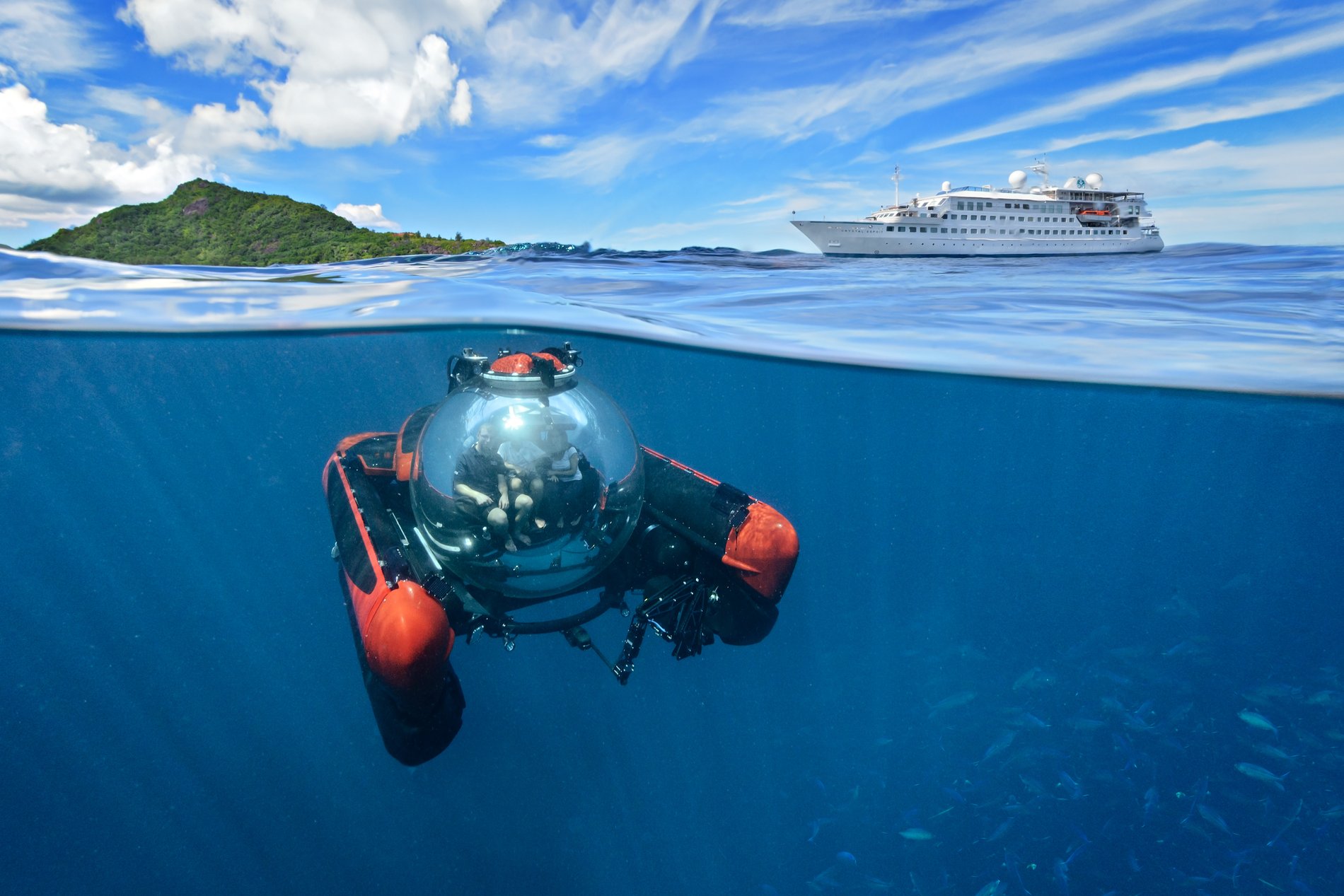 Crystal Yacht Cruises christens Crystal Esprit
Crystal Yacht Cruises has christened its first 62-passenger luxury yacht, Crystal Esprit, in a ceremony held at Eden Island Marina in Mahé, Victoria, Seychelles. The ceremony was attended by an audience of local dignitaries, yacht guests, travel partners and executives from the line's parent company, Genting Hong Kong (GHK). for a day of celebration, The
Crystal Yacht Cruises has christened its first 62-passenger luxury yacht, Crystal Esprit, in a ceremony held at Eden Island Marina in Mahé, Victoria, Seychelles.
The ceremony was attended by an audience of local dignitaries, yacht guests, travel partners and executives from the line's parent company, Genting Hong Kong (GHK). for a day of celebration,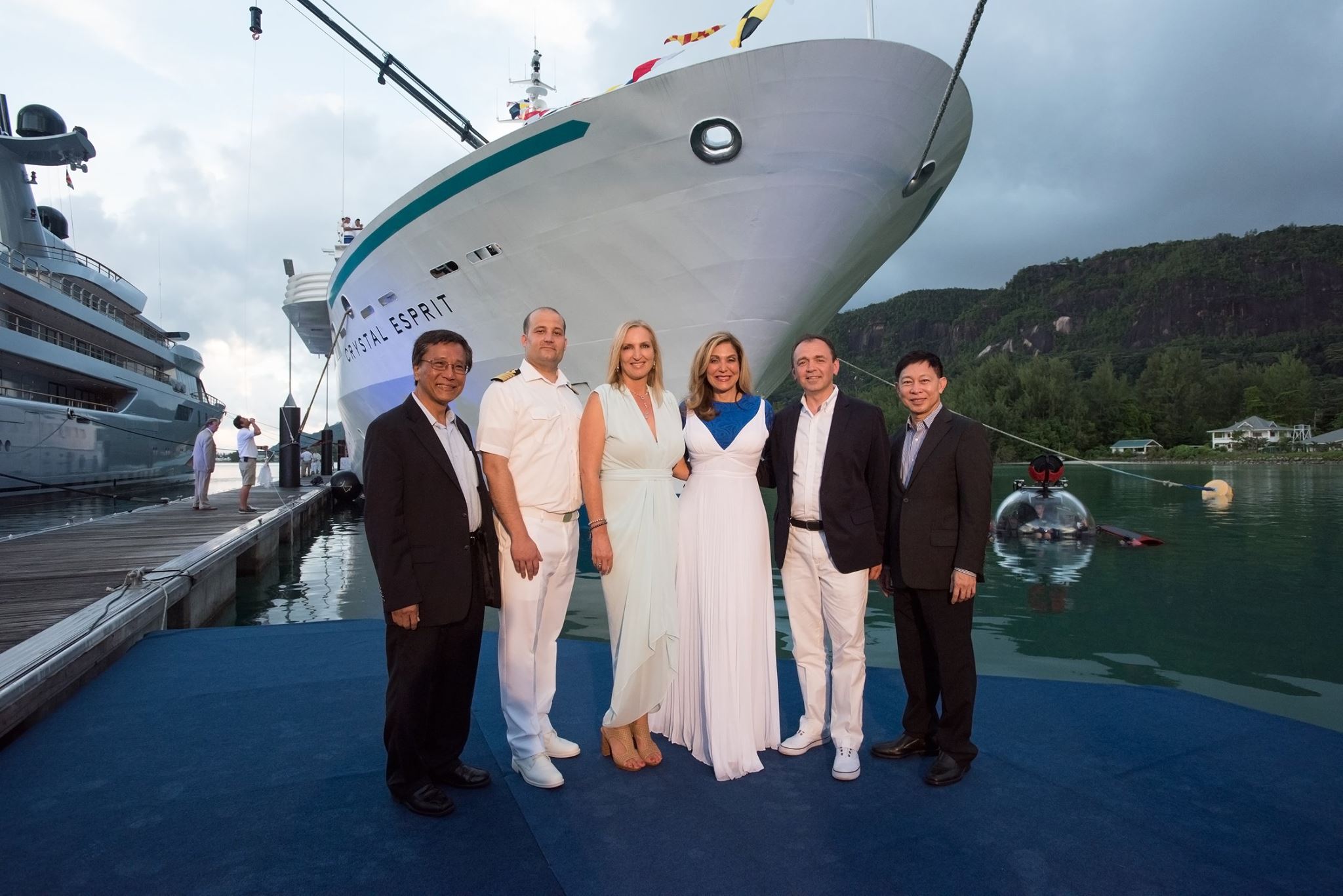 The yacht's godmother is Lady Gaenor Anne Meakes, fiancée of Mark Richards, one of the world's most awarded and recognised yachtsmen. Richards serves as chief executive of Australia-based Grand Banks Yachts, and is an eight-time champion skipper of the 628-mile Sydney-to-Hobart yacht race.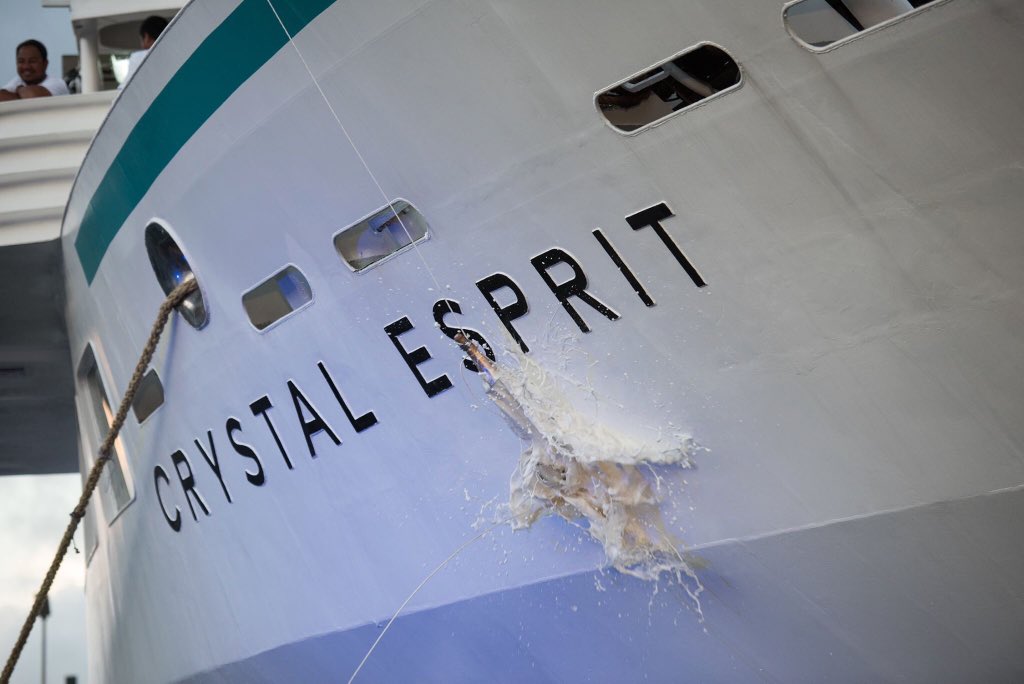 Lady Meakes christened the yacht by smashing a bottle of Louis Roederer Cristal Brut 2004 Champagne against the hull. The evening celebrations culminated in a fireworks display at sea.
Crystal's president and CEO, Edie Rodriguez, said: "Since joining Crystal just over two years ago, a personal goal of mine has been to see Crystal realise the next step in continuing to pioneer luxury travel and hospitality; and today I am seeing that dream fulfilled."
Crystal Esprit will operate in the Seychelles in winter and the Adriatic in summer. It will also call at Dubai during its repositioning voyages.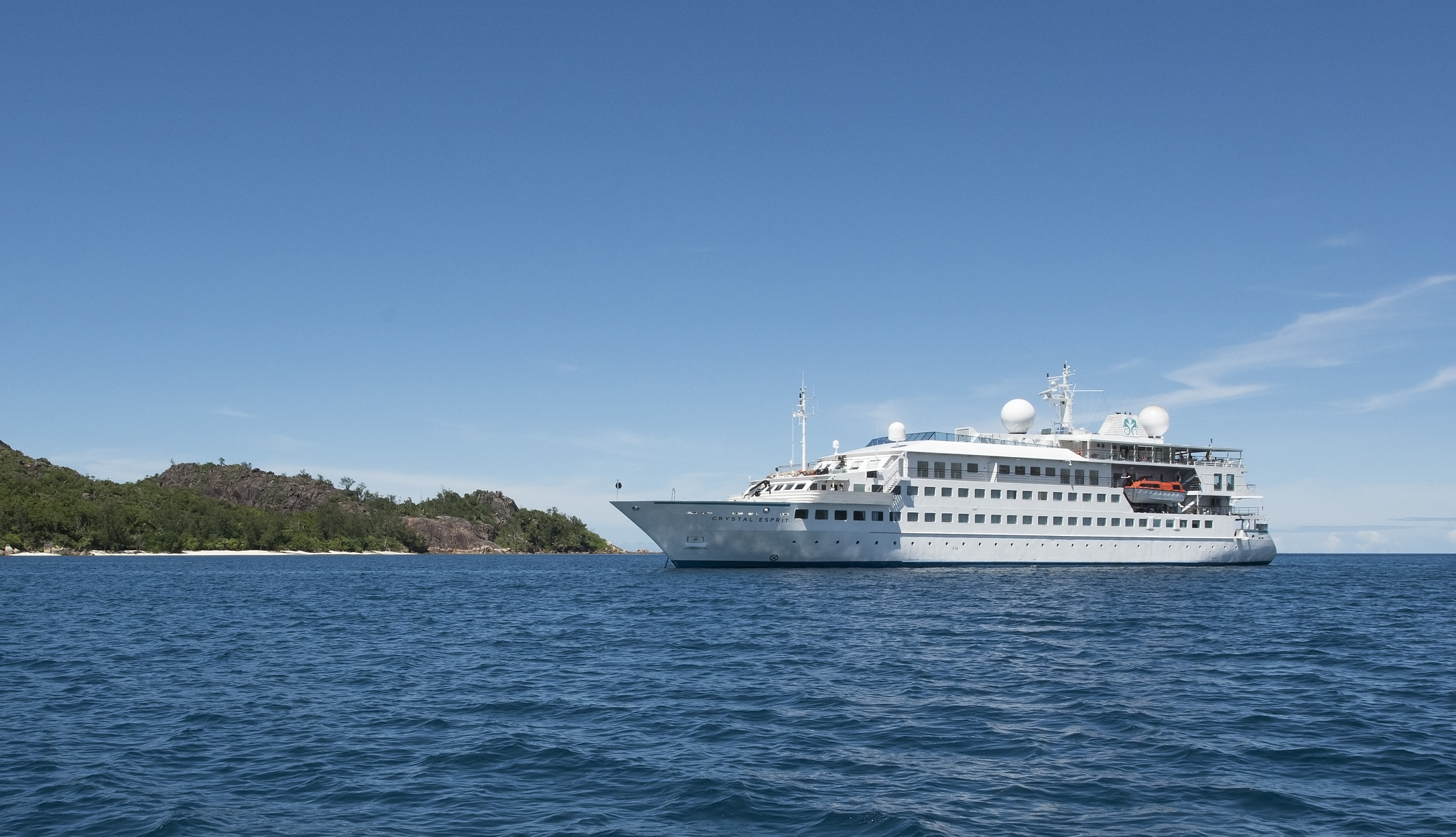 One of the key features of the yacht is its collection of water toys. Whether guests are seeking underwater adventures, high-speed adrenaline-inducing experiences or physically challenging and athletic pursuits, they are all catered for at Crystal Esprit's retractable marina at the aft of the vessel. Tucked sleekly inside this extravagant yacht is an arsenal of fun water toys.
The yacht boasts water skis; a wakeboard; solo and tandem ocean kayaks; Skidoo jet skis; two 10-person zodiacs; a contained in-ocean pool; as well as fishing and snorkelling equipment. All of these activities are complimentary and available to guests on a first come, first served basis.
There is a 12-passenger 10 metre (32 foot) super yacht tender available that will take guests on special boating adventures.
Additionally, the vessel is also equipped with a C Explorer Submarine available for subaquatic quests. A 30-minute expedition will cost passengers $599 (approximately £400) per person.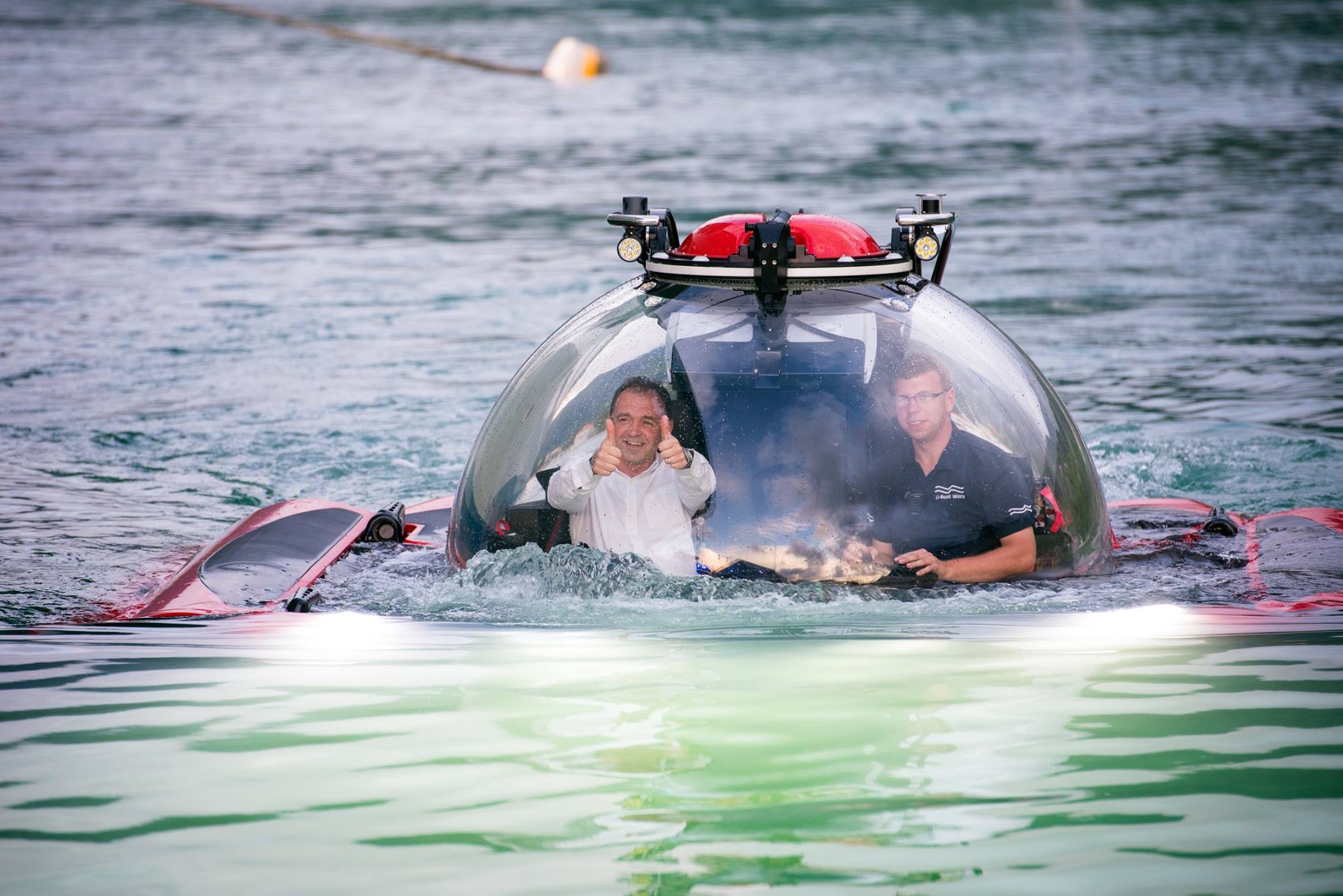 Company president Edie Rodriguez, who is overseeing a rapid expansion which includes building new ships, launching a river cruise line and an ultra-luxury airline, took a trip beneath the waves in Crystal Esprit's mini-submarine, one of only four in the world.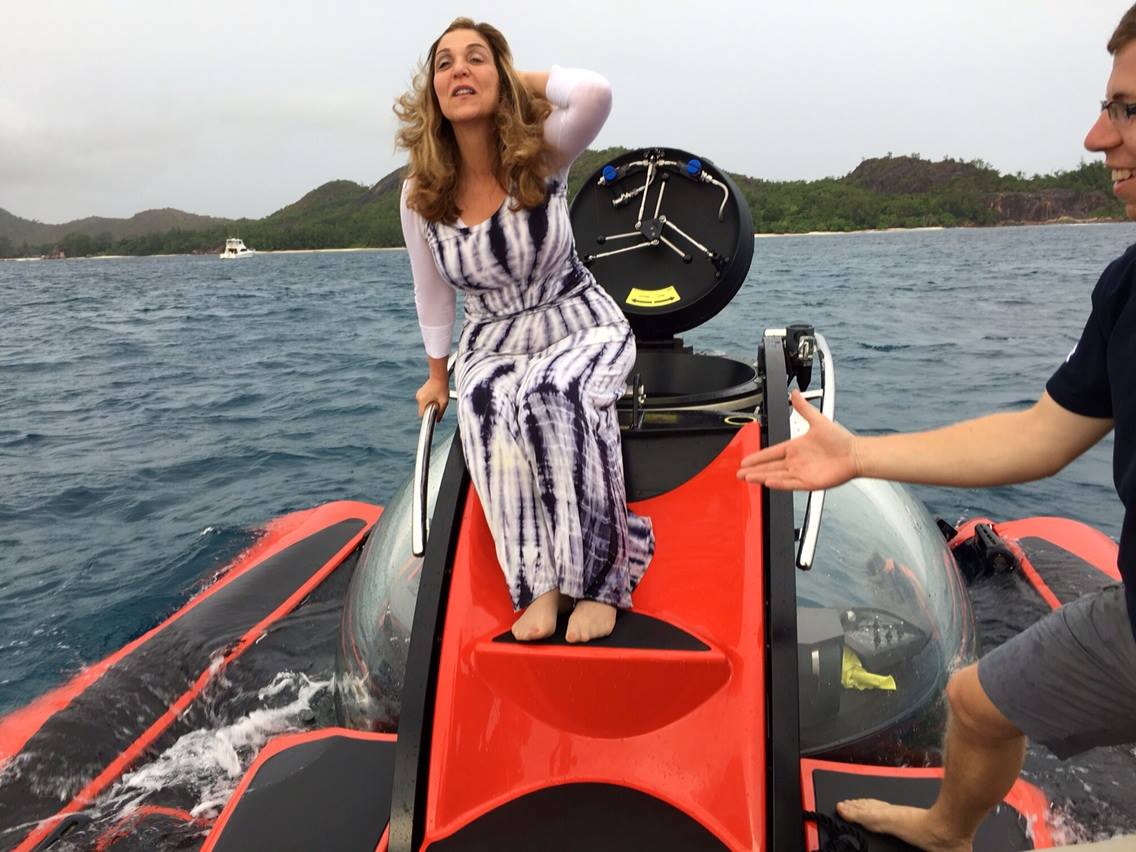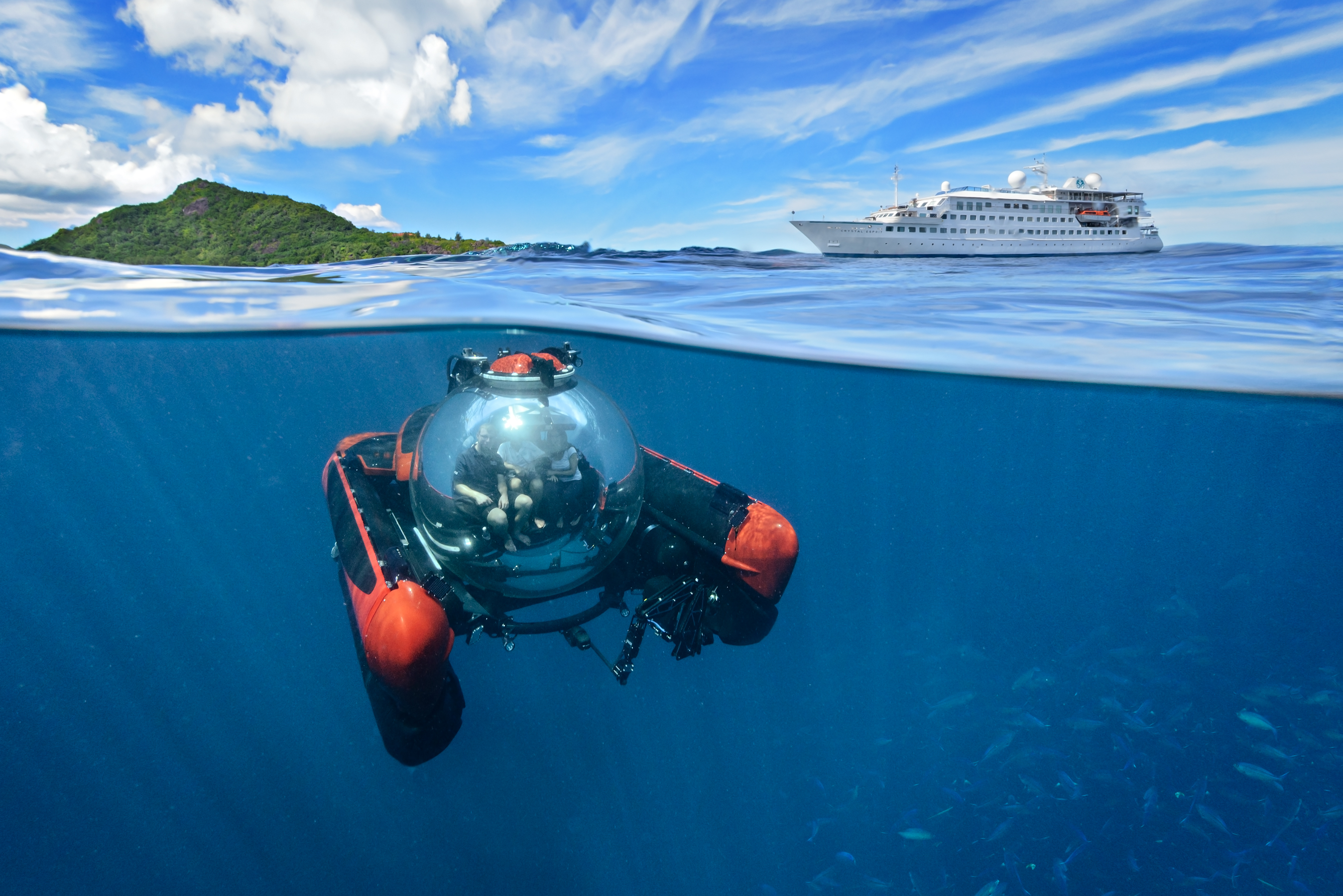 In addition to the water sports, Crystal Esprit will offer a broad selection of more traditional land- and sky-themed shore excursions. Guests can choose to go zip lining in the Seychelles, embark on a culinary tour in Greece or try their hand at acrobatic flights aboard a stunt plane in Croatia. In August Crystal Yacht Cruises revealed a bold line-up of shore excursions to be offered to its guests.
The yacht is also equipped with bicycles for guests' use should they choose to explore independently ashore.
In September Crystal Yacht Cruises detailed the dining choices available on the yacht, with the luxury vessel boasting a restaurant, café, bar and pantry.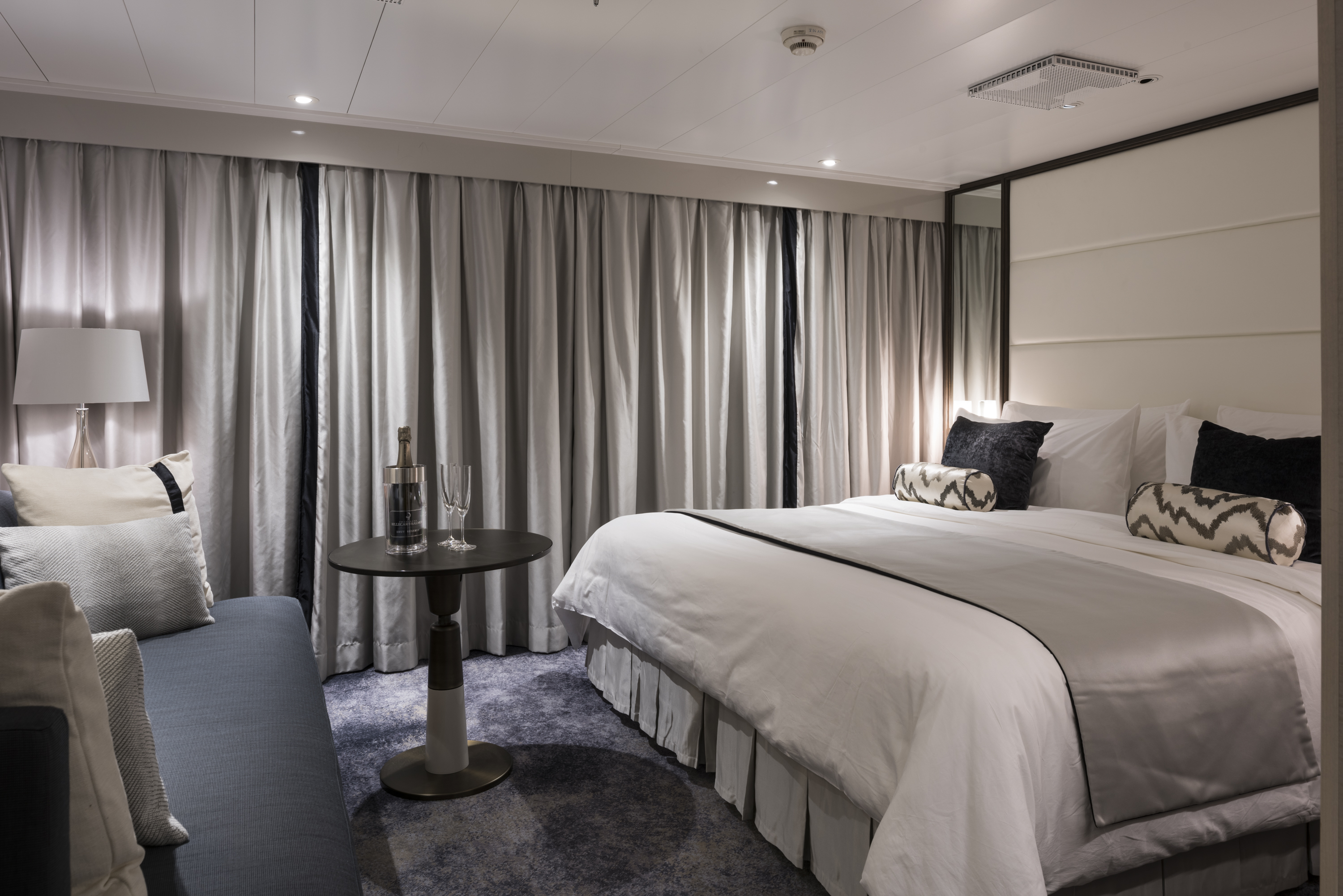 Crystal Esprit's maiden voyage will commence on 23 December and is a 10-night cruise package that includes three nights in Dubai at the end of the cruise. The seven-night round-trip cruise from Victoria, Seychelles, will visit St Anne Island, Cousin Island, Praslin, Coco Anse/La Digue, Laraie Bay, Curieuse Island, Aride and Anse Royale.
(Photo credits to Crystal Yacht Cruises)