Search for your ideal Cruise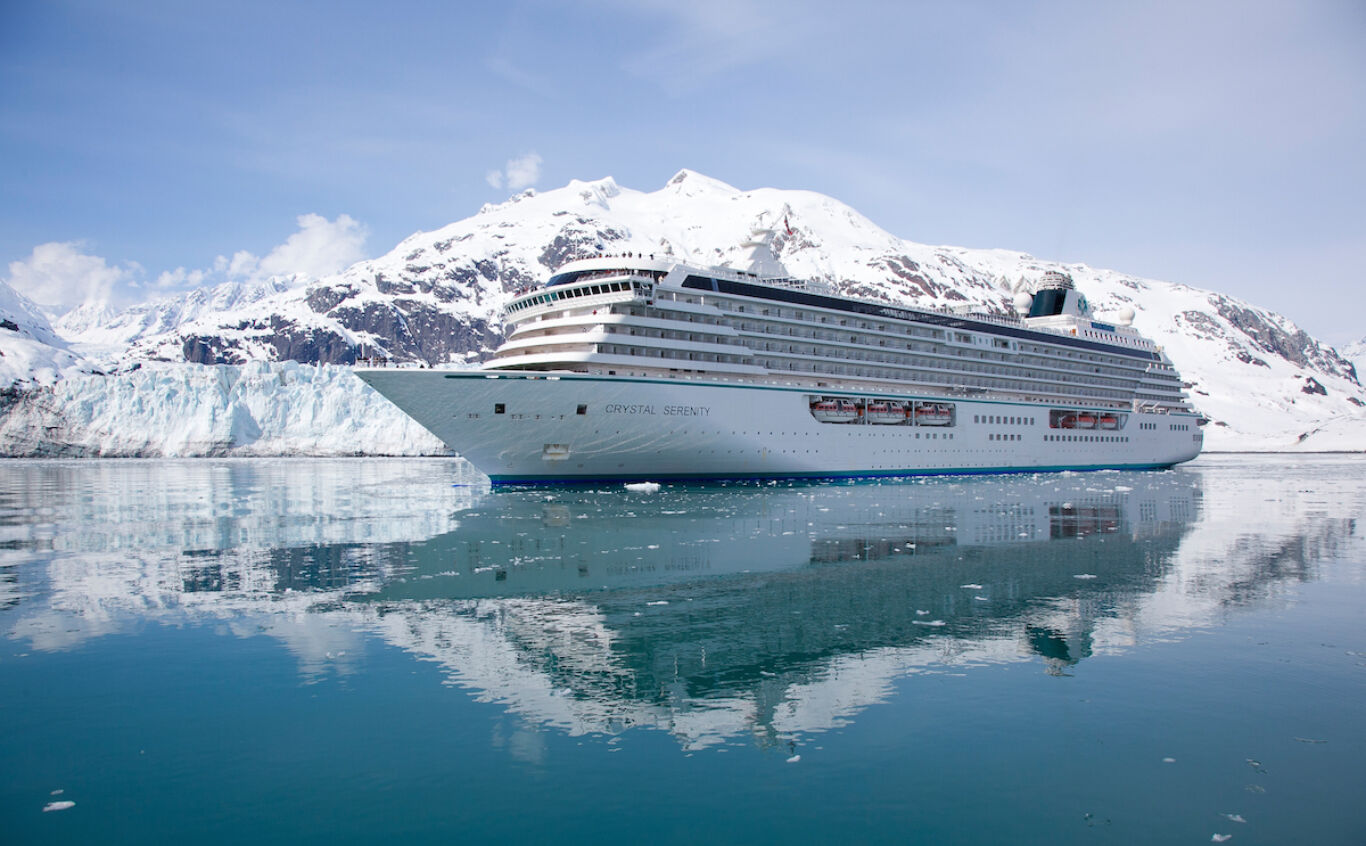 Crystal's Alaska season offers adventures for families
Crystal Serenity's Alaska voyages offer savings that apply to families traveling with children and multiple generations. The voyages sail between Vancouver and Anchorage from June to August on seven-, nine- and 10-night itineraries that call in some of the region's most spectacular destinations. Crystal's "Kids Sail Free" offer allows childrem aged 17 and under to sail in
Crystal Serenity's Alaska voyages offer savings that apply to families traveling with children and multiple generations.
The voyages sail between Vancouver and Anchorage from June to August on seven-, nine- and 10-night itineraries that call in some of the region's most spectacular destinations.
Crystal's "Kids Sail Free" offer allows childrem aged 17 and under to sail in a complimentary third berth with two full-fare adults, while the "Crystal Memories" programme provides additional perks for larger families travelling together, with one free berth for every 10 full-fare guests and shipboard credit for each guest. Additionally, "Crystal Clear Choices" allow travellers to tailor the savings to best suit their needs, with the option to select shipboard credit or cruise fare savings.
"Summer voyages to Alaska have always been a favourite among families with children, who are seeking adventure with all the luxuries included in the Crystal Experience," says Crystal Chairman, CEO and President Edie Rodriguez. "These savings opportunities make a family holiday with the best in the world even more appealing for guests who crave the natural wonders that are so abundant in Alaska."
Aboard Crystal Serenity, junior cruisers have entertainment and enrichment options with dedicated facilities and programmes for younger children and teens. Fantasia and Waves were redesigned in 2016 and are fully equipped with arts and crafts, games appropriate for all ages, seating areas and flat-screen TVs for movie nights and interactive play on PlayStation® 4, Nintendo Wii™, and Xbox One™. Junior Activities Directors curate specialised programming throughout summer voyages related to the destinations.
Crystal Adventures ashore are showcased by air, land, sea and even glacier. Dogsledding camp visit and trekking through Tongass National Forest are on offer, while flightseeing opportunities to explore the glaciers of the region and several whale-watching and educational wildlife experiences highlight the remarkable landscapes.
All inclusive fly/cruise prices for Crystal Serenity's 2017 summer Alaska voyages start from £3,388 per person based on a seven-night cruise from Vancouver to Anchorage departing June 19.
For more information and reservations call Crystal Cruises on 0207 399 7601 or visit www.crystalcruises.co.uk