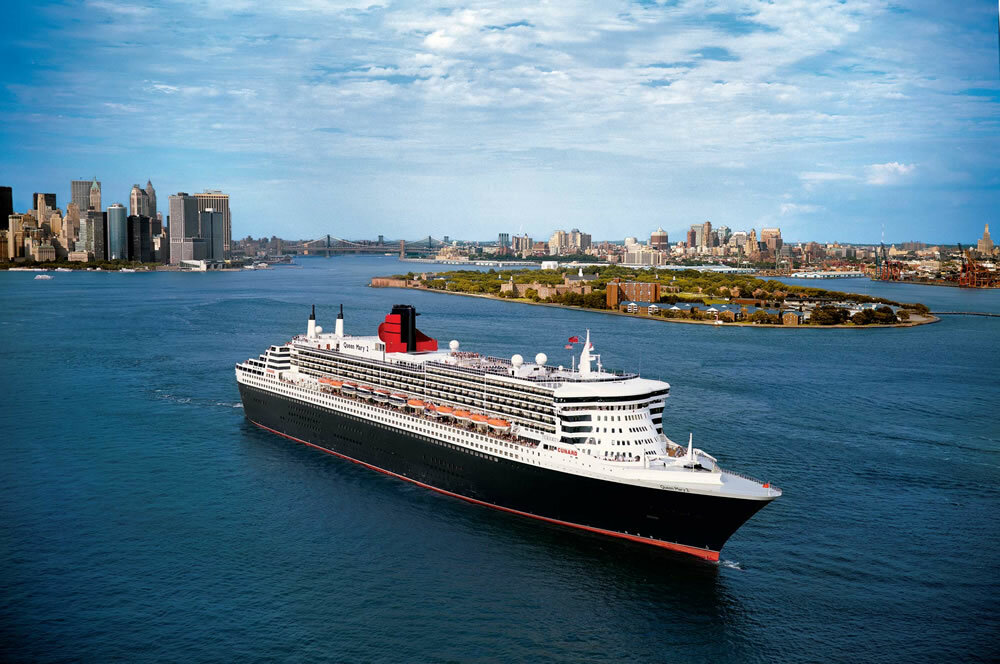 Cunard to host their first-ever jazz-themed cruise on-board Queen Mary 2
Cunard and jazz label Blue Note Records have announced an entertainment partnership, which will debut on Cunard's Queen Mary 2 on 29 October 2015. Guests on-board this transatlantic crossing will have an opportunity to enjoy intimate jazz performances by the Blue Note 75th Anniversary All Star Band, Our Point of View, formed for the label's
Cunard and jazz label Blue Note Records have announced an entertainment partnership, which will debut on Cunard's Queen Mary 2 on 29 October 2015.
Guests on-board this transatlantic crossing will have an opportunity to enjoy intimate jazz performances by the Blue Note 75th Anniversary All Star Band, Our Point of View, formed for the label's milestone anniversary in 2014.
The group of musicians comprises of leading young artists on the Blue Note roster who steadfastly continue to move jazz forward. The band includes keyboardist Robert Glasper, trumpeter Keyon Harrold, tenor saxophonist Marcus Strickland, guitarist Lionel Loueke, bassist Derrick Hodge, and drummer Kendrick Scott. The band's repertoire draws from each of these artists' own catalogues as well new spins on Blue Note classics.
Don Was, President of Blue Note Records, will also sail on the voyage and participate in Q&A sessions.
A further two jazz-themed cruises on-board Cunard ships are planned for 2016 although the chosen itineraries have yet to be announced.
The partnership also celebrates the two historic industry leaders. Founded in 1939 by Alfred Lion, Blue Note Records is the longest running jazz label in the world. Embarking on its 175th anniversary in 2015, Cunard was the first to offer regularly scheduled Transatlantic service and has been carrying guests between continents ever since.
Previously Cunard has showcased a variety of beloved musicians and entertainers from around the world including James Taylor, Carly Simon, and the late jazz legend Dave Brubeck. Guests on the upcoming jazz voyages will experience the jazz greats of today and will be treated to a series of unforgettable live performances in elegant Queen Mary 2 spaces including the Royal Court Theatre, with special evening performances in the ship's Illuminations theatre.
(Photo credit to Cunard)