Search for your ideal Cruise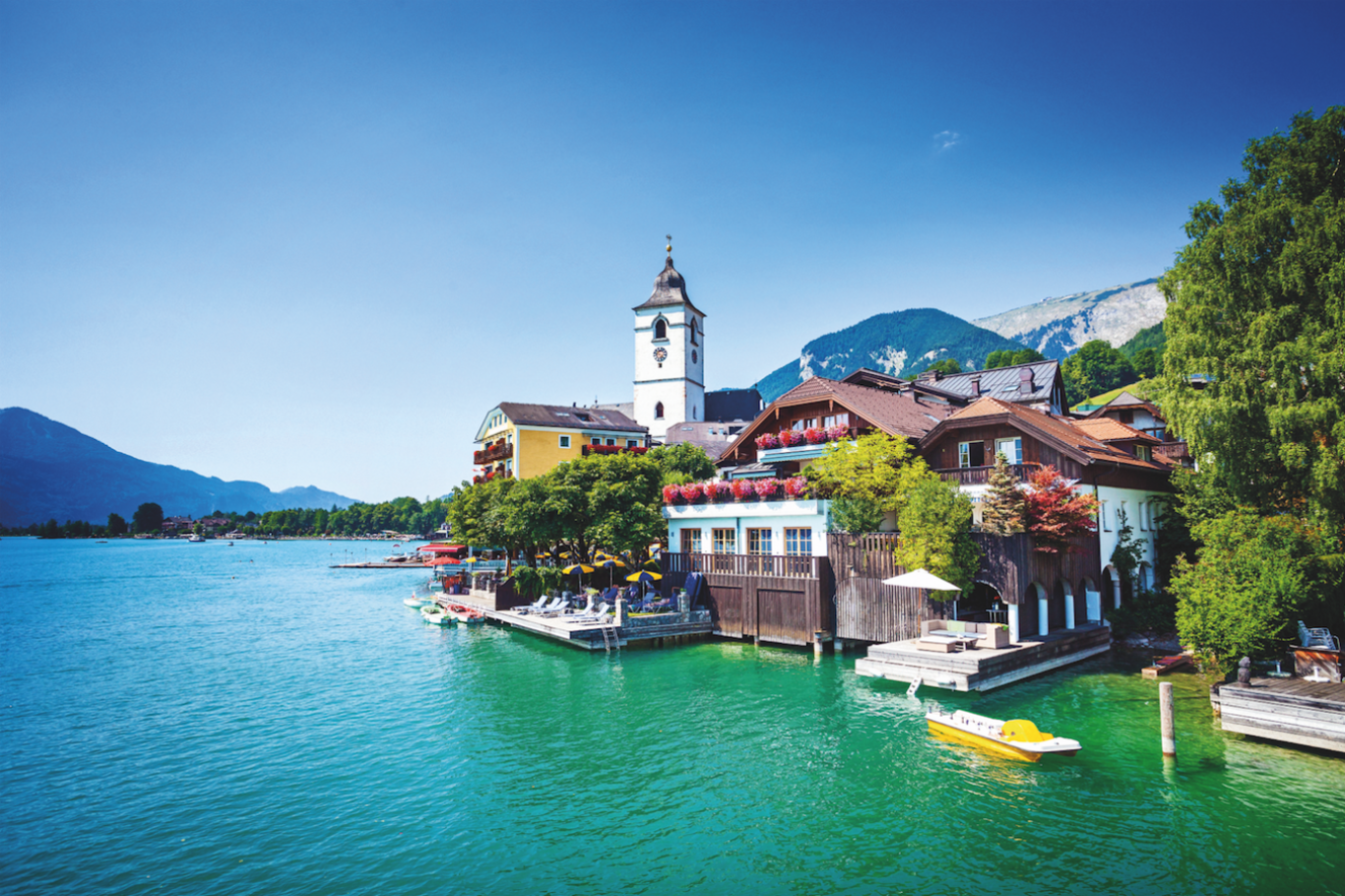 Danube River Cruise Review: Sailing Solo with AmaWaterways
Sailing solo on a classic Danube cruise with AmaWaterways, you can find friendly welcome, fabulous scenery – and a feast at the Captain's table
Famed as the inspiration behind Johann Strauss's renowned waltz, the River Danube is an ever-popular choice for river cruisers. And for the classic itinerary, you need look no further than AmaWaterways' 'Melodies of the Danube' cruise, which glides its way through a quartet of equally enchanting European countries.
After arriving at frenetic Budapest airport – a victim of its own success, with infrastructure that is clearly straining to cope with growing passenger numbers – I was relieved to be whisked away and introduced to the soothing atmosphere of AmaCerto (Italian for 'certain').
I've met many nationalities during my travels, but cruise manager Marc Coll is quite a rarity – one of only 76,000 folk to hail from Andorra. Evidently proud to be working with AmaWaterways, he regales me with information about AmaCerto and her two new fleetmates, AmaMagna and AmaMora, which make their debuts this summer.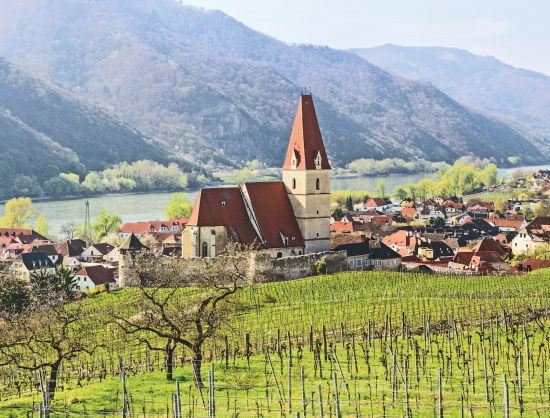 Ensconced in my cabin, I'm delighted to see that its elegantly understated design provides more than enough space for a week's sailing (my stateroom measures a generous 235 square feet, while others on board range from 160 to 290sq ft, and suites weigh in at a whopping 300). The bathroom, too, is a surprisingly decent size for a river vessel, with a top-of-the-range power shower. Best of all, there is a veranda, which provides a delightful vista over the Danube.
The solicitous and unfailingly courteous staff are at pains to assist guests at every possible opportunity. Clearly, they do this every week, but their natural enthusiasm for the work seems undimmed.
On the first evening I'm lucky enough to be seated at the Captain's table, where I meet the ship's master Vlad Voinea, a charming gentleman who began his career back in 1989 and was among the first to work with AmaWaterways on the Danube.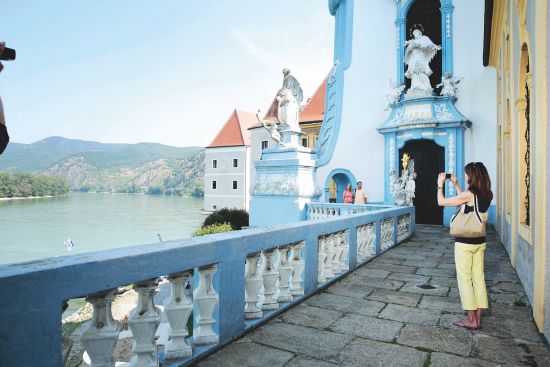 Vlad and most of his staff are East European but the passenger mix is more eclectic, and when Marc asks where people come from at the welcome cocktail party, hands shoot up from China, Brazil and Canada, alongside a sizeable contingent from the USA. They're a friendly bunch, and soon we're all swapping our best travel stories over flowing cocktails.
While river cruising in Europe doesn't offer quite the choice of dining venues you'd expect aboard an ocean ship, the cuisine on AmaCerto easily rivals the swankiest land-based restaurants. As well as the main dining room, which serves such tempting fare as pan-fried butterfish with tiger prawns, The Chef 's Table offers a fabulous tasting menu with paired wines (at no extra cost). The seating here has also been calculated so that every passenger can enjoy the experience at least once during the course of their trip.
Excellent wines, including the Austrian classic gruner veltliner, are included as standard with lunch and dinner, as is the daily sip 'n' sail cocktail (I particularly enjoyed my classic screwdriver, with background accompaniment from a fine pianist). Other drinks are available at very reasonable prices, and, since we're sailing through Hungary, I felt duty-bound to introduce my new friends to tokaji, the sumptuous local dessert wine.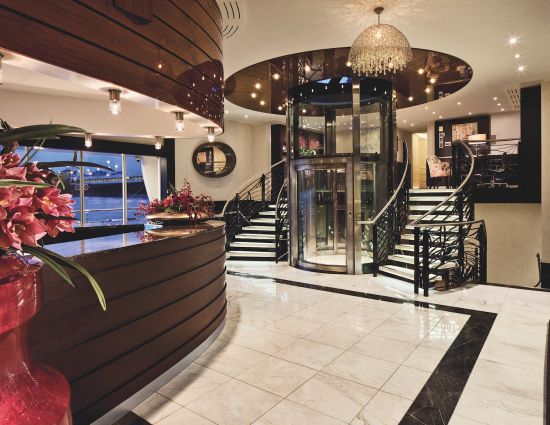 For those who don't wish to overindulge, there is a healthy-choice menu helpfully provided at every mealtime, featuring such virtuous yet tasty options as grape, yoghurt and walnut cocktail, or fillet of salmon with cucumber and caper salsa.
This ties in nicely with the line's fleet-wide emphasis on wellness, and activity-minded guests will find there are guided bike tours aplenty on shore, while onboard fitness instructor Roman leads groups in regular age-appropriate exercises, such as post- prandial walks on the deck to aid digestion.
Entertainment on river cruises tends to be low key compared with ocean ships, but we were treated to a show by a Hungarian folk group featuring a trio of string musicians with female dancers who perform gravity-defying local dances with carafes of wine perched on their heads. On another evening, Austrian vocalist Victoria Marx engaged the audience with her silky-toned cabaret standards and classic blues numbers.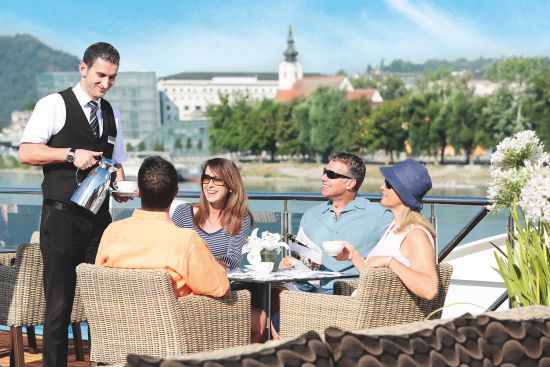 The sights of the river provided pleasurable distractions, too: 'Illuminations of Budapest' is an atmospheric sail-by that takes in the city's great landmarks, including Buda Castle and the famous Chain Bridge, brilliantly lit against the night sky.
As the name implies, a cruise on AmaCerto is certain to be a memorable experience.
Your Cruise Journey
Budapest: The Hungarian capital offers an unrivalled combination of culture and tradition. Passengers can begin their city tour with a visit to the Great Market Hall before exploring both the Buda (hilly) and Pest (flat) sides of the river. Other attractions are Heroes' Square and Castle Hill, home to the Fisherman's Bastion and Matthias Church.
Bratislava: Having witnessed the crowning of 11 monarchs between 1536 and 1830, the capital of Slovakia has certainly earned its title of the Coronation City. Those looking for an active excursion can hike up to Bratislava Castle, which offers magnificent views of the city.
Vienna: The City of Waltzes is home to a wealth of sightseeing gems, including the majestic Opera House, the former Imperial Palace
of the Habsburgs and the Gothic St Stephen's Cathedral.
Weissenkirchen – Grein: There are a number of onshore options available here: a walking tour of Weissenkirchen can be followed by an abbey visit; guests can enjoy a wine- tasting session in Dürnstein, or hike up to the fortress that once held Richard the Lionheart. Later in the day, the ship sails through the Strudengau Valley to medieval Grein and the 500-year-old Greinburg Castle.
Linz: Historic Salzburg, birthplace of Mozart, is the main draw here, or passengers can opt for a scenic drive through the Austrian Lake District with a stop in picturesque St Wolfgang.
Passau-Vilshofen: Make time in Passau to discover the Baroque masterpiece that is St Stephen's Cathedral. Guests looking for a more energetic option can take a guided bike tour along the Danube, or hike up to the Veste Oberhaus fortress.
Get on Board
7-night 'Melodies of the Danube' cruise from Budapest to Vilshofen via Bratislava, Vienna, Weissenkirchen, Linz and Passau, departures from April to December, cruise-only prices from £1,740 including all meals, drinks with meals, a wide choice of excursions and unlimited wi-fi. Free flights are available for bookings made by 30 June 2019. For more details, see amawaterways.co.uk.