Search for your ideal Cruise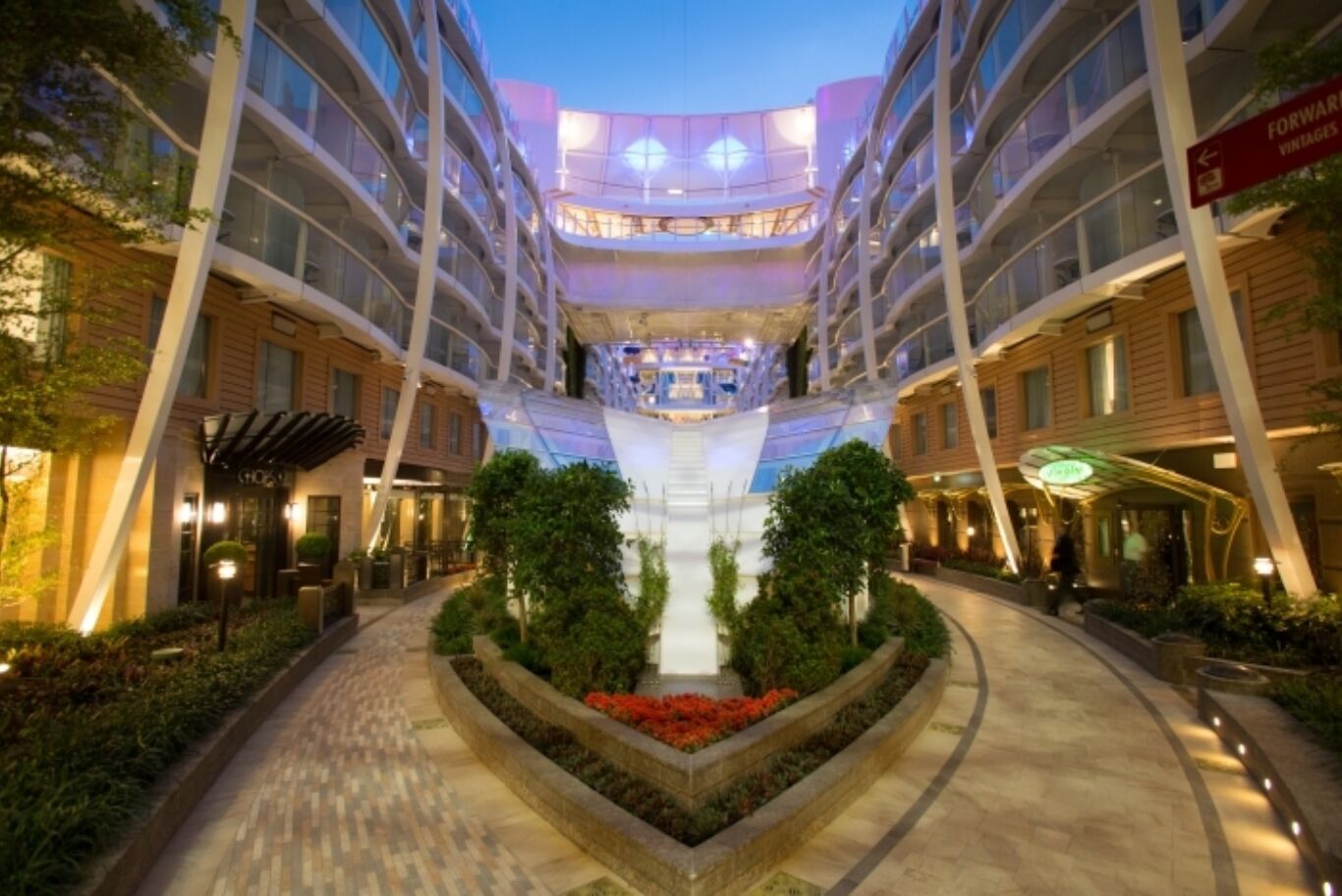 Discover Harmony of the Seas with Laura-Jane Parker
Cruise vlogger Laura-Jane Parker, twice nominated in the CLIA Cruise Journalism Awards, has been running the rule over Harmony of the Seas. In her own words, she "goes on a rather epic rant about smoking, throws a shade at an old man that got in my shot, eats a donut for breakfast, and makes several
Cruise vlogger Laura-Jane Parker, twice nominated in the CLIA Cruise Journalism Awards, has been running the rule over Harmony of the Seas.
In her own words, she "goes on a rather epic rant about smoking, throws a shade at an old man that got in my shot, eats a donut for breakfast, and makes several hilarious windswept faces."
Her seven-and-a-half-minute video takes an action-packed tour round almost everything on board the biggest cruise ship in the world. Cocktails feature heavily – from a refreshing glass in the Solarium to a frustrating wait for the robotic mixologists in the Bionic Bar. In the restaurant, she is unable to resist the lobster bisque and filet mignon. Windswept in Central Park, she finds the weather has put paid to her hopes of sampling thrill ride the Ultimate Abyss.
Undaunted, she tackles the ship's gym and the shops of the Royal Promenade instead, and takes a ride on the Boardwalk's carousel.
Plus, she meets the captain on a tour of the bridge, and tucks into "the world's biggest dinner" at Jamie's Italian. She is mystified by the "bonkers" ice show, and sings along to Grease in the main theatre.
Final verdict? "It's a spectacular, overwhelming, beast of a ship, with something for everyone. The entertainment is beyond comparison, the food is really, really good, and there are so many options of what to do – even when the weather is not co-operative."
Credit: Russell Honeywell, Video Producer
Elsewhere at World of Cruising, Editor at Large John Honeywell compares Harmony of the Seas with Carnival's latest and biggest ship, Carnival Vista. To see which scores highest, check out his
Head to Head comparison
.