Search for your ideal Cruise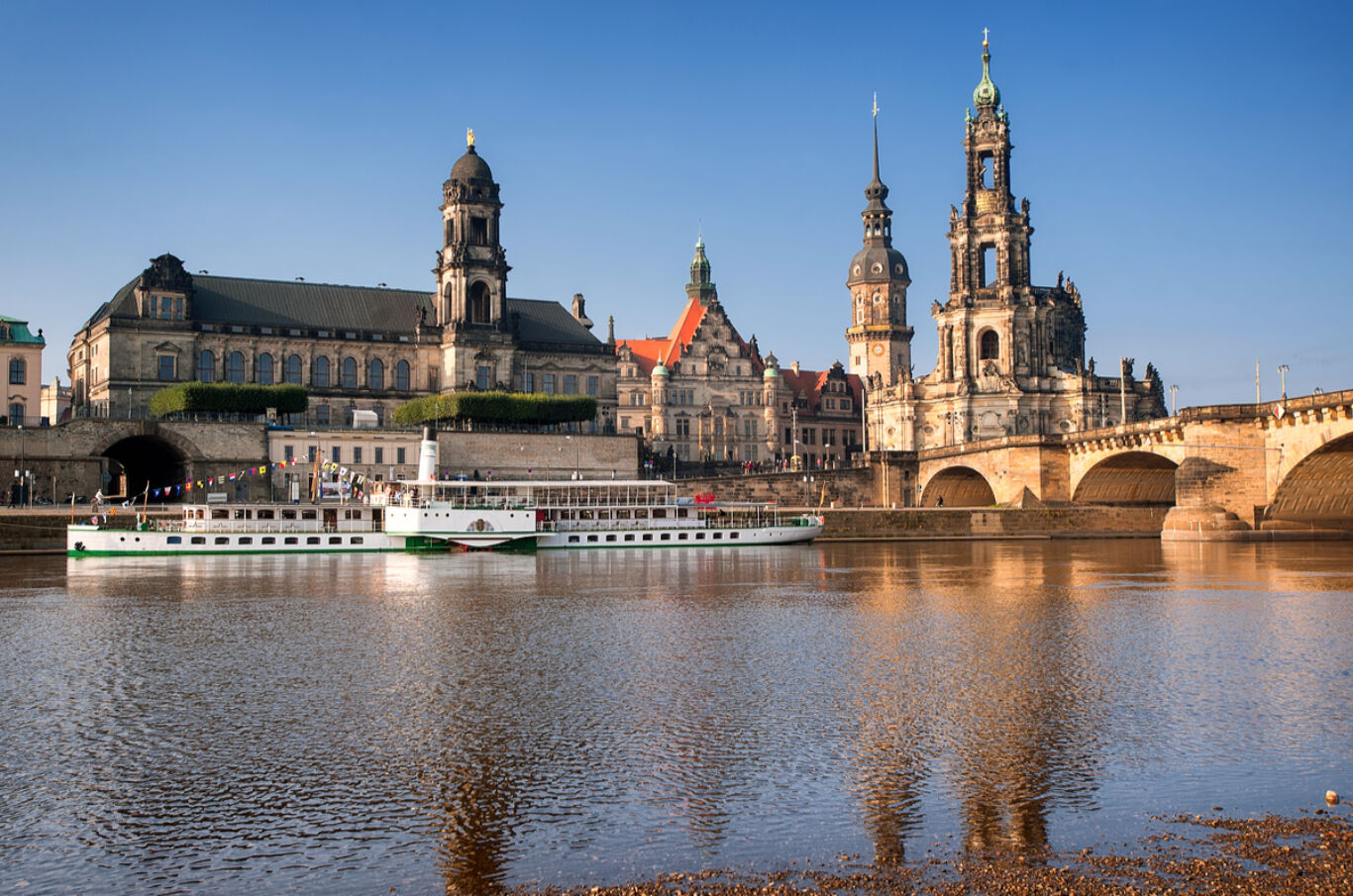 Discover the joy of river cruising
Never thought about a river cruise? Look at what you have been missing If you have sailed the seven seas, the first thing you'll notice about river cruise vessels is that they are a lot smaller than ocean-going ships. They have to be in order to fit on the rivers and squeeze through locks. Mostly
Never thought about a river cruise? Look at what you have been missing
If you have sailed the seven seas, the first thing you'll notice about river cruise vessels is that they are a lot smaller than ocean-going ships. They have to be in order to fit on the rivers and squeeze through locks.
Mostly they hold around 150 passengers, which is a very friendly size. You'll bump into the same people every day and make new buddies at the bar or over dinner in the restaurant. There are exceptions but generally it's open seating for all meals, so you can sit with whomever you wish, and the wine many river cruise companies include in the price contributes to the convivial atmosphere.
The other big difference with ocean-going cruising is that you always have a view of land. All rooms on river boats face the river, and most modern vessels have cabins with balconies where you can sit and watch the world go by. Alternatively, head to the sun deck to get a view of both banks.
Back in the day, rivers were the motorways of the world, so towns and cities were built along their banks. It made travelling easier and allowed rulers to show off their wealth and importance to passers-by. It's why you can visit so many of Europe's greatest cities on a river cruise – Budapest, Vienna, Paris, Cologne, Amsterdam, Strasbourg, Dresden, Prague – and also wonderful towns and pretty villages.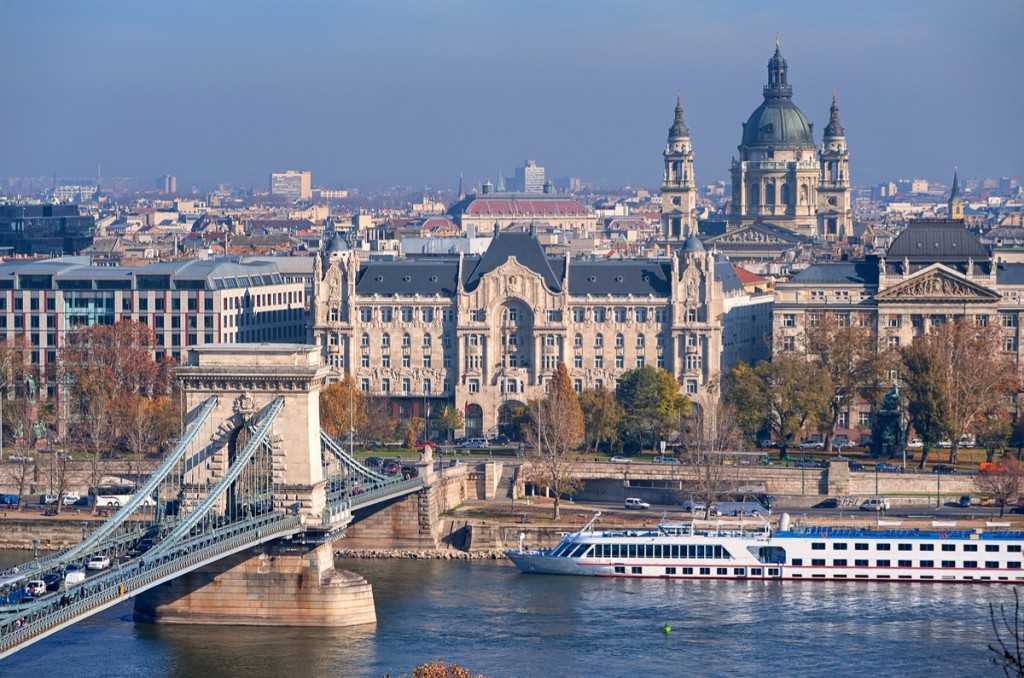 Over the course of seven nights sailing the Danube between Budapest and Passau, for instance, you'll probably call at Bratislava, Vienna, Salzburg, Melk and Durnstein. On a two-week journey through Europe, add Amsterdam, Cologne, Nuremberg, Rothenberg and many more.
Mostly you'll moor in the heart of these places, so it's easy to explore alone, but often shore excursions are included in the cruise price, so you can go with a guide without worrying about the budget. The best companies provide headphones and receivers so you can hear guides clearly, even in churches and cathedrals where they often have to speak quietly.
Shore excursions are generally walking tours, but there are also guided bike rides and wine-tasting trips. A few are also adding some child-friendly activities, such as scavenger hunts and amusements parks, to appeal to families.
There is also plenty happening back on board, from wine or beer-tasting sessions to cookery demonstrations. Modern vessels have wifi (often complimentary) and entertainment systems in the cabins with built-in films and music as well as TV channels.
If airports and flying don't appeal, the Eurostar train from London through the Channel Tunnel, with onward travel on national rail services, works well for cruises departing from, and returning to, Amsterdam, Paris or Lyon.
Not that you have to stay in Europe. If you're feeling adventurous, there are river cruises in Asia, India, the US and South America.
Wherever you choose, you can be sure of smooth sailing as choppy seas are not a problem on the rivers. However, be aware that itineraries can be affected by low or high water. Not enough water and boats can't sail; too much and they can't get under the bridges. In these cases, coaches will bus you to and from the key attractions.
What's included?
Understanding what's included in the cost of your river cruise is a minefield because it varies so much between companies. The easy bit is the accommodation and meals, as all river cruise lines include these in the fare. A lot of vessels these days have speciality restaurants and this is also complimentary.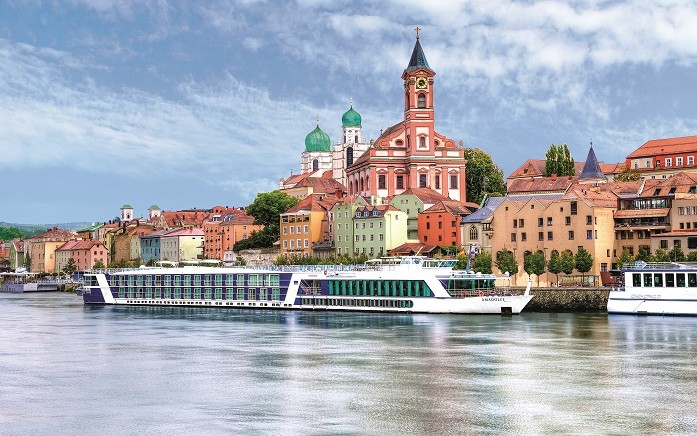 Scenic and Tauck include everything in the price, from flights, transfers and a choice of shore excursions to alcoholic and soft drinks, gratuities and wifi. Book a Uniworld cruise through Titan Travel or one of APT's Royal Collection cruises and you get all this, and also airport transfers in the UK as well. Several companies include shore excursions, but usually just one tour per port. If others are available there will be a charge. Avalon Waterways is one of the few to offer a choice of complimentary tours.
Avalon only includes wine, beer or soft drinks with dinner; Viking River Cruises, AmaWaterways and Amadeus River Cruises serve these beverages with lunch as well. On CroisiEurope and A-Rosa, prices include drinks at all times (not Champagne or listed wines on CroisiEurope), but both charge for excursions.
Then there are the gratuities, included with Avalon but extra with the likes of AmaWaterways, Viking and CroisiEurope. Where they are not included expect to pay £11-£12 per person per day.
Themed cruise
Whether you are a wine enthusiast, a history buff or want to brush up your paint strokes, there is a themed river cruise to suit. These are a great way to indulge your passion and meet others with similar interests while enjoying a holiday afloat. Here are some to look out for this year and next.
Imbibe favourite reds, whites and rosés on one of AmaWaterways' wine cruises with tours, tastings and talks hosted by experts from California's leading vineyards. More of a Picasso person? AmaWaterways also has art-themed cruises on the Seine in the company of guest artists.
Learn the art of staying healthy and fit on Avalon Waterways' 13-day Wellness cruise from Amsterdam to Vienna departing July 15. US fitness instructor Constance Brogan will be hosting classes and giving talks. Too much like hard work? Avalon also has art and beer-themed cruises.
Follow in the footsteps of Mozart, Beethoven, Bartók and Liszt on three music cruises on the Danube with Tauck in June, September and October 2017. You'll see where they lived and composed, attend concerts and learn more about their work from guest scholars and performers.
Themed voyages include Presidents and Politics on American Queen Steamboat Company's July 17 Mississippi cruise from Cincinnati to St Louis. AQSC also has Elvis, Civil War and big band-themed cruises.
Opera comes to the Rhine on a themed Gilbert and Sullivan cruise round-trip from Cologne with Saga, departing on August 8. It'll be repeated on the Douro in Portugal next year, although dates have still to be confirmed.