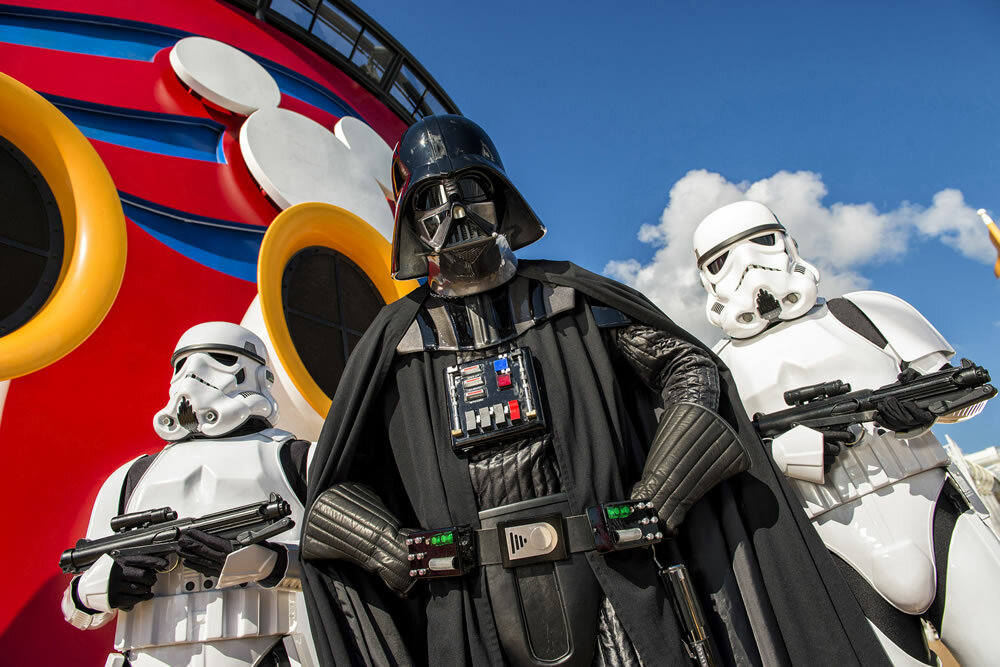 Disney Cruise Line to offer Star Wars experience
Following the recent news that Disney Cruise Line is to offer Frozen experiences on-board is the news that they are also to offer Star Wars themed days on-board selected sailings in 2016. The day-long event, known as Star Wars Day at Sea, will offer Star Wars-themed events, including a deck party, character meet-and-greets and Star
Following the recent news that Disney Cruise Line is to offer Frozen experiences on-board is the news that they are also to offer Star Wars themed days on-board selected sailings in 2016.
The day-long event, known as Star Wars Day at Sea, will offer Star Wars-themed events, including a deck party, character meet-and-greets and Star Wars-themed youth activities. There will be unique food and beverage offerings available along with special merchandise.
Screenings of the six Star Wars films will be held on-board as will screenings of Star Wars Rebels, a new animated series from Disney XD.
Darth Vader, Chewbacca, Boba Fett, Stormtroopers and other characters from the Star Wars franchise will be on-board. Guests are encouraged to dress up in their own costumes.
A shipboard version of the popular Jedi Training Academy experience will teach guests lightsaber moves from a Jedi Master. There will be Star Wars trivia games and the children's clubs will offer Star Wars-themed arts and crafts, games and activities.
Celebrities and insiders from the Star Wars world will share their experiences, meet fans and sign autographs on-board during Star Wars Day at Sea.
In the evening the adults night club will be transformed into a venue similar to the Mos Eisley cantina, complete with characters and cantina music. A deck-party will offer music, dancing and games. The Star Wars characters will converge on the stage for a celebration of the Star Wars saga in a show featuring special effects and guest participation. The deck party will culminate in a themed fireworks display with special effects.
Star Wars Day at Sea will be found on Disney Fantasy cruises departing from Port Canaveral on 9 January, 23 January, 6 February, 20 February, 5 March, 19 March, 2 April and 16 April 2016. These seven-night Western Caribbean voyages and will call at Cozumel, Mexico; Grand Cayman, Cayman Islands and Disney's private island in the Bahamas, Castaway Cay.
(Photo credit to Matt Stroshane / Disney Cruise Line)