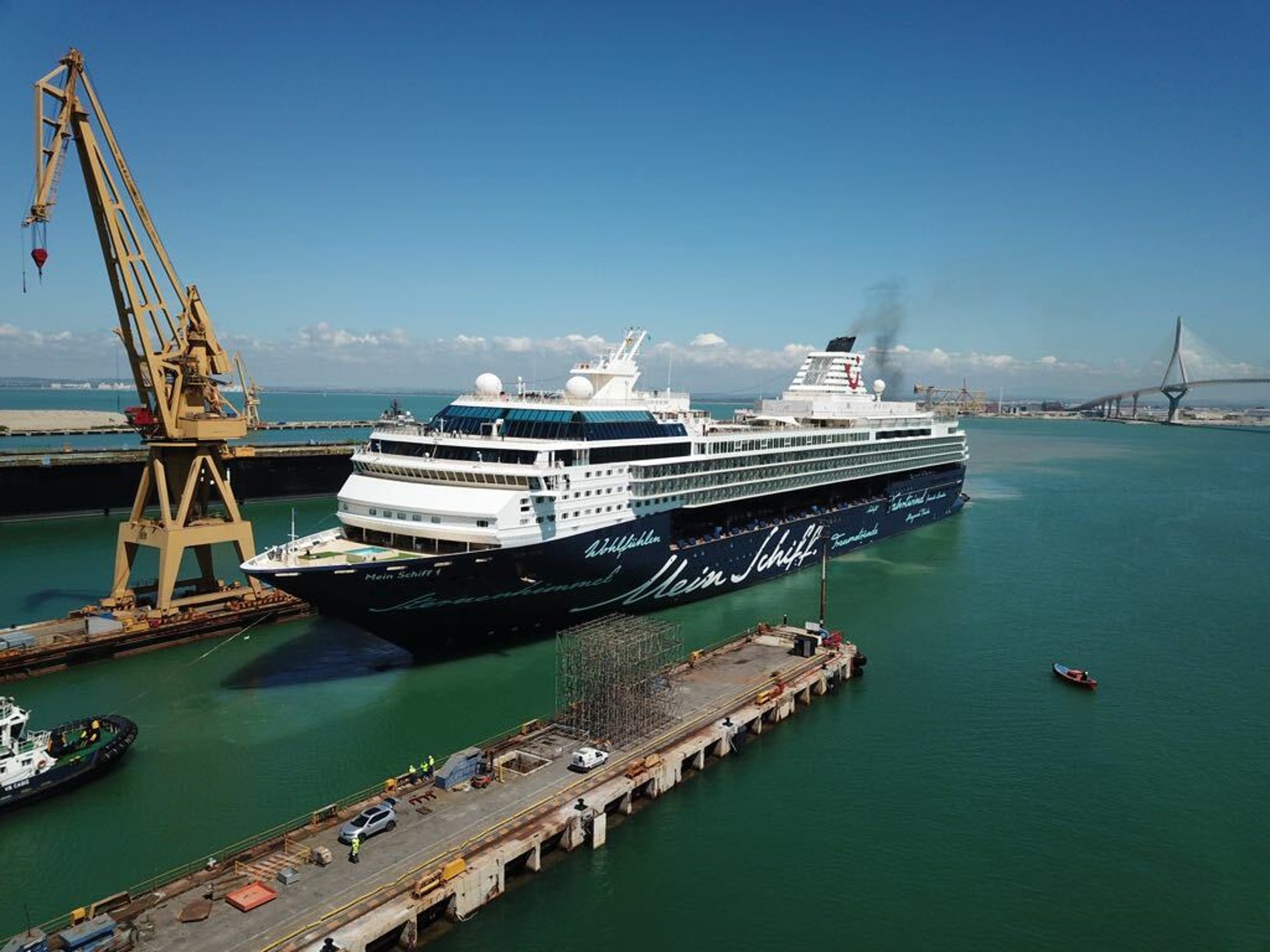 DIY SOS: Marella Explorer begins her refurbishment process
The team at Marella Cruises have just four weeks to get Explorer looking ship-shape
The team at Marella Cruises have just four weeks to get Explorer looking ship-shape
Someone had better call Nick Knowles as Marella Explorer, the latest addition to the Marella Cruises fleet, is now on the blocks in Spain as its refurbishment process begins. And it all needs to be completed in just four weeks!
Explorer is due to depart from Cadiz on May 13 before embarking on her first customer sailing around the Mediterranean on May 19.
Meaning it is all hands on deck for a team of roughly 1,600 people – from partners to contractors to the Marella Cruises team – who will provide over 200,000 man hours to deliver this dramatic multi-million-pound makeover.
A total of 45 square kilometres of carpet will be laid, along with over 60km of data cabling and 650 Wi-Fi access points. Ten tonnes of Marella-branded items, including uniforms and 1,000 show team costumes are already en route to Spain, not to mention the tens of thousands of litres of paint, 3km of bathroom trims and mile-upon-mile of fabric that go into giving a 76,988 GRT ship a facelift.
At 265.5 metres long and 32.2 metres wide, Marella Explorer is the biggest ship to be welcomed into the Marella Cruises fleet. The 1,924-capacity ship (double occupancy) boasts 962 cabins, of which nearly forty per cent have balconies, spanning thirteen decks.
Two of the biggest new features include the ship's new flagship bar, club and casino, Indigo, and the first Champneys Spa at sea.
Indigo will be home to the longest bar on the ship in doing so making the most of its top-of-the-ship spot and wraparound sea views.
Champneys Spa, will offer a full-service thermal suite, treatment suites with their own showers and mini saunas, a Finnish sauna with floor-to-ceiling windows, and spa cabanas on the adults-only Veranda that come complete with thermal suite access.
Marella Cruises have also announced their chosen Godmothers for Explorer which recognises the work of two outstanding employees who have contributed significantly to Marella Cruises. Hotel Operations Manager, Sue Stewart, and TUI retail agent, Mandy Galloway, have been chosen for their commitment to and passion for cruise, in particular, their focus and dedication to customer experience.
It's tradition for Marella Cruises to invite team members to become Godmothers illustrating how integral their staff and crew are to the service excellence they continue to demonstrate.