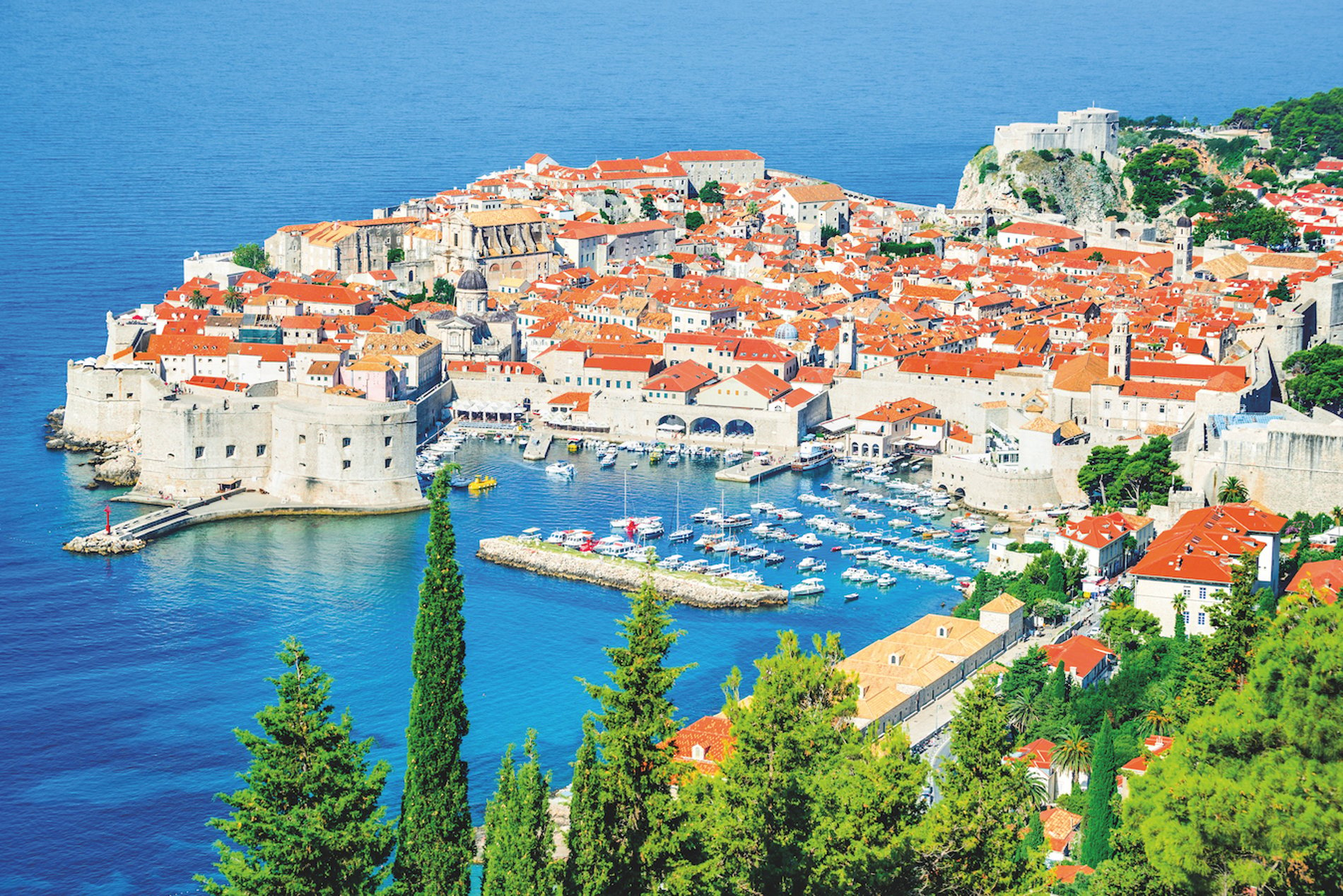 Dubrovnik City Guide: What to See and Do in the Croatian City
With its postcard-perfect crystalline waters, UNESCO-listed Old Town and world-class culture and cuisine, this magnificent walled city is one of the all-time great European ports
Dubbed 'the Pearl of the Adriatic', Dubrovnik is a fascinating fusion of two worlds. Its historic core is a jewel suspended in time, boasting medieval treasures and aristocratic palazzos. But the city oozes classy contemporary elegance, too, thanks to its array of chic wine bars and spectacular seafood restaurants.
Visitors are drawn here in their tens of thousands, including some very famous names (look out for the likes of Beyoncé and Naomi Campbell). And the first stop for nearly all of them? The mighty stone walls of the Old Town.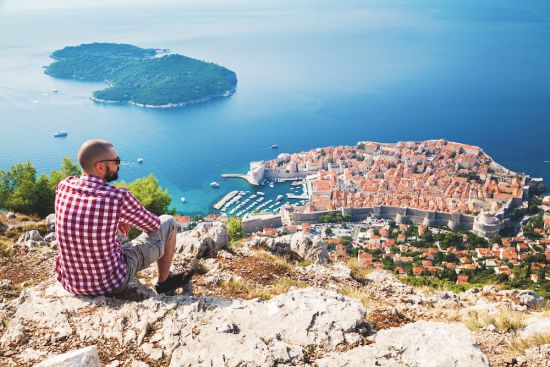 This great ring of fortifications kept Dubrovnik safe from invaders for many centuries. Today, visitors are welcome to walk its battlements, marvelling at the skill of those medieval masons and imagining themselves in their own episode of Game of Thrones (many scenes have been filmed here). This, coupled with winding limestone streets, sea-to-table fresh fish and the twinkle of the Adriatic, is what makes Dubrovnik a city like no other, and one that's sure to get under your skin.
Best sights

The Rector's Palace
Under the 15th century Republic of Ragusa, the chief citizen, otherwise known as the Rector, would reside on the first floor of this Gothic-Renaissance palace. Now it hosts Dubrovnik's Cultural History Museum, crammed with period furniture and artefacts. And if you think the atrium looks familiar, that's probably because it doubles as the Spice King's palace in Game of Thrones. How Instagrammable is that? dumus.hr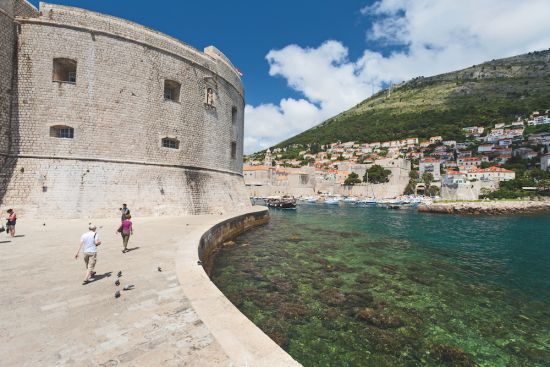 Lokrum Island
If a lush landscape of pines, cypresses, palms, eucalyptus and agave is more your thing, visit Lokrum Island. There you'll find an abandoned 11th-century Benedictine monastery, surrounded by a botanical garden with promenades, exotic plants and strutting peacocks. Don't miss the 19th-century Fort Royal for jaw-dropping panoramic views over the Adriatic. There's just one catch… you'll need to leave before sunset.
Maritime Museum
Discover Dubrovnik's seafaring past at the museum in St John's Fortress, which guards the entrance to the old harbour.
Here you'll learn about this former republic's naval might, with exhibits including model ships, sailors' uniforms, navigational equipment, flags and maps.
The aquarium on the ground floor also offers a captivating display of Adriatic underwater life, including loggerhead turtles, conger eels and octopuses.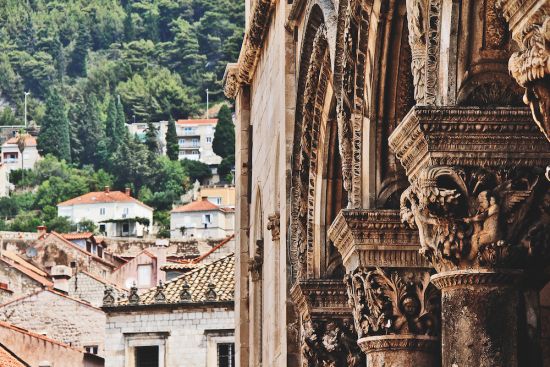 Best restaurants & bars

Buza Bar
Whether you're a cocktail sipper or a beer drinker, Buza is the perfect watering hole. Perched on the rocks beneath the famous Old Town walls, its terraces cling to the cliff face, offering gorgeous panoramic views. Did we mention that you're also free to jump into the sparkling waters for a different kind of refreshment? While Buza means 'hole in the wall', this bar is extremely popular, so head there early to guarantee yourself a seat. facebook.com/beachbarbuza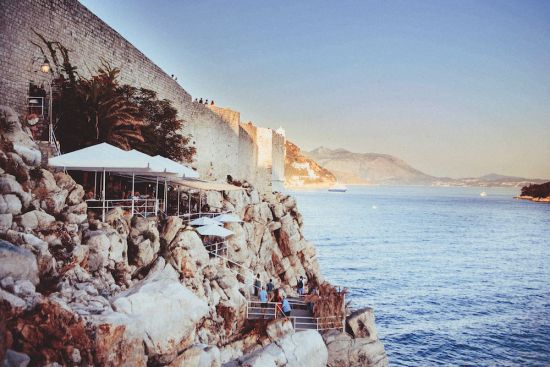 Banje Beach Club
Occupying a picturesque setting, this is a fine-dining seafood restaurant by day, but by night it transforms into a clubby beachside cocktail bar that's often hired for fashion parties. Arriving by sea? No problem – there's a private pier to moor your yacht. Yes, it's uber-trendy, but the vibe is friendly rather than intimidating, and prices are fairly reasonable. banjebeach.com
Klarisa
Located in the very heart of Dubrovnik's Old Town, just in front of Great Onofrio's Fountain, this classy restaurant offers a full range of fresh Adriatic fish, clams and crabs, along with locally grown vegetables from just outside the city in Konavle. Succulent and substantial main dishes can be enjoyed casually on the courtyard terrace, with the oven-baked turbot fillet a firm local favourite. klarisa-dubrovnik.com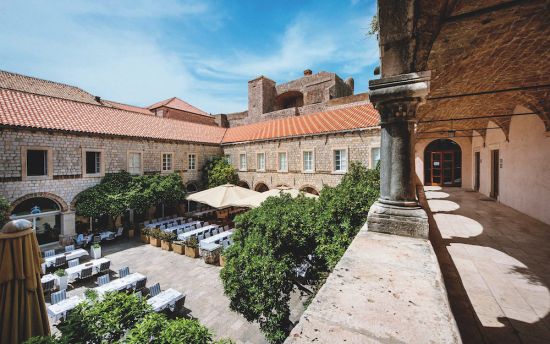 Azur
Handily located by the entrance to Buza Bar, Azur offers a feast of reasonably priced Asian- Mediterranean fusion fare (think mussels in beer butter and chilli, Dalmatian tom yum soup, fragrant meatballs in a chicken- coconut broth, and Adriatic prawn pouches in red curry sauce). It's the perfect place for lunch before an afternoon's sunbathing, or for a romantic supper overlooking the waves.
What to expect
When to go
Avoid the crowds and scorching heat by visiting in autumn, when air temperatures have fallen but the sea is still warm. The Late Summer Music Festival draws visitors to the city in September, and there's the Good Food Festival to look forward to in October.
Weather
Dubrovnik's Mediterranean climate offers plentiful hot sunshine in the warmer months, with mild and wet winters. Expect the average summer temperature to climb well over 25 degrees.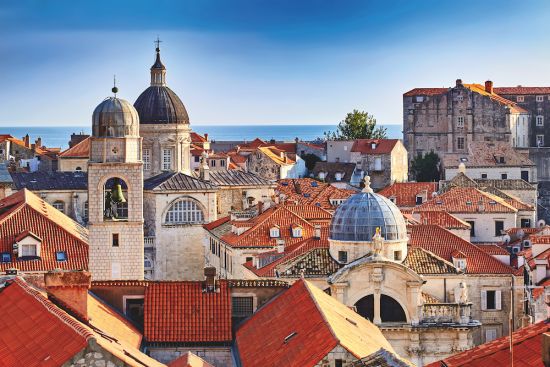 Visas
Regardless of the Brexit outcome, UK citizens will still be able to visit Croatia without a visa, providing their visit is less than 90 days. But don't forget your passport.
Currency
Croatia still uses its own currency, the kuna, and not the euro. But there are cash machines all over the city, and Visa/Mastercard can be used in most shops, restaurants and bars.
Best buys
Lavender
Looking for a practical but authentic souvenir? Pick up a bottle of local lavender oil. It's the traditional cure-all for headaches, flu, high blood pressure, burns and bites. Find it at the Gunduliceva Poljana open-air market.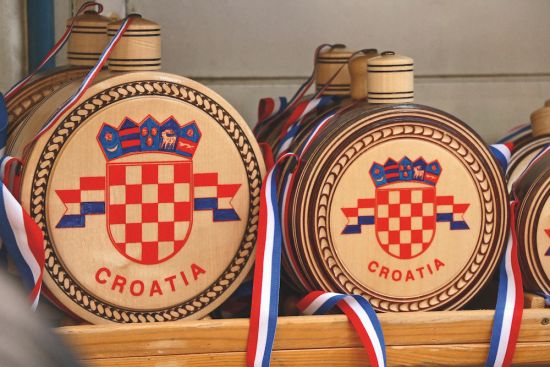 Local wine
Take a taste of Dubrovnik home to impress the guests at your next dinner party. Croatia's wines now win plaudits all over the world – and if you book yourself a vineyard visit (dubrovnikwinetours.com), you can try before you buy.
Sestine umbrellas
Part of the folk costume of the Sestine region, these traditional umbrellas (pictured top), with their red cotton canopy and naturally crooked chestnut handle, make an ideal gift to take home. You can find them all over the city.
Best local tips
"Dubrovnik is less crowded in the early evening, which is the perfect time to explore its hidden side streets. If you can, rent a scooter – it's the best way to experience the city." Ivan Vukovic, travel blogger
"I'd recommend taking the Cabrio Bus Tour around Dubrovnik for panoramic views of the Old Town – you'll get some amazing photos." Ivona Covic, student
"Kayaking is a great option for active travellers. From the water you'll see the iconic stone walls of the city from a different angle – and best of all, you'll escape the crowds." Josip Crncevic, tour guide
Get on Board
9-night 'Best of Western Mediterranean' cruise aboard Celebrity Constellation, from Venice to Barcelona via Dubrovnik, Kotor, Naples, Rome, Florence/Pisa and Toulon, departing 27 August 2020, from £1,089, celebritycruises.co.uk
14-night 'Italy, The Adriatic & Greece' cruise aboard Viking Sky, from Athens to Rome via Katakolon, Corfu, Kotor, Dubrovnik, Split, Venice, Sibenik, Bari, Crotone, Sicily and Naples, departing 29 August 2021, from £5,790, vikingcruises.co.uk