Search for your ideal Cruise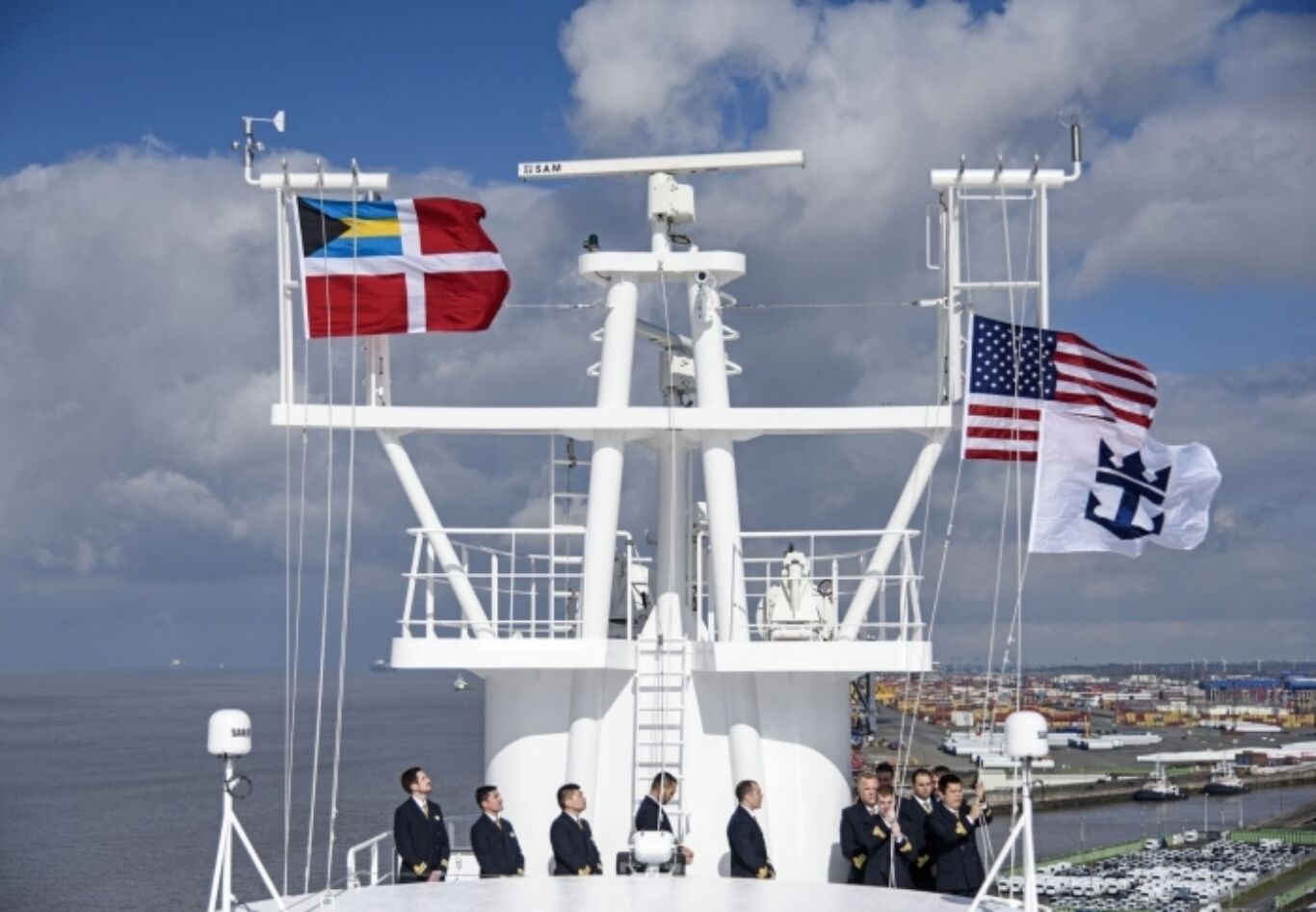 Ovation of the Seas paid a brief visit to the UK before heading to China
Ovation of the Seas paid a brief visit to the UK this month before heading for her long term home in China. World of Cruising was given privileged access to the ship – boarding in Bremerhaven, where the German builders, Meyer-Werft formally handed over the vessel to Royal Caribbean (and collected a cheque for about
Ovation of the Seas paid a brief visit to the UK this month before heading for her long term home in China. World of Cruising was given privileged access to the ship – boarding in Bremerhaven, where the German builders, Meyer-Werft formally handed over the vessel to Royal Caribbean (and collected a cheque for about €800 million). JOHN HONEYWELL was the only UK journalist on board for the sailing to Southampton…
THE NUMBER OF CRUISE SHIPS deployed to the Far East has grown faster than a panda on steroids in the last few years, but Ovation is different.
She is the first ship designed with China in mind, rather than as an afterthought. Right from the start, this 4,180-passenger vessel has restaurants aimed at its target audience – so the Kung Fu Panda noodle bar replaces Johnny Rockets burger bar, for example. Artwork around the ship, much of it themed around flowers, birds and animals, has an Oriental twist, and many of the crew hail from the region the ship will be sailing to (more will be joining after some of the UK and US crew depart in May).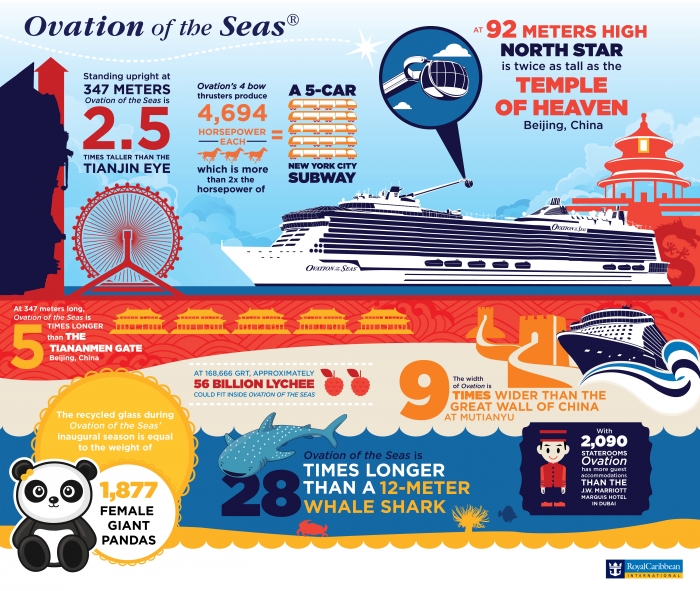 Most significantly, the signage around the ship – from the names above each venue to the instructions in the lifts – is bilingual. This is apparent from the moment you step on board, though it took Royal Caribbean's UK managing director Stuart Leven by surprise.
"I thought I had briefed myself on everything that was different about Ovation from her sister ships Anthem of the Seas and Quantum of the Seas, but the signs were a shock," he told me.
Only the designer boutiques on Ovation escape the bilingual branding. Presumably the jewellery of Cartier, the watches of Omega, and the handbags of Michael Kors and Kate Spade are recognisable anywhere in the world.
In the casino there are rows of baccarat tables alongside blackjack and poker, and there's a scattering of dragons among the ranks of slot machines.
Ovation's brief visit to our shores is not likely to be repeated. The naming ceremony will take place in China, and after a one-night event for media and travel agents, and three brief cruises for the paying public, she begins her eastern odyssey on May 3.
The fourth Quantum-class ship will be delivered in spring 2019, followed by a fifth in autumn 2020. Meanwhile Royal Caribbean's attention in the UK turns to Harmony of the Seas, the largest cruise ship in the world and sister to Oasis of the Seas and Allure of the Seas. She arrives for a short visit in May and will then transfer to the Mediterranean, sailing from Barcelona and Rome throughout the summer before leaving for Florida, in October.