Search for your ideal Cruise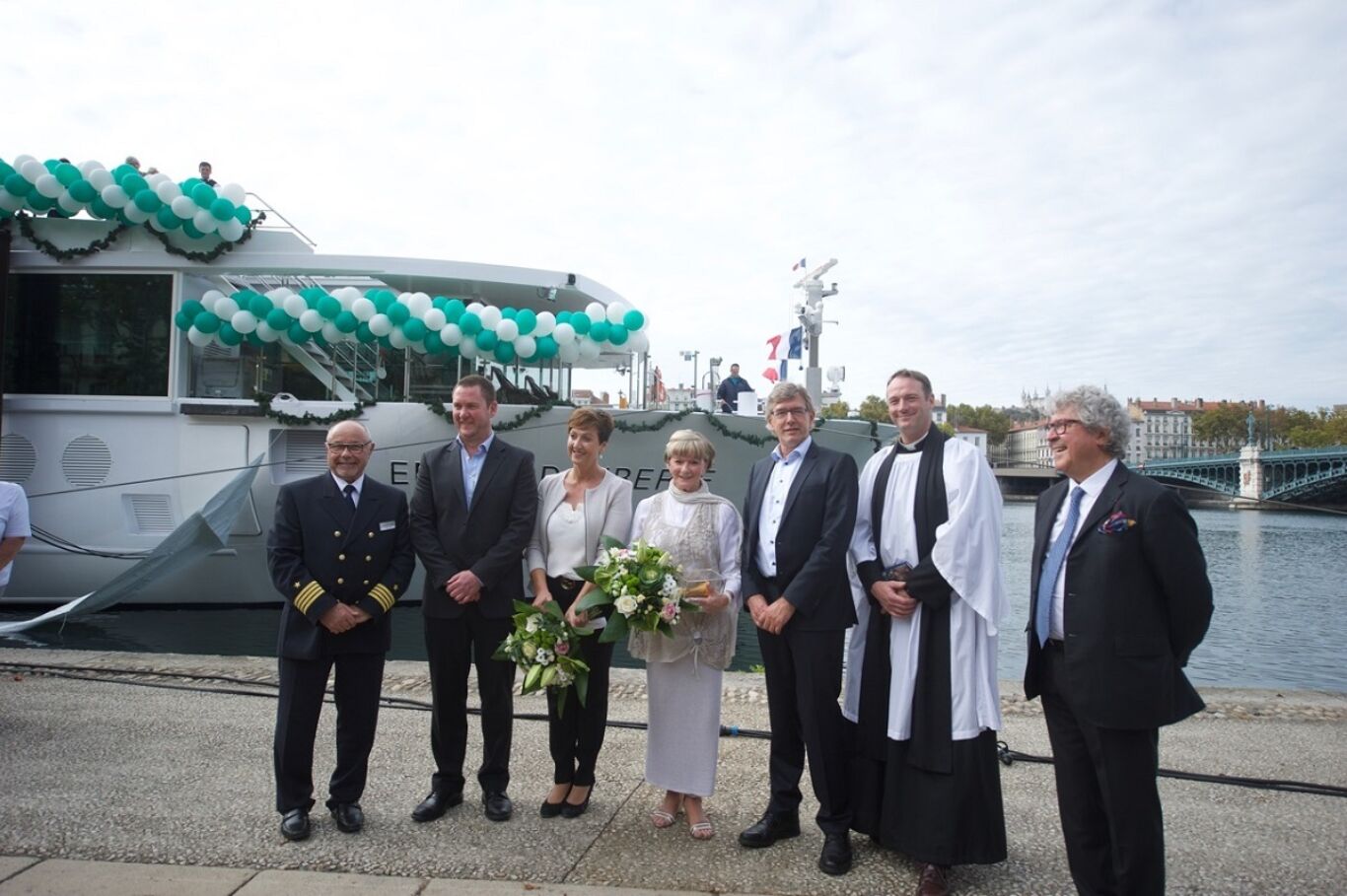 Emerald Waterways celebrates christening of Emerald Liberté
Emerald Waterways held its final launch for 2017 with Emerald Liberté, the third in the trio of new Star-Ships, officially christened on Sunday 1 October in Lyon, France. Australian travel industry veteran and long-standing cruise and tour director Maxine Collins took the honours as Godmother during the official Christening ceremony yesterday. "It's a real honour
Emerald Waterways held its final launch for 2017 with Emerald Liberté, the third in the trio of new Star-Ships, officially christened on Sunday 1 October in Lyon, France.
Australian travel industry veteran and long-standing cruise and tour director Maxine Collins took the honours as Godmother during the official Christening ceremony yesterday.
"It's a real honour and a privilege to be Godmother of this beautiful ship, Emerald Liberté, and I wish all who sail on her safe passage and a wonderful journey through the magnificent south of France," said Ms Collins.
David Winterton, Global Brand Curator for Emerald Waterways, commented: "We're delighted to have Maxine as the Godmother of Emerald Liberté, the latest Star-Ship in our rapidly growing fleet. She has lead many guests around the world during her 28 years with the company, and was a standout choice for the role of Godmother.
"Emerald Liberté has been custom-built for cruising through the southern France rivers, Rhône & Saône, providing an authentic taste of Gallic life. Whilst offering our guests modern luxury at an affordable price."
Emerald Liberté's christening follows the official launch of Emerald Radiance in Porto in June with top UK travel agent Gill Williams as Godmother. Emerald Destiny, the first of the new 2017 Star-Ships, was christened in Vienna in May by godmother Coleen Christie, the award-winning Canadian newscaster. The Emerald Waterways fleet now totals seven ships since the company started in 2014.
As Emerald Waterways' first Star-Ship in France, Emerald Liberté has been custom-built, yet still features Emerald Waterways' trademark clean lines and contemporary style, plus innovations like the pool which turns into a cinema at night, and drop-down glass balcony windows in all suites.
The boutique ship has a capacity of 138 guests and a crew-to-guest ratio of 1:3 ensuring a high level of service. Emerald Liberté cruises on the Rhône and Saône Rivers through the ever-popular Provence and Burgundy region on eight-night itineraries from either Lyon or Arles between April and October.
The itinerary includes Chalon-Sur-Saône, Beaune, Macon, Tournon, Arles and of course historic Avignon where guests are also treated to an on-board, Provençal-style highlight dinner by acclaimed local chef and Top Chef France finalist, Fabien Morreale.
For more information or to book with Emerald Waterways visit www.emeraldwaterways.co.uk in the UK.