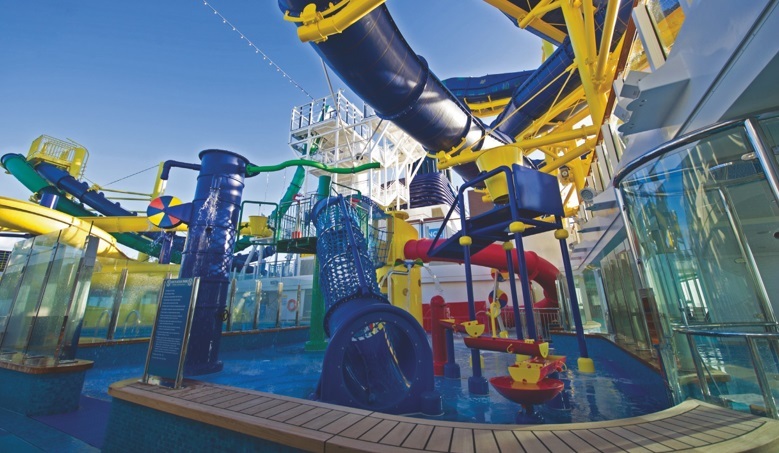 A family-friendly cruise on Norwegian Escape
There's no shortage of facilities for families on Norwegian's newest ship. A younger crowd will flock to Norwegian Escape this winter to experience this new premium vessel, especially if theline can successfully capitalise on Pitbull's association as the ship's Godfather. The ship may be short on ground-breaking gimmicks but instead there is a real emphasis
There's no shortage of facilities for families on Norwegian's newest ship.
A younger crowd will flock to Norwegian Escape this winter to experience this new premium vessel, especially if theline can successfully capitalise on Pitbull's association as the ship's Godfather.
The ship may be short on ground-breaking gimmicks but instead there is a real emphasis on maximising the Freestyle component of a Norwegian cruise.
The spacious Aqua Park will magnetically draw families looking to cool down as the Caribbean temperatures soar. Four colourful water slides were irresistible to a surprising number of people during a cold October day in Southampton. Tandem drop-floor Free Fall slides tempt adrenaline seekers and encourage friendly family rivalry. Inner tubes are required for the technicolour Aqua
Racer slide while for the younger riders – and those terrified of the headline rides – a more genteel family-friendly open-flume slide is also available.
Beyond the slides two swimming pools and colourful children's water splash park where young guests can climb a two-storey structure, splash around and slide down while making new friends.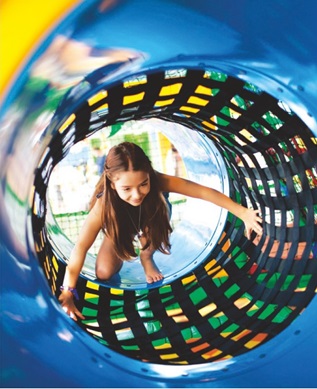 Behind the blue funnel there's the the unmistakable clanking of metal safety harnesses against the three-storey steel structure of the Ropes Course steel structure is interspersed with shrieks as riders zip-wire high above Jimmy Buffett's Margaritaville. The red and grey colour choice for the framework is more reminiscent of a building site than a theme park, and the crazy golf course beneath is designed to look like the game is being played on New York rooftops.
In Southampton, the expansive ropes course was constantly teeming with daredevils tip-toeing across beams, gingerly crossing rope bridges, zip-wiring, and courageously walking along the planks that jut out over the side of the ship.
A tremendous quantity of safety harnesses were available, indicative of the sheer volume of people that can use the course at the same time. Nobody likes queuing, especially children, and both the water park and the sports complex have been designed with the Freestyle spirit in mind to allow as many people as possible to enjoy the activities when they want to. In fact Norwegian boasts its water slides can operate at a capacity of 1,000 riders an hour which sounds impressive but works out as an ambitious one rider every four seconds. While the actual figure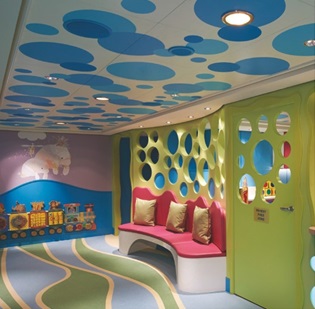 may differ, these slides should still accommodate a significant number of riders throughout the day.
Parents with young children will be pleased to see the introduction of Guppies, a nursery club for infants and toddlers between the age of six months and three years of age. Daily themed events are held in a compact but colourful nautical-themed room. Uneasy parents receive a 'Handy Phone' to be easily contactable in an emergency. This care is not included in the cruise fare, unlike the main clubs, and so comes at a premium of $ 10 (£6.50) per hour for the first child and $8 (£5.20) for each sibling thereafter. A surcharge of $2 (£1.30) per hour is added for late night care after 11pm ; and beware of collecting your child late- that extra drink at The 5 O'Clock Somewhere Bar will cost you $ I (65 pence) per minute in "fines" after the first 10 minutes.
Splash Academy is for children aged between three to 12 years and the space allocated is incredibly generous. The versatile venue can be opened up and shared amongst all age groups or easily sectioned off to segregate the age groups – three to five, six to nine and I 0 to 12 years. The space is colourful with interactive art for curious minds decorating the walls. Staff-led activities keep the children occupied although the cinema room, complete with dozens of oversized beanbags, and the games console room will likely be the most popular of spaces.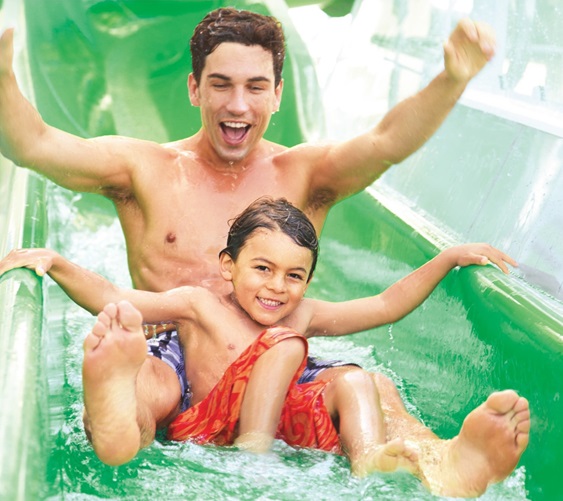 Teenagers have their own trendy, if a little grungy, space at Entourage. The black ceiling with exposed ducting and cabling may lend an industrial, urbanised feel but absorbs a lot of light from the floor to ceiling windows. The result is a dark room that feels relatively small but still manages to offer a dance floor, games consoles, comfortable sofas, and bar-style seating.
Freestyle dining can make meal times with children easier although pre-booking a table avoids having to wait in a queue. Families travelling on a tight budget will be happy to hear that the range of complimentary restaurants serve exceptional quality food while the speciality restaurants offer an enhanced dining experience for a fee. Norwegian Escape certainly sets a benchmark for the rest of the fleet and its investment in mass entertainment rather than gimmicks appears to have been a good choice.