Search for your ideal Cruise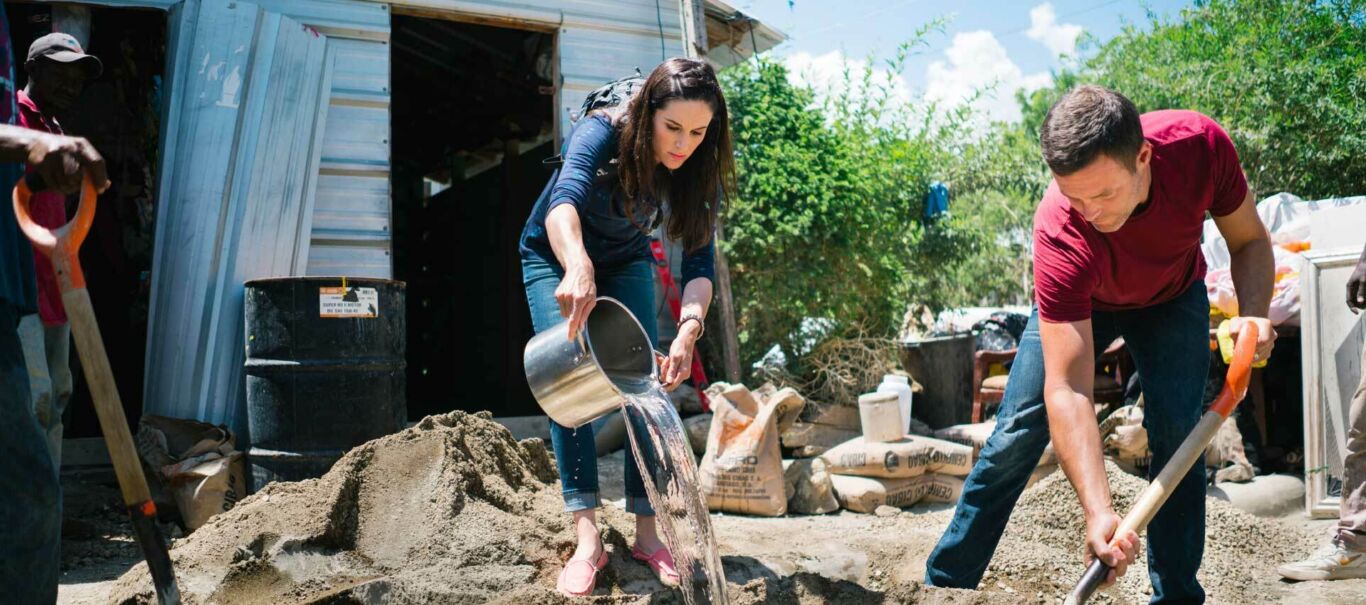 Fathom adds four more social impact activities in the Dominican Republic
Social impact travel brand fathom has announced four additional social impact activities available to travellers visiting the Dominican Republic. Previously announced activities varied from building water filters for Dominican homes to helping a women's cooperative produce artisan chocolates. The four new activities are focused on education, economic development and the environment. Home Improvement – Forty
Social impact travel brand fathom has announced four additional social impact activities available to travellers visiting the Dominican Republic.
Previously announced activities varied from building water filters for Dominican homes to helping a women's cooperative produce artisan chocolates.
The four new activities are focused on education, economic development and the environment.
Home Improvement – Forty percent of the population lives below the poverty line, and it is common for homes in impoverished communities to have dirt floors. Fathom travellers will help pour concrete for new floors, paint houses, fix broken furniture, clean, or plant fruit trees as part of beautification efforts that will also provide long-term nutritional benefits.
Special Needs Rehabilitation – A great number of disabled Dominicans are not able to access the physical and rehabilitation therapy they need due to the scarcity of resources available. Fathom travellers will help by working with special needs patients at a rehabilitation therapy centre. Activities range from participating in game therapy sessions for children with autism to supporting lab personnel to make and fit cost-subsidised orthopaedic devices and prostheses.
Arts and Crafts Production with Local Women's Cooperative – Fathom travellers may connect with a group of enterprising women who have formed an association to make eco-friendly arts and crafts made of locally recycled paper. Travellers will support all aspects of the business, allowing individuals to help with activities that most appeal to them. For example, travellers may choose to help with the paper recycling process, help create arts and crafts for the cooperative to sell, or help to expand the association's distribution network.
Host Family Experience – Travellers will experience life in the Dominican Republic first-hand by spending the day with host families, helping with language skills, discussing local community assets that could be leveraged for future tourist income, and discussing ideas for potential micro-businesses that might expand the earning potential of the families.
Tara Russell, President of fathom, said "We are thrilled to expand our social impact opportunities by offering these new programs that were created together with our local impact partners to address important areas of need for the community. Fathom was established to give people a way to combine their love of travel with their desire to make a difference. These latest additions to the social impact portfolio will fulfil that promise, giving travellers even more options for getting immersed in the Dominican culture by working alongside its people to create enduring social impact."
Prices for a seven-day itinerary to the Dominican Republic starts from $974 (approximately £678) per person, excluding taxes, fees, port expenses, flights and transfers. All meals on the ship, on-board social impact immersion experiences, three onshore social impact activities and related supplies are included.
Prices for a seven-day itinerary to Cuba starts from $1,800 (approximately £1,253) per person, excluding Cuban visas, taxes, fees, port expenses, flights and transfers.
Carnival Corporation announced the fathom brand in June last year to mixed reaction. The new division initially launched offering social impact travel to the Dominican Republic and in July the brand was granted approval to commence a series of voyages from the US to Cuba. P&O Cruises' 704-passenger Adonia was redeployed to the single-ship fathom brand.
(Image credit to fathom)