FEAR OF FLYING
For some passengers, a flight is a necessary inconvenience on the way to a cruise in the sun, a shortcut to the Med, or an unavoidable journey to the Caribbean or Alaska perhaps. For others, it is an ordeal to be avoided at all costs, and the reason why they cruise from the UK. Boarding
For some passengers, a flight is a necessary inconvenience on the way to a cruise in the sun, a shortcut to the Med, or an unavoidable journey to the Caribbean or Alaska perhaps. For others, it is an ordeal to be avoided at all costs, and the reason why they cruise from the UK.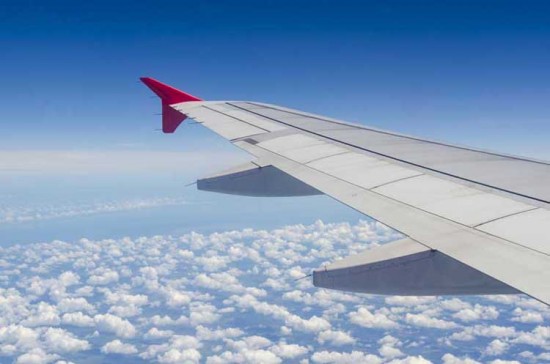 Boarding a Boeing 757 bound for a foreign destination was something I looked forward to every year as it marked the beginning of my highly-anticipated summer holiday. I was in my element when listening to the sound of jet engines revving up as the pilot prepared to race down the runway – take-off was the optimal part of the flight for me. I got such a rush of adrenaline from it. In my younger years I had contemplated becoming an air stewardess, so I too could get out there and see more of the world and get paid to do it! In 2001, however, that all changed.
I had a dreadful flight back from New York City, but that alone is not what clipped my wings, I suddenly developed a terrible fear of heights and it has plagued me ever since. Realistically, I know the statistics of anything going catastrophically wrong mid-air are slimmer than a supermodel's waist, but it is always in the back of my mind and it does inhibit me. In 2013, I made the decision to start taking small steps towards overcoming my fear and finally plucked up the courage to take on the cable car in Madeira, during the first stop on a five-week round trip cruise from the UK to the Caribbean. To say I was a nervous wreck would be an understatement, I was downright terror-stricken, but afterwards I was immensely pleased that I did it. The views across Funchal Bay were awe-inspiring. I had seen the city from many angles but the view from over 1,500ft was undoubtedly the best. I was a quivering, sweaty mess by the time I made it back to terra firma, but the experience was worth it.
There are courses that one can take to help overcome the fear of flying, several major airlines offer them at airports across the country and at various costs…..
You can read the rest of Danielle's article in the current edtion of World of Cruising magazine.