Search for your ideal Cruise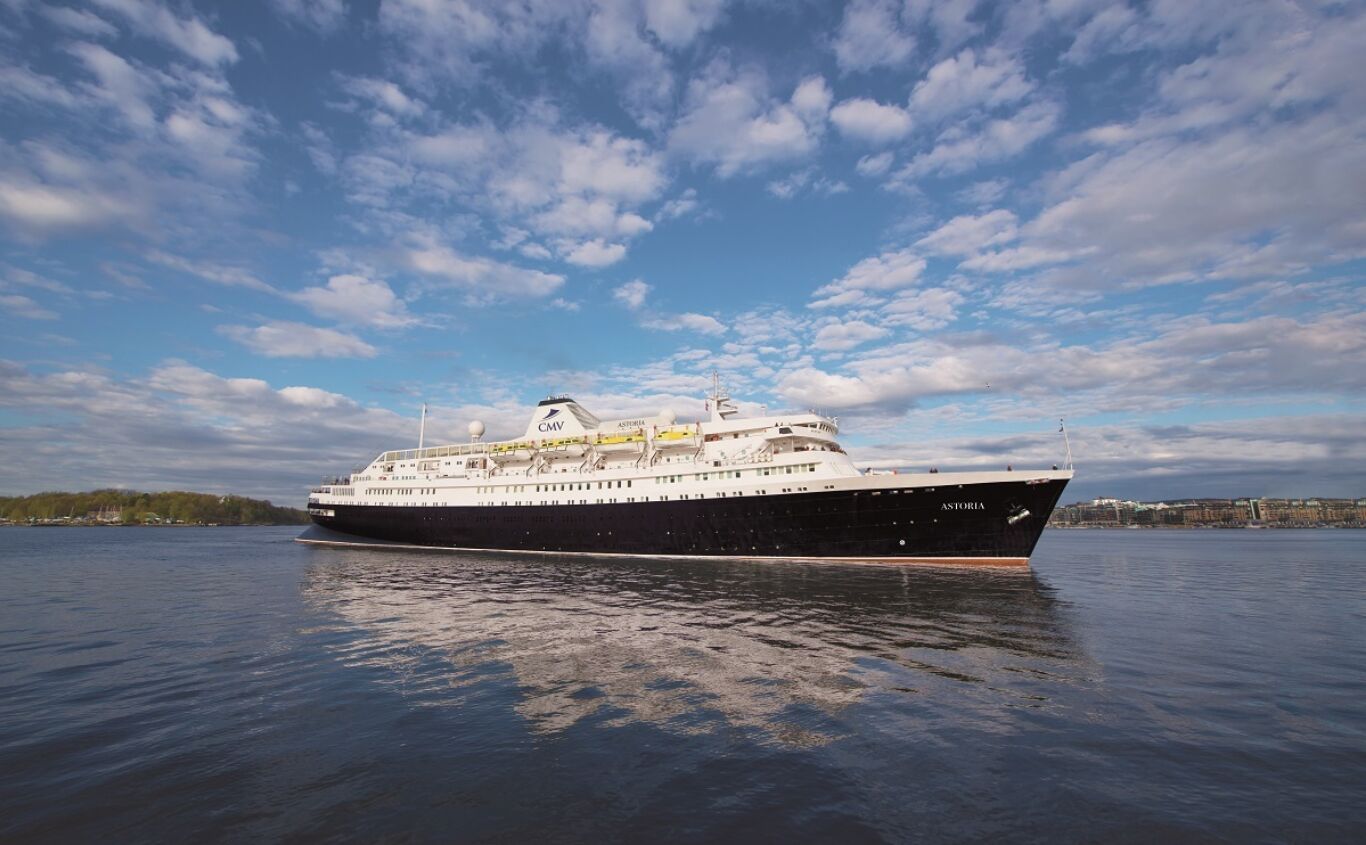 Five chances to cruise for free* on CMV's classic liner Astoria
Cruise and Maritime Voyages (CMV) is offering five opportunities to cruise for free* on board their traditional cruise ship Astoria in Spring 2018. The Springtime Break and River Seine cruise sails from London Tilbury 8 March for 6-nights to Amsterdam, Antwerp, with an overnight stay in Rouen and a call at Honfleur, fares are from £829 for
Cruise and Maritime Voyages (CMV) is offering five opportunities to cruise for free* on board their traditional cruise ship Astoria in Spring 2018.
The Springtime Break and River Seine cruise sails from London Tilbury 8 March for 6-nights to Amsterdam, Antwerp, with an overnight stay in Rouen and a call at Honfleur, fares are from £829 for the first passenger, with the second passenger sharing the cabin travelling free.
Sailing from the London Cruise Terminal at Tilbury in Spring 2018 is a choice of Astoria cruises included in CMV's Buy one get one free (BOGOF) deal and with an additional benefits package. The additional benefits package includes up to £400 on board credit per cabin based on the category booked, a saving of 50% on the cost of Car Parking at the port of London Tilbury depending on the cabin category booked, one free category ocean view upgrade and up to a further 20% saving on upgrades to deluxe cabins and suites.
Astoria is a classic and traditional cruise ship which offers the unique home from home, country house style of cruising associated with Cruise & Maritime Voyages. The 550-passenger ship offers an intimate and informal atmosphere on board where passengers are able to socialise easily. As a smaller ship Astoria can access more ports of call and remote areas.
Sail around the British Isles on the British Isles Discovery cruise sailing from London Tilbury on 14 March for 11 nights, with fares from £1519 for the first passenger and the second passenger travels free. Highlights of the cruise include calls at Dublin, Belfast, Honfleur, Isles of Scilly, Orkney Islands and the Outer Hebrides. Alternatively sail beyond our shores and explore European Rivers, Canals and Cities sailing from London Tilbury on 25 March for 9 nights with fares from £1309 for the first passenger and the second passenger travels free of charge.
Follow in footstep of the Royals and head to the Scottish Highlands for holiday relaxation and tranquillity. The best way to see the Scottish Highlights, Islands and Faroes is to sail there on a smaller ship which can access remote ports of call. Sail from London Tilbury on 3 April for 9 nights to the Orkneys, the Shetlands, Invergordon for the Highlands and Rosyth will allow you to see Edinburgh in all its glory. Fares from £1309 the first passenger and the second passenger travels free.
Add the Emerald Isle to the tour of Scotland and explore the highlights of the British Isles on a tour of the Scottish Lochs, Glens, Islands and Ireland sailing 21 April from London Tilbury for 14 nights. Fares are available from £2029 the first passenger with the second passenger travelling free of charge.
*The fares quoted are based on two people sharing a twin inner cabin and must be booked by Tuesday 5 December 2017. Fares include delicious full board cuisine, afternoon teas and late-night snacks, Captain's Cocktail Party, complimentary tea & coffee 6am to midnight, big show entertainment, cabarets and classical interludes, daytime activities and leisure facilities, guest speaker and arts & crafts, porterage of luggage, port to cabin and port taxes. For greater convenience CMV operate an automatic tipping system on board, so instead of worrying how much and when to tip, an amount of £5pp per night will be debited to the passenger's on-board account.
For more information, visit www.cruiseandmaritime.com or call 0844 998 3877