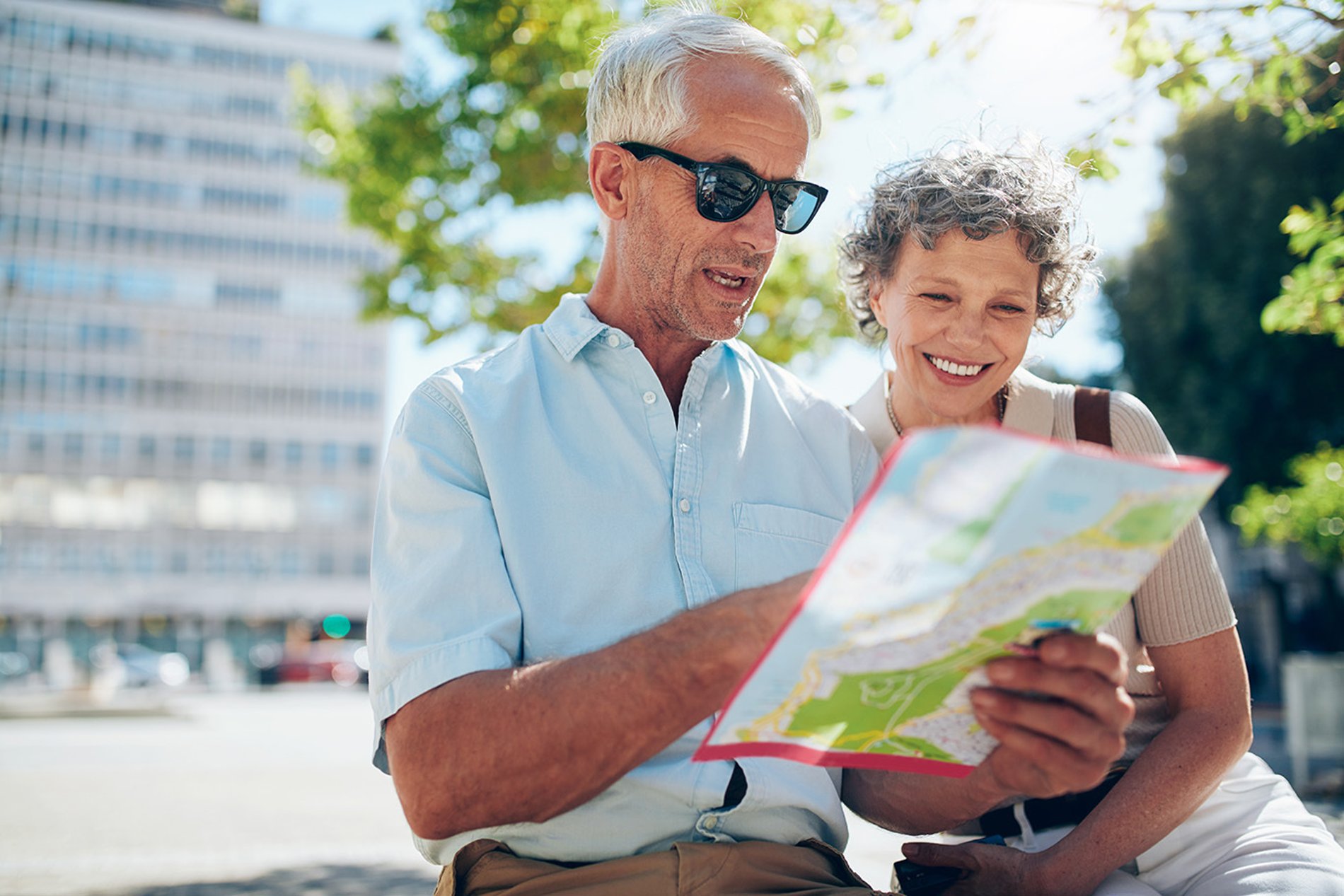 Five More Destinations Perfect for Exploring Independently
No shore excursions necessary with these perfect destinations for exploring independently
No shore excursions necessary with these perfect destinations for exploring independently
In some ports, booking an organised tour with your cruise ship or local tour operator is the best and most obvious thing to do, especially if your day could run for eight or more hours.
But it doesn't have to be your only option in every destination. There are some places that are best explored independently at your own pace – and these are some of my favourites from across the world.
New Orleans, Louisiana
If you ever find yourself in the Big Easy – make sure to explore it independently. Your cruise ship will dock right in the heart of town, so it's only a short walk to an abundance of ways to fill your day.
Within walking distance there is a large shopping mall, aquarium, Bourbon Street and the French Quarter, and Canal Street.
The tram system in the city is cheap and perfect for getting to places that are further away, the Garden District, for example, which should be on everyone's 'must-visit' list.
Here you will not only enjoy views of typical southern-style homes and mansions, you'll also find the Lafayette Cemetery, one of the oldest cemeteries in the city.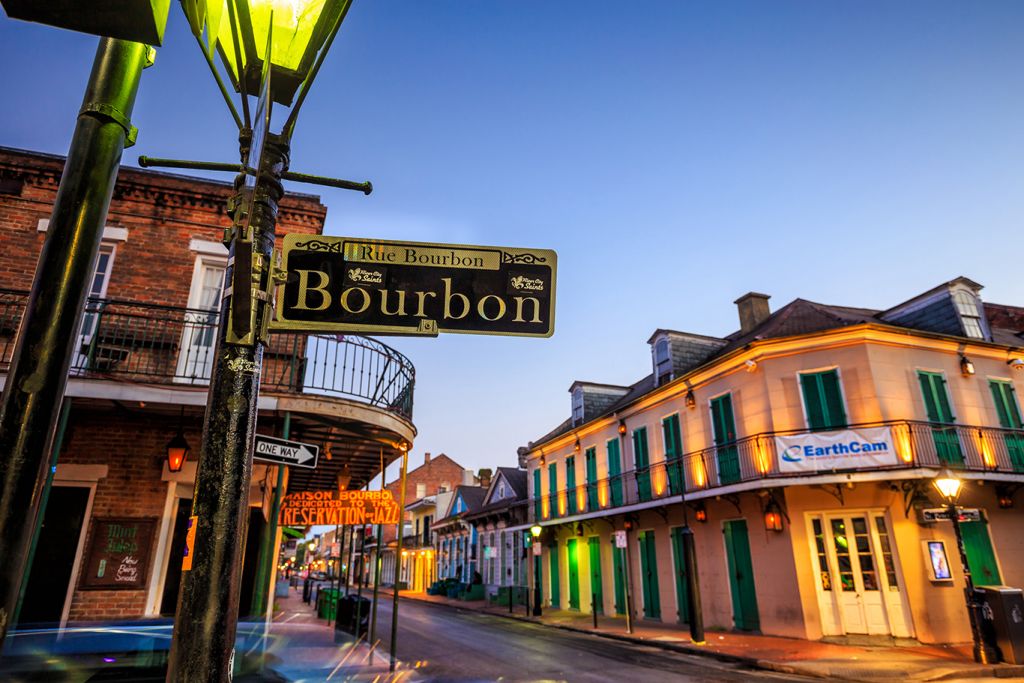 There is so much to see and do in New Orleans that one day, even two, is not enough, but if you do a little research ahead of time, you'll be surprised at just how much you can fit in. I've visited twice now, across four days and there are still things on my list to see.
If you visit during Mardi Gras and want to see the floats and parades, you need to find yourself a spot to stand/sit from the early morning hours.
During Mardi Gras it is virtually impossible to explore the city properly and many tram lines are taken out of service. Remember this when planning your visit.
Antigua
The beautiful island of Antigua: a place to relax, unwind and enjoy sunning yourself on some of the most pristine beaches in the world.
If this sounds like your kind of day, then leave your ship and find a licensed cab driver in the port's main shopping street.
He or she will take you wherever you want to go and at a reasonable price.
My suggestion would be to take a cab to Dickenson Bay, which costs between $8-$12 for up to four people.
On the beach there are several bars and restaurants – my favourite being Coconut Grove – which you can use as drop off and pick up points. Agree a time for your driver to pick you up and go and enjoy your day. It really is so simple.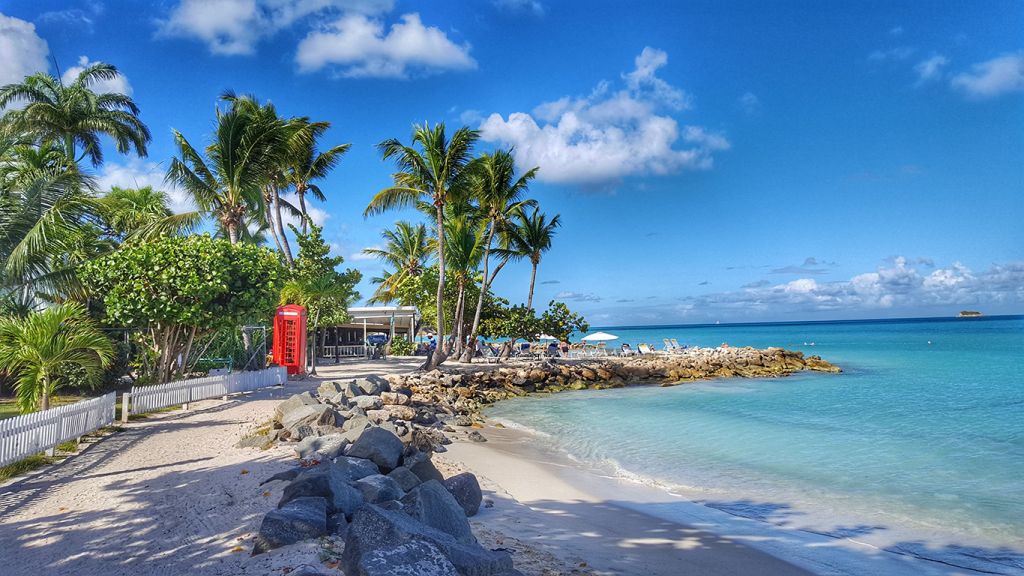 Cruise lines often offer tours to Dickenson Bay, but you can do it for a fraction of the cost if you go independently.
During both of my visits to Antigua I have explored without being part of an organised tour.
If you'd rather do something more adventurous, you could always take a cab to Stingray City. It's on the other side of the island but only takes around 30 minutes in a cab.
A lot of cabs in Antigua are mini vans, so if you meet people onboard, you could go as a large group (up to eight people) and split the cost of the fare.
Other options would be cabs to Nelson's Dockyard for the history enthusiasts among you, or Shirley Heights for stunning views across the island.
Whatever you decide to do, make sure you allow some time for shopping before heading back to the ship, you can pick up some great souvenirs in the port.
Gibraltar
The Rock, that's what will likely be advertised to you as a shore excursion option, and a chance to see the famous apes (which are monkeys, not apes), but don't be sucked in, Gibraltar is probably the easiest place on earth to explore on your own.
There will be numerous taxis waiting outside the terminal building and they are all reasonably priced.
Like Antigua, the majority are mini-vans, so if you can get a small group together, you can essentially have a fun and cheap day out!
Tours usually include The Rock, caves and several vantage points for photo opportunities. You can chop and change to suit your own desires, just discuss and agree with your driver before getting in the cab.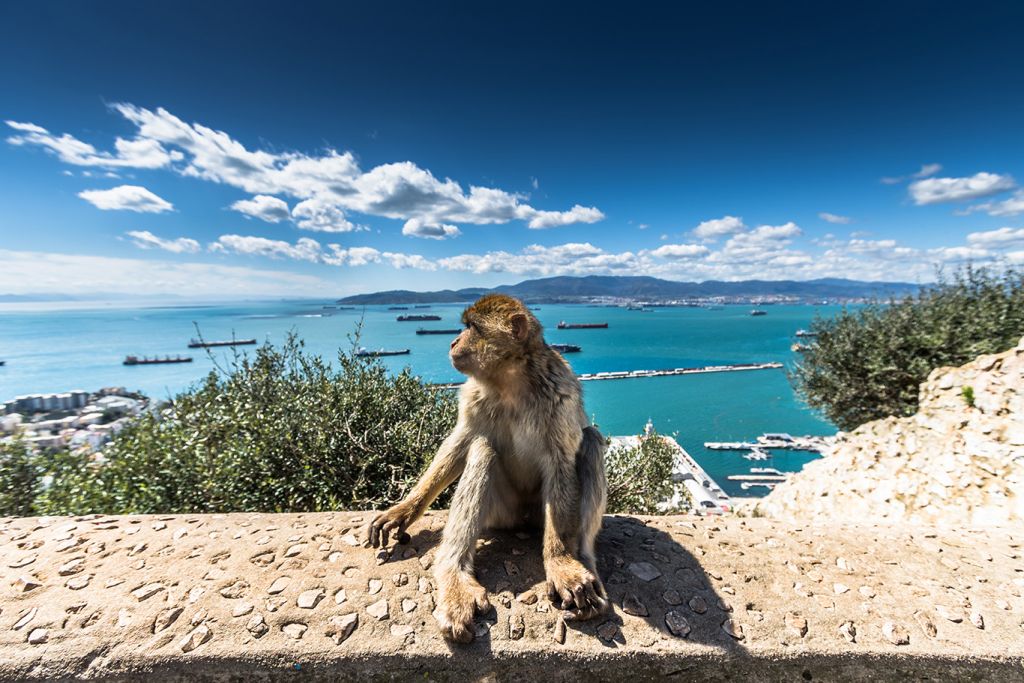 Dolphin watching is a great way to fill your morning if you want to do something different, and there's a company called Dolphin Adventure, in Marina Bay, that offers numerous tours.
They usually offer morning and afternoon options, but I'd recommend booking the morning tours.
You can do this ahead of time online or turn up on the day.
It does get very busy during the summer months, so if it is something you know you want to do, then book your tickets in advance.
They often have special offers available, but costs are very reasonable even without discounts, around £25 per adult. The walk from the port to Marina Bay is approximately six minutes.
Shopping is also a big thing here, so allow time to explore Main Street if you want discounted electronic goods and jewellery.
Havana, Cuba
Okay, I might be cheating slightly with my inclusion of Havana but hear me out.
My friend and I booked a car with driver and guide, but we tailor-made the tour to suit us, so because of that, I am including it in my top five.
To get the best out of your time in Havana, you really should hire a car and driver. We had a bright blue, vintage Pontiac – it was a lot of fun.
If you don't want a guide, exit the terminal building, cross the street and then head right.
At the end of that street, you'll come to a car park where dozens of people are waiting to take you around the city.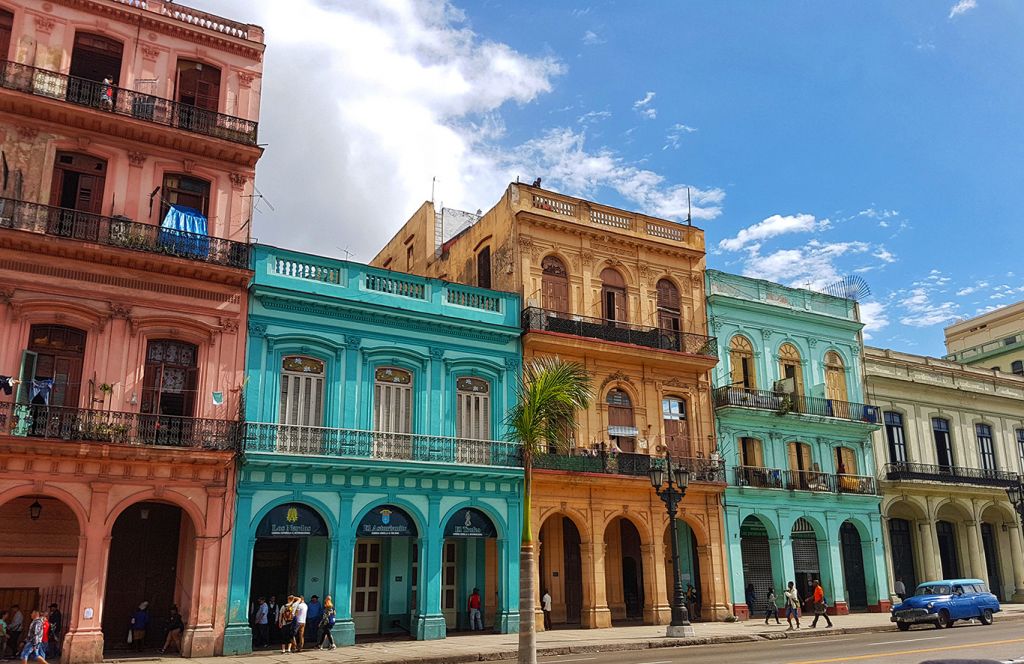 If you'd rather have a guide for your day, as well as a driver, then book something in advance. I used a local company named Havana Journeys and I can't recommend them enough.
During the morning, we explored Old Havana, which was declared a UNESCO World Heritage Site in 1982, taking in Plaza de Armas, Plaza de San Francisco de Asis, Plaza Vieja and Plaza de la Catedral.
In the afternoon we continued our tour with visits to Revolution Square, the neighbourhoods of Vedado and Miramar and a drive alongside Columbus Cemetery – can you believe there are 2.5 million people buried there?
We also made stops at the Capitol Building, Museum of the Revolution, Prado Promenade, Malecon, 5th Avenue, La Bodeguita del Medio and the Ambos Mundos Hotel.
Barcelona, Spain
I have lost count of how many times I have visited this city, but the great thing about it is there's always something new to see and do.
If you decide to do an organised tour here, then please make it to Montserrat, it is breath-taking.
If you've 'been there and done that', or just want to spend the day getting lost in a new culture, then you're in for a real treat.
A shuttle bus will drop you just off Las Ramblas, probably the most famous street in Barcelona, and from here you can access virtually everything this cosmopolitan city has to offer.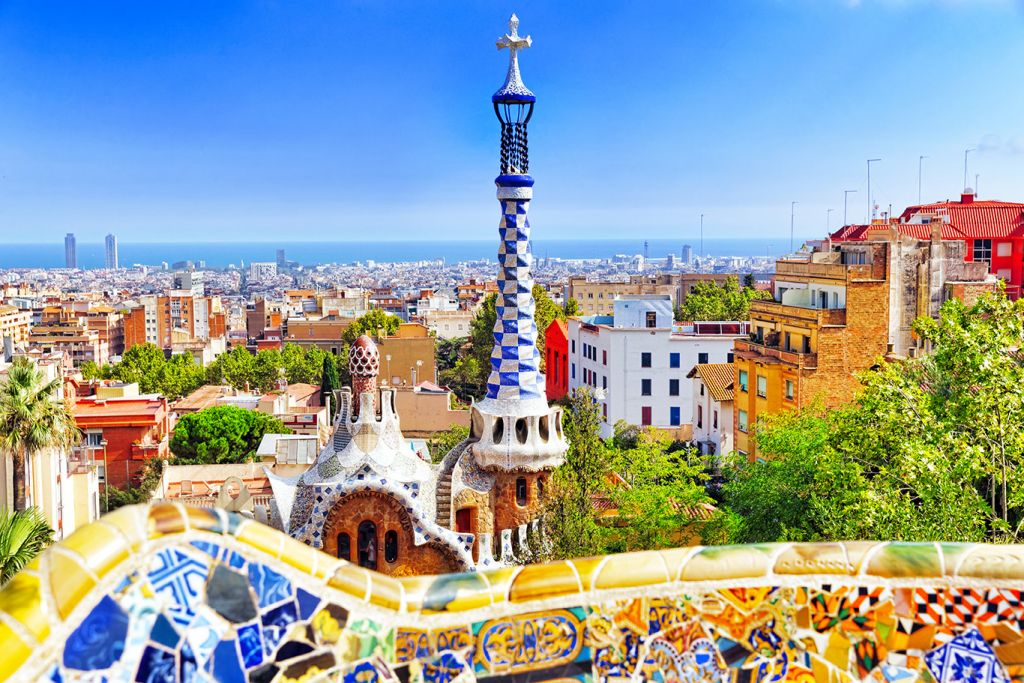 Hop-on, hop-off buses are aplenty, there's a city zoo, endless dining options, the famous 'Mercado de La Boqueria' which is an absolute must and, of course, Gaudi's works are found across the city.
Barcelona is not one of my favourite places, but what I do enjoy is finding something different here every time I visit.
If I was to recommend one thing, it would be take advantage of the hop-on, hop-off bus as it takes you to several places worth seeing that are too far to reach on foot and not cost effective in a cab, including the Nou Camp and the Olympic Stadium.
There are several operators all selling tickets for similar routes and on average, they cost between £20 and £30 per adult.
Sometimes booking in advance is a good idea as bundles are offered online.
Want more DIY excursions? Check out seven more destinations perfect for exploring without a guide.