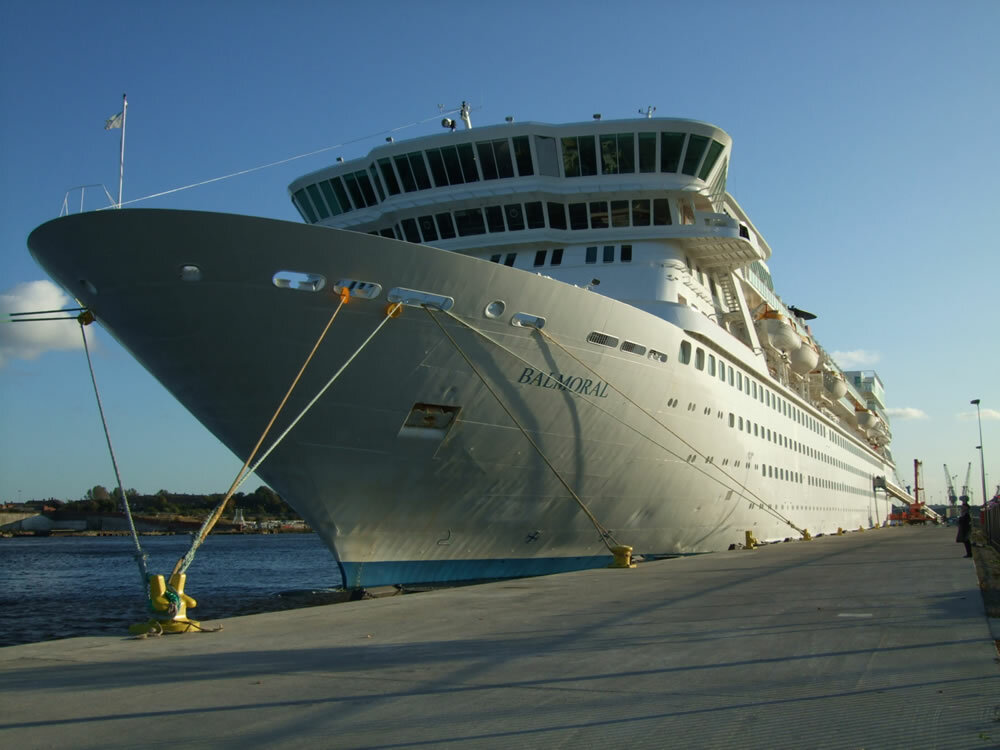 Fred. Olsen to home-port Balmoral in Newcastle for the 2016 cruise season
Fred. Olsen Cruise Lines is to home-port its 1,350-guest flagship, Balmoral, in Newcastle for the first time ever, from May to August 2016. Balmoral will offer itineraries sailing directly from the Port of Tyne to destinations including Norway, Scandinavia and the Baltics, the Canary Islands, Madeira, the Azores, Portugal, Morocco and Spain. Mike Rodwell, Managing
Fred. Olsen Cruise Lines is to home-port its 1,350-guest flagship, Balmoral, in Newcastle for the first time ever, from May to August 2016.
Balmoral will offer itineraries sailing directly from the Port of Tyne to destinations including Norway, Scandinavia and the Baltics, the Canary Islands, Madeira, the Azores, Portugal, Morocco and Spain.
Mike Rodwell, Managing Director of Fred. Olsen Cruise Lines, said "We are very excited to be basing Balmoral in Newcastle from May to August in 2016, as it means that we are almost doubling our capacity and offering our loyal guests in the North East an even greater number of cruise departures than ever before, with a choice of 11 in total. Bookings for 2016 have shown that, so far, our 14-night 'The Wonders of Spitsbergen' and 11-night 'Icelandic Wildlife, Falls & Hot Springs' cruises are bestsellers. The Port of Tyne is also ideally placed for our ever-popular Norway, Scandinavian and Baltic itineraries, and we can save up to three days' cruising time sailing from Newcastle to Norway than from Southern ports."
Andrew Moffat, Chief Executive Officer, Port of Tyne, said "The Port of Tyne's cruise operations continue to grow and it is great news that Fred. Olsen Cruise Lines are expanding their itineraries and basing their flagship at the Port from next year. Fred. Olsen is one of many leading cruise lines operating from the Port of Tyne and, in 2015, the Port has 27 cruise calls planned during the year. 2016 promises to be a record year for cruise calls."
During the 2016/17 season, Balmoral will embark on 11 voyages from Newcastle. Her cruise season will commence on 21 May 2016, with a five-night 'Norwegian Festival & Fjords' cruise. Other departures include a ten-night 'UK Castles' sailing, which offers guests the chance to visit Balmoral and Braemar Castles – both of which lend their names to Fred. Olsen ships – and an 11-night 'Spain, Portugal & Guernsey' getaway.
The Port of Tyne's International Passenger Terminal, based in North Shields, welcomes around 620,000 passengers each year. Passenger shipping generates around £60 million for the North East economy each year, supporting over 2,000 tourism-related jobs.
This news follows the announcement that Braemar will be home-ported in Southampton for the 2016 season and will offer a series of river cruises.
(Photo credit to Fred. Olsen Cruise Lines)