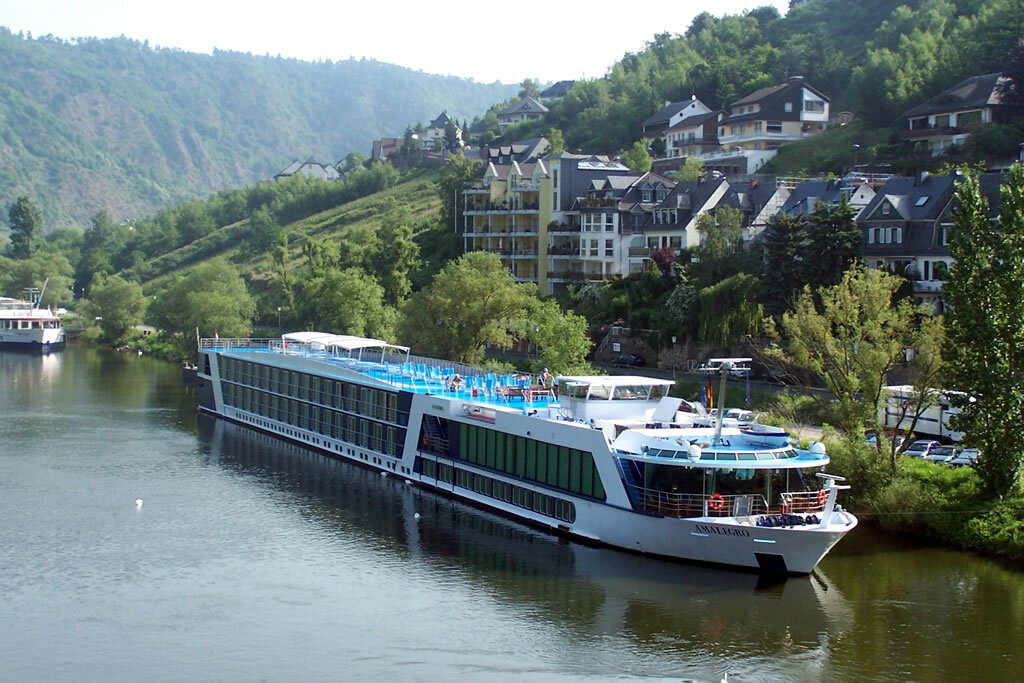 Going against the flow on AmaLegro
The success of a cruise can depend as much on fellow passengers as on the ship or the destination. During a river cruise along the Seine, the American guests turned out to be something of a disappointment. For some curious reason, I was reminded of the punning phrase "Those who jump off a bridge in
The success of a cruise can depend as much on fellow passengers as on the ship or the destination. During a river cruise along the Seine, the American guests turned out to be something of a disappointment.
For some curious reason, I was reminded of the punning phrase "Those who jump off a bridge in Paris are in Seine" came to mind as AmaLegro's gangway was raised and my river cruise got underway.
Fading twilight enveloped the Parisian version of the Statue of Liberty standing sentinel on the tiny Ile des Cygnes. This one-third scale copy, presented by the American community in Paris in 1889, turned out to be an unwitting symbol of my 388-mile round-trip voyage.
I have long held the belief that the ultimate success of a cruise is not solely dependent on the variety or beauty of the ports of call, the linchpin of felicity turns on one's fellow travellers. Fortunately the visual delights of the River Seine, the intriguing ports and attentive crew, more than compensated for the disappointments of my motley hearties.
Over the course of a seven-day cruise in June, several encounters with my travelling companions prompted me to come up with another aphorism: "You can take the tourist out of America but you
can't take America out of the tourist."
Their baseball caps might have been on the wrong way round, but this clan weren't backwards in coming forwards with their excessive demands and an occasional rancour that reduced the Cruise Manager to tears. The received wisdom is that American's don't do nuance, and let's face it you don't have to be George W. Bush to be caught in the headlights of crass stereotypes.
Before anyone accuses me of Americanophobia I would like to point out that I have several close friends from the Land of Uncle Sam. They are far from culture vultures, but are worldly-wise enough not wear T-shirts and blue jeans at the Captain's welcome dinner.
It was the nightly appointment with menus reflecting the cuisine of the region that appeared to be the most significant hurdle for many patrons of the Restaurant. I have it on good authority from the maitre d' that when the Chaîne des Rôtisseurs Dinner was featured there were 38 orders for cheeseburgers. It would appear that for many of my travelling companions from the New World, their only nod to local cuisine was French fries!
You can read the remainder of Gary Buchanan's article in the October/November 2015 edition of World of Cruising magazine. Subscribe today to receive future editions direct to your door.