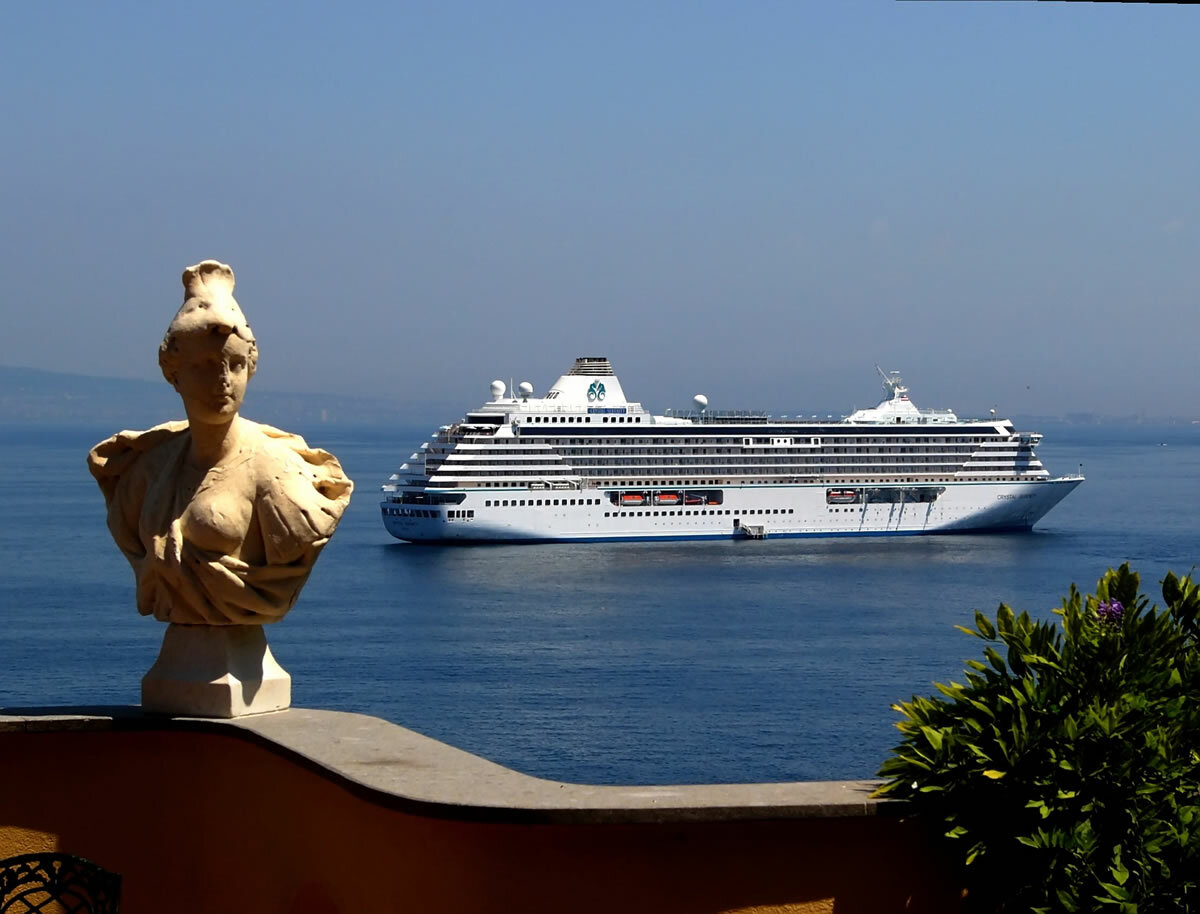 Gold and silver cruise celebrations for 2015
Anniversaries and significant commemorations are seized upon by the marketing gurus at cruise companies as an ideal opportunity to launch tactical promotions to hail their success and longevity. This year brings major golden and silver anniversaries, as well as a monumental milestone for Cunard as Gary Buchanan writes. While Princess Cruises pull out all the
Anniversaries and significant commemorations are seized upon by the marketing gurus at cruise companies as an ideal opportunity to launch tactical promotions to hail their success and longevity. This year brings major golden and silver anniversaries, as well as a monumental milestone for Cunard as Gary Buchanan writes.
While Princess Cruises pull out all the stops to celebrate their 50th anniversary, Crystal Cruises are marking 25 years since their founding in typical understated fashion. Cunard – the most famous name in maritime history – are marking their 175th anniversary in a series of events that will be covered here in glorious detail later in the year.
Princess Cruises' 50th anniversary
The birth of Princess Cruises can be traced back to the 1962 World's Fair in Seattle; local businessman Stanley McDonald came up with a plan to solve a shortage of hotel space by chartering several ships to offer accommodation. Three years later this entrepreneur – who was to become the founder of Princess Cruises – saw the potential of cruising as a holiday choice and chartered the Princess Patricia, which at the time was owned by the Canadian Pacific Railroad. He liked the name so much he christened his fledgling company Princess Cruises and began operating sailings to the Mexican Riviera.
In 1974, the company was bought by P&O, which at the time was the world's largest shipping company. By 1988 P&O/Princess Cruises had merged with Italian line, Sitmar Cruises and between 2001 and 2003, Carnival Corporation and Royal Caribbean Cruises fought a protracted battle to buy Princess. The victor was Carnival. The Love Boat debuted on American television in September 1977 and the simple, schmaltzy formula that revolved around the antics of the S.S. Pacific Princess's passengers brought a decade-long showcase for Princess Cruises and the link survives to this day.
Crystal Cruises' 25th anniversary
The largest shipping company in Japan – Nippon Yusen Kaisha (NYK) Line – decided to enter the cruise business in 1986. A dedicated department within the company was established to investigate the operation of cruise ships, with members of this unit sailing on more than a dozen vessels belonging to different lines before coming to the conclusion that joining the ultra deluxe segment would be the best choice. Crystal Cruises was formed, with headquarters in Los Angeles, reflecting the company's target market – America.
In 1988 the dimensions of the ship were determined: 50.000 GRT with a capacity for 960 passengers; furthermore, half the staterooms would have verandas, there would be a suite-only deck with butler service, as well as four suites which would be the most luxurious at sea. Construction took place at the Mitsubishi Heavy Industries shipyard in Nagasaki and two years later, in July 1990, Crystal Harmony was christened in the Port of Los Angeles by actress Mary Tyler Moore.
You can read the rest of Gary Buchanan's article on this year's cruise line anniversaries in the April/May 2015 edition of World of Cruising magazine available here. You can subscribe to our cruise magazine here.