Search for your ideal Cruise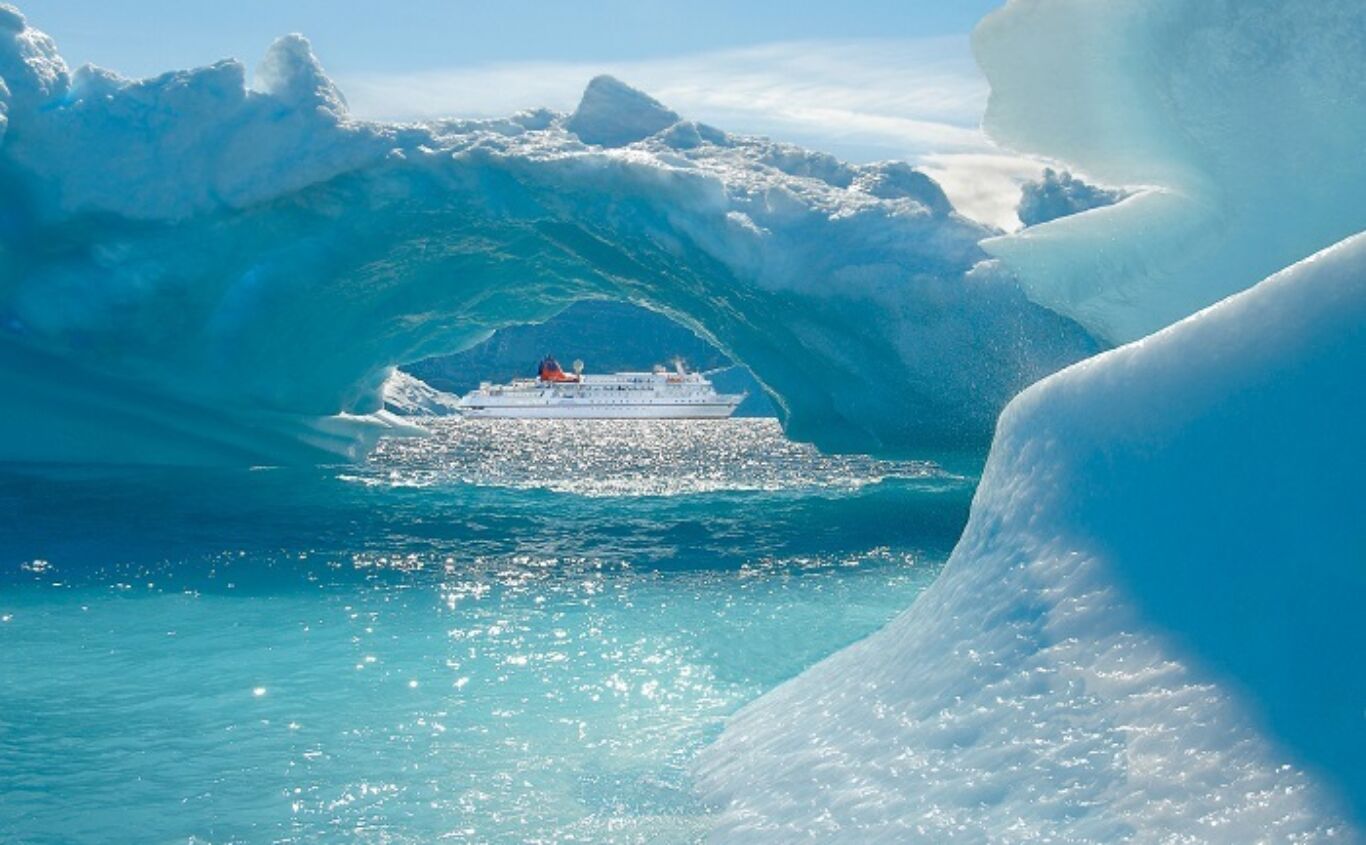 Hapag-Lloyd Cruises: two new expedition vessels
TUI Group opts for growth with Hamburg-based subsidiary Two new-builds in the 5-star expedition segment Scheduled for launch in the spring and autumn of 2019 Both vessels will have highest Polar Class designation for passenger ships with PC6 Hapag-Lloyd Cruises' fleet grows. TUI Group, the world's number one tourism group, will invest in two new-builds
TUI Group opts for growth with Hamburg-based subsidiary
Two new-builds in the 5-star expedition segment
Scheduled for launch in the spring and autumn of 2019
Both vessels will have highest Polar Class designation for passenger ships with PC6
Hapag-Lloyd Cruises' fleet grows. TUI Group, the world's number one tourism group, will invest in two new-builds for its Hamburg-based subsidiary Hapag-Lloyd Cruises.
The two, new, 5-star expedition vessels are scheduled for launch in April and October 2019, respectively, following 20 months of construction. Financial details of the transaction have not been disclosed.
Sebastian Ebel, member of the Executive Board of TUI Group in charge of Cruises: "The cruise business is one of the key elements of TUI's growth strategy. Our ambitions are underpinned by our investment in the two new ships for Hapag-Lloyd Cruises. Hapag-Lloyd Cruises' luxury and expedition cruise segments serve as world-class benchmarks."Karl J. Pojer, CEO of Hapag-Lloyd Cruises: "The former director Albert Ballin invented the modern cruise concept 125 years ago. We are perfectly positioned in the luxury market with our cruise ships "EUROPA" and "EUROPA 2". In this anniversary year, we are charting the course for the future. Already we operate successfully in our expedition segment, which offers growth potential for 5-star cruises. Our new-builds will help us to develop further the expedition segment and offer a modern interpretation. They will also serve to strengthen our leading position in this market, in particular at the international level."
The two ships will be built at the Norwegian Vard shipyard of Vard Holdings Limited, a shareholding of the Italian Fincantieri shipyard. The vessels will be equipped with state-of-the-art technological features and environmental technology. With PC6, the highest Polar Class designation for passenger ships, they will be able to cruise not only in polar regions in the Arctic and Antarctica but also in warm water destinations such as the Amazon. On-board Zodiacs will allow landings in otherwise inaccessible expedition areas. The ships will also feature a water sports marina.
Further information on the new-builds
5-star expedition segment
One new-build to serve German-speaking markets (Germany, Austria, Switzerland)
Other new-build to serve German-speaking markets and in addition Belgium, the UK, Netherlands and the US.
Identical ships, data for each ship:
GT 16,100
Length: 138 metres
Width: 22 metres
Draught: 5.4 metres
Passenger decks: 7
Cabins and suites: 120
Maximum passenger capacity: 240 persons
Crew: Up to 170 crew members
High ratio of balcony cabins
Restaurants: 3
Modern spa and fitness area
Reservations: International guests, as well as travel agencies, can now make use of Hapag-Lloyd Cruises' new free-of-charge phone numbers when requesting or booking a cruise.United Kingdom: 0800 0513 829, United States & Canada:877 445 7447 or 800 334-2724, Belgium:0800 79 421, the Netherlands:0800 0220 459; all other countries, please call +49 40 30703070 (English-speaking hotline) – or – send an e-mail to[email protected] or visit www.hl-cruises.com/contact-services for local agents.
For more information on Hapag-Lloyd Cruises' exciting destinations and itineraries, visit. All press releases and a picture gallery can be found at www.hl-cruises.com/press