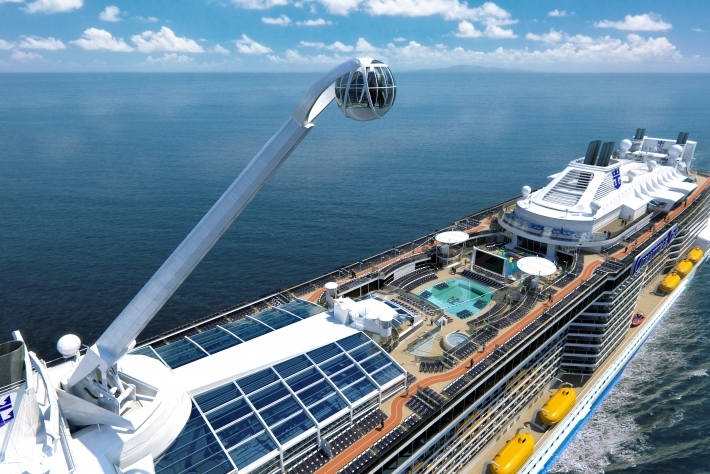 Happy NEW Year
This year should be a better year for both passengers and cruise lines than 2013. With Carnival Triumph in the rear-view mirror, 2014 will be a terrific year to take a cruise – the world will never have had as many ships sailing to as many destinations. There will be a nice showing of five
This year should be a better year for both passengers and cruise lines than 2013. With Carnival Triumph in the rear-view mirror, 2014 will be a terrific year to take a cruise – the world will never have had as many ships sailing to as many destinations.
There will be a nice showing of five new ships, the first two replicas of previously introduced ships (Norwegian Cruise Line's Norwegian Getaway and Princess Cruises' Regal Princess) but the third will be the first new ship built for TUI Cruises, Mein Schiff 3. Costa Cruises' Costa Diadema is a ship design previously introduced by sister company Carnival in 2008.
The most anticipated debut is undoubtedly Royal Caribbean's Quantum of the Seas, the line's eighth generation of ships and the world's third largest and longest at 168,000 tons and 4,180 passengers. When the unique North Star arm is fully extended, passengers will soar 305ft above the ocean and, for the first time, will come eye-to-eye with the Statue of Liberty in New York.
Besides Royal Caribbean's previously introduced surfing and boogie boarding pool, Quantum will be the first ship to have a sky-diving simulator, indoor basketball court, roller-skating and even bumper cars.
Taking cabins to another level, Quantum will no longer have traditional inside cabins as they will be transformed into 'virtual view' balconies, complete with floor-to-ceiling LED monitors with the same views as actual balconies. Bottom line, this ship will be a game changer with innovations never imagined aboard a cruise ship.