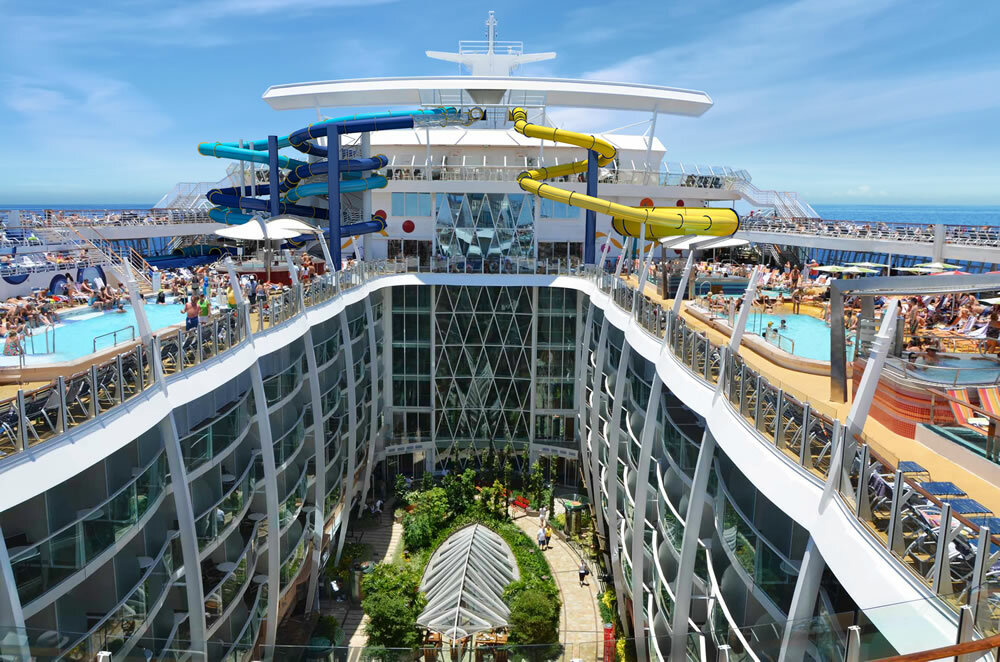 Harmony of the Seas itineraries announced
Royal Caribbean have released details of the itineraries planned for Harmony of the Seas' maiden season. As we reported previously, Harmony of the Seas is due to be delivered in April 2016. We can now reveal that Harmony of the Seas will be home-ported in Barcelona for her inaugural summer 2016 season. She will sail
Royal Caribbean have released details of the itineraries planned for Harmony of the Seas' maiden season.
As we reported previously, Harmony of the Seas is due to be delivered in April 2016. We can now reveal that Harmony of the Seas will be home-ported in Barcelona for her inaugural summer 2016 season.
She will sail a round-trip, seven-night Western Mediterranean itinerary. Guests will also be able to board in Civitavecchia on seven-night round-trips too. Sister-ship Allure of the Seas is currently operating this dual-port boarding system for her summer 2015 deployment, sailing from both Barcelona and Civitavecchia (for Rome) and calling in to the ports of Palma (Majorca), Marseilles (France), La Spezia (for Florence and Pisa; Italy), and Naples (Italy).
Following a transatlantic crossing (expected to take place in October 2016), Harmony of the Seas will then home-port in Port Everglades in Fort Lauderdale, sailing a seven-night Eastern and Western Caribbean itinerary for winter 2016-17 in tandem with sister-ship Allure of the Seas. Following a summer season of sailing a Western Caribbean and two new Eastern Caribbean itineraries in summer 2016, Oasis of the Seas will then be redeployed to Port Canaveral further up the Florida coast for winter 2016-17.
Itineraries are due to go on sale later this month.
(Rendering credit to Royal Caribbean)