Search for your ideal Cruise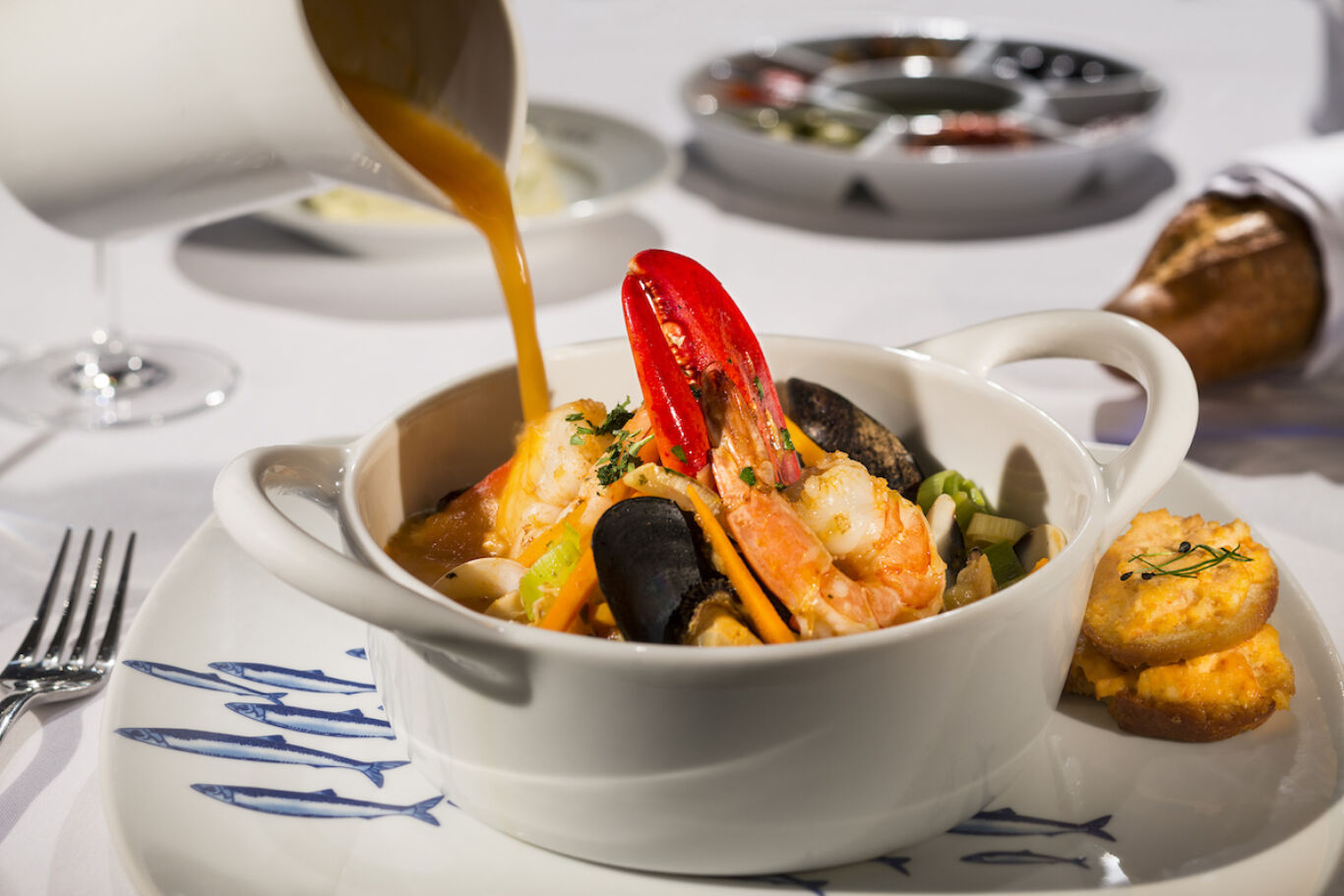 Holland America Line introduces Rudi's Sel de Mer pop-up
Holland America Line is honoring its Master Chef and culinary consultant Rudi Sodamin, the creator of Sel de Mer aboard ms Koningsdam, by launching the French brasserie as a pop-up in the Pinnacle Grill and naming it Rudi's Sel de Mer. Six ships in the fleet will feature the pop-up, including ms Eurodam, ms Nieuw
Holland America Line is honoring its Master Chef and culinary consultant Rudi Sodamin, the creator of Sel de Mer aboard ms Koningsdam, by launching the French brasserie as a pop-up in the Pinnacle Grill and naming it Rudi's Sel de Mer.
Six ships in the fleet will feature the pop-up, including ms Eurodam, ms Nieuw Amsterdam, ms Noordam, ms Oosterdam, ms Westerdam and ms Zuiderdam.
Launched on Koningsdam, Rudi's Sel de Mer will offer a version of the menu of classic French dishes including locally sourced seafood served in a setting that will transform the Pinnacle Grill alternative dining venue into an intimate brasserie with custom décor, plates, menus and uniforms reflecting the ambiance of the original Koningsdam restaurant.
A specially crafted cocktail and wine menu also will be featured. Rudi's Sel de Mer will be offered once on seven-day cruises and twice on cruises longer than ten days.
Chef Rudi has also created Food Faces art for the show plates made by Bernardaud, the leading French manufacturer of Limoges porcelain. Each artistic culinary plate portrays a work of art — from food.
"Sel de Mer onboard Koningsdam is extremely popular among our guests and one of the most talked about dining experiences in the industry," said Orlando Ashford, president of Holland America Line. "The restaurant showcases our commitment to providing our guests with unrivaled dining options, and launching it as Rudi's Sel de Mer on six more ships as a pop-up will allow more of our guests to see what the buzz is all about and indulge in its phenomenal cuisine."
Rudi's Sel de Mer is set to debut in 2017 on ms Nieuw Amsterdam on 31 March, ms Oosterdam on 11 May, ms Eurodam on 24 May, ms Westerdam on 12 June, ms Noordam on 2 Oct. and ms Zuiderdam on 10 Nov.
There will be a set price of $49 per person for dinner (approximately £40), and reservations are recommended.
For more information, to request a brochure, or to book, contact Holland America Line on www.hollandamerica.co.uk or call 0843 374 2300.