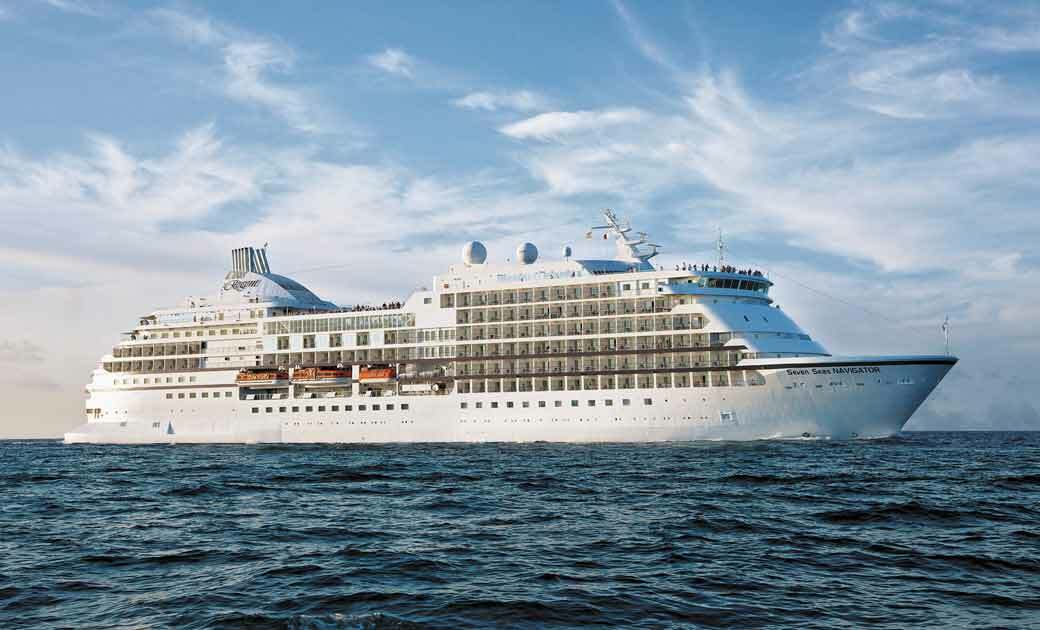 How to cruise around the world in all-inclusive luxury
If you're planning to raid the pension pot, or believe there's a Lottery win written in the stars, then you might be thinking of a world cruise. And 2017 is going to bring a couple of corkers in all-inclusive luxury. Regent Seven Seas Cruises is planning its first for six years, with Seven Seas Navigator
If you're planning to raid the pension pot, or believe there's a Lottery win written in the stars, then you might be thinking of a world cruise. And 2017 is going to bring a couple of corkers in all-inclusive luxury.
Regent Seven Seas Cruises is planning its first for six years, with Seven Seas Navigator making a 128-night round-trip voyage from Miami departing January 5.
One day later, Silversea's Silver Whisper sets out from San Francisco for a 116-day cruise that will end in Monte Carlo.
Navigator will call at 61 ports in 31 countries on its east-bound transit; Silversea tops that with 62. And while we're comparing the two, Whisper's lowest fare is advertised at £39,750, while Navigator started at a mere £36,299, although these Deck 5 window suites are already sold out. The cheapest available option is now a £42,699 veranda suite; top price is £103,199, but that's sold out as well. On Silversea, the fares go up to £125,150 for the Owner's Suite. Don't forget the fares are per person, based on two sharing – so that's a cool quarter million for a couple.
Unlike on most cruises, however, passengers on these circumnavigations need not be too concerned about running up huge bills while aboard. Both ships are all-inclusive so meals, drinks, and many excursions come at no extra cost.
Graham Sadler, UK and Europe MD for Regent Seven Seas Cruises, said: "Our World Cruise aboard Seven Seas Navigator will be the trip of a lifetime as we provide guests with the rare opportunity to see the world in one luxurious voyage."
The 2017 World Cruise begins with a one-night, pre-cruise hotel stay and gala dinner at the historic Biltmore Hotel in Miami. After departure, Navigator will cruise the Caribbean with a stop in George Town in the Cayman Islands and a call in Cartagena, Colombia before making its way to the Pacific Ocean through the Panama Canal.
There will be scenic calls at several Central American coastal cities and a cruise along the Baja coast before San Diego and Los Angeles. From there, the ship will head to to the islands of Hawaii, French Polynesia, American Samoa, Fiji and New Zealand, and explore the east and north coasts of Australia.
Navigator will then traverse the Timor Sea en route to Indonesia before sailing across the Java Sea and Indian Ocean to Singapore. From there, guests will pass through the Strait of Malacca heading to Thailand before cruising the Andaman Sea to Myanmar, followed by four ports of call in India. A north-western passage across the Arabian Sea and the Gulf of Oman through the Straits of Hormuz will bring the ship to the United Arab Emirates before it cruises to Oman, through the Gulf of Aden and into the Red Sea to call on Jordan, Israel and Egypt.
The global adventure continues with the Suez Canal, Cyprus, Greece and Turkey, and then cruising the Dardanelles, and a return to Greece. Next up, Italy, Monaco, France, Spain and Gibraltar before a call in Madeira and return to Miami.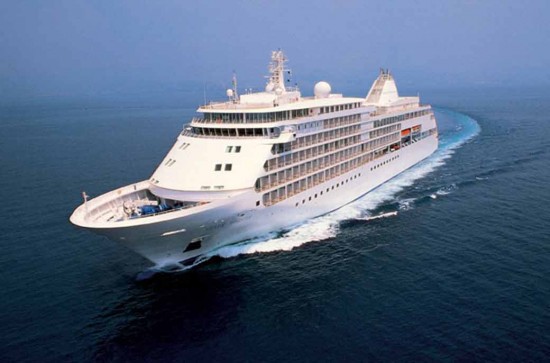 Whisper's itinerary takes the ship (above) from San Francisco to Hawaii and cross the International Date Line to the South Pacific, New Zealand, and Australia. Then, weaving her way through such tropical wonderlands as Bali and Sandakan, she will arrive at the shores of Shanghai, Hong Kong, and Singapore, before setting a course for the ancient temples of India, Arabia's desert dunes, and the capitals of the Mediterranean.
"World voyages are all about cultural immersion, new discoveries, and having time to get to know your fellow travellers," said Lisa McAuley, Commercial Director, UK and Ireland. "Our intimate Silver Whisper accommodates just 382 guests, providing the perfect ambiance where guests can mingle and form lasting friendships as they experience some of the most fascinating and secluded places on Earth."