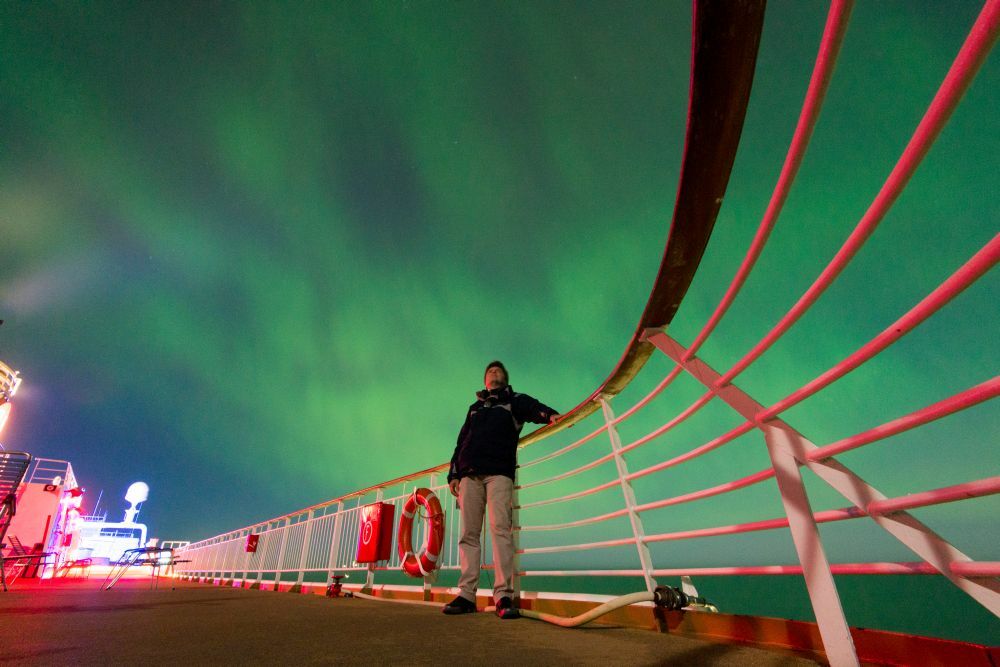 Hurtigruten extends its Northern Lights promise
Hurtigruten has extended its Northern Lights promise which offers passengers a free cruise if the Aurora Borealis is not seen during their voyage. The offer was previously only valid on bookings made up to the end of August 2015 on departures up to the end of February 2016. Now Hurtigruten are so confident of guests
Hurtigruten has extended its Northern Lights promise which offers passengers a free cruise if the Aurora Borealis is not seen during their voyage.
The offer was previously only valid on bookings made up to the end of August 2015 on departures up to the end of February 2016. Now Hurtigruten are so confident of guests experiencing the Aurora Borealis, that all new bookings for the 12 day 'Classic Round Voyage' departing between October 2015 and March 2016 inclusive will be eligible, regardless of how far in advance they are booked.
The 2015 Northern Lights season began this week with a display so vivid they were seen as far south as Oslo. Hurtigruten's ships sail along the Norwegian coast, away from the effects of urban light pollution and directly beneath the Aurora Oval (the epicentre of Northern Lights activity).
A Northern Lights Occurrence is defined as a sighting from the vessel which is both recorded by the ship's deck officers and announced to passengers on-board. If the lights don't make an logged appearance during their voyage, guests will be offered the choice of a free 7 day Classic Voyage North (Bergen to Kirkenes), or 6 day Classic Voyage South (Kirkenes to Bergen) in an inside twin cabin (voyage-only, b&b basis), departing between October 2016 and March 2017.
Hurtigruten is also running several promotions alongside its Northern Lights promise. Solo passengers booked on a Norwegian Coastal Voyage this year will not pay single supplement on selected dates until December 2015. The cruise line is also offering free flights from a London Heathrow or Gatwick airport and a limited wine or beer package on selected 12 day Classic Round Voyages departing between October and December 2015.
Prices start from £1,197 per person based on two sharing an inside cabin on a full board basis, including free flights and a wine package, on a choice of dates (including 30 October 2015). Regional flights are available for small supplement.
(Photo credit to Magnus Sabel; Hurtigruten)