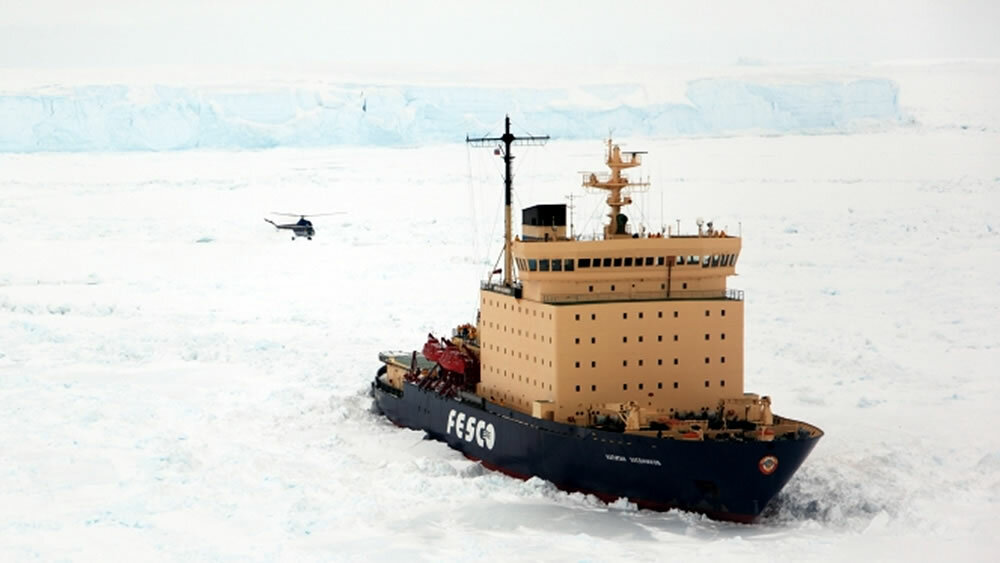 Icebreaker Kapitan Khlebnikov returns to Quark Expeditions
Polar expedition company Quark Expeditions has recommissioned icebreaker Kapitan Khlebnikov to offer unique Arctic expedition experiences for the 2015/16 season. Khlebnikov is a renowned expedition ship, having tied Norwegian explorer Roald Amundsen's record for reaching 78° South in 1996. Later that season, Khlebnikov became the first ship to circumnavigate Antarctica with passengers and remains the
Polar expedition company Quark Expeditions has recommissioned icebreaker Kapitan Khlebnikov to offer unique Arctic expedition experiences for the 2015/16 season.
Khlebnikov is a renowned expedition ship, having tied Norwegian explorer Roald Amundsen's record for reaching 78° South in 1996. Later that season, Khlebnikov became the first ship to circumnavigate Antarctica with passengers and remains the only passenger vessel on the planet to have circumnavigated the Seventh Continent twice. Originally designed to withstand the harsh Siberian ice conditions, Khlebnikov is able to depart earlier in the season, cutting pack ice through the Northeast and Northwest Passage. It already has the distinction of having transited the Northwest Passage more than any other passenger ship in history.
A true icebreaker, Khlebnikov was purpose-built in Finland in 1981 for crushing through strong sea ice, its ice-cutting capabilities vividly depicted in the new video. Nine years later, it was refitted as a passenger expedition ship, and now features 51 cabins, a dining room, a lounge and bar, heated indoor plunge pool, sauna, theatre-style auditorium, complimentary alcoholic and non-alcoholic drinks and a Polar Boutique.
In 1992, Khlebnikov joined the Quark Expeditions fleet and served as its flagship icebreaker until 2012.
Andrew White, Quark President, said "A voyage aboard Khlebnikov is one of the most true and rare polar expeditions available to passengers today. Returning passengers and staff alike are delighted to see her back in action and better than ever. Ice-strengthened ships take us to incredible Polar Region destinations in season, but as a purpose-built icebreaker, it offers a pioneering experience few will experience in their lifetime. On it, we're able to visit polar locations inaccessible by most other passenger expedition vessels."
Quark passengers have a selection of four Arctic Khlebnikov itineraries. If taken consecutively, Arctic Icebreaker Expeditions cumulate in an epic, 75-day Arctic circumnavigation – the Arctic Icebreaker: Arctic Circumnavigation – a monumental, historic voyage departing 10 July 2016.
(Photo credit to Quark Expeditions)