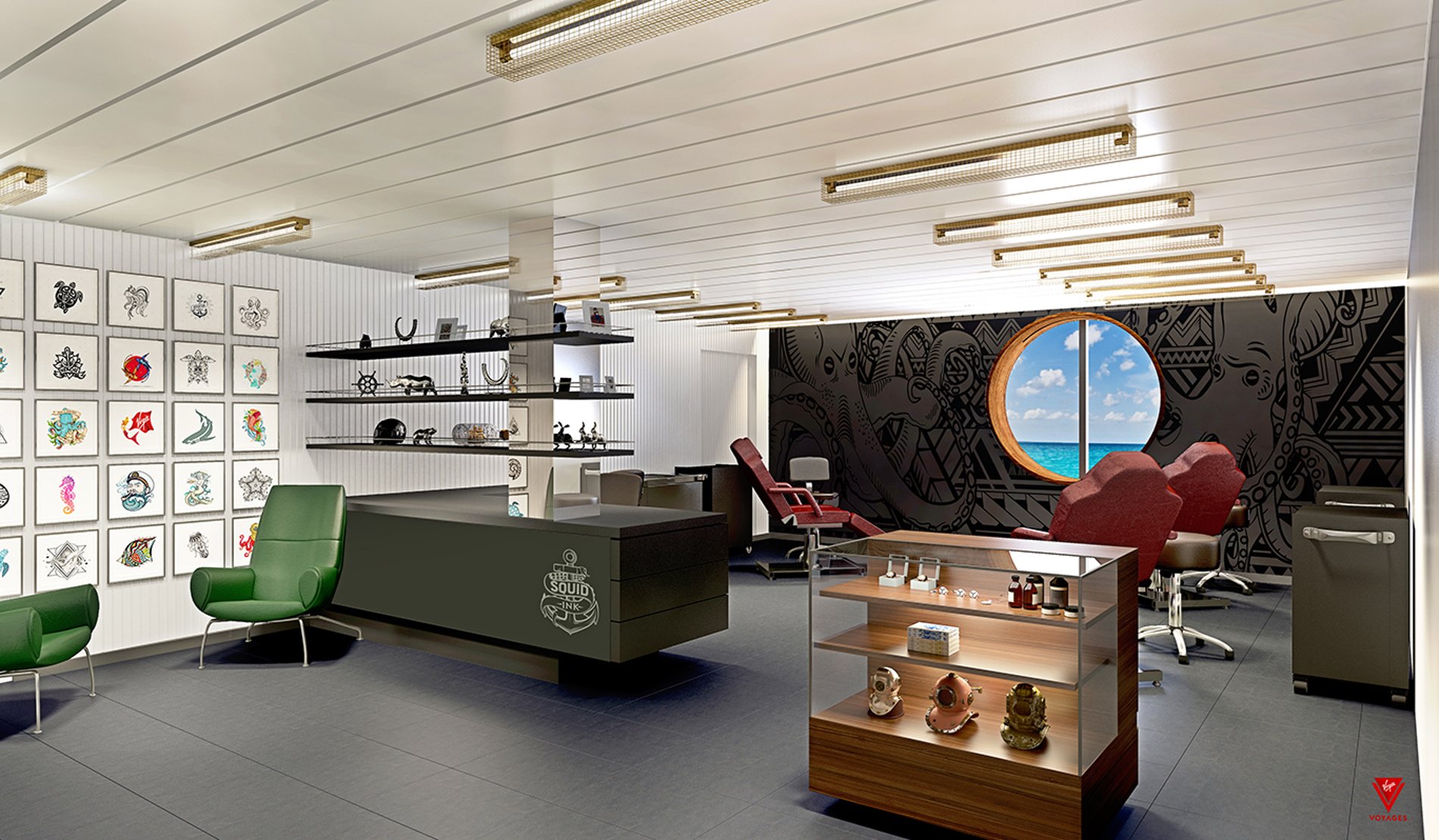 Ink-redible: Virgin Voyages to have first tattoo parlour at sea
Scarlet Lady will have her own onboard tattoo parlour when she launches in 2020
Scarlet Lady will have her own onboard tattoo parlour when she launches in 2020
We've all been there. It's closing in on midnight and you're thoroughly enjoying your sixth or seventh 'Cocktail of the Day' and suddenly you think to yourself, 'Sod it. I'm getting a tattoo'.
Now, in the dark old days of cruising, there was simply no way to capitalise on these objectively bad thoughts.
But now, in news we can safely say nobody saw coming, you can thanks to Virgin Voyages.
Yes, it has been announced that the line's upcoming first ship Scarlet Lady will have its own onboard tattoo parlour called Squid Ink.
They've even teamed up with ink industry favourites World Famous Tattoo Ink to make sure the standard is as high at sea as it is on land.
Meaning when Virgin Voyages' Scarlet Lady sets sail in 2020, she will have two full-time resident tattoo artists on board.
Squid Ink will also feature a star-studded line-up of guest artists including the tattoo industry's most sought-after trendsetters and celebrity artists, such as surrealist specialist artist Arlo DiCristina and illustrative specialist Jime Litwalk.
Virgin Voyages will also encourage its crew members to express themselves through tattoos if they wish, whereby in a move unique for the cruise industry, the company has indicated that the hiring of shipboard candidates with visible tattoos is acceptable.
"Tattooing is a time-honoured seafaring tradition, and we're continuing that legacy with rock and roll style by bringing some of the best ink artists to sea," said Tom McAlpin, president and chief executive officer for Virgin Voyages.
"Our sailors are looking to make lifelong memories, and we think there's no better way to commemorate their first voyage with us than with a souvenir they'll never lose track of."
Personally, we can't wait to get onboard and return with a 'mom' tattoo or a cruise ship on the back of the neck or even a sleeve of Richard Branson's face.
Not going to be easy explaining that one to the office on Monday morning…