Search for your ideal Cruise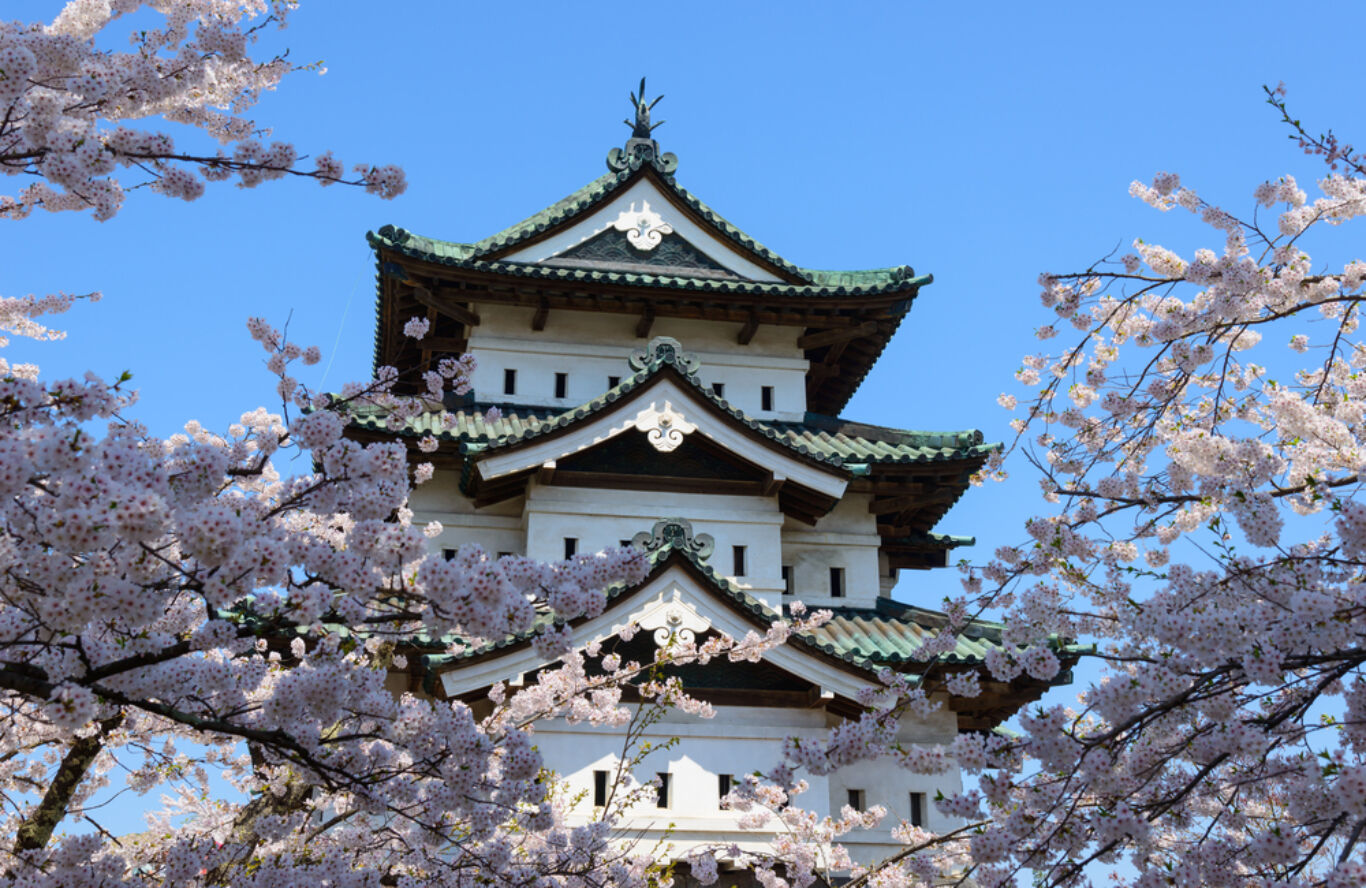 Japan – Land of the rising cruise calls
With its ancient temples, hi-tech marvels, dazzling gardens and stunning scenery, japan has always been a dream destination. But now is the time to discover it for real… By Lesley Bellew The land of the rising sun is currently seeing another kind of upswing. With 256 cruise calls scheduled for 2016 – up from 71
With its ancient temples, hi-tech marvels, dazzling gardens and stunning scenery, japan has always been a dream destination. But now is the time to discover it for real… By Lesley Bellew
The land of the rising sun is currently seeing another kind of upswing. With 256 cruise calls scheduled for 2016 – up from 71 in 2015 – it's one of the fastest growing destinations on Earth, and passengers who want to see the "real Japan" have more opportunities than ever. What's more, with the country hosting the Rugby World Cup in 2019 and the Olympics in 2020, it's a trend that's set to continue.
"There's been strong demand from the UK market over the past couple of years," says Tony Roberts, Vice President of Princess Cruises, which featured 23 itineraries to Japan in 2015 but has 80 cruises planned for 2016, most starting from Tokyo (Yokohama) or Kobe. "We've seen a large increase in short voyages around Japan, which allow UK guests to combine a cruise with a land holiday, and there are also the longer 14 to 20-night cruises, which allow for a more immersive experience." However you choose to go, with smaller ports now opening for cruise business it's never been easier to explore this amazing country's ancient history and culture, its countryside, arts and industrial heritage. Here's a taster of what you can expect…
AOMORI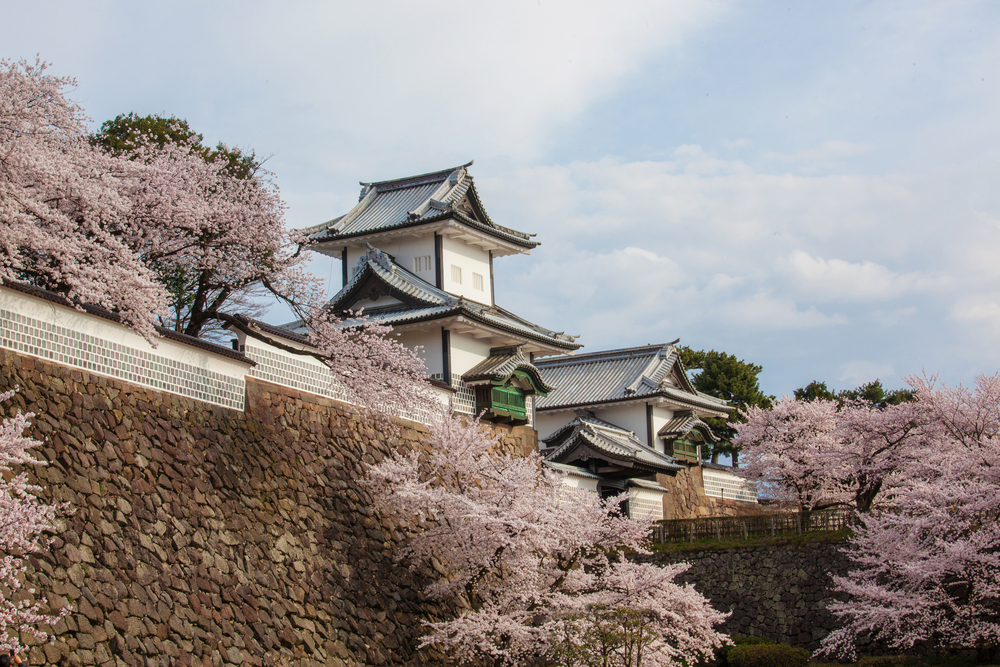 See some of the best cherry-blossom displays anywhere in the world with a visit to beautiful Hirosaki Park. The cloud-like flower clusters are the result of a pruning technique borrowed from the region's apple growers, and the blossom from 2,600 trees fills the air with delicate fragrance.
Aomori is at the northern tip of Japan and winter snowfall often lingers until April even early May, offering wonderful scenes of blossom set against the snowy mountains. And when night falls, Hirosaki Castle and the trees are illuminated, casting an unforgettable reflection on the moat.
Cruise tours also include a visit to the stunning waterfalls of Oirase and a boat trip across Lake Towada-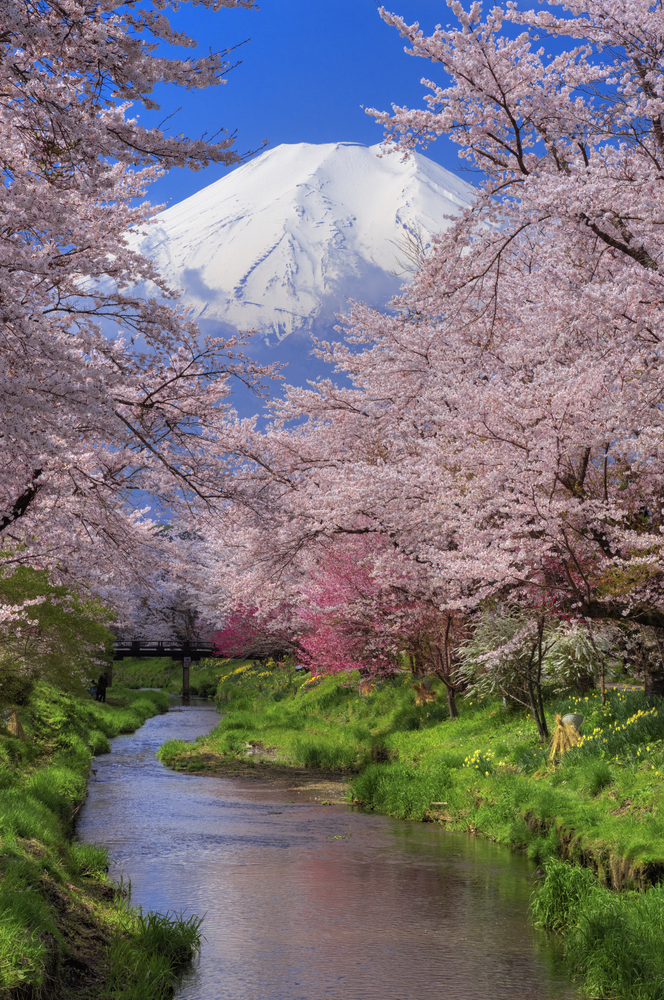 ko. Formed by a double volcanic crater, its waters are so clear that you can see at least 10 meters into its depths. Further attractions include the Aomori Museum of Art, with work by the 20th century Modernist master Marc Chagall. If you like your art a little less highbrow, the local crafts are charming, and the villagers of Inakadate are renowned for making wonderful patterns from colourful varieties of rice.
What to buy: Kogin-zashi embroidery and beautiful Tsugaru lacquerware
KANAZAWA
The capital of Ishikawa Prefecture is on Japan's west coast. When ships sail in the locals put on traditional dress to create a warm welcome at the quayside with dance, music and entertainment. Cruise guests can explore history in the preserved Edo-period districts or experience the best of present-day Japan with a trip on the 200mph Shinkansen bullet train (just two-and- a-half hours to Tokyo).
Tour destinations include Kenroku-en, a 17th century castle garden celebrated for its classic landscape design featuring ponds and streams, and Kanazawa Castle Park, much prized for its spectacular blossom displays.
There is much more to see, including the Higashi Geisha District, Nomura Samurai House and the 21st century Geisha Museum of Contemporary Art. The Shirakawago Village World Heritage Site and the Tateyama Mountain Route are also on many cruisers' itineraries, so the only problem you'll have is knowing which excursions to choose.
Worth taking home: Gold leaf and lacquerware.
KITA-KYUSHU
After a century or more as a heavy industry zone, KitaKyushu has been transformed into an Environmental Model City, promoting green industry and recycling.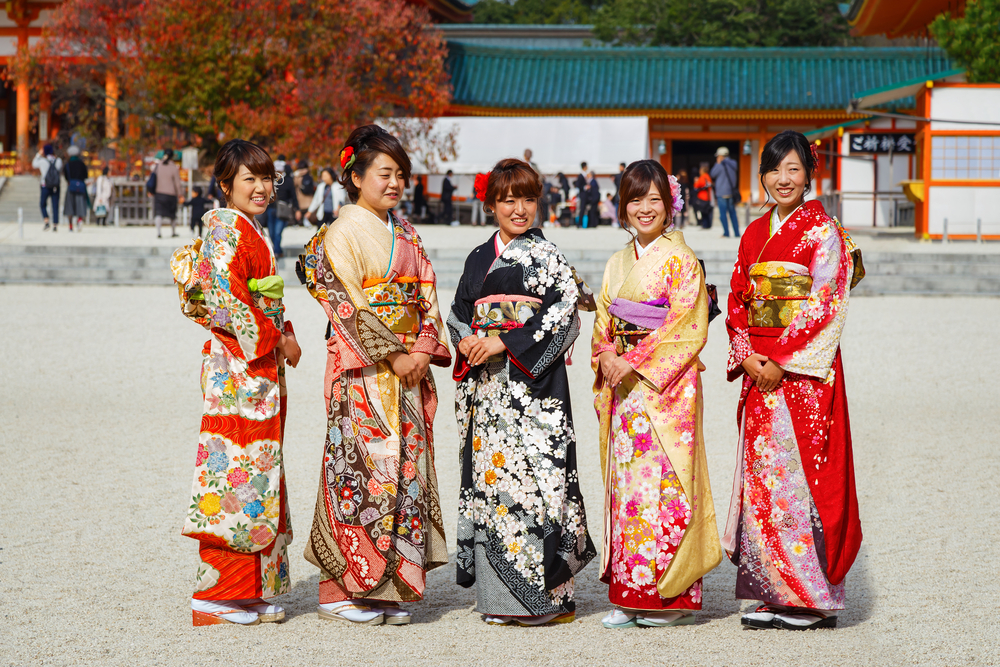 Among the must-see sights is the Kawachi Fuji Wisteria Garden, with tunnels of purple, pink and white fronds in full bloom from the end of April. Limestone caverns and trekking expeditions are also popular for visitors to the region, as well as trips to the stunning Sugao No Taki waterfall – a cool and soothing spot in the summer heat. Mount Sarakura is easily accessible by cable car for views over the city, while those splashing out on pre or post extension cruises may like to immerse themselves in Japanese communal bathing at the Kawachi reservoir. Don't worry about being naked at the onsen (hot spring) – bathers are provided with a hand-towel to cover their modesty.
If you're not quite ready to strip off in front of strangers, cruise tours also include kimono fashion shows and green-tea tasting.
Foodie heaven: Try tempting delicacies such as blowfish, soba noodles, crab and oysters.
KOBE
Kobe is a stylish city squeezed between the sea and the Rokko mountains (cruise passengers may recognise it from the Connery-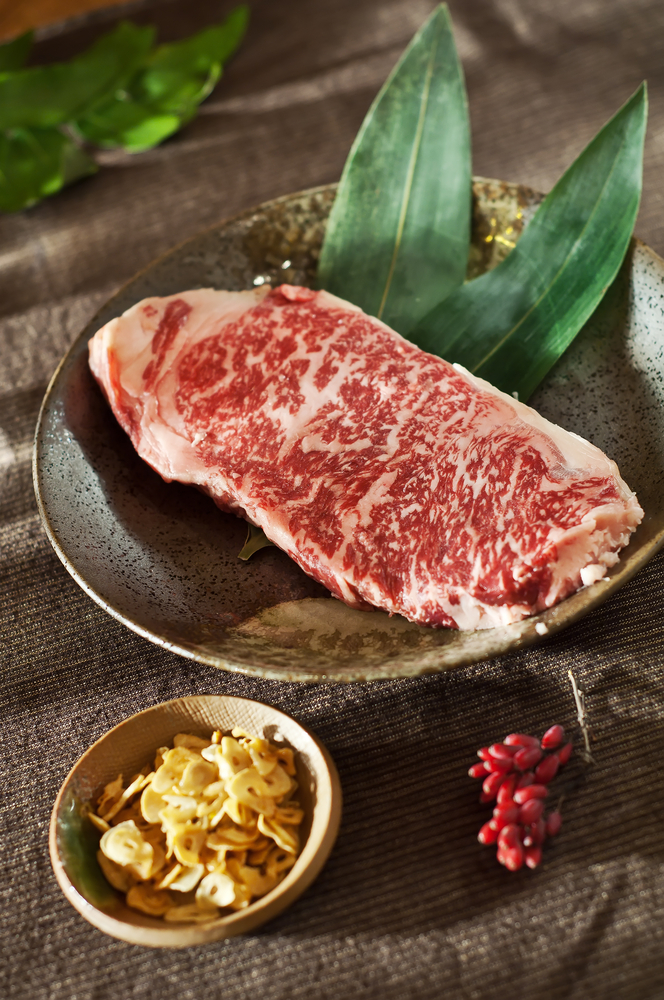 era Bond film You Only Live Twice). Most sights can be reached on foot or from the train station, and you'll want to explore the scenic Kitano-cho district, where many Westerners settled as Japan opened up to trade in the mid-19th century.
Another essential is a visit to the nearby Nunobiki waterfalls, which are considered divine by the Japanese and have been celebrated in art and literature for centuries (some of the poems are reproduced on stone tablets at the site).
Most of us know Kobe from the world-famous marbled beef that's raised there. From a special herd of Wagyu cattle that never numbers more than 3,000, this most exclusive of delicacies is said to be a life-changing experience. It will certainly have an effect on your bank balance, so cruise passengers looking to treat themselves should chat to local guides or visit the eating-out website www.gnavi.co.jp/en to find the best places to enjoy it.
One for the road: Wash down your meal with a glass of saké made in Kobe's Nada district.
NAGASAKI
Remember the TV series Shogun in the early 1980s? The main character was based on William Adams, a Kentish navigator who, in 1600, became the first Englishman to reach Japan and the first to become a Western Samurai. One of 23 survivors from a wrecked Dutch East India Company trading vessel, his knowledge of mathematics and navigation led him to become a key advisor to the Shogun Tokugawa Ieyasu.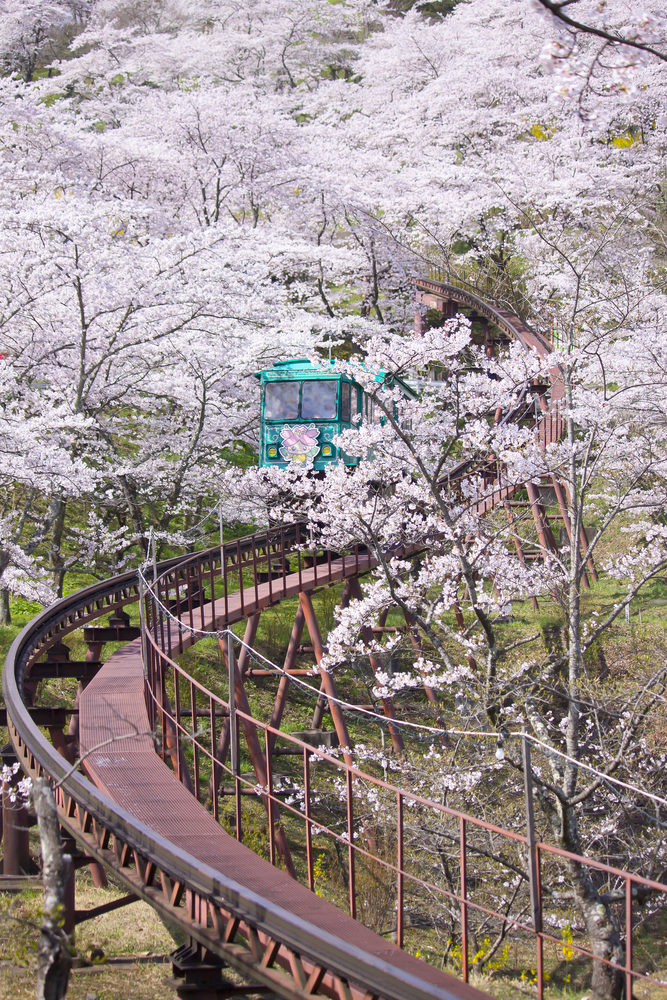 Adams often expressed his wish to return to his homeland but was never allowed to leave. He died in Japan at the age of 55 and was buried in Hirado, Nagasaki. A memorial can be seen on the hilltop of Tsukayama Park (for a little background reading in your cabin, James Clavell's 1975 novel Shogun is a must).
Outside the city, the abandoned island of Hashima is another fascinating place to visit. This off-shore mining community thrived from the 1890s but when the mine closed in 1974 it became deserted and is now a UNESCOWorld Heritage site.
Mountains rise on three sides of Nagasaki so the best way to enjoy a view of the city is to ride in the glasspanelled ropeway to the peak of Mount Inasa. Almost everything you see below you will be post-war, because of the devastation caused by the atom bomb of August 9, 1945. The US attack hastened Japan's surrender in World War Two but at the cost of some 80,000 civilian lives. Those are commemorated today at the Peace Park, the Atomic Bomb Hypocenter and Nagasaki Atomic Bomb Museum, all of which focus on a message of world peace.
Back to nature: Take a trip to the Kujuku Islands national park, an archipelago of more than 200 thickly wooded outcrops whose waters are rich in oysters and pearls.
SAKAI
Japan's cartoon culture, known as manga, is now a global phenomenon, especially among teenagers. Fans will love Sakai – or Sakaiminato, as it is officially known – because the entire downtown area is dedicated to manga artist Mizuki Shigeru.
But Sakai is also steeped in ancient legend. Home to the Yokai, supernatural monsters and spirits from Japanese folklore, it's regarded as the birthplace of Japanese mythology, and you can see well over 100 Yokai bronze statues on the short walk from the port to the main shopping area and restaurant district.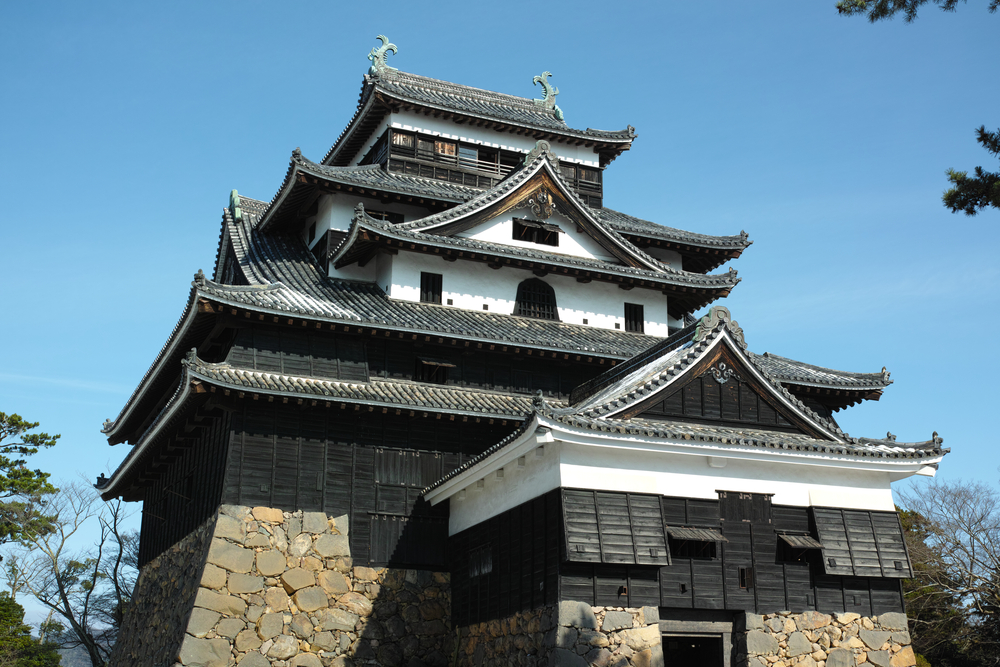 There's so much else to do here. Mount Daisen, Yushien gardens, Tottori sand dunes, Oki national park and Matsue castle – an official Japanese National Treasure – all make fascinating cruise tours. And fishing is one of the city's main industries, so foodie visitors can explore no less than three major markets close to the harbour.
Need to know: Sakai is close to Korean, Chinese and Russian ports and is included in cruise itineraries from Shanghai to Busan. Sakai's new port will open in 2020.
Who Calls in?
The Japan National Tourism Organization (JNTO) confirms that cruise bookings to Japan rose from 170,000 guests in 2013 to one million in 2015 and expects the figure to go well above the million mark in 2016. Cruise lines sailing to the Land of the Rising Sun in 2016 include:
■ AZAMARA CLUB CRUISES
■ CELEBRITY CRUISES
■ COSTA CRUISES
■ CRYSTAL CRUISES
■ CUNARD LINE
■ HOLLAND AMERICA LINE
■ MSC CRUISES
■ OCEANIA CRUISES
■ PRINCESS CRUISES
■ NOBLE CALEDONIA
■ P&O CRUISES
■ REGENT SEVEN SEAS
■ ROYAL CARIBBEAN
■ SEABOURN
■ SILVERSEA CRUISES