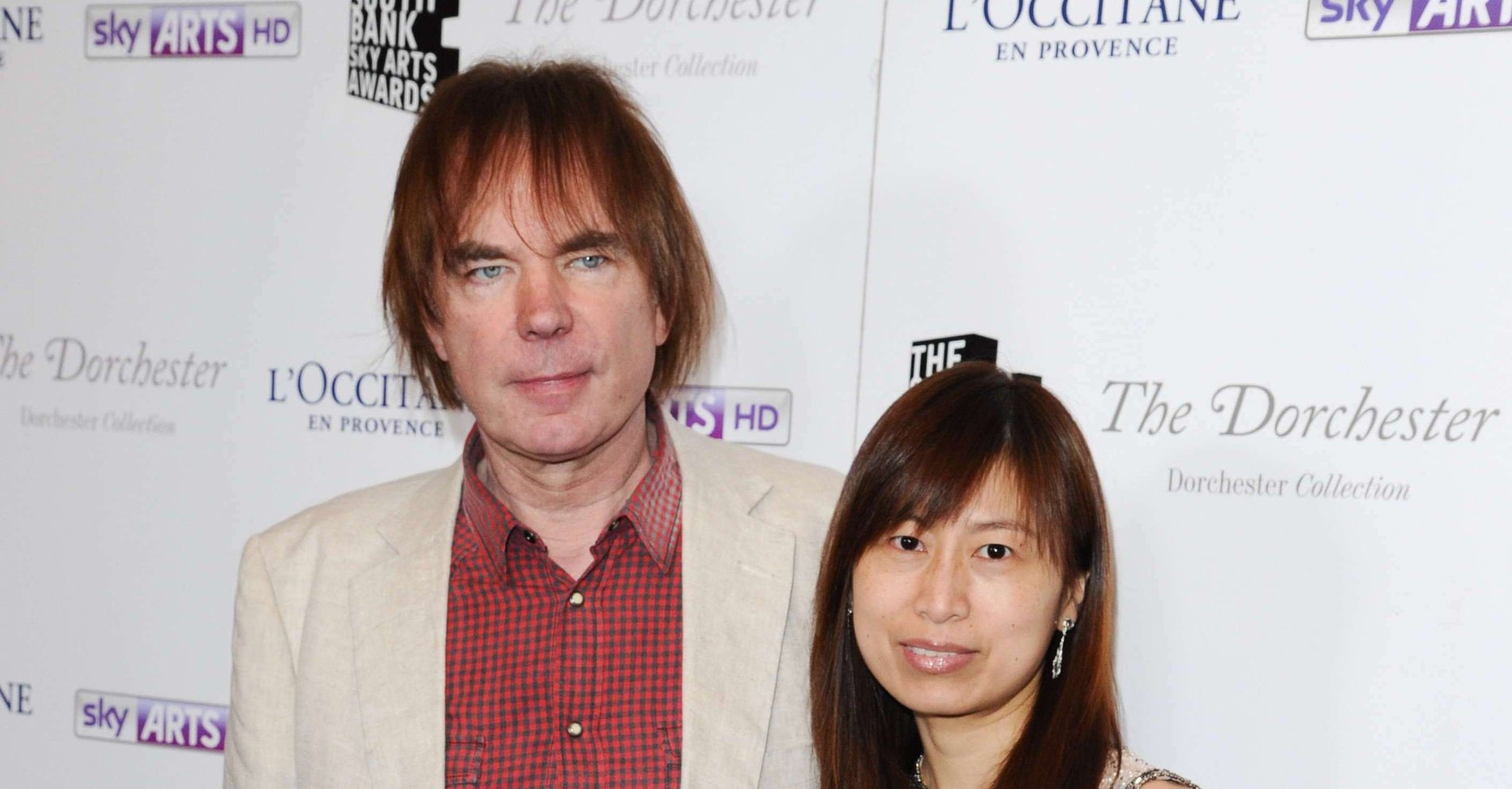 Julian Lloyd Webber: 'I will wear a tie if I really have to!'
The virtuoso will be travelling without his cello – or his daughter – but he'll be taking more than one tie on a cruise with his cellist wife, alongside Katherine Jenkins and Alfie Boe
The doyen of British cellists isn't exactly a fan of dressing up – a requisite of most voyages – but he's willing to make an exception just this once.
"I'll put on a tie if I have to," he smiles. "I do own more than one, you know."
The neckwear will come in handy when Julian, 66, joins his cellist wife Jiaxin Cheng, as well as Katherine Jenkins, Alfie Boe, Ruthie Henshall and the National Symphony Orchestra, aboard Celebrity Silhouette's "Bravo! A Cruise of the Performing Arts", which sets sail from Southampton on May 19.
The world-renowned mezzo soprano, tenor and musicians will take it in turns to perform in the Silhouette theatre while the ship sails to Bilbao and back.
"I know Katherine, Alfie, Ruthie and the others already, and they're all incredible," says Julian."My wife will be playing and I will introduce her. It's very informal and for my turn I will show some clips of me playing, as well as taking questions from the audience. It will be fun – and we'll have some time to ourselves when we're not performing, so we can go and explore ashore."
Julian met the musician who was to become his fourth wife while touring New Zealand in 2006. They married three years later and have a daughter – six-year-old Jasmine Orienta – but she won't be joining them on Silhouette.
"We need to focus on performing, so she will be staying at home with family. We haven't even told her we're going away," Julian laughs. "She won't want to be left behind, so we'll tell her much nearer the time."
Also missing will be his precious cello. Julian had been wedded to his 1690 Stradivarius since acquiring it – with the help of a mortgage – in 1983 ("I didn't choose the cello, it chose me," he has said. "It was worth every penny and it came to define my sound"). But then, in 2014, tragedy struck.
"In the middle of a concert I lost all control in my bowing arm," he told reporters at the time. "It was the most frightening and horrible experience. I really thought I was going to drop the bow."
The problem turned out to be a herniated disc that was pressing on his spinal canal. Surgery was ruled out because it might have left him paralysed, and also without a voice, as surgeons would have needed to go straight through his vocal cords. The operation could also have killed him.
Retirement was the only option, and Julian gave his final live concert in May 2014 at the Forum Theatre, Malvern, with the English Chamber Orchestra.
He was said to have tears in his eyes as he bade farewell to his stellar career. Now, however, he is philosophical. "I'm happy," he says. "And my wife is an incredible player. I have a new focus."
Today, Julian is the Principal of the Royal Birmingham Conservatoire, a world-class £57 million facility dedicated to music. "Birmingham is amazing," he says. "As well as music, it's a city rich in culture. We have the Hippodrome, the ballet, Shakespeare…"
And Peaky Blinders? "Yes, I love that," he laughs. "Brilliant TV."
As a performer, Julian saw the world, hence the title of his autobiography, Travels With My Cello. "I loved Stockholm," he says. "And the opera house in Hanoi was incredible." But as a boy growing up in London (his father William was a composer and teacher, his mother Jean a violinist), holidays were always at home. "We stayed in Britain and just travelled around – my brother [composer Andrew Lloyd Webber] mostly decided where we went, so that meant lots of castles, monuments and me being car-sick. But they are happy memories that I cherish."
Nowadays Julian, Jiaxin and their little girl – he also has a grown-up son, David, from a previous marriage – are based in the Midlands. "We still love travelling," he says, "and we get away as much as we can. I like going off the beaten track. If there's a crowd I'll head in the opposite direction to see what I can find.
"My dream holiday is New York. It's just a great buzzing city. I love to go in the LP stores and spend hours seeing what records they have. I like Buddy Holly and rock'n'roll as well as classical. And vinyl sounds so much better!
"I'd go in April or September though – not in the winter. That's too cold. I'd like to take a trip on Cunard where you sail across – that sounds nice."
For entertainment aboard Celebrity Silhouette, Julian will take his favourite Lee Childs books ("I'm too busy to read anything heavy") and he'll be aiming to enjoy as much downtime as possible, both on and off the ship.
"We don't have long, and we need to rehearse and perform, but I hope we'll have time to check out the bars, have some nice food and go ashore to do a little sight-seeing," he says. "It's going to be exciting and a very intimate series of performances. We'll be much closer than usual to the audience, and that is always a good thing."
Book it
"Bravo! A Cruise of the Performing Arts", 8 days round-trip from Southampton to Bilbao, Spain, via Cherbourg and Vigo aboard Celebrity Silhouette, departing May 19, from £1,299 pp cruise-only.
Included in the fare is a visit to the stunning Guggenheim Museum in Bilbao, with a private tour of this world-famous art gallery followed by an exclusive reception. For more details visit bravocruise or call 01926 497 811