Search for your ideal Cruise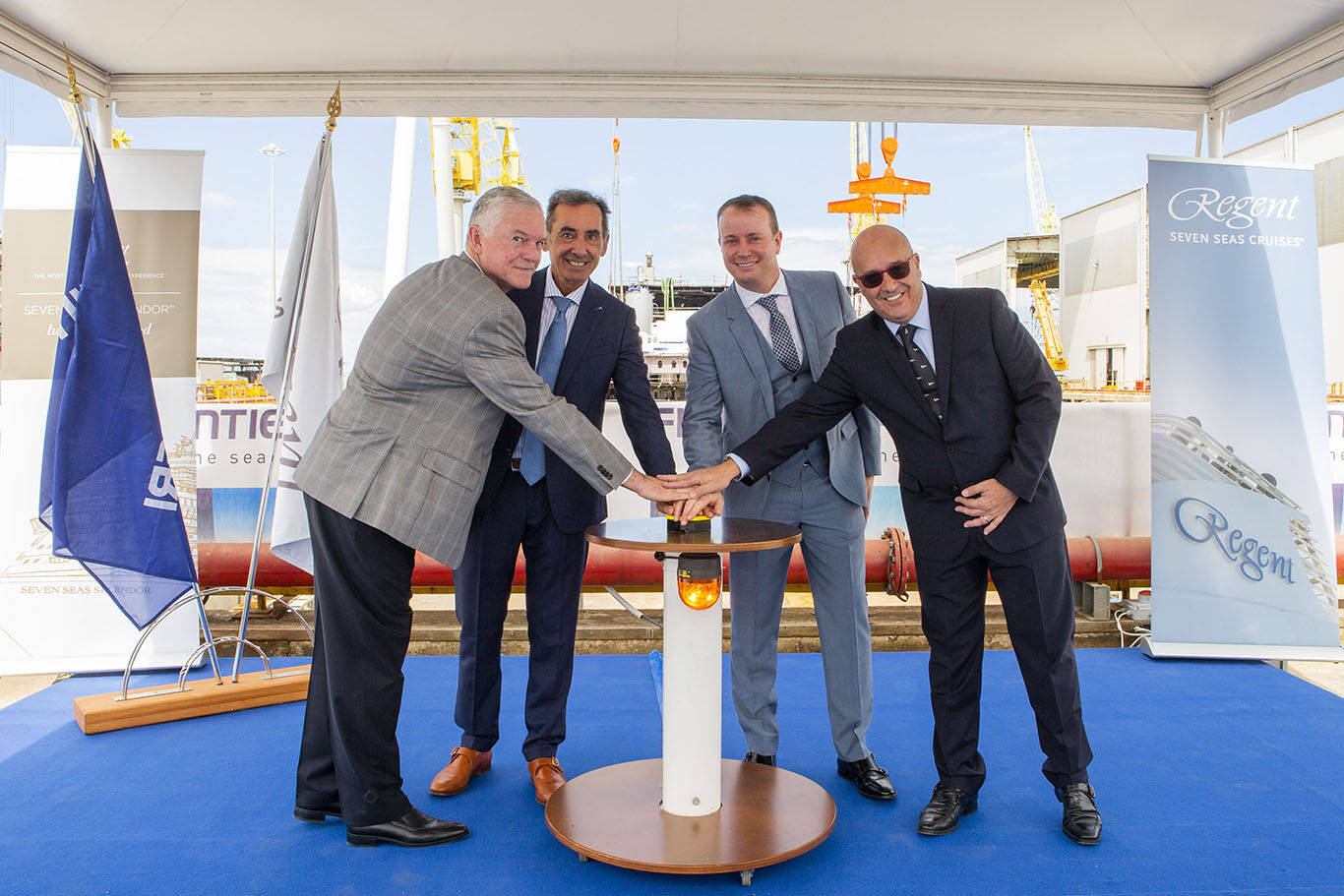 Keel-laying ceremony held for Seven Seas Splendor
Seven Seas Splendor promises to re-define luxury all over again when she launches in 2020
Seven Seas Splendor promises to re-define luxury all over again when she launches in 2020
The keel-laying ceremony for Regent Seven Seas Cruises' upcoming ship, Seven Seas Splendor was held last week in Italy as the countdown to the ultra-luxury ship's debut in 2020 grows closer.
As with shipbuilding tradition, the ceremony was commemorated by the placing of three coins onto the keel of the ship, which will bring good luck to all who sail upon it.
Speaking at the event, Jason Montague, president and chief executive officer of Regent Seven Seas Cruises, said: "Seven Seas Explorer has earned remarkable acclaim since debuting in 2016 as the most luxurious ship ever built. Now, her sister Seven Seas Splendor builds upon the success of that lauded ship as it strives to perfect uncompromised luxury on the seas.
"In our pursuit to exceed guest expectations, we are creating a work of art, from bow to stern. Wherever you turn on Seven Seas Splendor, you will be surrounded by elegance, comfort and hospitality."
Expectations are certainly high for Splendor, especially when you consider that this is the follow-up to the world's most luxurious ship, Seven Seas Explorer. That ship was laced with features to make your jaw drop, such as, the 45,876 square foot of marble found throughout the ship, the delicate, hand-carved chandeliers (473 in total) adorning the ceilings, and the most expensive bed at sea found in the master suite which cost a cool £113,000. Quite the legacy to live up to, then.
But we've had our first taste of the décor for Splendor and, safe to say, it's shaping up nicely. There was even a full-scale model of Splendor's suites on-hand at the ceremony to give visitors a feel for how much space and comfort you'll find in a suite.
"We designed these suites, and the entire ship, with meticulous attention to every detail. The thickness of a door knob, the sleekness of a headboard, the style of a chair, every detail has been thoughtfully considered to create a ship that perfects luxury," said Robin Lindsay, executive vice president of vessel operations for Norwegian Cruise Line Holdings Ltd.
We can't wait to get onboard!