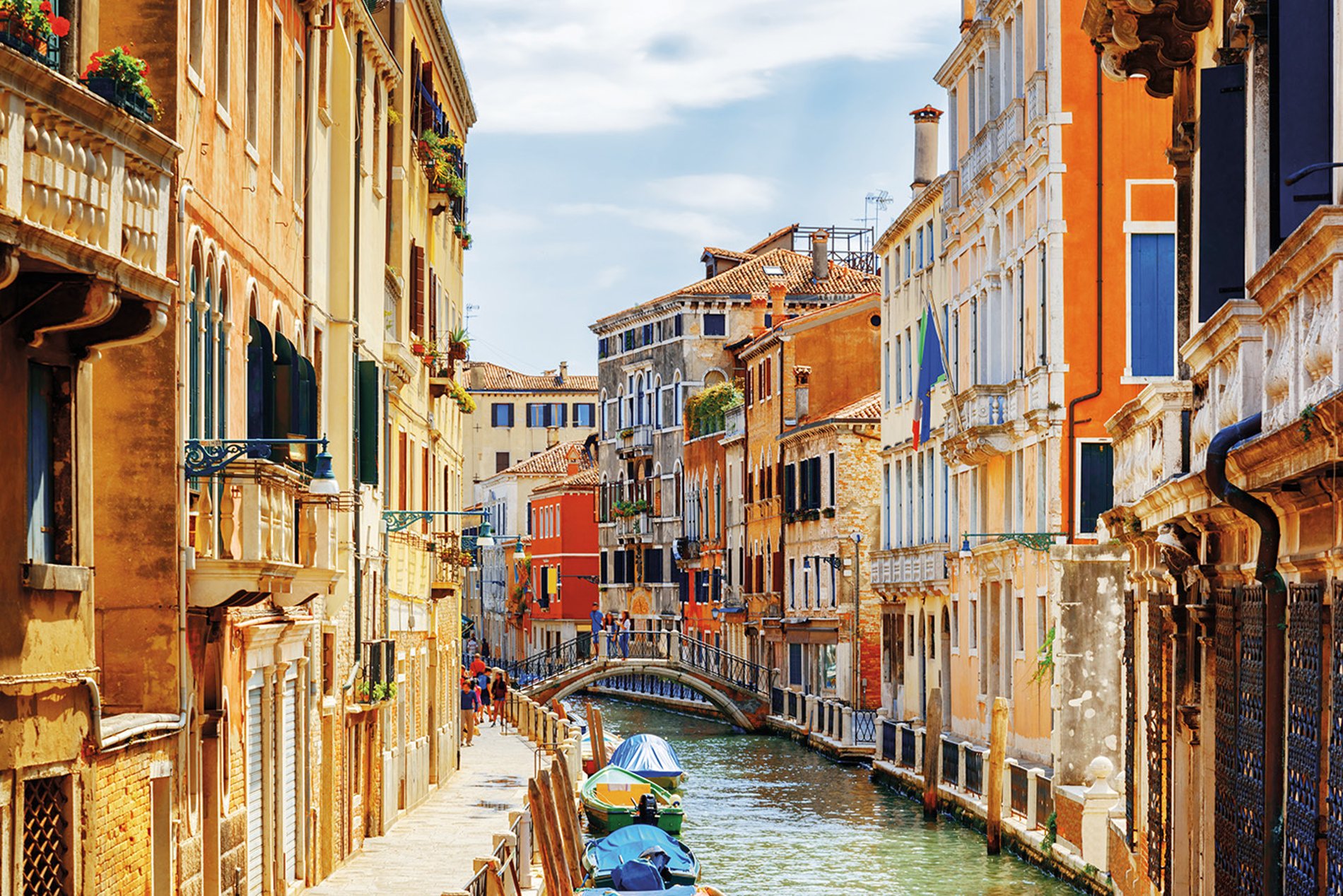 La Bella Vita: A slow boat down the Italian waterways
A slow wind on La Bella Vita through the idyllic Italian waterways offers an unforgettable way to visit Venice
A slow wind on La Bella Vita through the idyllic Italian waterways offers an unforgettable way to visit Venice
As sommelier Francesca Guidolin tinkled her small golden bell to hush the conversation across the long dining tables, we'd have made exemplary subjects for Mr Pavlov.
I don't know how long it took for his famous dogs to salivate at the sound of ringing, but in less than two days Francesca had trained our palates to respond instantly to her command.
The bell was an integral part of meal times aboard La Bella Vita, a 60-year-0ld former sand barge that now transports up to 20 guests as a stylish and luxurious hotel boat.
Refitted with a dining room, a cosy bar and ten cabins, she offers few clues to her past, apart from a former name still visible on her sturdy-looking hull (there are nautical superstitions about erasing such things, though banners proclaim her new name from the sun deck).
The cabins are compact but we spent little time in them during a sparkling "Italian Renaissance" itinerary that took us from Mantua in northern Italy to Venice.
Crossing the Po delta on the Bianco Canal – a manmade waterway that runs parallel to the river – you can take this cruise in either direction, though if you want the thrill of sailing into Venice, west to east is the way to go.
That said, we certainly weren't disappointed by Mantua, which was named the Italian Capital of Culture in 2016. Encircled by wetlands, the city has hardly changed since the Middle Ages and is fittingly called La Bella Addormentata, or Sleeping Beauty.
We stood under a shady arch at the side of the grand sun-baked main square, Piazza Sordello, as our guide prepared us for the sprawling Ducal Palace and its 950 rooms (a town within a city, it's the second largest Italian residence after the Vatican).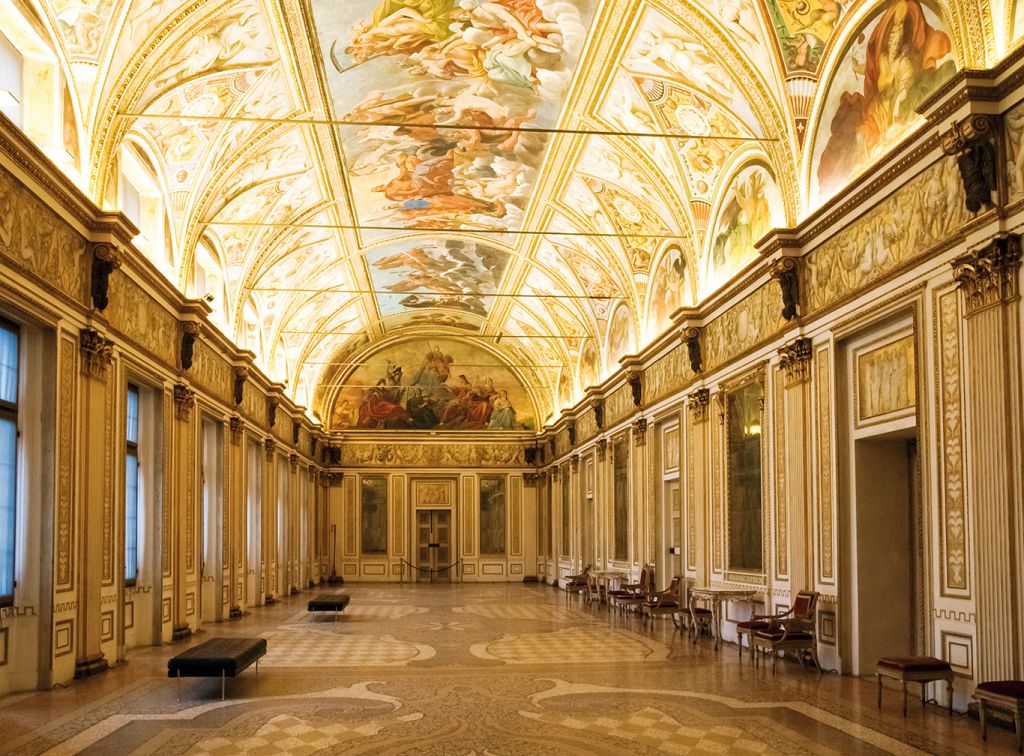 Wandering through the palace, we admired frescoes including the extraordinary Camera Picta or Painted Chamber, created by the Renaissance master Andrea Mantegna to celebrate the powerful Gonzaga dynasty that ruled the city for nearly 400 years.
We craned our necks to admire a trompe l'oeil hole in the ceiling, where a collection of chubby cherubs and rather smug-looking Gonzagas peered back from on high.
Then, as the sun dipped over the palace, we strolled back through the square to the ship's mooring spot and enjoyed a leisurely evening on board.
The highlight of life aboard La Bella Vita is definitely meal times, which include a daily four-course lunch followed by an equally expansive dinner. Each day brought a chorus of "oohs" and "aahs" as chef Andrea Chin announced delights including guinea fowl with black truffle, carrot-and-ginger cream soup with scallops, seafood macaroni, and – cue applause from the dessert-loving British contingent – tiramisu. Then Francesca would ring her golden bell to draw our attention to the accompanying wines.
My favourite was Picchioni Fior del Vento, a sweet red sparkling wine that proved to be as good as it was surprising. Another day brought the crisp Domino Bagnoli Classico Bianco. The result of Andrea and Francesca's combined efforts was usually an early night and a blissful sleep, with an equally early start next morning to make the most of the day.
SMALL IS BEAUTIFUL
Unlike conventional river cruises, where passenger numbers can approach 200, hotel barging is a much more intimate experience and we soon got to know our fellow passengers from the UK, America and Australia. Life also moves at a much gentler pace, typically only 3mph. On some stretches we could even jump off and walk, catching up with the barge at the next lock.
Navigating a minor waterway can entail the odd change of plan when it comes to itineraries and mooring spots, but as the distances travelled are usually short – this cruise was just 130 miles in total – passengers never miss out on scheduled excursions. And compared to popular European routes such as the Rhine and Danube, this is well off the beaten track.
We travelled in high season but during the whole cruise we saw just one other hotel boat, a handful of working barges – one of them stranded in the shallow water – and a few pleasure boats.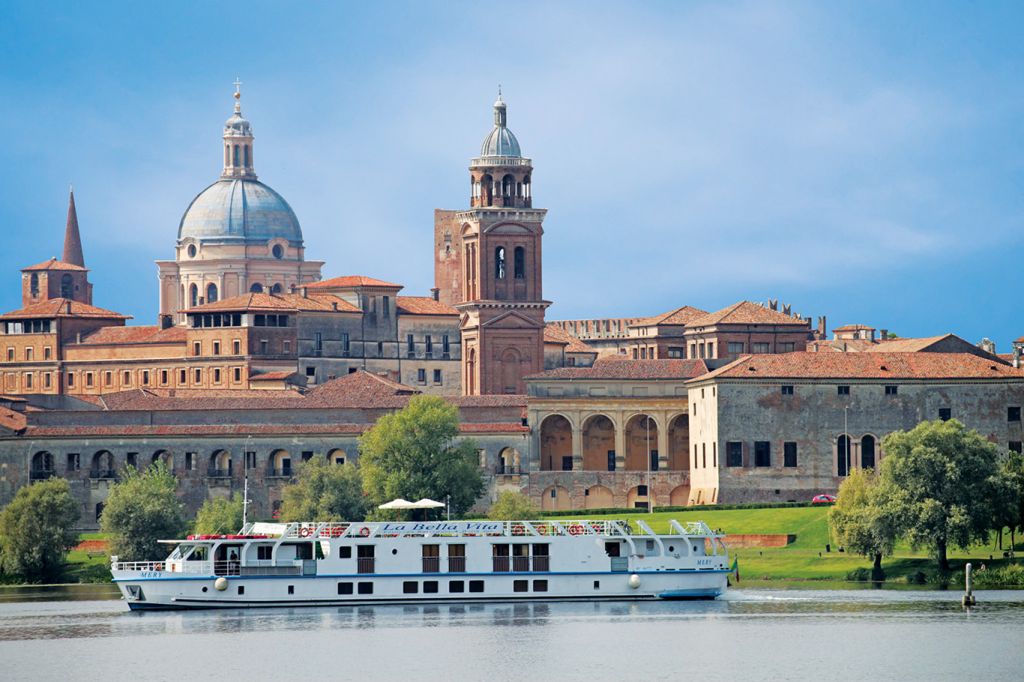 Most of the time we were surrounded by nature and tranquil scenery, including rice farms, tidal flats and estuaries, sometimes feeling as though we might have been in Asia rather than Italy.
The UNESCO-listed Po delta is home to more than 300 bird species and some 10,000 flamingos. In Mincio Natural Park we were disappointed to spot none of the latter, but as the barge slowed to negotiate a lock between Mantua and Ferrara we were rewarded by the sight of a herd of nimble goats – from kids to a large head-butting billygoat, running along the bank.
Just like us passengers with Francesca's bell, the goats knew that La Bella Vita's arrival heralded the treat of stale bread saved from the start of the cruise. When the chef appeared on the sundeck with a sackful, we had great fun throwing rolls ashore and watching the goats tuck in with relish.
Later that day we spent a delightful afternoon wandering through the centre of the red-brick Renaissance city of Ferrara. Again it was just us and the locals, and as we sat people-watching over creamy gelati, it felt as though we had discovered another hidden gem.
ALL'S FAIR IN LOVE…
On one evening chef Andrea was given a well-deserved night off from galley duties, and the convivial house party atmosphere continued on dry land, where we were invited to dinner at the Villa Ca'Zen in Taglio di Po.
This rambling eighteenth century country house in the heart of the delta has passed through the hands of just three families in as many centuries. Its current chatelaine – and our hostess – is the Irish-born Countess Elaine Avanzo Westropp Bennett, and after a welcome prosecco and nibbles served by her daughter Maria, we sat down to an evening of delicious food and fascinating anecdotes.
It turns out that Ca'Zen is the house where Lord Byron courted the young, married Countess Teresa Guiccioli, after her husband had unwisely sent her to the country for peace and quiet. The present Countess told us that as well as conducting this scandalous love affair, Byron also found time during his visit to pen his 1824 poem Stanzas to the Po.
The next day we cruised on to the Venetian Lagoon where, to everyone's delight, we finally saw flocks of flamingos.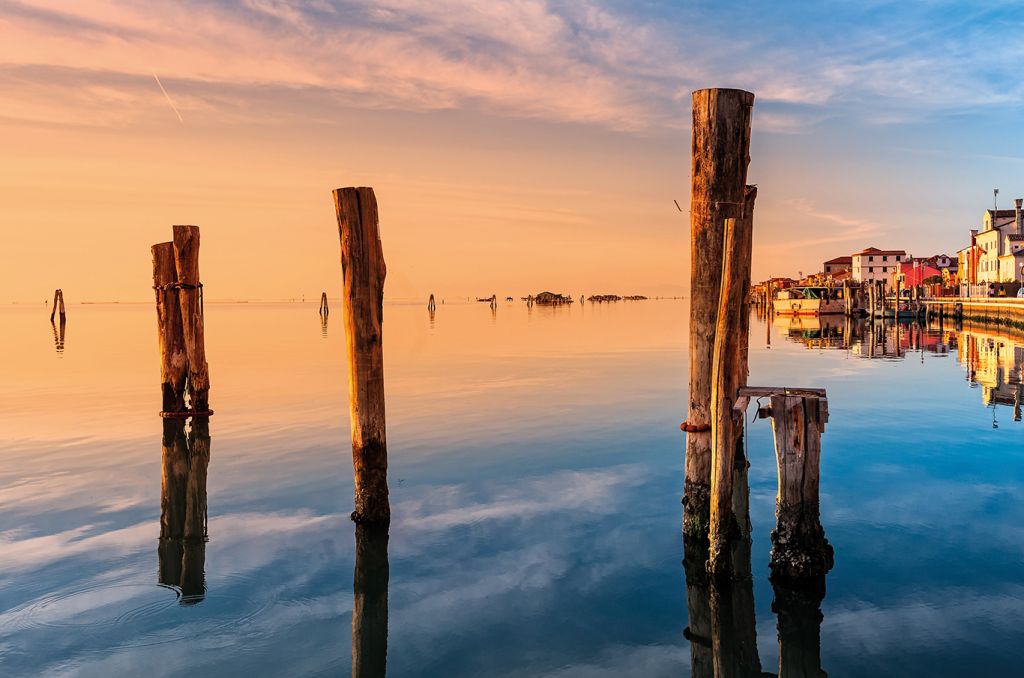 After a brief stop at the vibrant town of Choggia – a sort of mini-Venice, complete with canals, where brightly coloured washing hangs from windows like street art – we visited the pencil-thin island of Pellestrina, so narrow that in some parts it takes just a few paces to cross from the edge of the lagoon to the Adriatic shore.
And then came our itinerary's grand finale, as we sailed further north across Italy's largest lagoon to its most beautiful city.
Unlike ocean ships, which must moor in the outer cruise terminal, La Bella Vita sailed on past tiny islands towards the curving Venetian waterfront, slowing until her bow barely rippled the sparkling azure water.
Under an unbroken blue sky, with the wakes of elegant speedboats criss-crossing our path, La Serenissima was a dreamlike sight.
We tied up on the waterfront beside a couple of yachts, just a short walk from St Mark's Square. Some passengers joined the excursion to the Doge's Palace, but my travelling companion and I had seen this Gothic masterpiece before and preferred to wander without a plan through the narrow streets, attempting to dodge the inevitable crush along the Grand Canal.
It was a magical afternoon as we discovered small, leafy squares where cats lazed in the sunshine and locals gossiped animatedly in shady corners.
Returning to the ship at the cocktail hour, we sat on the top deck sipping Aperol spritz, the sparkling Italian aperitif made with prosecco. Against the backdrop of a living Canaletto painting, we watched the sun set on Venice. La Bella Vita means "the beautiful life", and we had certainly enjoyed a good taste of that.