Search for your ideal Cruise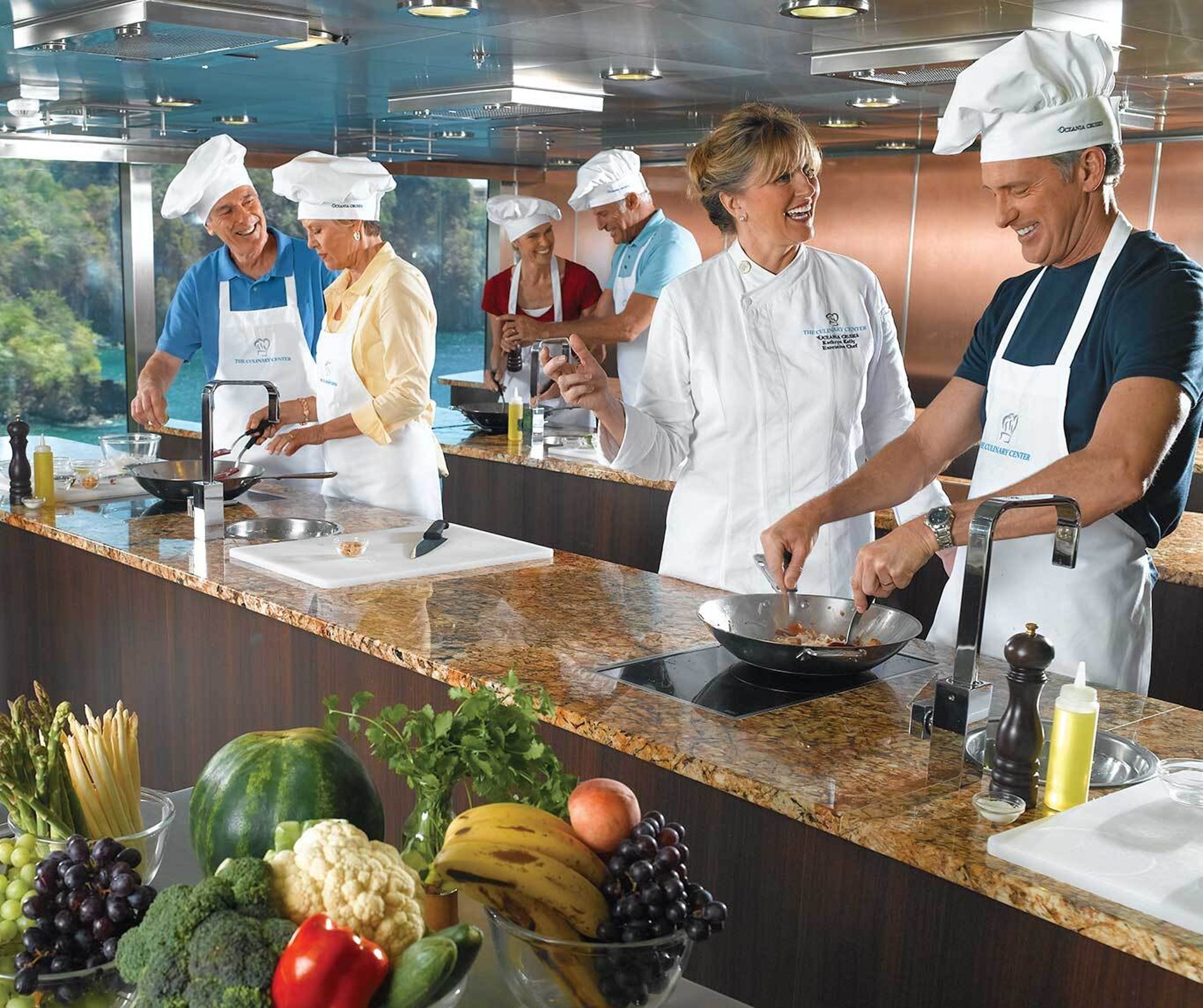 Learning from Masters: A Look Inside Oceania Cruises' Culinary Center
A voyage with Oceania Cruises is about much more than simply seeing destinations – this is the cruise line that enriches your life with new skills, as best highlighted with The Culinary Center
Travelling with Oceania Cruises is a life experience in more ways than one. Adventures across the globe with the cruise line never fail to deliver on all fronts – luxury ships, immersive excursions with a focus on local life, a variety of destinations, and much more.
However, if there is one area in which Oceania Cruises truly excels, it is its cuisine. The cruise line heralded with the 'Finest Cuisine at Sea' does not simply rely on fancy words to showcase its proficiency – rather, it puts its money where its mouth is by putting the control in your hands.
The Culinary Center, available on luxury ships Marina and Riviera, is the place to be if you have a passion for food and want to test your skills alongside some world-class chefs, who will share their tips, recipes and genuine love of gastronomy.
Led by executive chef Kathryn Kelly, who has almost a decade of experience working with Oceania Cruises, The Culinary Center has a variety of cooking classes on offer, all focusing on different flavours and dishes. ­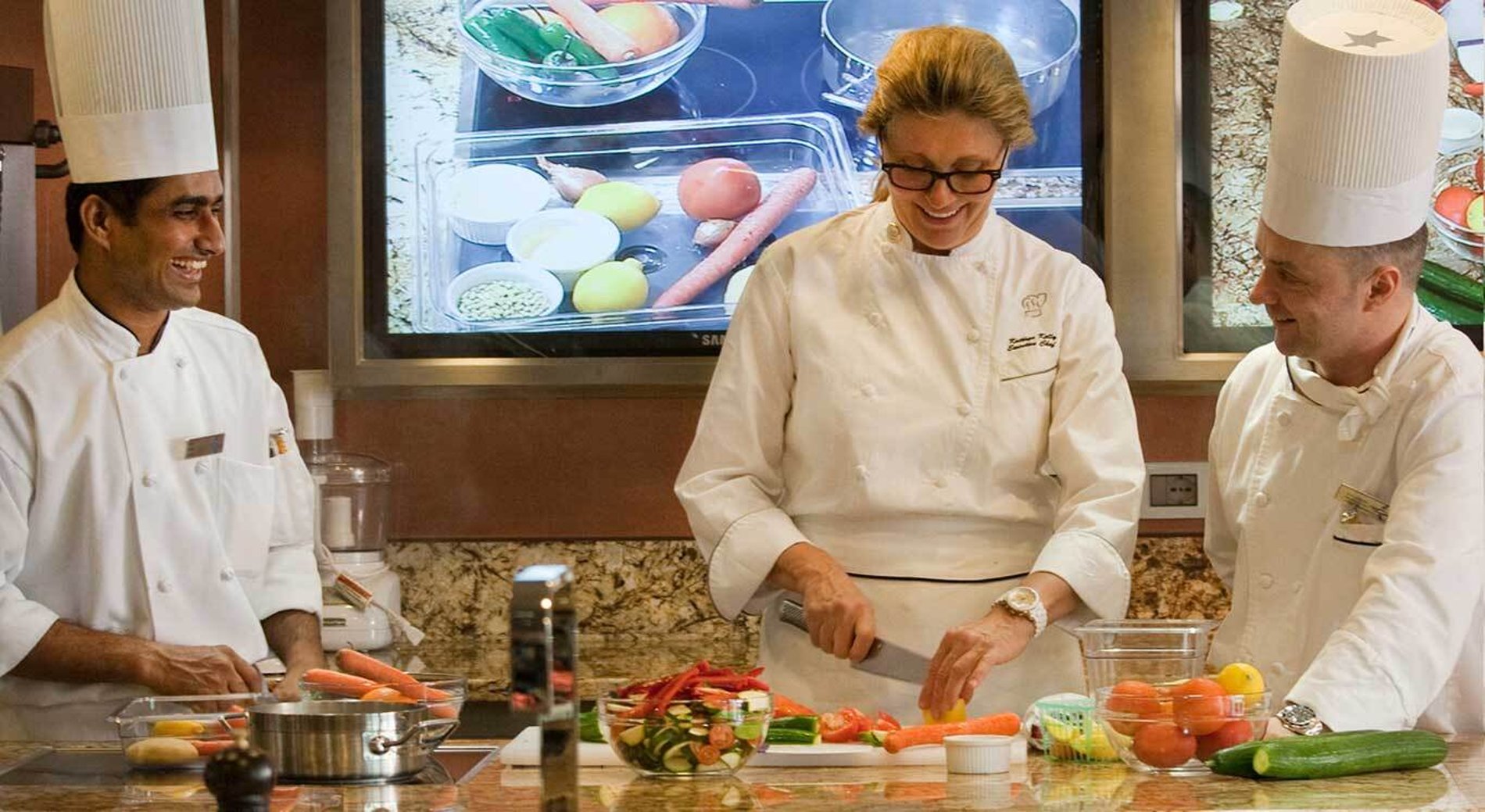 From ancient cuisines to a Pépin masterclass
Try your hand at the ancient cuisines of Morocco and Turkey, in a class based on the travels of Chef Kelly. You can learn the basics of tagine cookery, including making nut milk and preserved lemons, as the traditions and recipes of these revered cuisines are brought to life.
There's also a class focused on technique, with fish taking centre stage in an in-depth masterclass that teaches you the basics of fish cookery – baking, shallow poaching, deep poaching and curing.
When you finish this class, you will know how to purchase and store fish and how to prepare it in a number of ways. This class also shares the passion and practices in the worldwide chef community for sustainable fishing and responsible aquaculture.
Oceania Cruises' executive culinary director, Jacques Pépin, is a world-famous chef, and you can celebrate his career by brushing up on your knife skills and learning the art of emulsion – the secret to perfect salad dressings. The main aspect of this class involves prepares a collection of dishes while practising the basic techniques that chefs have learned from Pépin over the past six decades.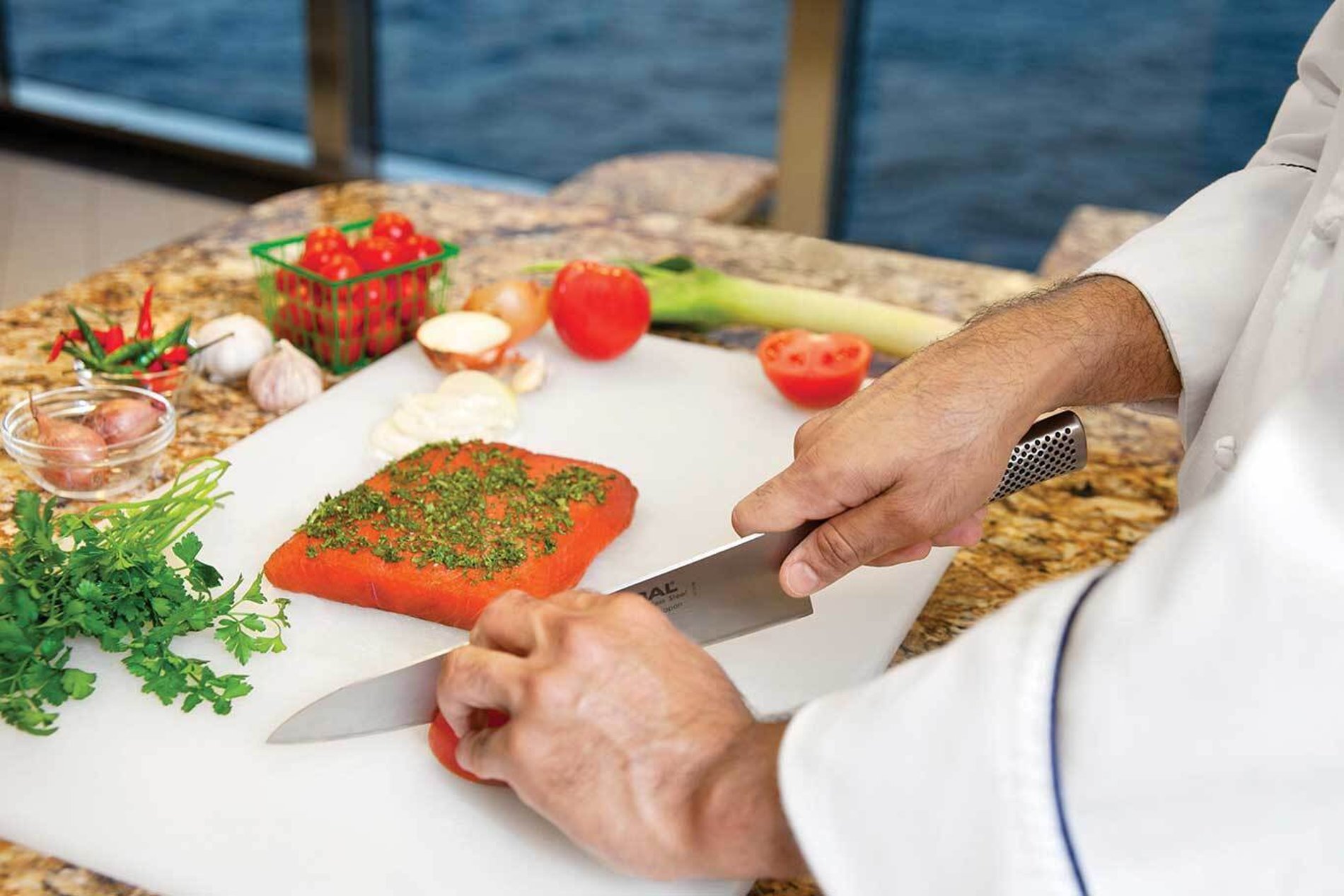 Greek favourites and Red Ginger
The flavours of Greece are a huge hit among many guests, and if you favour healthy food bursting with flavour, a Greek cuisine class is a must.
You can discover recipes from some of Oceania Cruises' top destinations in the region – including Santorini, Rhodes, Crete, Corfu and Athens – where grilling, warming spices and preparing seasonal vegetables are paramount.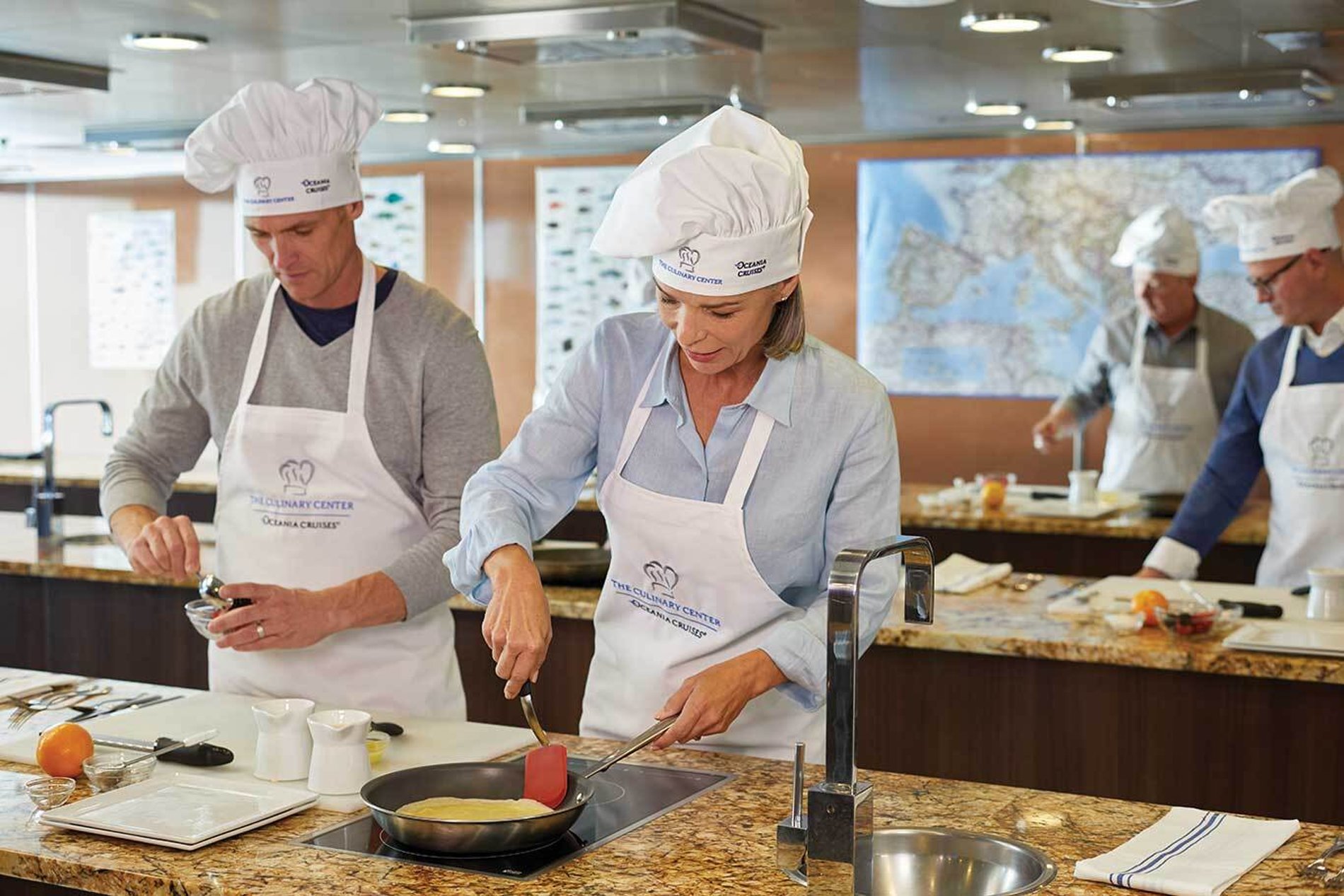 Red Ginger, one of Oceania Cruises' many first-class on-board restaurants, is devoted to Asian cuisine, and therefore it feels only right that Chinese and Thai recipes take centre stage in a class that focuses on refining your technique and high-heat cooking. You also will learn how to work with rice paper and pad Thai noodles.
It's not all about full recipes or destination-specific food, however. The simple lemon – a favourite among the cruise line's chefs – has its own class, where you can understand why this humble ingredient plays such a crucial role in dishes across the globe.
Master the art of the famed northern Italian risotto, prepare a Roman-inspired lemon chicken scaloppine and make limoncello from scratch. You also will enjoy one of our most requested desserts – drunken limoncello cakes. All thanks to the lemon.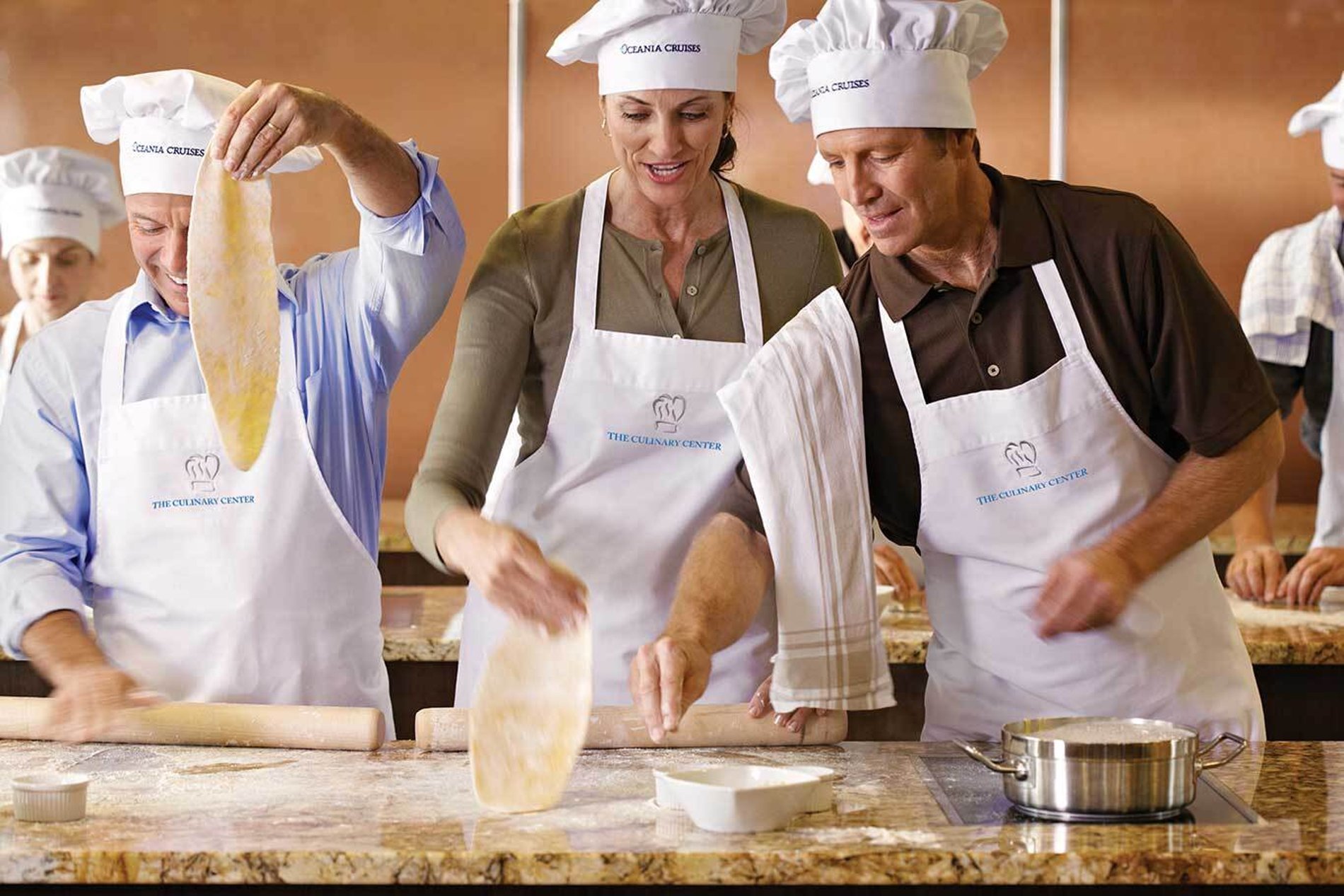 Resurgent Spanish cuisine
As you can probably tell by now, these classes focus on variety, taking you on a journey of discovery – much like the cruise itinerary.
The Culinary Center also has options for French cuisine, in particular the crêpe, great with both sweet and savoury toppings, as well as a more encompassing class for Scandinavian and Northern European dishes for a culinary voyage around the Baltic.
You'll want to savour regional specialties such as Estonian fish soup, Nordic salmon rillettes, gravlax cured in the traditional Scandinavian spirit and meatballs with a Swedish flair.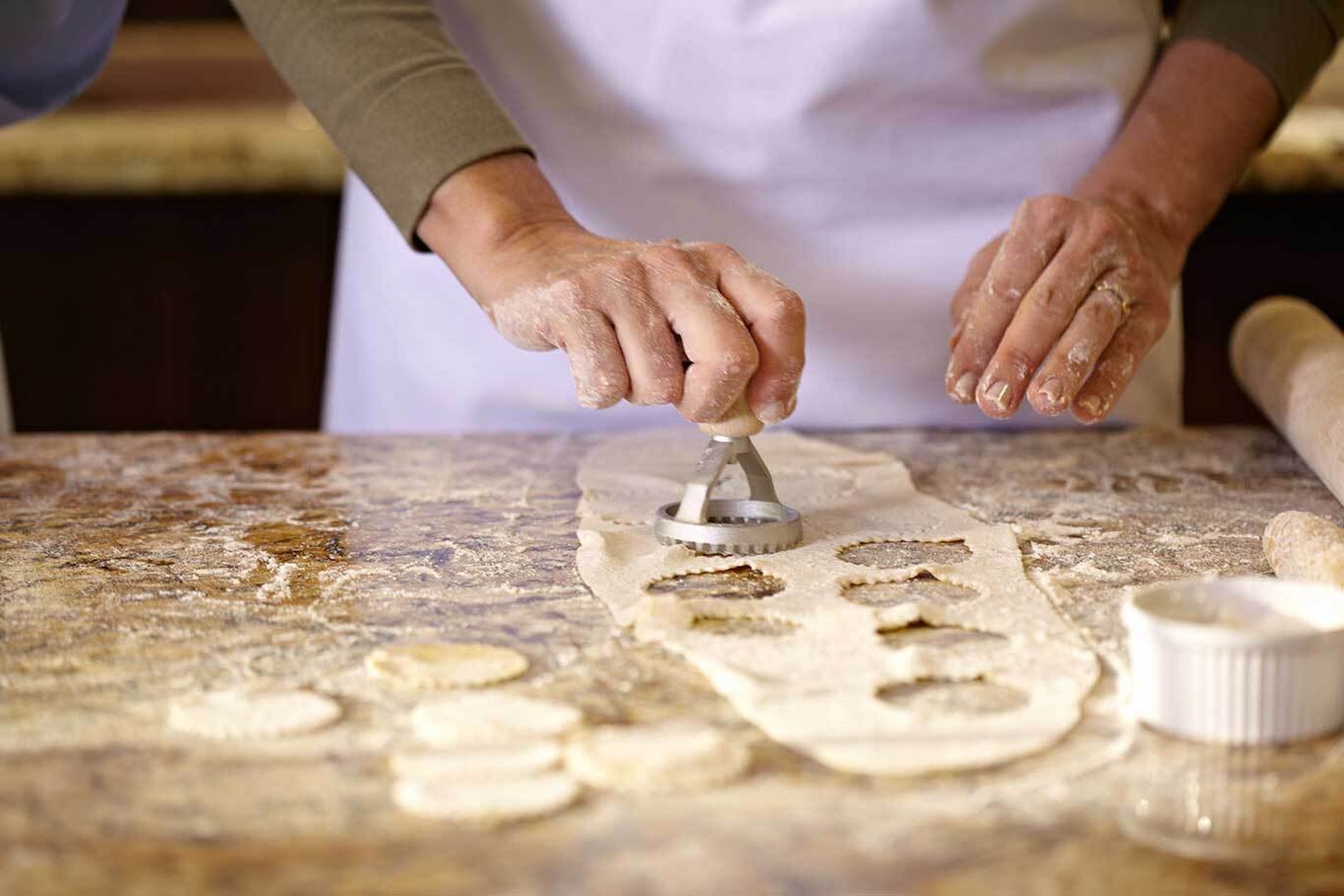 Then there's Sicilian cuisine, giving you the highlights of inventive use of local and seasonal ingredients and a celebration of pasta, fish and rice dishes from the home kitchens of Oceania Cruises' Sicilian faculty, before delving into the world of traditional tapas, pintxos, and paella, as the resurgence of Spanish food is put under the spotlight.
Whatever your tastebuds are calling for, Oceania Cruises' Culinary Center is the only place at sea that lets you master the art of the professionals.
If you cannot wait to try these culinary masterpieces, then Oceania Cruises' dedicated blog gives you the chance to learn and recreate recipes from the comfort of your own home.
Visit oceaniacruises.com/culinary for more information.