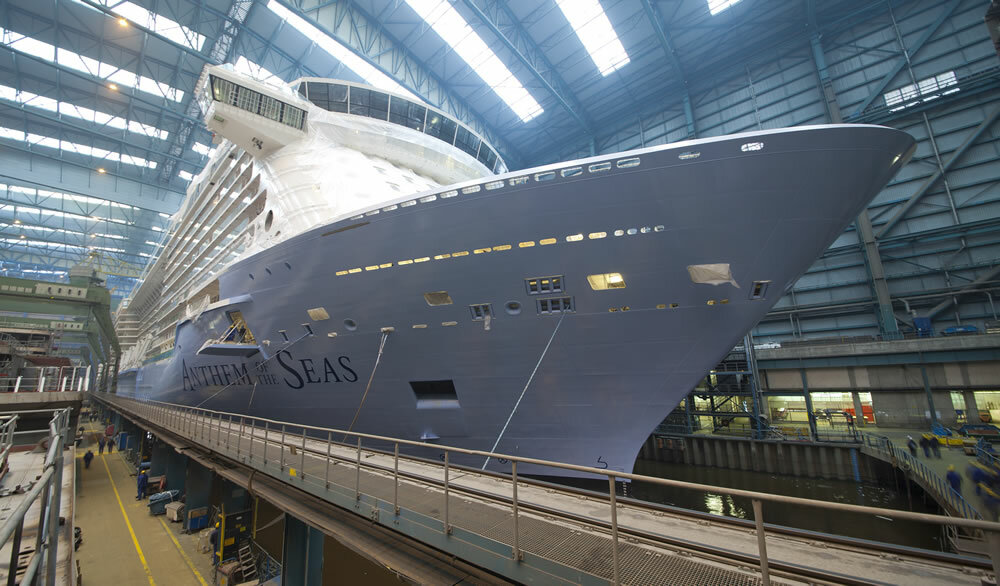 Live: Anthem of the Seas docking out
Today at approximately noon Anthem of the Seas will be docked out at the Meyer-Werft shipyard in Papenburg, Germany. As John Honeywell reported after a night tied up at the quayside, the ship will be given its first opportunity to test its thrusters and stabiliser deployment in the yard's harbour basin. Update: Unfortunately World of
Today at approximately noon Anthem of the Seas will be docked out at the Meyer-Werft shipyard in Papenburg, Germany.
As John Honeywell reported after a night tied up at the quayside, the ship will be given its first opportunity to test its thrusters and stabiliser deployment in the yard's harbour basin.
Update: Unfortunately World of Cruising was not in Papenburg today to witness this magnificent sight but fortunately YouTube user "inselvideo" was there to capture the event. Footage of the event can be seen below.
YouTube user "HD1080ide" filmed the float-out of sister ship Quantum of the Seas back in 2014. That footage can be seen here:
The same user also states in their video description for the Anthem of the Seas event that we should also be able to see the second floating section of the Norwegian Escape at the shipyard too. The first section float-out was filmed two months ago and can be watched here: