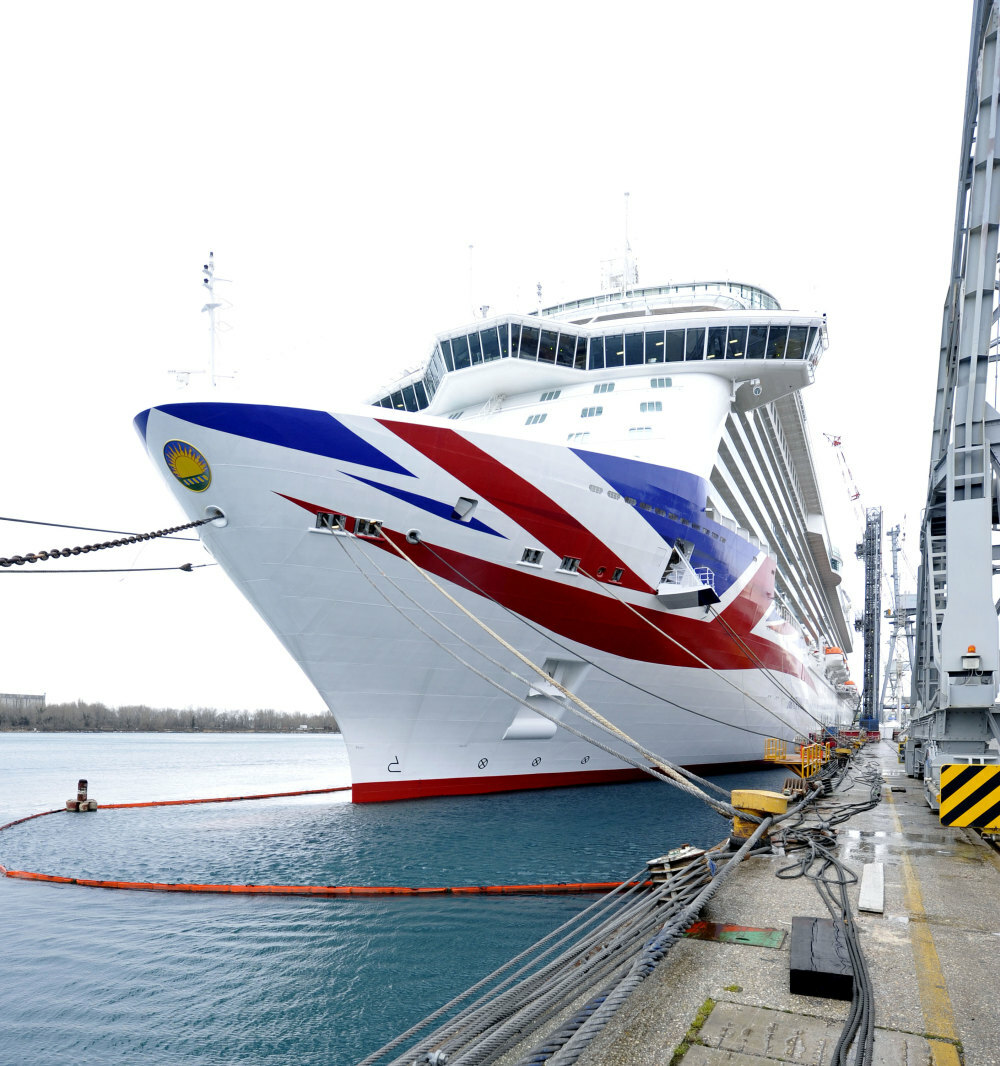 Her Majesty The Queen To Name Britannia
P&O Cruises has announced that Her Majesty The Queen, accompanied by His Royal Highness The Duke of Edinburgh, will name the new P&O Cruises vessel Britannia at Ocean Terminal in Southampton on Tuesday 10 March 2015. The naming will be a milestone in British maritime history and is a fitting appointment. Carnival UK chairman David
P&O Cruises has announced that Her Majesty The Queen, accompanied by His Royal Highness The Duke of Edinburgh, will name the new P&O Cruises vessel Britannia at Ocean Terminal in Southampton on Tuesday 10 March 2015.
The naming will be a milestone in British maritime history and is a fitting appointment.
Carnival UK chairman David Dingle said: "We are honoured and proud that Her Majesty will name Britannia almost 20 years after she named the P&O Cruises ship Oriana. Britannia, a ship for the nation, will be the embodiment of contemporary Britain, and with her Union Jack livery she will fly the flag for Britain across the Globe."
Previously rumours had been circulated that Her Majesty The Queen would name Britannia. These accelerated when The Palace confirmed that Her Majesty The Queen, and His Royal Highness The Duke of Edinburgh would be attending an unnamed event in Hampshire on 10 March 2015. This announcement from P&O Cruises ends months of speculation.
Her Majesty The Queen is no stranger to christening cruise ships. In 1995 she named the second Oriana, in 2004 she named Cunard's Queen Mary 2 and in 2010 she christened Cunard's Queen Elizabeth. This event will no doubt be a bitter-sweet moment for Her Majesty as the cruise ship shares the same name as the Royal Yacht Britannia which was in service between 1954 and 1997. HMY Britannia is now a visitor attraction permanently berthed in Leith, Edinburgh.
Other members of the Royal Family have also named P&O Cruises' ships in the past. HRH Princess Alexandra launched the first Oriana in 1959, HRH The Princess Royal named Aurora in 2000 and HRH The Princess Royal and her daughter Miss Zara Phillips named Oceana and Adonia in 2003.
Last weekend saw members of the press, top travel agents and celebrities invited to attend the Britannia handover ceremony in Trieste, Italy (see photos here and watch the video here). Her maiden cruise voyage departs Southampton on 14 March and sails to the Mediterranean on a 14-night no-fly itinerary.
(Photo credit to P&O Cruises)