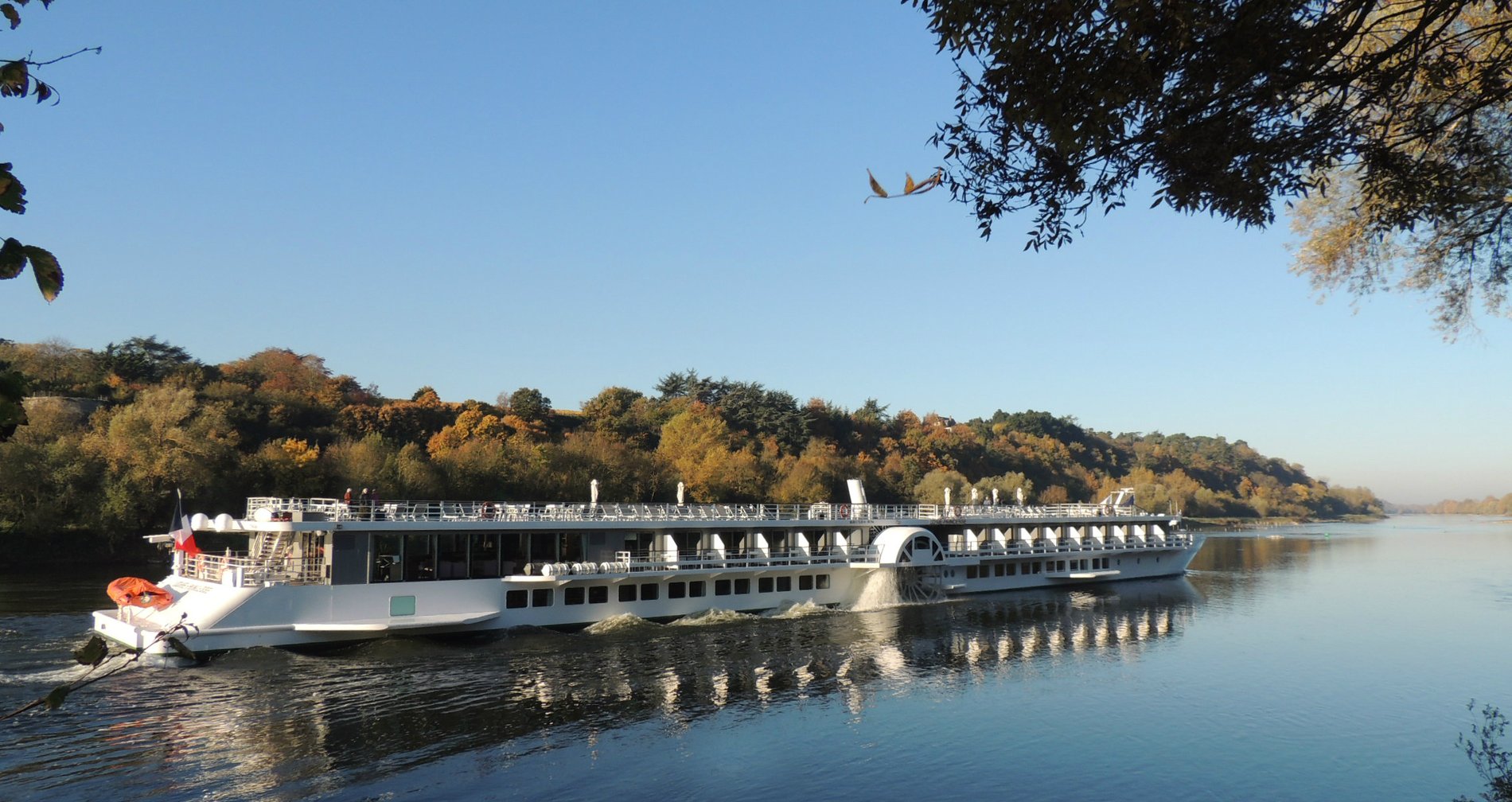 France River Cruise: Making a Splash on the Loire
Fairytale castles, fantastical beasts and a close-up view of the birthplace of gigantic ships are among the extraordinary experiences on a Loire river cruise
As we round a curve on the Loire, I do a double-take and almost rub my eyes. Ahead of the ship is a tilting house that's semi-submerged in the water. For a couple of seconds I wonder if there's been a flood or if someone has left the tap on with calamitous results.
Then our cruise director comes over the loud speaker to explain that it is La Maison dans la Loire, by French artist Jean-Luc Courcoult. This is just one in a series of installations unveiled in 2007 as part of the Estuaire art exhibition. In this exhibition international artists created large-scale works inspired by the river and nearby estuary leading to the Atlantic Ocean.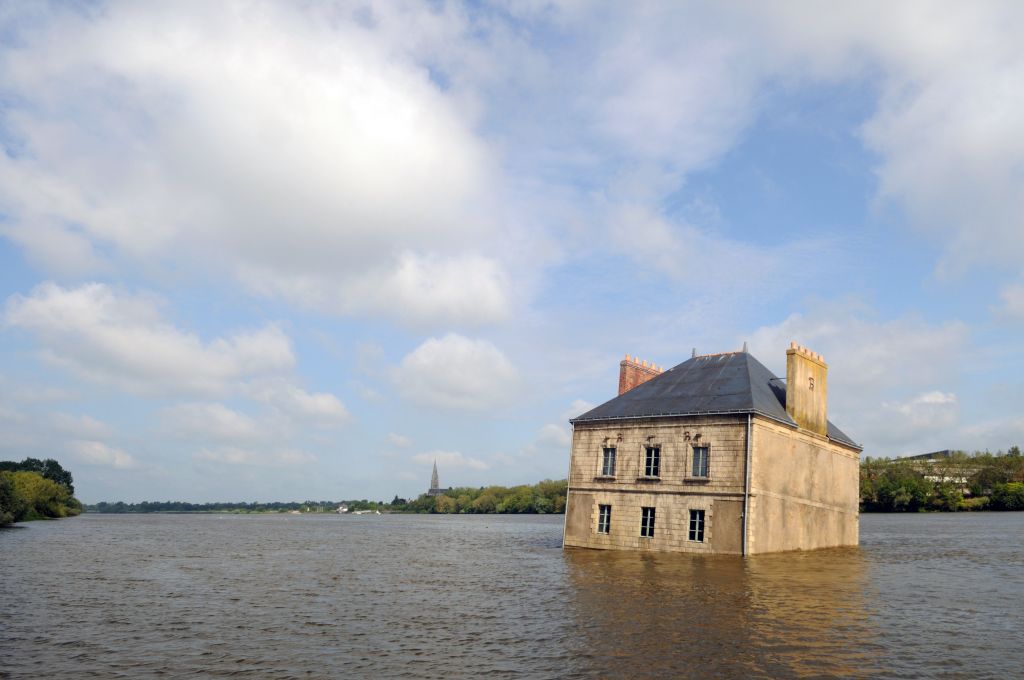 It had already become pretty obvious that this was a river cruise with a difference. After all, a couple of days earlier I'd seen a 40ft mechanical elephant and stepped over a giant tape measure. At that point I hadn't even had my first sip of the area's famous Muscadet wine!
In fact, dissimilarities with other cruises began the minute we stepped aboard MS Loire Princesse. The 628-mile Loire, called the last "wild river" in France, may be one of the country's longest, but with unpredictable currents and very shallow waters, large sections are un-navigable.
Until relatively recently, only day trips and short pleasure cruises were possible, but all that changed in 2015 when CroisiEurope launched this revolutionary 96-passenger vessel equipped with modern paddle wheel technology to navigate the lower reaches of the unpredictable waterway.
She is still the river's only true hotel boat, and it seems fitting that this innovative vessel has pioneered holidays that showcase unique, even surreal sights.
Our own voyage of discovery began in Nantes where we caught our first glimpse of the Loire Princesse. Nearby was a towering steampunk carousel that's a landmark of Les Machines de l'Ile. This fanciful and imaginative development of the city's former shipyard was stimulated by the genius of science fiction author Jules Verne, born in Nantes in 1828.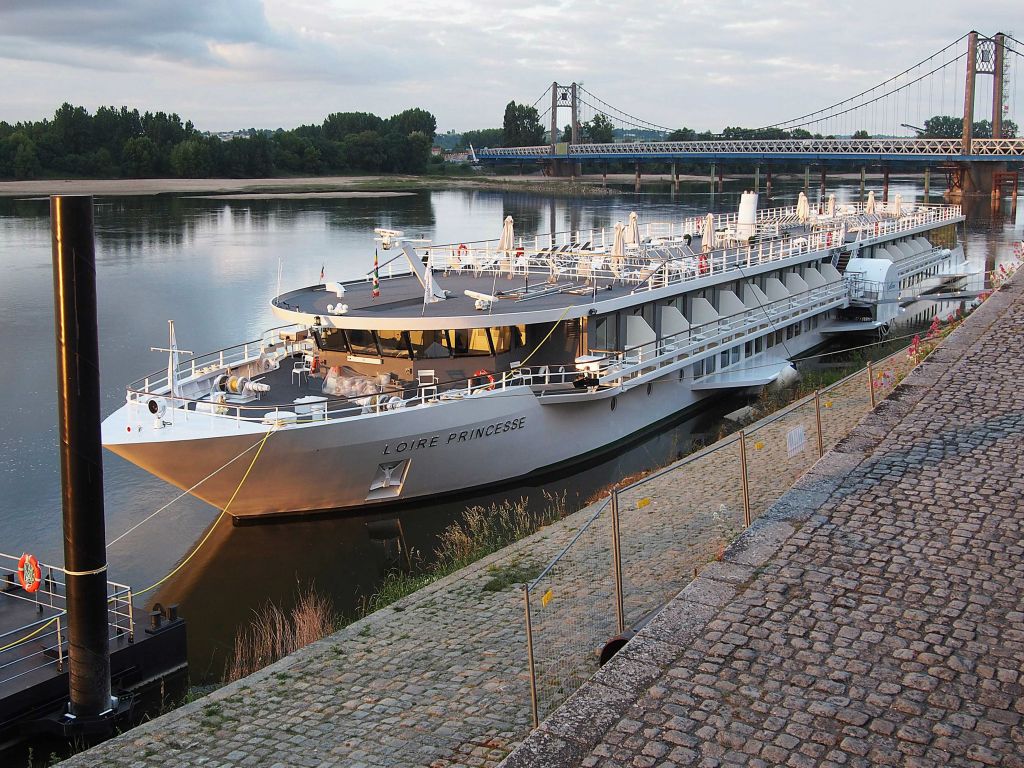 Our ship's mooring was on the opposite bank so we walked across the bridge for a closer look. Built by former shipyard workers, the carousel's three rotating levels, have a giant crab, octopus, a submarine, boats, fish and other whimsical creatures. This theme of around the sea, replaces the usual merry-go-round horses.
Each one has moving elements, controlled by the rider, and 'waves' break through the surface of the floor. It was an incredible sight. A sight that could only bye surpassed by the arrival of Le Grand Eléphant. A 40ft wooden and steel pachyderm that carries 50 passenger on a 30-minute trundle along the river bank, intermittently spraying water from its trunk over curious passers-by.
Before setting off on five or seven- night round-trip sailings, the Loire Princesse stays overnight in Nantes, and the next day we set off on the first of the shore excursions included.
Out and about
A city walking tour took in the charming timber-framed houses of the 15th century Bouffay district and the majestic medieval castle of the Dukes of Brittany. This has an outsized slide down one flank, aptly symbolising the idiosyncratic side of modern-day Nantes.
More contemporary quirks can be found along the art installation trail that includes the aforementioned huge tape measure and a zebra crossing complete with amber Belisha beacons, inspired by the ones in Britain. Even though it's not real, everyone stops to look both ways before stepping out…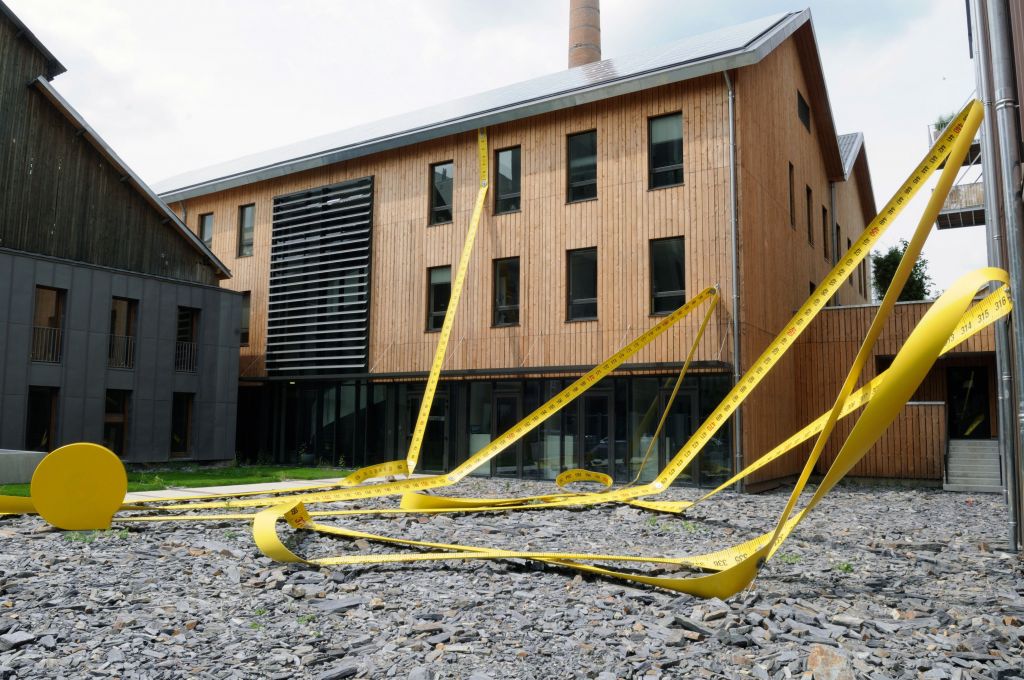 Leaving Nantes, we sailed to Saint- Nazaire, home to one of Europe's largest shipyards. The birthplace of France's great transatlantic liners, it still employs thousands of people to build the seagoing giants of today. Currently under construction are MSC Grandiosa and Celebrity Apex.
A fascinating coach tour around the vast yard revealed each stage of the shipbuilding process, culminating in a walk alongside one of the dry docks. On a smaller scale, it's also where our floating home for the week, Loire Princesse, was built.
Afterwards we stepped back in time at the Escal'Atlantic, dedicated to glorious ocean ships of the past such as the Normandie, built at Saint-Nazaire in 1935. The former wartime submarine base has been transformed into a museum that immortalises the seafaring elegance of bygone days through interactive displays and original fixtures and fittings.
We walked through a realistic recreation of an ocean liner, including cabins and a breezy promenade deck.Then paused at one of the hands-on exhibits to decide how to dress for dinner, afternoon tea, deck games and other genteel activities. This included a complete fashion fail on my part as I picked the wrong frock every time.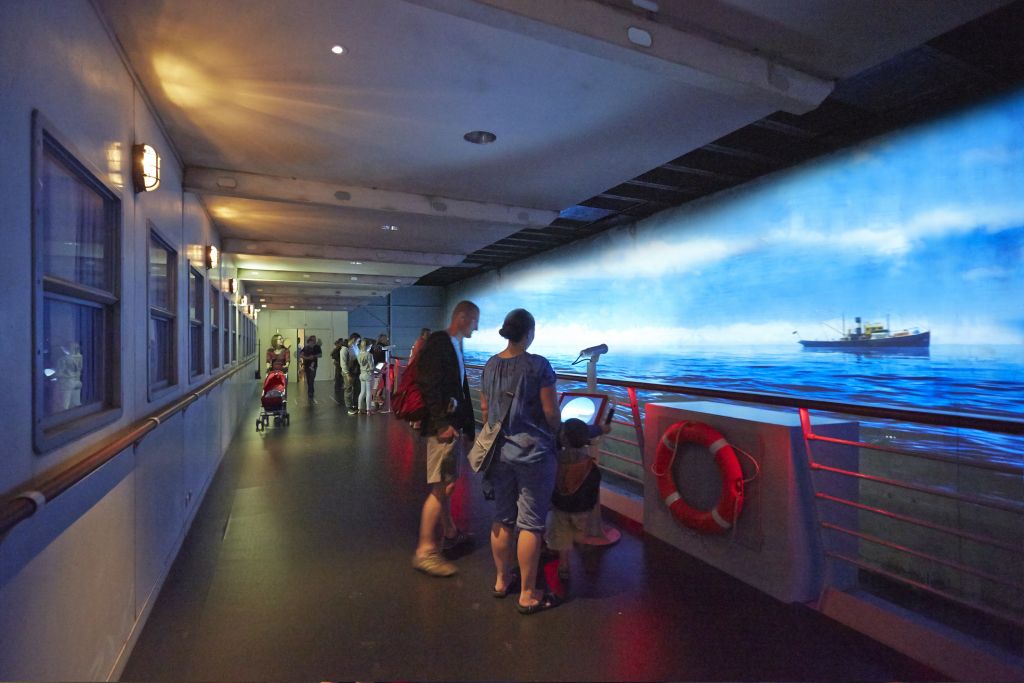 We peeked under silver domes to see an example of the sumptuous dinners served aboard the Normandie – a seven-course affair rounded off by the rather explosive- sounding Bombe Aboukir.
While on board
Back on board, we were certainly in no danger of ever going hungry. CroisiEurope puts a lot of emphasis on its French heritage and we enjoyed a real taste of the region thanks to leisurely buffet breakfasts with freshly baked baguettes. Lunches and dinners showcasing dishes such as quiche Lorraine and duck in wine sauce, French cheeses and wonderfully decadent desserts.
Although there is a set menu at main meals, vegetarian and other dietary requirements can be catered for.
With a convivial atmosphere and a sociable bunch of cosmopolitan shipmates from countries including France, Germany, Australia and America, the entente cordiale was helped along by the open bar included in our fare.
And the complimentary wines with lunch and dinner weren't just confined to red or white (the norm on many river cruises) but included a choice of two of each plus a couple of jolly decent rosés too.
With its bright contemporary decor, sun deck and well equipped cabins, the Loire Princesse is supremely comfortable. A nice touch is that all beds face the window, so if you fancy a lazy morning (or a restorative post-lunch snooze) you can easily keep one eye on the passing scenery.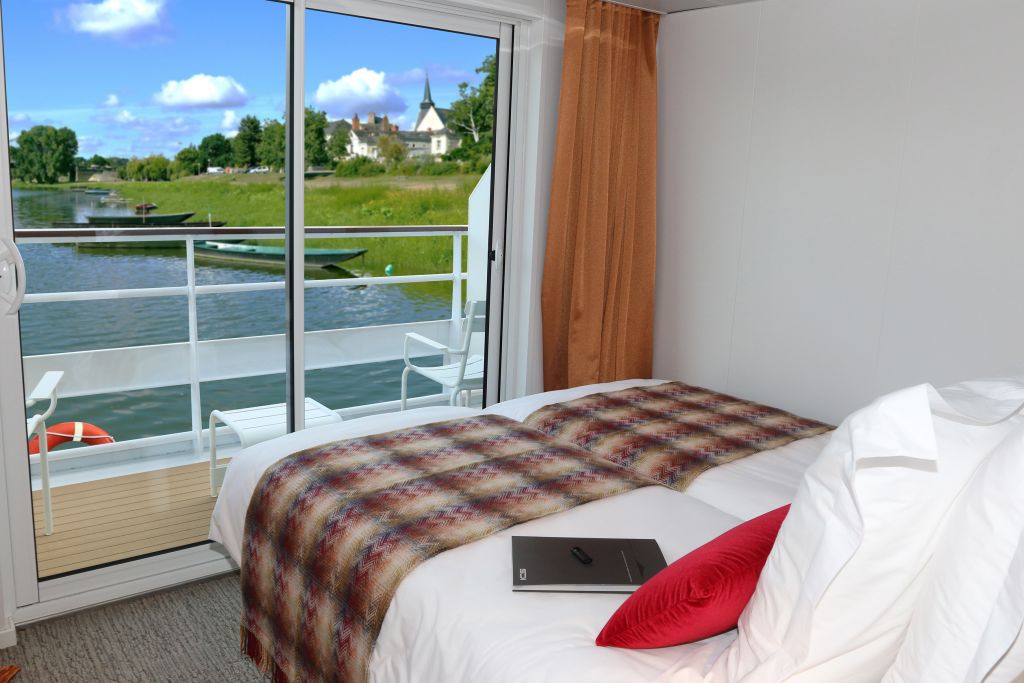 The panoramic lounge and bar area is a focal point, with entertainment from musicians on some evenings. The staff are mostly French but English- speaking and charming. Staff also enjoyed their moment in the spotlight with a fun crew show.
The culinary treats continued ashore with an excursion to a local vineyard, where we sipped fruity Muscadet. Toured Angers, former capital of the historic Anjou province, where we strolled along quaint cobbled streets and stopped to buy the local orange- based liqueur, Cointreau.
Back on the ship we'd go out on deck and listen to the water splashing through the paddle wheels – particularly atmospheric as we sailed beneath the vast span of the Saint-Nazaire Bridge.
The Loire is known as the Royal River due to the myriad châteaux built for French kings and aristocrats. A day excursion included Azay-le-Rideau, reflected in a glass-like lake, and the stunning symmetry of the formal gardens at Villandry. Then there was Château d'Ussé, which inspired Charles Perrault's fairy-tale Sleeping Beauty.
At the foot of a grand staircase is a pair of black boots, which also stirred his imagination (in another of his tales, the wearer of a similar pair can cover seven leagues in a single stride).
On a voyage where things sometimes turned out to be not quite what they seemed, our castle visit was yet another highlight in a truly enchanting cruise.
Get on Board
5-night 'The Loire Valley, a Royal Legacy" cruise, round trip from Nantes via Saint-Nazaire, Angers and the châteaux of the Loire Valley, departures April to October 2020, from £1,193, croisieurope.co.uk.