Search for your ideal Cruise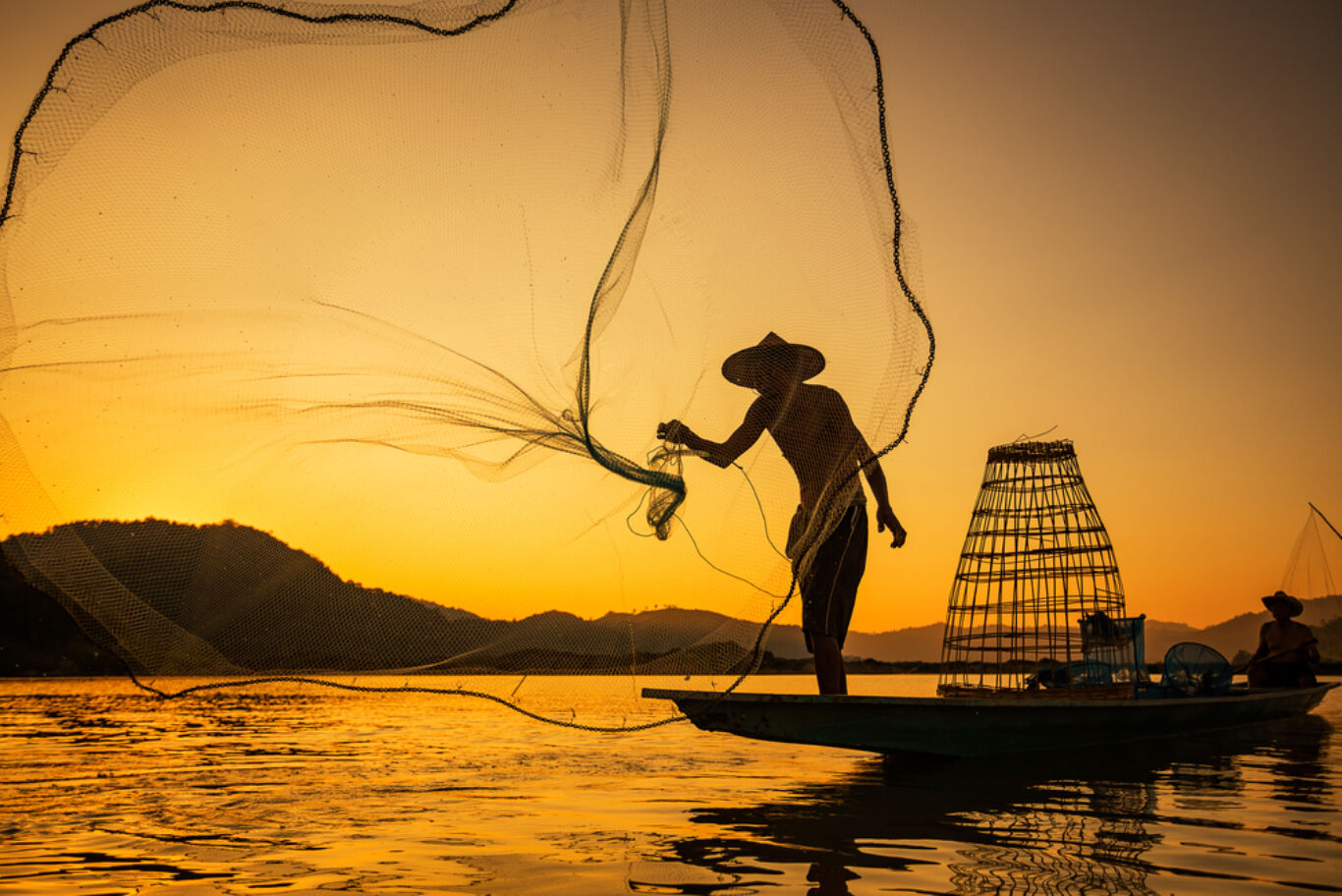 Mekong Memories – A cruise in Southeast Asia
SOUTHEAST ASIA'S MIGHTY RIVER OFFERS INCREDIBLE CRUISING – ESPECIALLY ON A SHIP WITH A REASSURINGLY FAMILIAR NAME. Lara Croft wasn't the only Tomb Raider to plunder the temples of Angkor. This vast complex, claimed to be the largest religious monument in the world, was lost to the Cambodian jungle until it was rediscovered by French
SOUTHEAST ASIA'S MIGHTY RIVER OFFERS INCREDIBLE CRUISING – ESPECIALLY ON A SHIP WITH A REASSURINGLY FAMILIAR NAME.
Lara Croft wasn't the only Tomb Raider to plunder the temples of Angkor. This vast complex, claimed to be the largest religious monument in the world, was lost to the Cambodian jungle until it was rediscovered by French archaeologists in the 19th century.
It survived the Khmer Rouge regime that killed off much of the population and brought the country to its knees in the 1970s and 80s, but more recently it came under attack by invading bounty hunters from Thailand, who stripped the temples of statues, carvings and other treasures and sold them to collectors in the West. Now the greatest threat to these stunning edifices comes, ironically, from the millions of tourists who arrive each year to clamber over the monuments.
I feel fortunate that, earlier this year, I was able to ascend to the highest point of the Angkor Wat temple, built for Hindu worship and later converted for Buddhists by a Cambodian king who changed his country's religion.
Before much longer, the sandstone structures will inevitably be roped off and the numbers of visitors will be restricted. A new visitor centre is already under construction, and eco-friendly electric transport will soon replace the swarms of tuk-tuks that currently deliver many of Angkor's 2 million annual visitors from their hotels and hostels in nearby Siem Reap.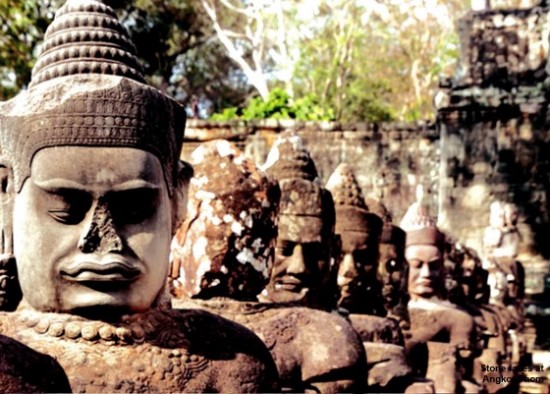 I was staying at the Sofitel with a 56-strong group of travellers, part-way through a 15-day Mekong Adventure with Viking River Cruises. We had already spent two days in the Vietnamese capital, Hanoi, where we trudged in solemn single file past the embalmed body of former leader Ho Chi Minh, and clutched our sides as we watched early-morning sessions of 'laughing yoga' in the city's parks.
We basked in the serenity of the Temple of Literature – dedicated to Confucius – before jumping into electric cars for a tour of the frantically busy old town, where the shops are piled high with unfeasibly large quantities of everything from sandals and T-shirts to flowers and cooking pots.
Back in Siem Reap, where we'd flown from Hanoi, there was just so much to see. With dinner in a downtown restaurant, a tour of the local night market and an evening at a circus where disadvantaged youngsters showed off their skills – not to mention the afternoon excursion to a school founded by our local guide and financially supported by Viking – there was little time to bask by the hotel's huge swimming pool. And it was to be another three days before we joined our boat, the Viking Mekong, on the river at Kampung Cham.
The four-hour journey took us along roads that varied from highway to cart track every few miles. A packed lunch sustained us, and a comfort stop gave us the chance to get close to the phenomenon that is Tonle Sap – the largest fresh-water lake in south-east Asia.
During the rainy season this more than quadruples in area and increases in depth from three feet to almost 30 feet, while the river linking it to the Mekong actually reverses its direction of flow.
The lake feeds Cambodia with millions of tons of fish, and it also supports thousands of acres of rice fields (the farmers and their families live in houses built on stilts to lift them above the floodwaters).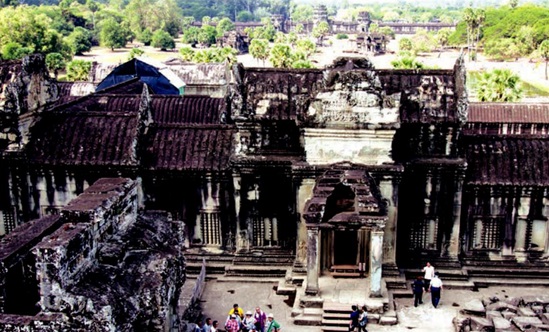 The next seven days travelling on the Mekong – with two of them spent tied up in the bustling city of Phnom Penh – went by in a blur of one-off experiences that will stay with me for years.
For the energetic, each day began before breakfast with a tai chi session on the sun deck. Excursions – shepherded by indefatigable cruise directors Henry and Kong, together with local guides – took us to homes where families weave silk scarves, to be blessed by monks in a Buddhist monastery, and to a silversmith village where six-year-old children learn their craft by turning tin cans into ornaments.
We visited a fish farm and an agricultural community, where smiling women broke off from picking spicy chillis to pat the bulging stomach of the visiting Happy Buddha – as I became for the day.
Much more sombre was our visit to the infamous Killing Fields, where we were given a heart-wrenching description of dictator Pol Pot's atrocities by a local guide who was one of the few in his family to survive.
We sweated in a Vietnamese brick factory as men lifted heavy baskets of rice husks to fuel the kilns, and women wheeled barrowloads of clay as easily as if they were vacuuming a carpet. And we shivered at the exotic fish and meats – including live eels and dead rats – in the market stalls at Sa Dec.
The pace was frenetic, and although the experience is spread over 15 days, this is by no means a relaxing holiday. Even the last couple of days in Saigon managed to include a visit to the Reunification Palace, a souvenirshopping visit to Ben Thanh Market, and lunch in the noodle shop favoured by Bill Clinton.
I managed to break away from the pack for cocktails in the rooftop bar at the Rex Hotel – famous during the Vietnam War for its daily press conference, known among reporters as the 'five o'clock follies.' It was just one more memory of the majestic Mekong that I will treasure for ever.