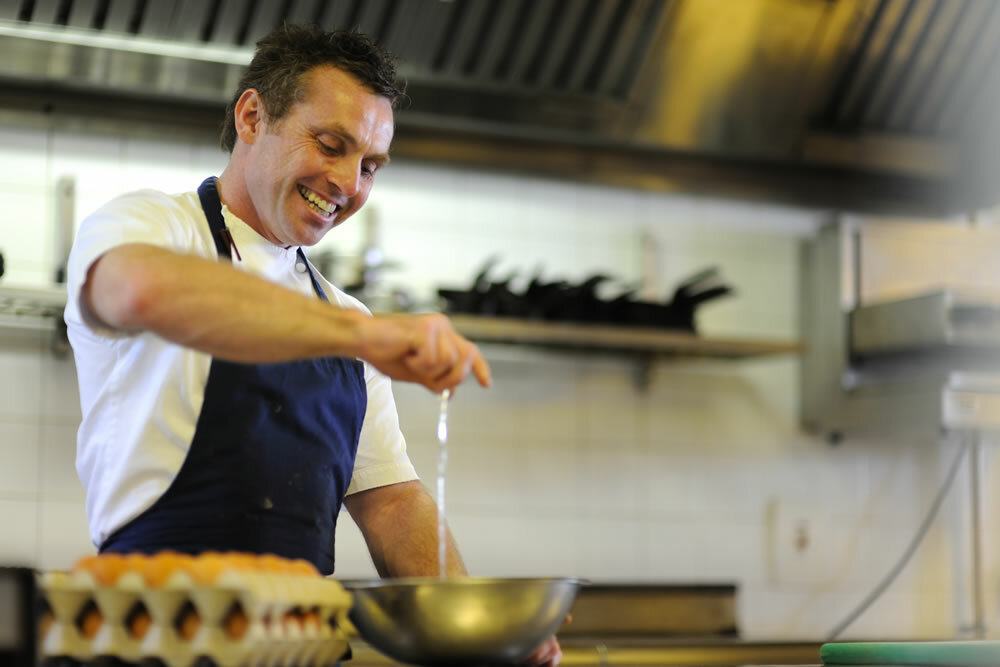 Two Michelin-starred chefs to return to Celebrity Eclipse this summer
Celebrity Cruises has announced that two Michelin-starred chefs will return to Celebrity Eclipse for a Mediterranean sailing this summer. Adam Simmonds and Robert Thompson will return to Celebrity Eclipse this summer to cook together. Both chefs will be on-board the 14-night Mediterranean sailing following their participation on the 'Taste of Modern Luxury' two-night sailing to
Celebrity Cruises has announced that two Michelin-starred chefs will return to Celebrity Eclipse for a Mediterranean sailing this summer.
Adam Simmonds and Robert Thompson will return to Celebrity Eclipse this summer to cook together. Both chefs will be on-board the 14-night Mediterranean sailing following their participation on the 'Taste of Modern Luxury' two-night sailing to Paris which sailed between 7 May and 9 May.
Celebrity Cruises has partnered with the culinary website Great British Chefs to highlight the diverse range of up-scale dining experiences that Celebrity Cruises offers. As part of this partnership guests will be able to enjoy demonstrations and exclusive tasting menus specially prepared by Adam Simmonds, winner of Great British Menu 2014, and Robert Thompson, one of the youngest chefs in the UK to receive a Michelin star.
Jo Rzymowska, managing director Celebrity Cruises UK & Ireland said "We have enjoyed a hugely positive response from guests since announcing that Adam and Robert would join us for the Celebrity Eclipse 'Taste of Modern Luxury' sailing this month and look forward to their return in August. We are continually looking at ways to invest in and enhance our dining offer and we look forward to offering our guests a truly memorable experience as they have the opportunity to see two of the UK's most celebrated chefs at work this summer."
Adam and Robert will be on-board the 14-night Mediterranean sailing departing from Southampton on 30 August. This itinerary will see Celebrity Eclipse call at Gibraltar, Civitavecchia (for Rome ; Italy), Villefranche (for Nice, France), Genoa (Italy), Livorno (for Florence and Pisa; Italy), Málaga (Spain) and Lisbon (Portugal) before returning to Southampton.
Celebrity Eclipse has returned to Southampton for its sixth consecutive summer following its recent refurbishment. New additions include Gastrobar, a new craft beer venue featuring a choice of over 40 boutique beers, cocktails and gastropub-style food choices; the World Class Bar celebrating the best in innovative mixology culture; a poolside bar – Slush – offering frozen handmade cocktails; Luminae, an exclusive restaurant for suite guests; and an improved portrait studio.
(Photo credit to Celebrity Cruises)