MOLECULAR MAKEOVER
Does Crystal gastronomy still reign serene? With the addition of among guns and micro purees, sous vide and street food with attitude, Crystal cruises' menus have been given a long-awaited update. GARY BUCHANAN puts them to the test. Excellence is inherent in the DNA of Crystal Cruises; as for cuisine, virtuosity is evident in every
Does Crystal gastronomy still reign serene? With the addition of among guns and micro purees, sous vide and street food with attitude, Crystal cruises' menus have been given a long-awaited update. GARY BUCHANAN puts them to the test.
Excellence is inherent in the DNA of Crystal Cruises; as for cuisine, virtuosity is evident in every atom. When Crystal Serenity emerged from her $17 million 'extreme makeover' at the end of last year it wasn't just enhancements to passenger accommodation that raised the bar. Crystal took the opportunity to revaluate the 'fine' in fine dining and embrace the doctrines of molecular gastronomy.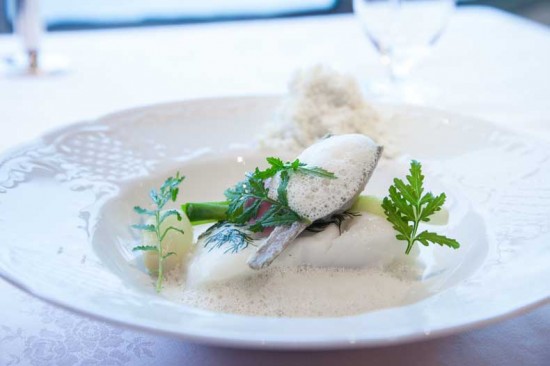 Sea Bass Artichoke
In a mission to conceive a resolutely memorable dining experience the company pulled out all the stops and sought new realms to create innovative and exciting dishes for the Crystal Dining Room. Toni Neumeister, Vice President of Food and Beverage explained the ethos behind the new concept. "Seasoned diners' palettes have become increasingly sophisticated. Our latest expansion may be our biggest gastronomic change ever, but it's also an incredibly exciting gift to our guests that we've been anxiously waiting to unwrap."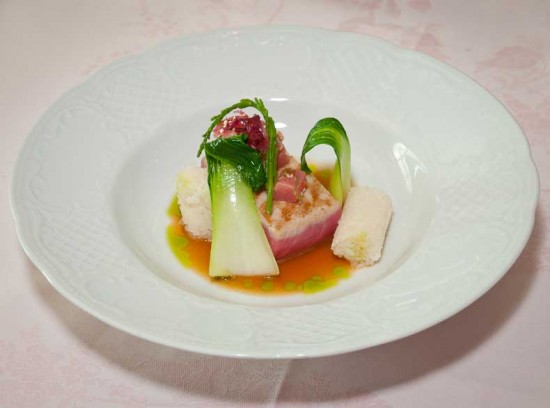 Scallop Duo
Four years in the making, these pursuits of Neumeister and his team of Crystal chefs have yielded a menu of Modern Cuisine that features new twists on old favourites……
You can read the rest of Gary's article in the latest edition of World of Cruising magazine.