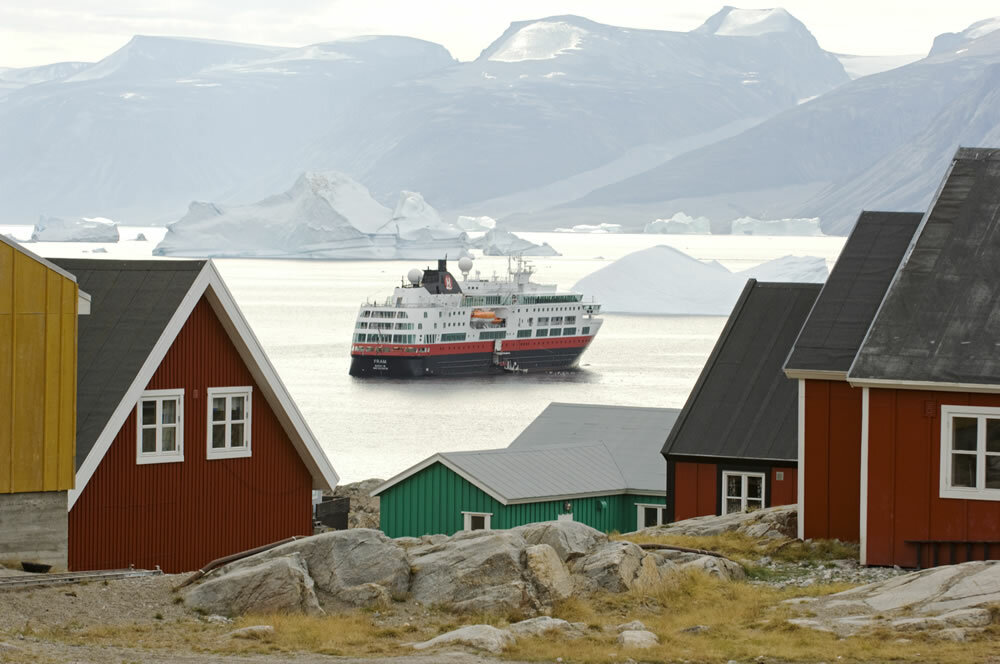 From pole to pole with Hurtigruten and a cask of Calvados
What shall we do with the drunken sailor? Second only to food, drink can become an obsession for cruise passengers – strictly in moderation, of course. P&O recognised the potential attractions by stocking its Crows Nest bar with 20 brands of gin, and Brodie's pub with 70 different artisan beers. Anthem of the Seas has
What shall we do with the drunken sailor? Second only to food, drink can become an obsession for cruise passengers – strictly in moderation, of course. P&O recognised the potential attractions by stocking its Crows Nest bar with 20 brands of gin, and Brodie's pub with 70 different artisan beers.
Anthem of the Seas has its robot barmen dispensing cocktails in the Bionic Bar; Carnival ships have their own-brand Red Frog beer, and next year's débutante Carnival Vista will have a brewery on board (as does German ship AidaBlu. Even Princess get in on the act with their SeaWitch brew which made its first appearance on Regal Princess last November.
But none of these ships can yet boast that they have carried drink from pole to pole.
Step forward, Hurtigruten's doughty exploration vessel, MS Fram. For the second year running – and under the guise of scientific research – the ship is lashing a barrel of booze to the deck.
Last year, two 150-litre American oak barrels were filled with 25-year-old single Highland malt Scotch whisky and firmly anchored on deck 9 for the long journey around the globe. After bottling, the whisky was made available for purchase on board and is still regularly offered during whisky tasting sessions.
This year, a barrel of 25 year old Calvados has been loaded onto the ship and has been crossing the world's oceans and covering thousands of nautical miles from Antarctica to the Arctic Circle. During its voyage it will cross the equator, both the Arctic and Antarctic Circles and – for good measure – the Greenwich Meridian.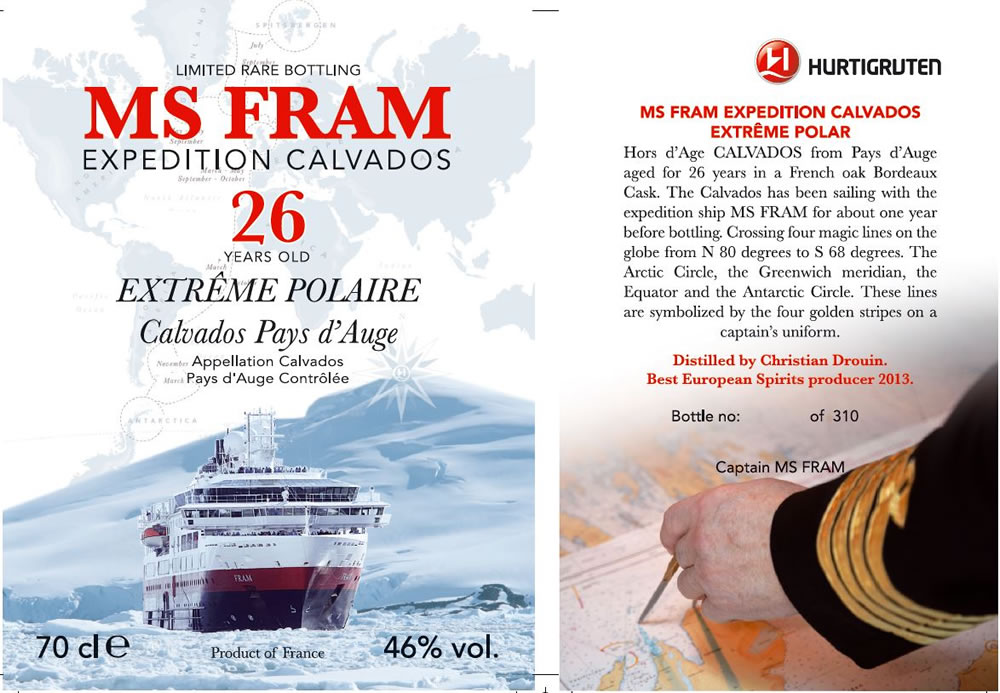 "We were delighted by the results of the whisky project last year, which saw a definite improvement in the quality of the single malt after it had been subject to the continuous rolling wave movements, temperature changes and sea air" says MS Fram captain Arild Harvik, clearly a man who knows his hooch.
"This year we decided to try something slightly different, so are transporting a cask of Calvados to ascertain whether it is improved by sea travel to the same degree. Who knows what we will try next year – maybe aquavit?"
At the end of its journey in August, the Calvados will be will be transferred into limited edition bottles at 80 degrees north and will then be available for sale on board – but only in responsible quantities.
(Photo credits to Hurtigruten)