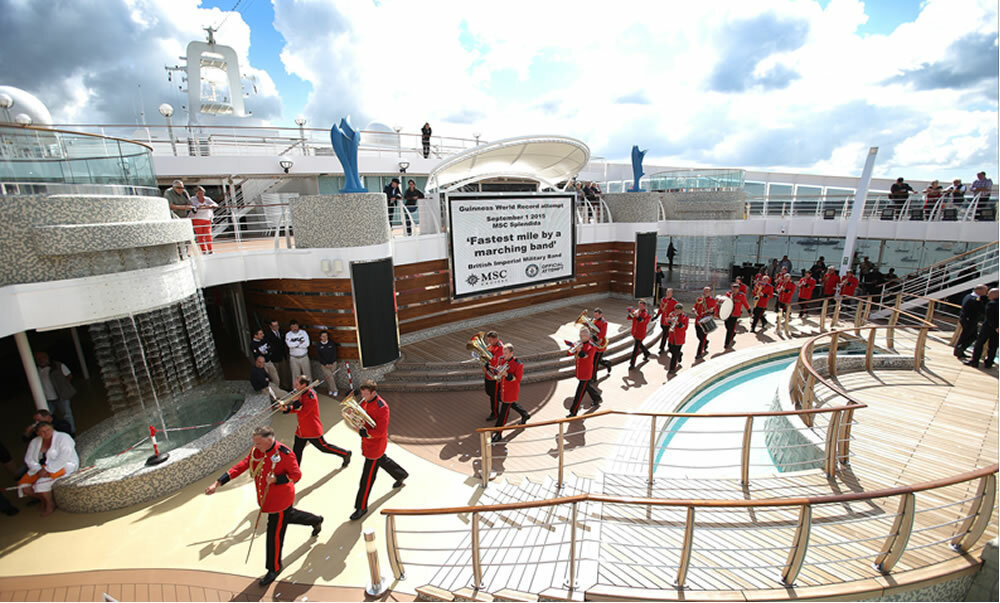 MSC Cruises sets World Record for the fastest mile by a marching band
MSC Cruises has set a new world's best for the 'fastest mile by a marching band' aboard one of its ships, MSC Splendida, while it was berthed in Southampton, UK. Musicians from the British Imperial Military Band completed multiple laps of a specially-measured circuit of the giant cruise ship's pool deck, completing the one-mile march
MSC Cruises has set a new world's best for the 'fastest mile by a marching band' aboard one of its ships, MSC Splendida, while it was berthed in Southampton, UK.
Musicians from the British Imperial Military Band completed multiple laps of a specially-measured circuit of the giant cruise ship's pool deck, completing the one-mile march in an impressive 14 minutes 26 seconds. Hundreds of spectators watched the attempt as did a Guinness World Records adjudicator.
The band consisted of 21 serving and former military musicians and marched at a fierce 150 beats-per-minute pace. Band leader Phil Manley said: "When MSC Cruises offered us the chance to set a record on one of its ships it was too good to miss. All the band members have been training hard to play and march at speed. This has been a fantastic challenge – we've played cruise ships away as they've left Southampton before but never been the star attraction ourselves."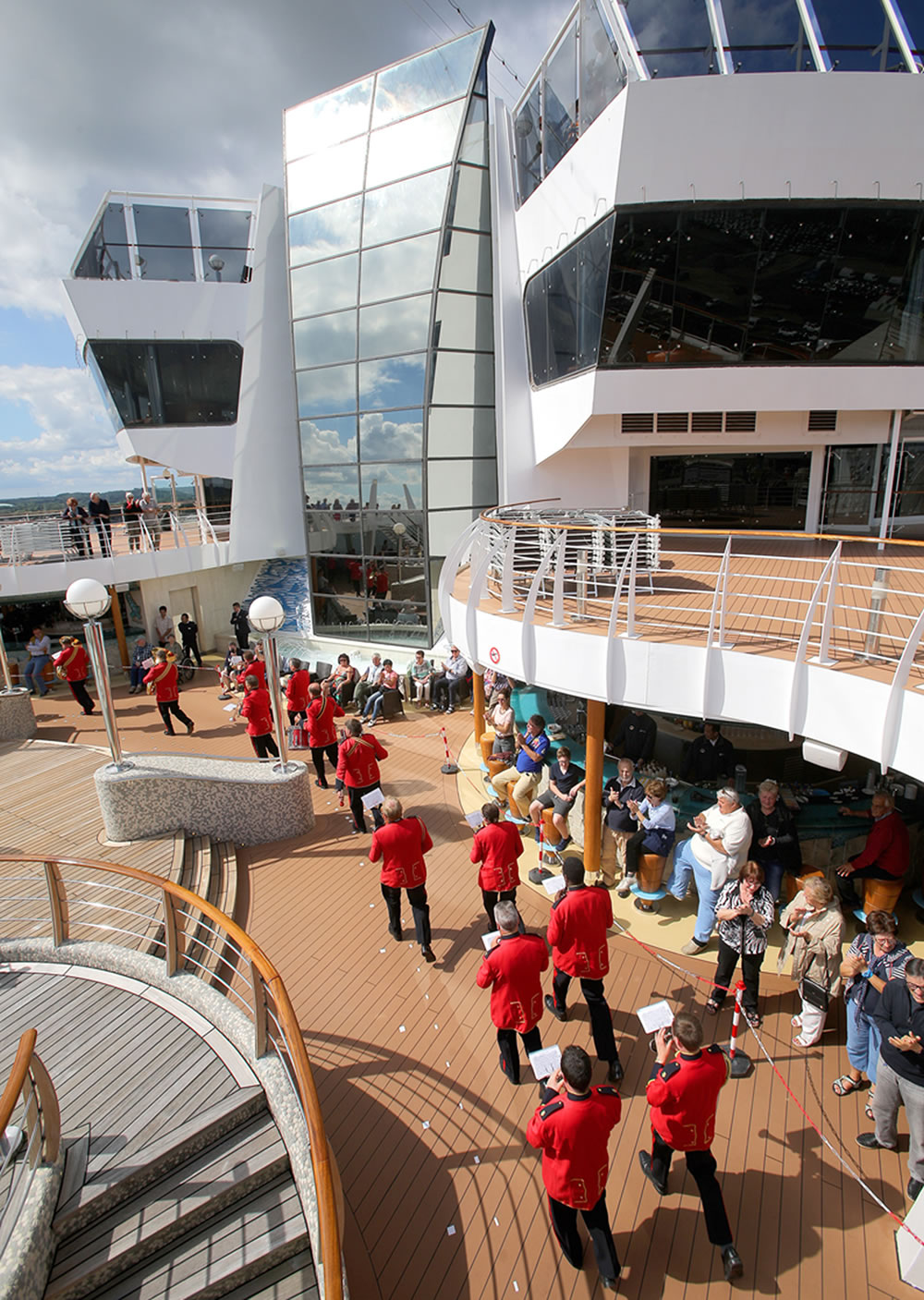 Strict guidelines were enforced to ensure the validity of the Guinness World Records attempt. Surveyor Peter Collings, from Salisbury-based land surveying company LDS accurately measured the course. Peter's experience includes providing surveying services at the Olympic Games (Athens 2004, London 2012), Winter Olympics (Sochi 2014) and Commonwealth games (Glasgow 2014).
The World Record was achieved just days before the launch of MSC Cruises' latest promotion offering free balcony cabin upgrades on selected sailings starting on Friday 4 September. Bookings made between 4 September and 30 November for selected 2015, 2016, and 2017 departures will qualify for the free upgrade, securing a Balcony cabin for the price of an Inside cabin. Inside to Outside cabin upgrades are also available on selected Cuba itineraries aboard MSC Opera.
MSC Cruises executive director UK and Ireland Giles Hawke said: "For the next three months we will be giving UK holidaymakers the chance to get free Balcony cabin upgrades on the vast majority of our sailings through until winter 2016/2017."
(Photo credit to Matt Sprake/MSC Cruises)