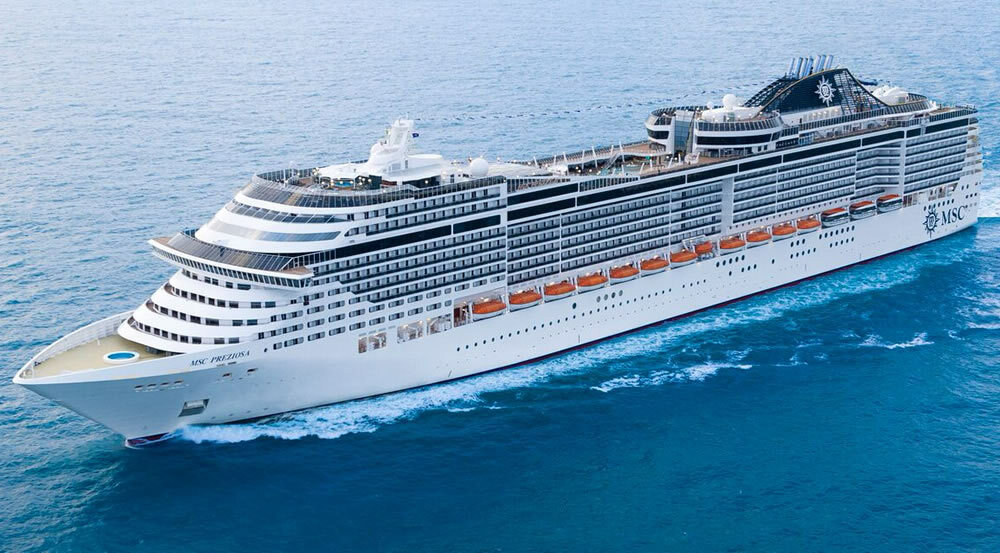 MSC Preziosa review by our student journalist competition winner
When World of Cruising launched a competition last year to find new writing talent among student journalists who had never been on a cruise, little did we know that we might end up with a winner who is looking to make a career at sea. But that's the prospect now facing Katy Howard, from Southampton
When World of Cruising launched a competition last year to find new writing talent among student journalists who had never been on a cruise, little did we know that we might end up with a winner who is looking to make a career at sea.
But that's the prospect now facing Katy Howard, from Southampton Solent University. Read on to discover her impressions of the prize cruise aboard MSC Preziosa, and what the future may now hold.
The news that I was to be boarding MSC Cruises' flagship, MSC Preziosa was beyond anything I could have thought of. Everything I had written about for the competition went out of my mind. I went from celebration to panic.
The time soon came to travel though, so armed with two cameras, memory cards, laptops and hard drives – and my mum – I was ready to experience life on the ocean waves. Even on the flight to Genoa, reality hadn't kicked in and it was only when we got our first close-up look at the ship we realised these things are not just huge, they are humongous.
After collecting our boarding cards and going through a security check, I got my first look at the ship's photographers (more of them later), taking the "welcome aboard" pictures.
They didn't warn us how sparkly and glamorous these ships are. The central staircases are decked with large Swarovski crystals, and there are lights everywhere. The staff are ready to welcome you though, answer any questions and are very talented people, they all have to know a minimum of three languages.
The cabins are simple; we were lucky to have a little balcony, and our cabin attendant had left us a welcome "pet", a dog made out of towels.
Each night has a different theme, from casual to gala, and Italian to 60s and 70s. The menus are matched to the theme, sometimes the waiters dressed up, but it was all very well presented and the food tasted wonderful. Even on a gluten free diet, there is plenty to choose from. During the day there is a buffet for everyone, and speciality restaurants if you fancied something different.
You can read the remainder of Katy Howard's review in the June/July 2015 edition of World of Cruising magazine. If you are are not yet a subscriber then you can subscribe here today.