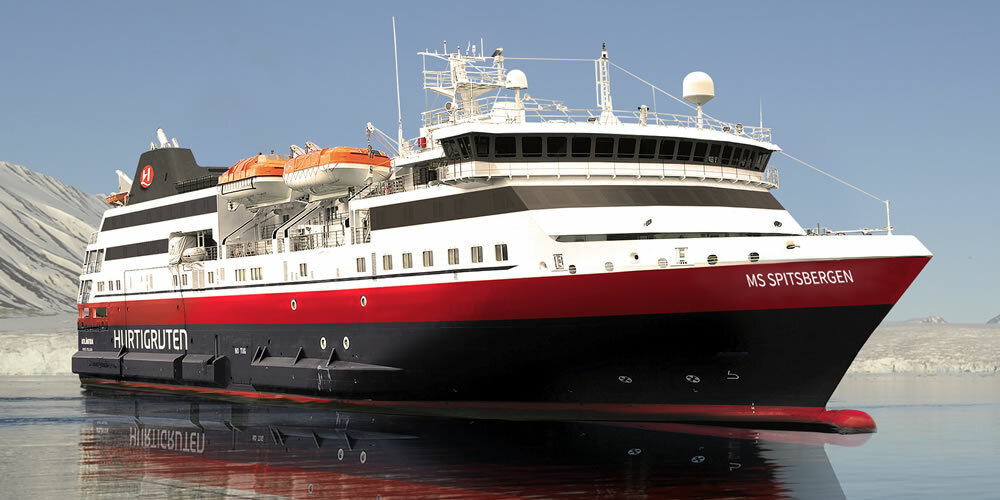 New Hurtigruten ship named MS Spitsbergen
Following voting on Facebook in July Hurtigruten has announced that its latest ship, temporarily named MS Norway Explorer, will be formally named MS Spitsbergen. The ship will be named after the largest island in the Svalbard Archipelago in the very northernmost part of Norway. It is also where, in 1896, Hurtigruten's founder Richard With first
Following voting on Facebook in July Hurtigruten has announced that its latest ship, temporarily named MS Norway Explorer, will be formally named MS Spitsbergen.
The ship will be named after the largest island in the Svalbard Archipelago in the very northernmost part of Norway. It is also where, in 1896, Hurtigruten's founder Richard With first started explorer tourism in the Arctic.
The name was chosen following a Facebook competition in which more than 15,000 suggestions were submitted from across the world. Most suggestions came from Norway, continental Europe (especially Germany), and from the UK although some were sent from as far afield as the US, Australia, New Zealand and from Asia. The winner of this competition, Erlend Baldersheim from Baldersheim near Bergen, Norway, will sail on a special sailing of MS Spitsbergen.
Hurtigruten CEO Daniel Skjeldam said "We find MS Spitsbergen to be a very appropriate name as it ties together our history and present-day Hurtigruten. As early as in 1896, Hurtigruten founder and tourism entrepreneur Richard With built a hotel in Spitsbergen and established 'The Sport route' with sailings from Hammerfest to Spitsbergen, operated by steamship DS Lofoten. Having built on this heritage, today we are world leading operator of nature-based experiences along the Norwegian coast, in the waters around Antarctica and in the Arctic."
MS Spitsbergen will initially replace MS Midnatsol on Hurtigruten's traditional coastal route when she sails down to Antarctica in Autumn 2016. In future it is expected that the new addition will alternate between the coastal route and polar expeditions. MS Spitsbergen will add greater flexibility to Hurtigruten's global operations as the company will now operate two ships offering guests unique nature and culture experiences around the poles as well as 11 ships along the Norwegian coast. In the high North, Hurtigruten offer voyages around Greenland and Iceland, as well as around Spitsbergen, and in the extreme South, Hurtigruten sail guests from South America to the waters around Antarctica.
(Image credit to Hurtigruten)